1-on-1 with Oguchi Onyewu: Reuniting with friends in an overdue MLS journey
Logan Bowles-USA TODAY Sports
Oguchi Onyewu is a well-traveled man, having played for clubs like AC Milan, Standard Liege, Sporting Lisbon, and Newcastle, among others. However, the 10-year U.S. national team veteran has never played in Major League Soccer.
At 34, the man known as "Gooch" is ready to write the next chapter of his career with the Philadelphia Union. With Joshua Yaro sidelined by shoulder surgery, head coach Jim Curtin will need the 6-foot-4 center-back right away.
The 2017 MLS season is right around the corner, and Onyewu took some time to speak with theScore about his next great adventure.
Coming back to the U.S.A.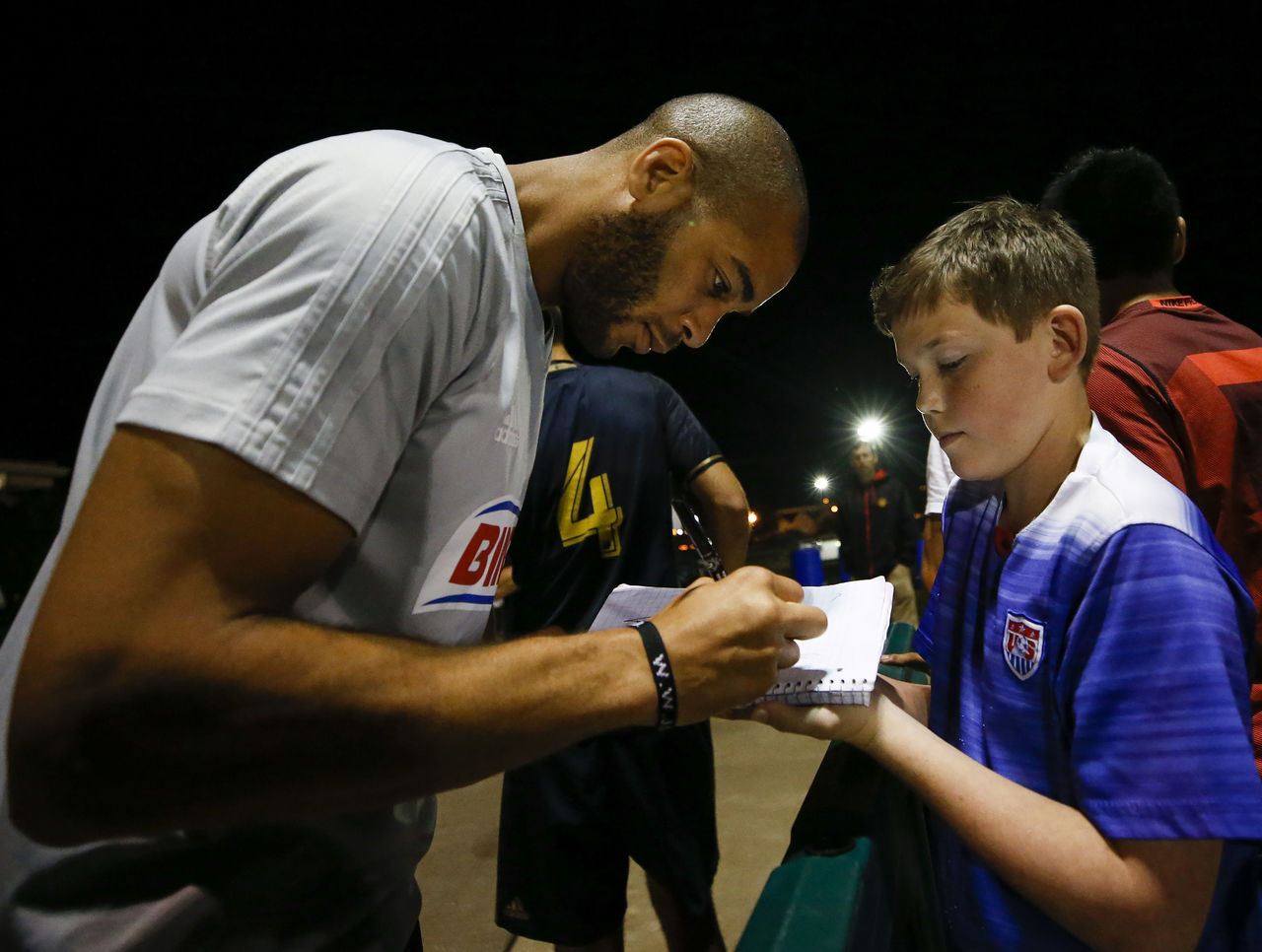 (Photo courtesy: Action Images)
It's been a while since Onyewu, born in D.C., called the U.S. home; he has played alongside a number of U.S. internationals who returned to the league en masse. But this will be his first experience on domestic shores. He came close to signing with New York City FC in 2015, but an injury killed the deal.
Now healthy, the "East Coast boy" affirmed he's ready to play despite feeling a bit like a "visitor." It's not hard to understand why; the Union didn't even exist when Onyewu opted to forego MLS to join French outfit Metz in 2002. With no point of reference, choosing a team was a bit of a challenge.
Onyewu relied, instead, on a few good friends.
"I talked to all my friends, Charlie Davies, Mo Edu, Alejandro Bedoya, and they all urged me to try and get on the Union if I had that possibility," Onyewu told theScore. "With the growth of the league, not just in terms of awareness and size but in terms of the quality of football ... for me it was a no-brainer."
Onyewu has a lot to look forward to in MLS; the summer schedule, competing in the playoffs, long travel, and complicated roster rules make the league unique. But he's particularly excited for one experience.
"The biggest thing right now is playing with friends, because I've never had that opportunity, to play with friends, or play against friends, on a weekly basis," Onyewu said, sounding jubilant at the prospect.
Of friends and foes
Those friends include Laurent Ciman, who Onyewu played beside at Standard Liege, as well as the many members of the U.S. national team, like Michael Bradley, Jozy Altidore, Tim Howard and Clint Dempsey.
Another MLS player he's already acquainted with is Jelle Van Damme.
The now-LA Galaxy defender, then with Anderlecht, played opposite Onyewu in the fiercest rivalry in Belgium. On May 21, 2009, a playoff tilt between Liege and Anderlecht turned ugly when Van Damme allegedly called Onyewu a few racially charged slurs after a sliding tackle.
It turned into a well-publicized court issue, and nearly a decade later, the two are set to meet again when the Galaxy host the Union on April 29. But Onyewu says "there is no situation" between them anymore.
"We came to terms with the situation and with each other and for myself, and I know for him, there's no bad blood," Onyewu said. "I wish him all the best for this season - obviously not when we play them - but in terms of his personal success, I wish him nothing but the best."
That's not the only notable incident from his past: Not every player throws down with Zlatan Ibrahimovic, after all. Or breaks the star's rib.
When asked about his training bust-up with the big Swede, Onyewu characterized himself as the kind of person who doesn't look back.
"I've never really told my side of the story and I think at this point it's so far removed that there's no reason to dig up old news," Onyewu said. "What's done is done."
Moving on and growing
Onyewu is one of an increasing number of quality defenders who now ply their trade in MLS. As the league grows, the top-heavy nature of the league seems to be balancing out, too. This shift has presented Onyewu with a chance to pave the road for more players like him.
"It's a joy to see the defensive state of it grow," Onyewu said. "The radio noise you hear from overseas, you always see this offensive midfielder going, that striker playing in MLS - you rarely hear stories of top defenders going.
"If I'm in that storybook, if I'm one of the characters, then thank you. I appreciate that. My main goal is to bolster the Union and to help our defensive efforts. If in turn that bolsters the quality of the defense of our league, then I'm more than happy."
Comments
✕
1-on-1 with Oguchi Onyewu: Reuniting with friends in an overdue MLS journey
  Got something to say? Leave a comment below!