10 players who should have your All-Star vote
Stacy Revere / Getty Images Sport / Getty
All-Star voting is now officially open, and though fans this year will account for just half the tally when it comes to deciding the game's starters, that still leaves a good deal of power in the hands of the fan voting bloc.
With great power comes great responsibility. Here are the five players in each conference that the responsible voter should be casting ballots for:
Western Conference - Guards
Russell Westbrook, Thunder
31.7 PTS, 10.9 AST, 10.4 REB
Even amidst the stratospheric guard play in the league this season, Westbrook has burned bright, shouldering an enormous workload for the paper-thin Thunder and lugging the team to a 19-12 record.
There are his statistically improbable feats, of course; his averaging a triple-double while leading the league in scoring and racking up an obscene 42.2-percent usage rate that would rank as the highest of all time by a country mile. But there's also the eye test, which consistently affirms how utterly lost his team would be without his superhuman relentlessness.
Westbrook is a careening force of nature, and a deserving All-Star starter.
James Harden, Rockets
27.4 PTS, 11.9 AST, 7.9 REB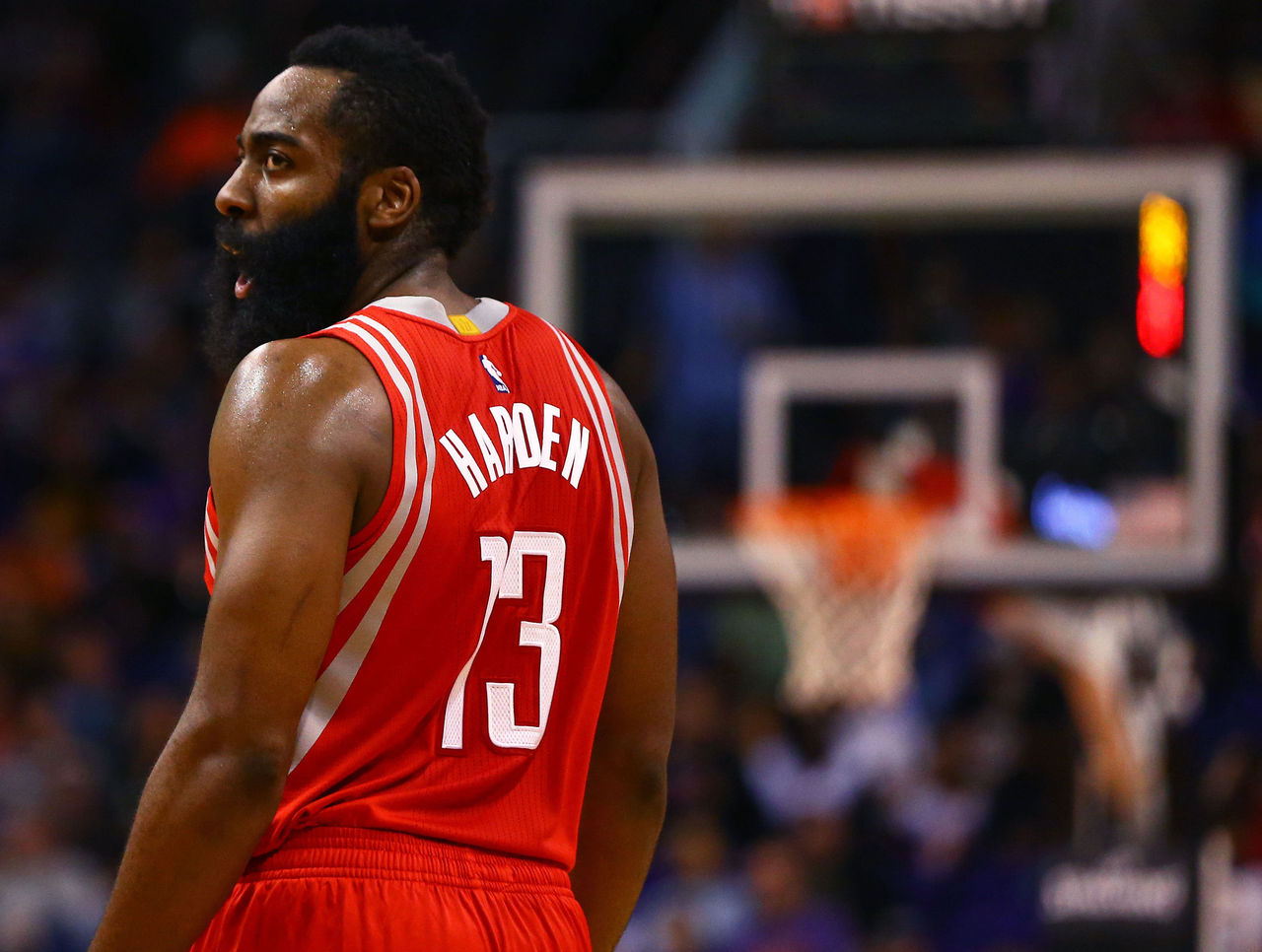 There are four guards who deserve to be starting the All-Star Game this season. On the one hand, that means there are no bad options. On the other, it means no good ones, as two deserving guys have to get squeezed out. But with apologies to Steph Curry and Chris Paul, Harden and Westbrook should be the guys voted in.
Like Westbrook, Harden is doing it all for the Rockets, breaking defenses down into dust and striking a perfect balance between calling his own number or setting up his teammates. He's tops in the league in assists and fifth in scoring, and his string-pulling brilliance is the reason the Rockets, without anything resembling a second star, are humming along with a 22-9 record and the league's third-ranked offense.
Frontcourt
Kevin Durant, Warriors
26.2 PTS, 8.6 REB, 4.5 AST, 1.5 BLK, 1.2 STL
Durant has been arguably the best player in basketball this season, pairing ridiculous scoring efficiency (a career-best 65.2 true shooting percentage) with elite rebounding, playmaking, and even rim protection. He's been a Warrior for a few short months, but he's already made the team his. His place in the West's starting lineup is indisputable.
Kawhi Leonard, Spurs
24.4 PTS, 6 REB, 3.1 AST, 2 STL
Whatever's going on with his alarming defensive splits, there's no denying that Leonard is by far the biggest reason the Spurs are still chugging along at a Spursian 25-6 clip, despite the retirement of Tim Duncan and decline of Tony Parker.
Already a spirit-crushing ballhawk, Leonard has built himself into one of the NBA's most devastating scorers, a guy who can burn you with his jumper, his footwork, his touch, his athleticism, or all of the above. Most importantly for San Antonio, he produces with remarkable consistency. You won't find a better two-way player.
Marc Gasol, Grizzlies
20 PTS, 6.3 REB, 4.1 AST, 1.5 BLK, .430 3P%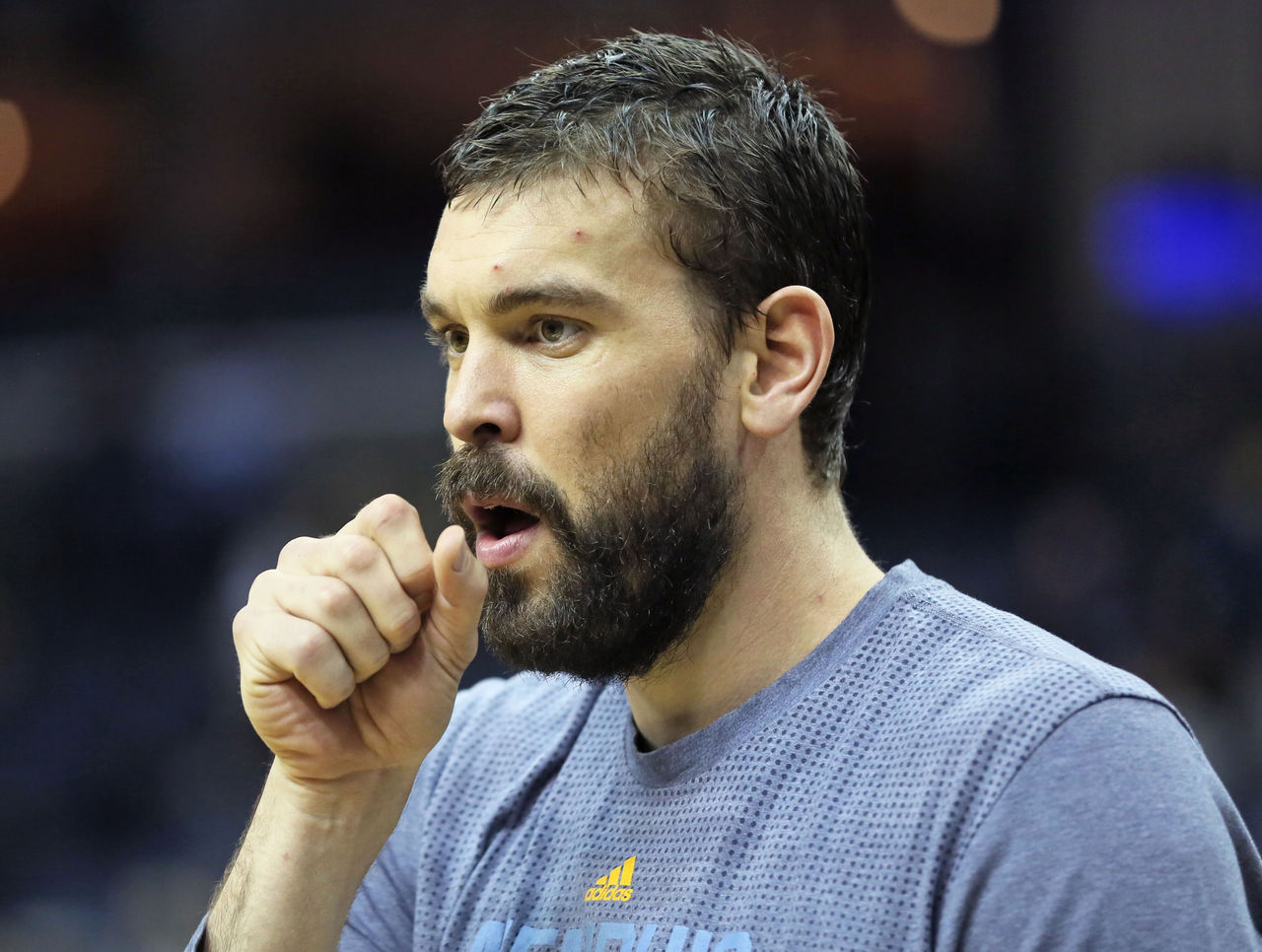 This spot could go to DeMarcus Cousins or Anthony Davis without controversy, but we'll give the nod to Gasol for miraculously keeping the Grizzlies afloat during a stretch in which a barrage of injuries should've sent them spiraling down the standings.
Gasol is shooting threes and facilitating like an elite guard, delivering time and again in the clutch, and anchoring the league's best defense to keep Memphis within spitting distance of a homecourt playoff seed.
- JW
Eastern Conference - Frontcourt
LeBron James, Cavaliers
25.5 PTS, 7.9 REB, 8.6 AST, .513 FG%,
He played his 1,000th career regular-season game last month, and he's still the NBA's gold standard. For all the talk of Westbrook averaging a triple-double, consider that James isn't far off himself.
Giannis Antetokounmpo, Bucks
23.4 PTS, 9 REB, 5.8 AST, 2.1 STL, 1.9 BLK
The odds of fans voting Antetokounmpo to start are probably quite low. He's a superstar in the making, but plays for a small-market team that doesn't get much attention. Yet, he more than deserves to be the Milwaukee Bucks' first All-Star since Michael Redd in 2004. Going into Monday's games, only three players - Westbrook, Davis, and Durant - have higher PERs this season.
Jimmy Butler, Bulls
24.3 PTS, 6.6 REB, 4.2 AST, 1.6 STL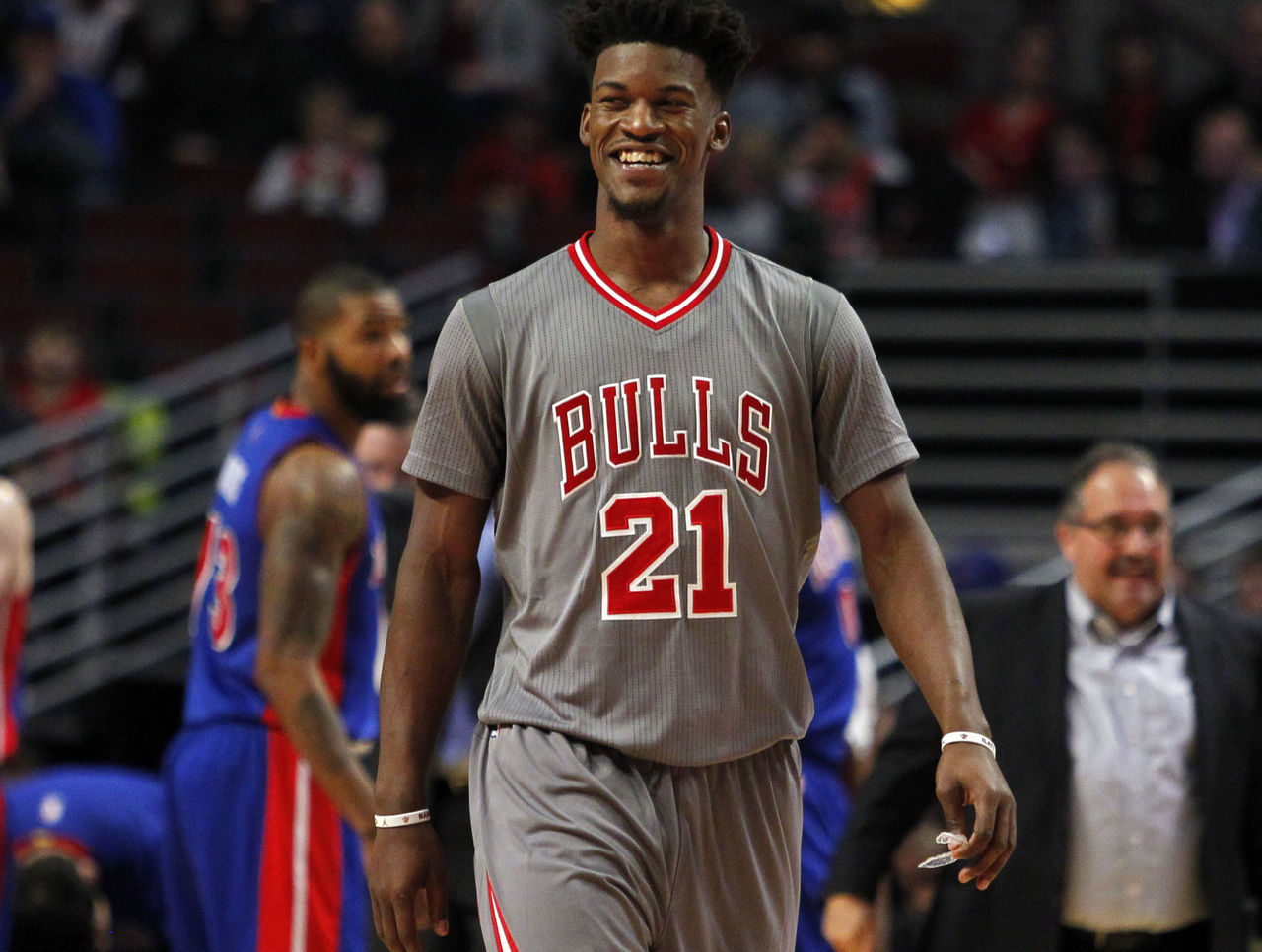 With the Bulls' addition of Dwyane Wade, the NBA All-Star ballot moved Butler to the frontcourt this season after years as a shooting guard. What that means is he has a slightly better chance of a deserved start in New Orleans, even if predictable fan voting stuffs the ballot box for Carmelo Anthony. In addition to hitting career highs in scoring and rebounding, the two-way star is fifth in the league in win shares (5.6).
Guards
Kyle Lowry, Raptors
21.8 PTS, 7.3 AST, 4.6 REB, .455 3P%
In terms of the purer point guards, Lowry deserves the nod for his third straight All-Star start over John Wall, Kemba Walker, and Kyrie Irving. As the catalyst of the Raptors' historically efficient offense and a team currently on pace to the neighborhood of 60 wins, Lowry is averaging career highs in scoring, true shooting percentage, and 3-point accuracy, while ranking sixth in the NBA in assists.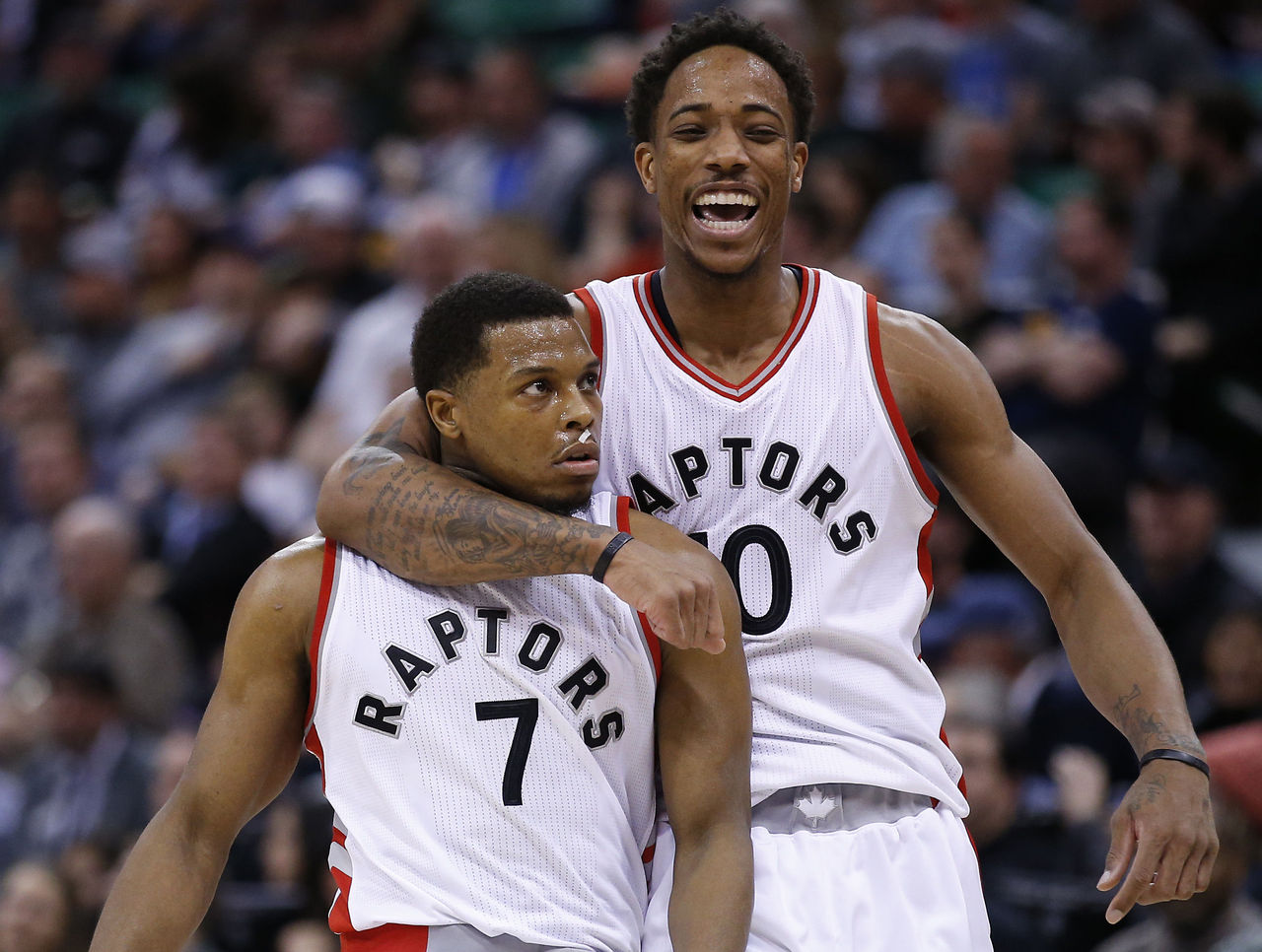 DeMar DeRozan, Raptors
27.8 PTS, 5.1 REB, 4 AST, .479 FG%
This is an extremely difficult choice between Isaiah Thomas and DeRozan, and quite frankly it's a toss-up. Consider their numbers:
| | PTS | REB | AST | FG% | 3P% | TS% | FTA | USG | PER |
| --- | --- | --- | --- | --- | --- | --- | --- | --- | --- |
| DeRozan | 27.8 | 5.1 | 4 | 47.9 | 27.1 | 56.3 | 8.7 | 32.8 | 25.3 |
| Thomas | 27 | 2.6 | 6.2 | 44 | 33.7 | 58.9 | 8.8 | 32.7 | 25.8 |
There isn't one thing that truly gives one player the edge over the other - both have their obvious strengths and noteworthy flaws. DeRozan began the season on a mission, scoring 30-plus in 10 of his first 12 games. Yes, this would give the Raptors two starters, and the Cavs only one. But Lowry and DeRozan form the best backcourt in the Eastern Conference, and that's not even a debate any longer.
- JC
Comments
✕
10 players who should have your All-Star vote
  Got something to say? Leave a comment below!