On the Fly: Fixing 4 teams' glaring needs
Joel Auerbach / Getty Images Sport / Getty
On the Fly, theScore's NHL roundtable series, will be published every Friday throughout the season. This week, we explore how to fix a glaring need hindering four teams across the league.
Crease change-up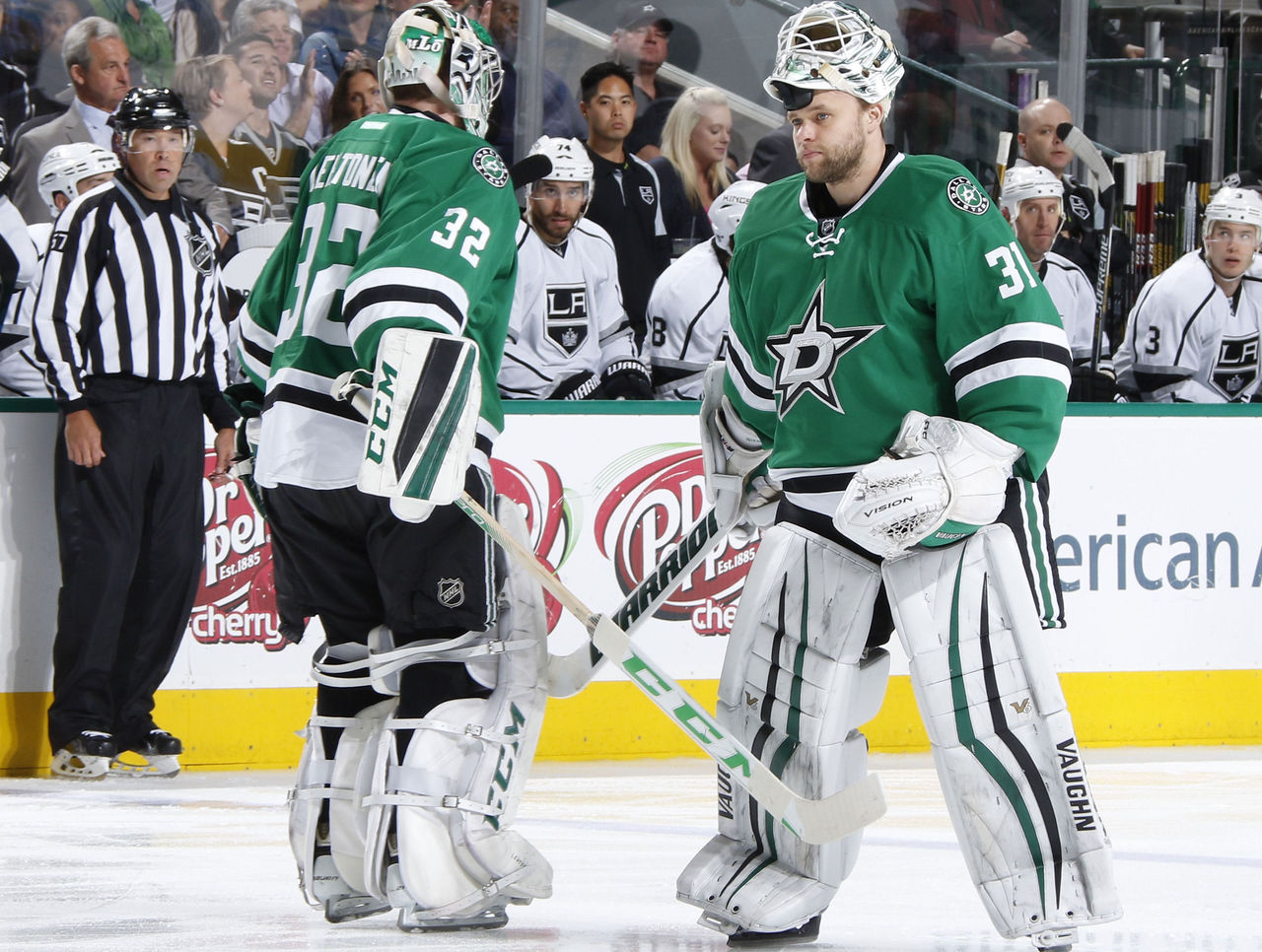 Wilkins: It's no surprise Dallas has a goaltending problem.
The Stars were a top team last season, frontlined by high-end offense that crashed in a Game 7 blowout loss to St. Louis, with Antti Niemi allowing two goals on 10 shots and Kari Lehtonen with three on eight in relief.
Both are back this season and it's ugly, as evidenced by the matching pair of sub-.900 save percentages. Poor performers are hard to move, even more so on a heavy ticket. Signed through 2017-18, Niemi carries a $4.5-million AAV, and Lehtonen at $5.9 million.
So, let's fix things. Could Jaroslav Halak be the answer? He wants off the Island and New York wants away from his agent. Halak can win - we saw that at the World Cup. At .908, he's outperforming both Dallas goalies, and owning a contract similar to Niemi, maybe there's a fit.
Infusing youth in Brooklyn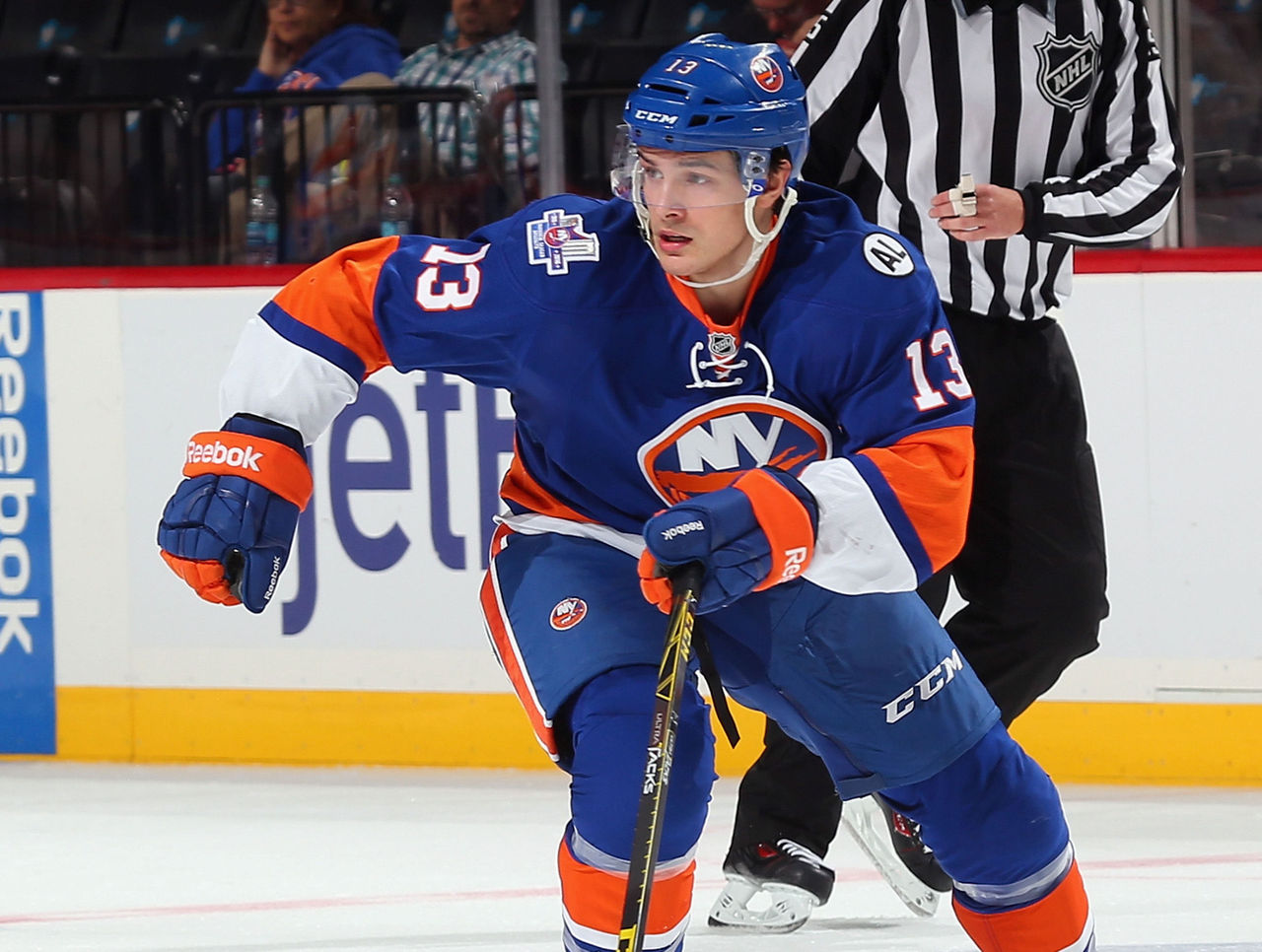 O'Leary: After reaching new heights in the spring, the New York Islanders find themselves toward the basement of the Metropolitan Division one month into the season.
Some are calling for head coach Jack Capuano to be fired, but it looks like he has some slack on his leash, with a chance to turn things around. But more than a systematic problem, it's personnel issues that are troubling the Islanders.
Capuano said it himself: the club lost a ton of production when Kyle Okposo and Frans Nielsen packed their bags in free agency, but the Islanders are still running with a less than ideal lineup.
New York also got older by adding Andrew Ladd and Jason Chimera, and continue to leave youth in the press box or in the minors.
The club sent Mathew Barzal - the 16th overall pick in 2015 - back to junior, where he's averaged 1.23 points per game over his last 161 contests. Anthony Beauvillier, another first-round pick to make the club out of camp, has been frequently scratched.
Josh Ho-Sang and Michael Dal Colle are fellow skilled prospects producing in the minors. Their skill sets can add a jolt to the Islanders' attack.
Skill and speed are taking over the NHL, and the Islanders have plenty of it. They just aren't using it.
Bye-bye Benning?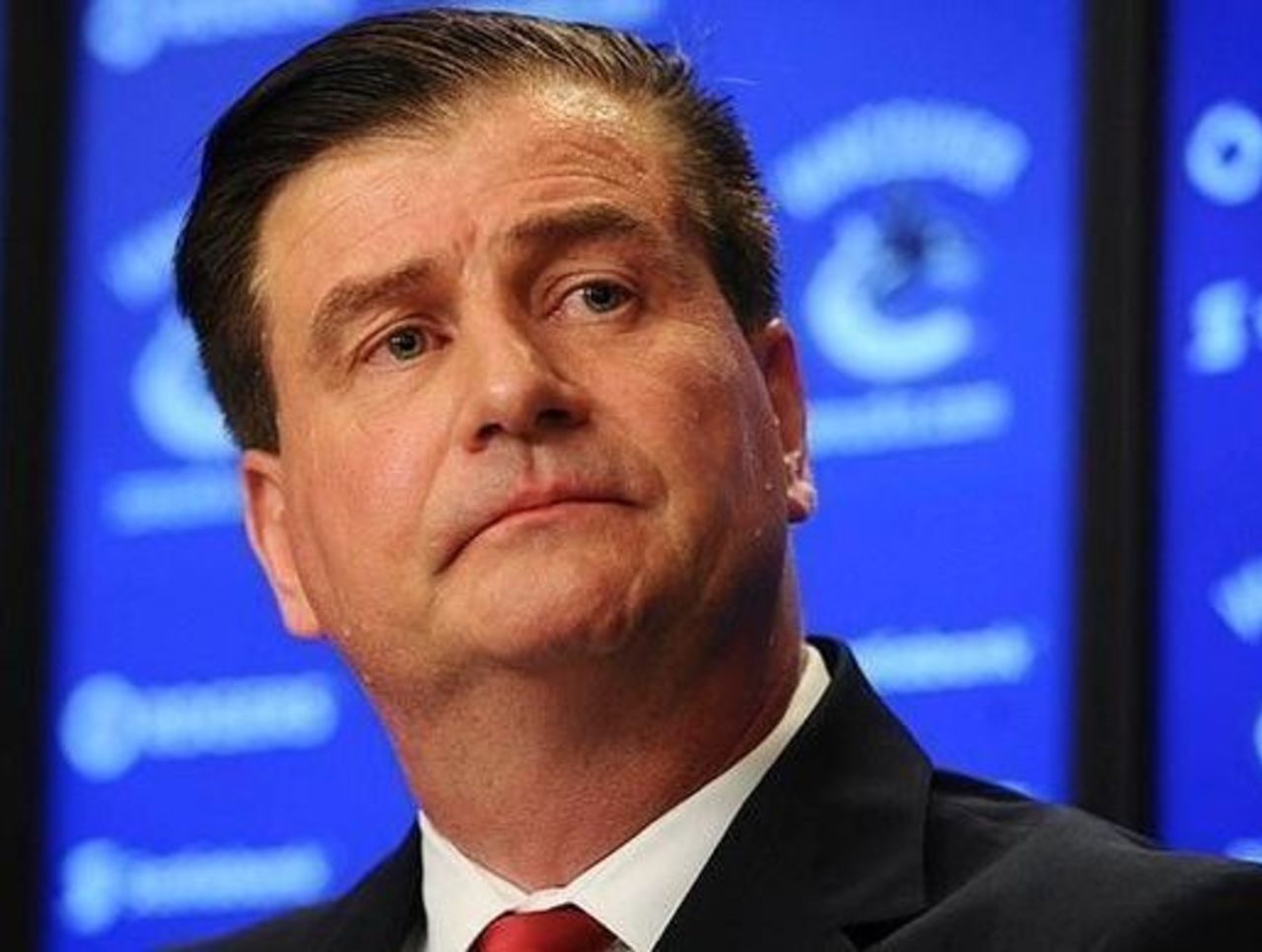 Hagerman: The Canucks are having issues in almost every aspect of their game, and it's time for them to address the big picture. Vancouver needs to get rid of general manager Jim Benning to find success.
The Canucks are on a steady decline, no longer the powerhouse that reached the Stanley Cup Finals after two straight Presidents' Trophy wins. Instead, they are an aging club with few budding prospects.
This offseason, rather than retooling with young talent, the club decided to hand Loui Eriksson a 6-year, $36-million contract. Not only will the deal handcuff the team going forward, a quick look at the clubs' stats page will tell you it hasn't been money will spent.
The Canucks need to accept what they are and start preparing for a lengthy rebuild.
They could look at the Toronto Maple Leafs, who gave them a pounding - in many respects - on Saturday. Suddenly, with a plethora of homegrown young stars in Auston Matthews, Mitch Marner, and William Nylander, Toronto's mapped out a plan for prolonged success.
Sputtering special teams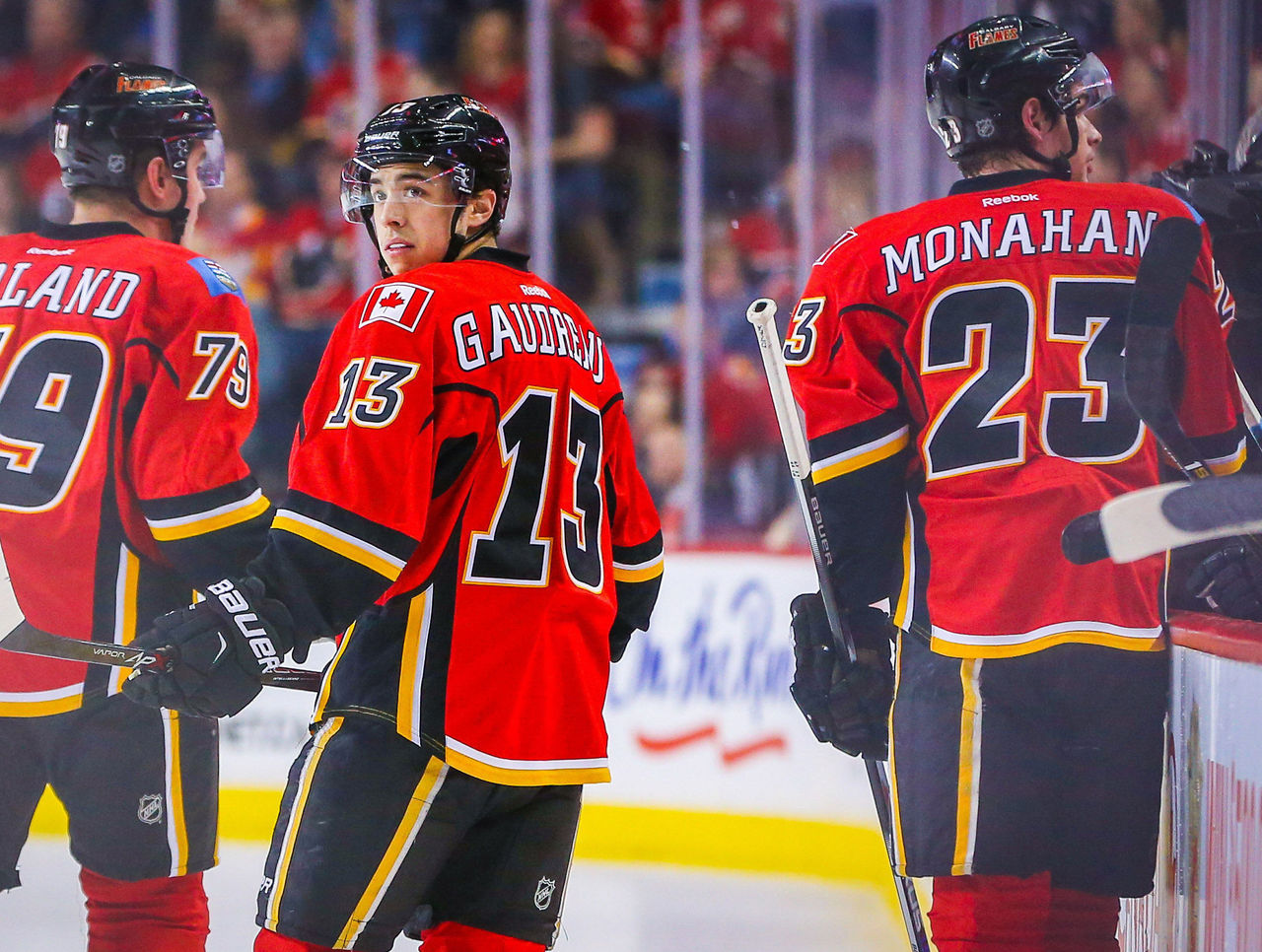 Gold-Smith: The Calgary Flames had the worst power play (4-for-48) and second-worst penalty kill (72.4 percent) entering Thursday night's action. They clearly need to do something to improve both special teams units.
T.J. Brodie has only two points in 15 games, far below his 40-plus-point pace over the last two seasons. The defenseman said he feels he hasn't been as involved as in years past on the offensive end, reports Wes Gilbertson from the Calgary Herald.
He's been a fixture on Calgary's top power-play group, and getting him going offensively with the man advantage is one way the Flames can start to repair that facet of their game.
Flames forward Michael Frolik said he and the other penalty killers need to help each other out more, according to Ryan Pike from FlamesNation. Head coach Glen Gulutzan wants them to show less panic and make smarter decisions on the kill.
Calgary's special-team issues predate Gulutzan's arrival, but taking those recommendations could help the Flames cure what ails them.