Guardiola fears Messi's 'X-ray' vision
Pep Guardiola doesn't want his Manchester City side to be exposed by Lionel Messi once again on Tuesday night, warning his ranks of the pint-sized Argentine's "X-ray" abilities.
Barcelona ran out a 4-0 winner against City two weeks ago, with Messi bagging a hat trick, and Guardiola is mindful of his former player's habit of loitering with predatory intent ahead of the sides' latest Champions League date.
"Messi spends the match making a mental X-ray of every space, every moment," Guardiola is quoted as saying by the Daily Mail's Joe Bernstein.
"It looks like he's walking. And it seems like he's alone, detached. Or when he sees the defenders are watching him, he'll wander off into a space of his own."
City's meetings with Barcelona have yielded four red cards in five outings for the English club - effectively easing Messi's wanderings into space - and five goals for the Ballon d'Or holder. In the midweek tilt, Guardiola will be ensuring his squad knows not to leave Messi alone.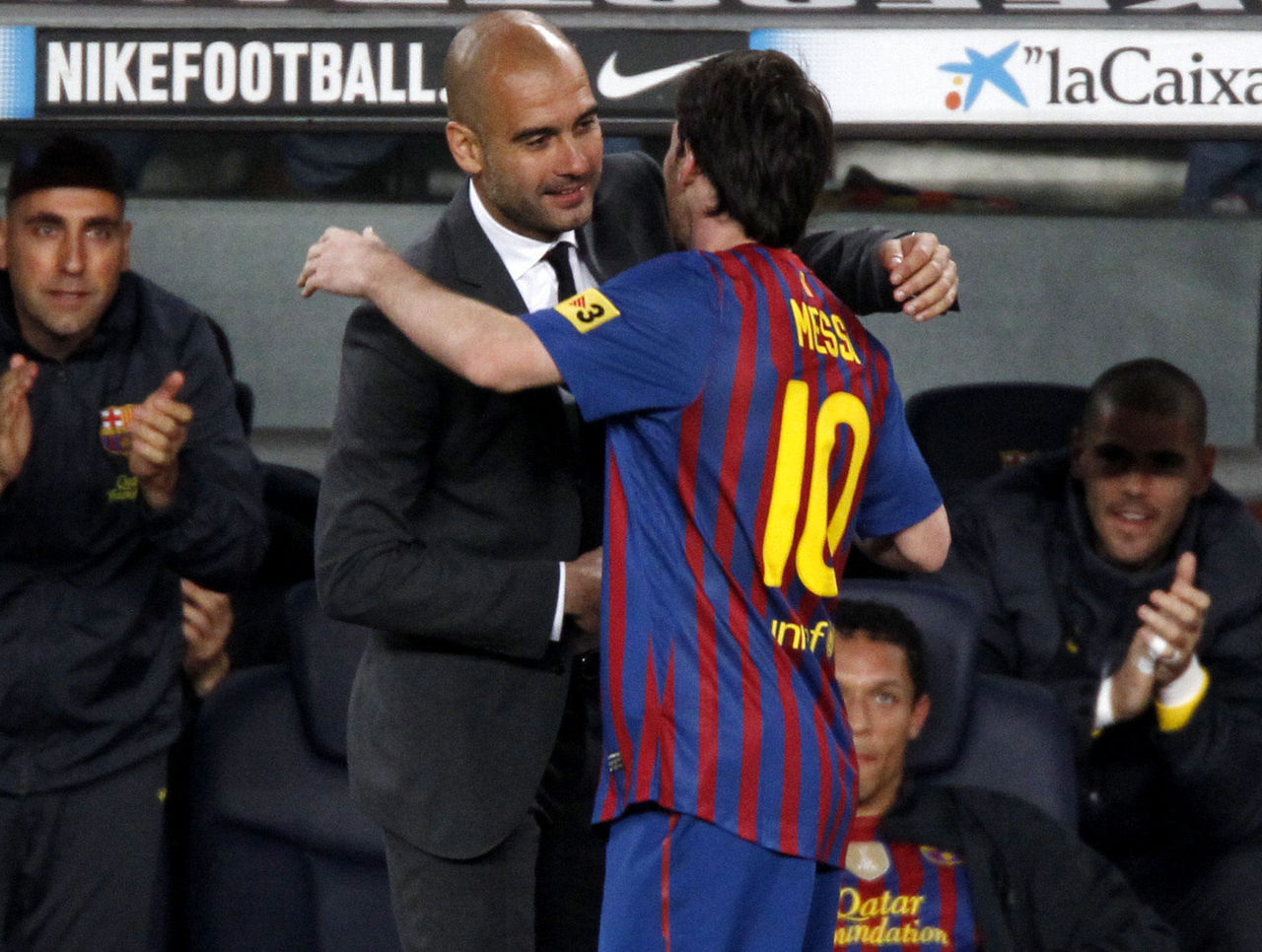 "It looks like he's just ambling around and maybe he's the guy who runs least in the Spanish league but, boy, when that ball reaches him he knows the complete time-space X-ray of who's where. Then ... pow!"
Guardiola seeks similar traits to Messi when he's entering the transfer market, attributes which allow the attacking fluidity the Spaniard has insisted upon at Barcelona, Bayern Munich, and now Manchester City.
"I want full-backs and central defenders and midfielders and inside forwards and wingers who can dribble," he said. "Because you can learn control and good passing. So, yeah, dribbling, that's the key.
"I like wingers in general - not just classical wingers, but those who master making diagonal runs. The classic Barca winger has always had the inside-to-out run totally mastered. But I also want my wingers to generate the outside-to-in runs: it's why we signed David Villa (at Barcelona)."
Ahead of hosting Barcelona, City sits on four points in Group C after three matches, ahead of Borussia Monchengladbach (three points) and Celtic (one), but below the Catalonians who have a perfect record and vastly superior goal difference.
Comments
✕
Guardiola fears Messi's 'X-ray' vision
  Got something to say? Leave a comment below!