5 times Jose Fernandez made everyone love baseball
Steve Mitchell-USA TODAY Sports / Reuters
As baseball mourns the unexpected and tragic death of Miami Marlins ace Jose Fernandez on Sunday, the 24-year-old will be remembered for the passion and love he brought to the game during his four years in the majors. Here are five times Fernandez's infectious personality reminded fans and those around baseball of how great the game can be.
Shows off hitting skills, rips go-ahead double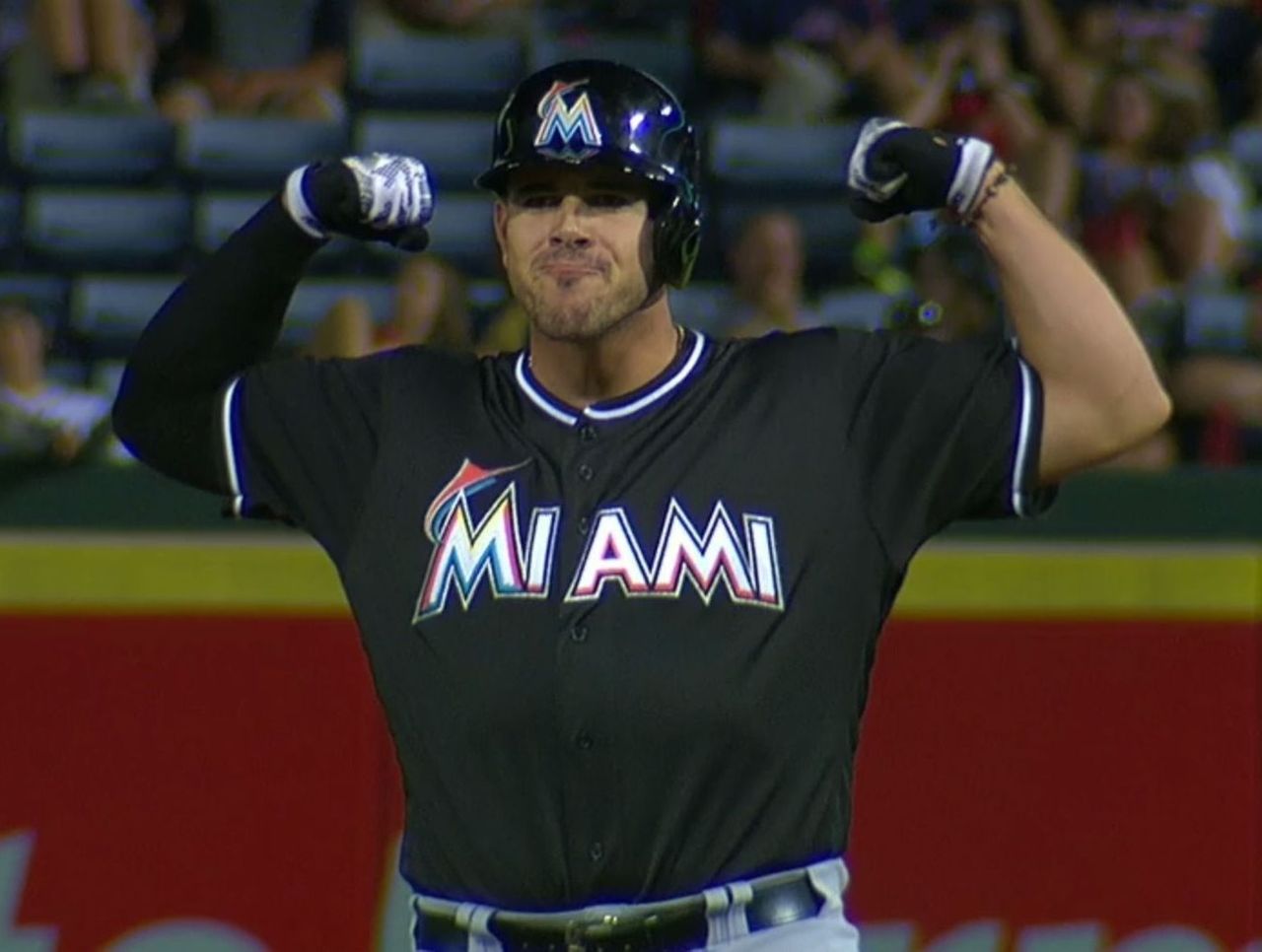 In a game he didn't start, Fernandez's heroics were still on display. On July 1, he entered the contest against the Atlanta Braves in the 12th inning as a pinch-hitter, ripping a go-ahead double and leading his team to a 7-5 win. Fernandez had 14 RBIs and two home runs in his career as a hitter, and managed a career-high 13 hits in 2016.
Shares priceless moment with Barry Bonds
Fernandez was known for his infectious smile, and it never shined brighter than during a game against the St. Louis Cardinals this season. With the Marlins up 11-0, the 24-year-old had some fun in front of the cameras with hitting coach Barry Bonds.
Uses Stanton's broken bat to play bubble gum baseball
After teammate and slugging outfielder Giancarlo Stanton broke his bat on a single, Fernandez picked up the handle, which landed in the dugout, to use the broken piece of lumber in a game of bubble gum baseball.
Fun with the Phillie Phanatic by swiping his keys
As players tend to do from time to time, Fernandez got playfully involved in a prank with the Phillie Phanatic, stealing the keys to his ATV before a game on May 18.
Goes crazy after Stanton's game-tying HR
Back in 2013, his rookie season, Fernandez was treated to one of Stanton's massive home runs. The blast tied the game in the ninth inning and let Fernandez off the hook for the loss. His excitement afterward was on full display, and the Marlins went on to win the game in extra innings.
(Videos courtesy: MLB.com)