Extracting extra value from underrated second-line centers
Tom Szczerbowski / USA TODAY Sports
Follow theScore's fantasy feed on Twitter (@theScoreFantasy) for the latest news, features and more.
When targeting centers in fantasy hockey, the first to go are always first-line players. These players see the most ice time, play with the best wingers and are typically the most talented players in the league. This isn't the case for all teams in the league. There simply aren't 30 irrefutably great centers in the NHL.
Second-line centers have some advantages in their favor. Playing as the second 5v5 unit, they'll typically avoid the top defensive pairing of their opposition. Additionally, the second-line role applies only to 5v5, as they can often move up to the top power-play unit. Their defensive weaknesses are sheltered in full-strength situations, but they'll shine with the man advantage.
Here's a look at some second-line centers who're likely to outperform their first-line teammate in 2016-17:
Jack Eichel and Ryan O'Reilly, Buffalo Sabres
O'Reilly notched 21 goals and 60 points in his first season with the Sabres in 2015-16. Eichel scored 24 goals and added 32 assists in his rookie season. While the Sabres frequently shuffled their lines last season, the most common linemates at 5v5 for each center were Ws Evander Kane and Sam Reinhart.
The two were frequently paired together on the top power-play unit, joined by Reinhart or W Jamie McGinn. They were near equals in power-play production, with Eichel tallying 21 of his points on the man advantage, and O'Reilly posting 22 points.
The Sabres' top-six forward group is a little murky as of now. O'Reilly is expected to play the role of first-line center, with Kane and newcomer Kyle Okposo on his wings. Eichel should center Reinhart and W Tyler Ennis.
O'Reilly averaged nearly three more minutes per game than Eichel last season, a gap which should narrow significantly in 2016-17. Increased playing time for Eichel coupled with his year of experience will allow him to close the already slight separation in point totals from O'Reilly.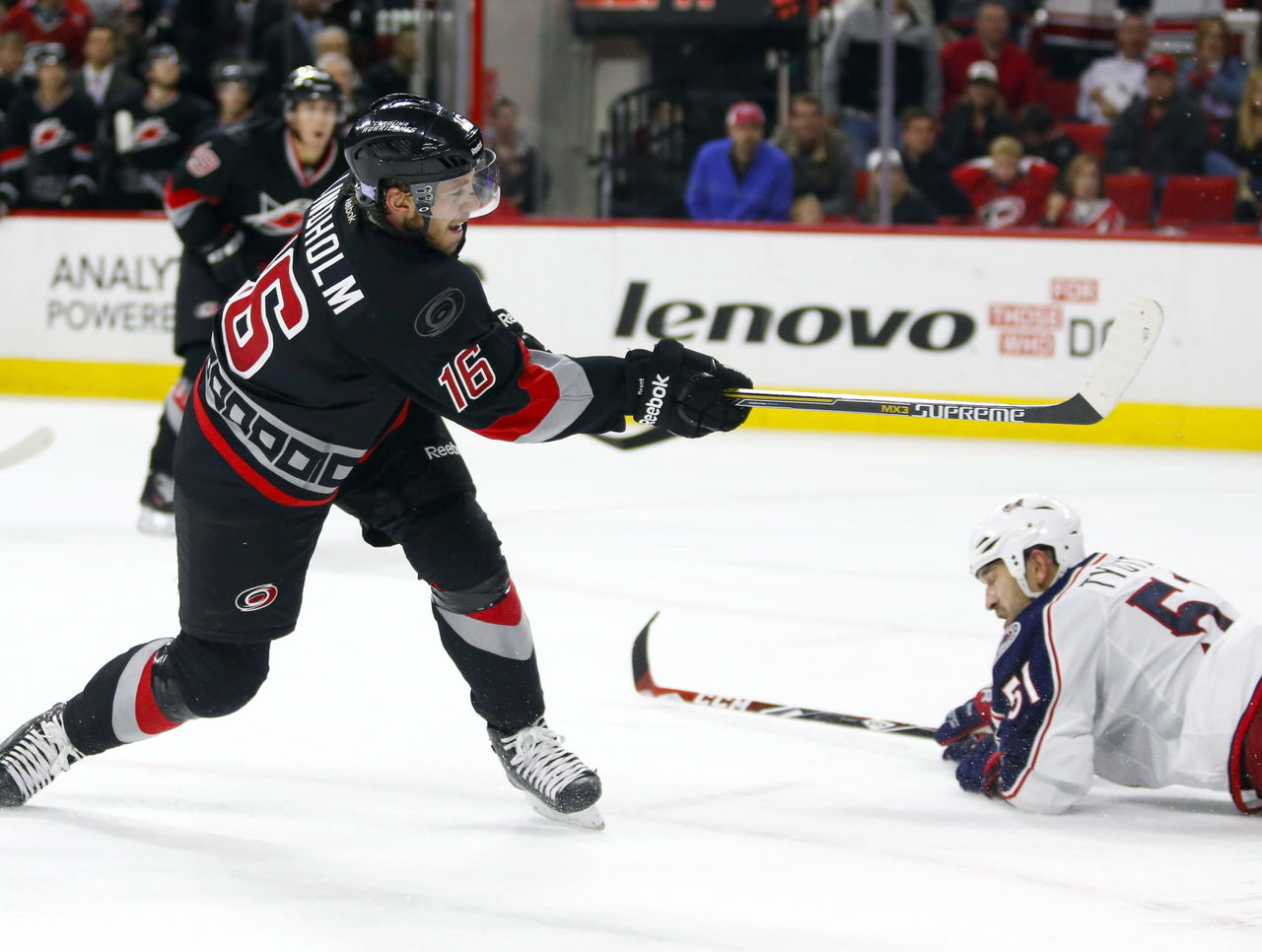 Elias Lindholm and Jordan Staal, Carolina Hurricanes
Staal's 48 points in 82 games last season represent his most prolific offensive campaign since tallying 50 points in just 62 games for the Pittsburgh Penguins in 2011-12. Staal has largely focused on a defensive role since joining the Hurricanes for the 2012-13. He has totaled 143 points in 258 games with Carolina.
Lindholm has produced consecutive seasons of 39 points, after putting up 21 points in a 58-game rookie campaign in 2013-14. He scored 17 goals in his sophomore season, but he dropped to just 11 tallies last year. His shooting percentage plummeted from 10.0 percent in 2014-15 to just 6.3 percent last season.
The trio of Staal and Ws Andrej Nestrasil and Joakim Nordstrom was Carolina's most often played group at 5v5. The threesome logged over 430 minutes together at full strength. Lindholm played just over 300 minutes at 5v5 with C/RW Eric Staal and LW Kris Versteeg.
Staal's play at the defensive end works against his offensive upside. Lindholm started over 54 percent of his shifts in the offensive zone last season, while Staal was held to 43.6 percent of his shifts.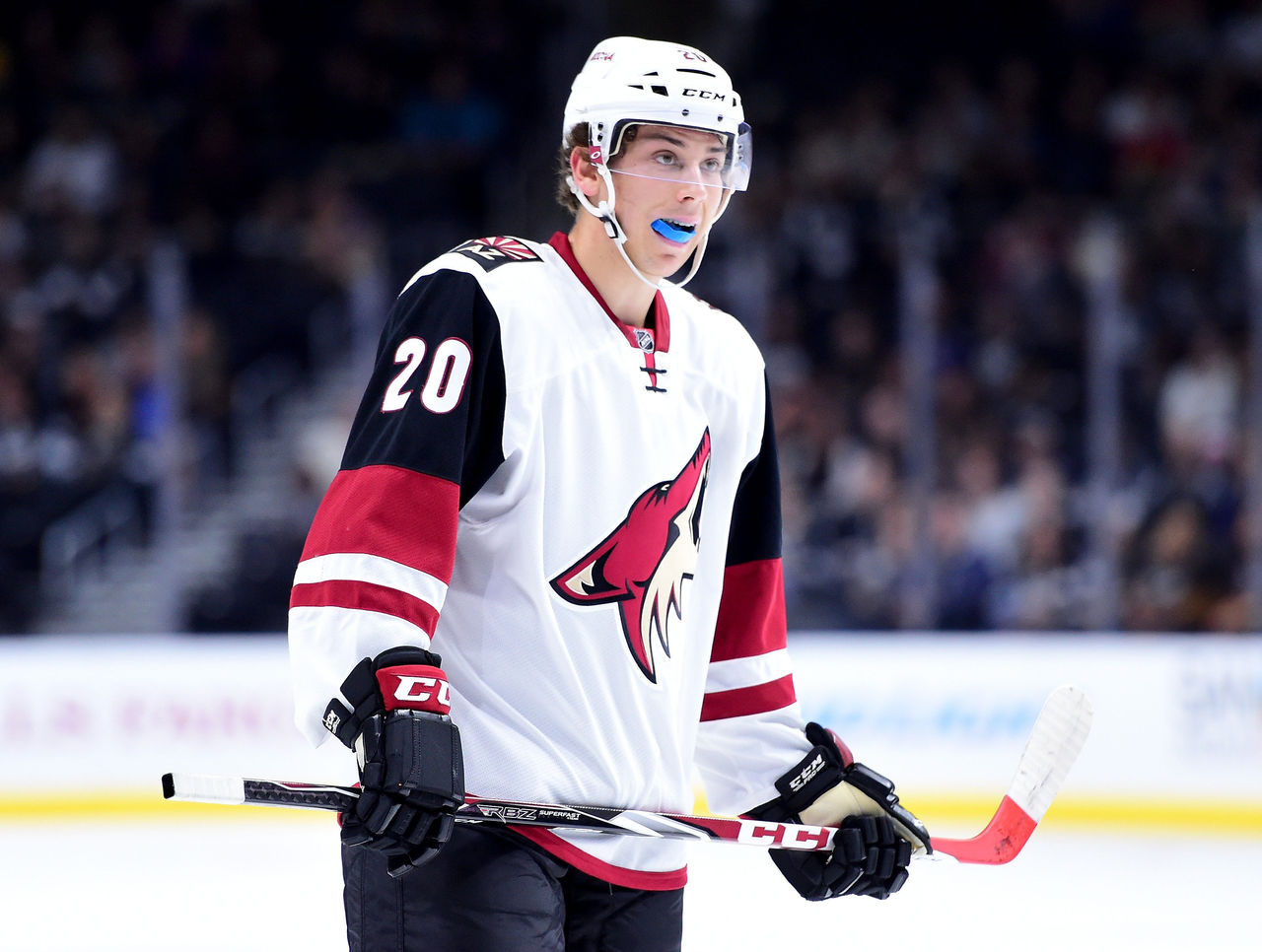 Dylan Strome and Martin Hanzal, Arizona Coyotes
Strome is expected to play as the second-line center for the Coyotes in his rookie season. He totaled 240 points in 124 games in his final two OHL seasons. He'll fill the spot long held by Antoine Vermette.
Hanzal is coming off a career-year in which he scored 13 goals and added 28 assists for a total of 41 points. It was just the second 40-point season in his nine-year career. Hanzal is entering a contract year, and the Coyotes may limit his usage in an effort to lower his asking price in free agency.
The experienced Hanzal is reliable, but he has a very low ceiling in fantasy. Still, he should start as the Coyotes' first-line center, skating between young Ws Max Domi and Anthony Duclair. Strome will lineup between veteran RW Radim Vrbata and possibly fellow rookie Christian Dvorak.
Dvorak was Arizona's second-round pick in the 2014 draft. He posted 121 points in 59 games in his third OHL season last year. The unknown Strome comes with significantly more upside and appeal than Hanzal. He'll be droppable if he starts slowly, but he's well worth a late-round selection.
Comments
✕
Extracting extra value from underrated second-line centers
  Got something to say? Leave a comment below!