How to win your banger league
Jonathan Kozub / National Hockey League / Getty
Follow theScore's fantasy feed on Twitter (@theScoreFantasy) for the latest news, features and more.
Banger leagues are trending upward. In my opinion, they are the best, and only way, to play fantasy hockey. A typical banger league includes all the categories from a standard head-to-head league, but also includes hits and blocked shots. This makes the player pool much deeper and rewards players who can put up points and also lay their body on the line.
An owner joining a banger league for the first time will likely struggle. Oftentimes they don't realize how much grit a team needs to have in order to be successful. Whether you're a veteran banger league player or a first-timer, here is how to bring home a championship: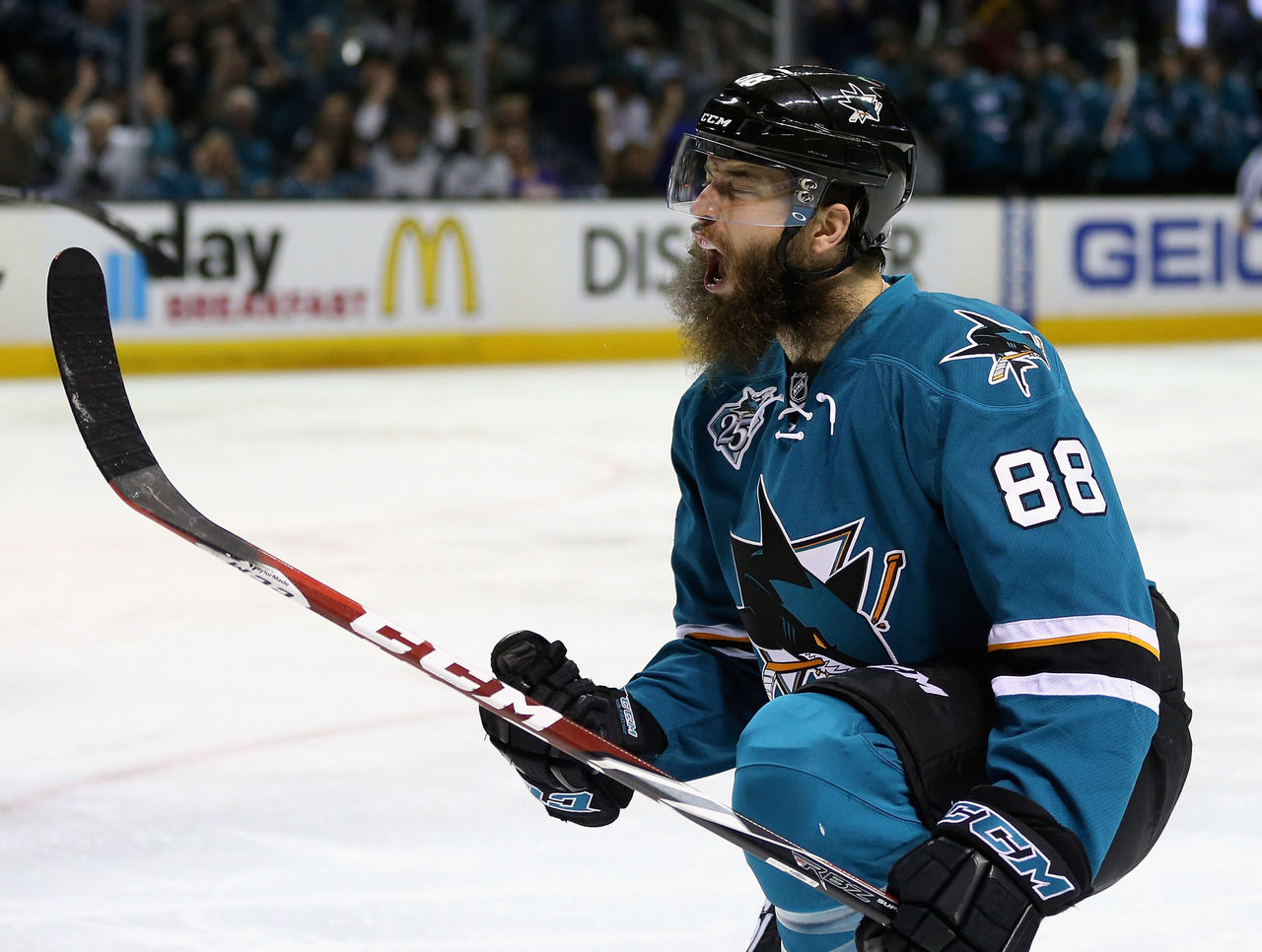 Build from the net out
A full description of this philosophy can be found here. This strategy can be applied in standard leagues but is especially crucial in banger leagues.
Drafting elite goaltenders high is important based on the value of their categories plus the scarcity of the position. This goes without saying and should be applied to all leagues.
Defensemen like Erik Karlsson, Brent Burns, Dustin Byfuglien and Roman Josi are capable of putting up the offensive numbers of a forward but the secondary categories of a physical, shutdown defenseman. Burns and Byfuglien get hits and blocks, while Karlsson and Josi accumulate more than enough blocks to bolster their value.
Drafting a few of these players early doesn't force you to have forwards who accumulate tons of physical stats. In fact, most of the elite forwards in the game, with the exception of Alex Ovechkin and Jamie Benn, offer very little to your team in the PIMs, hits and blocks categories.
If you can snag a few of these defensemen early on then stockpile forwards who can contribute at least 100 or so hits per season, you will wind up with a very balanced team. It is important to avoid players who hurt your team when they're not racking up points.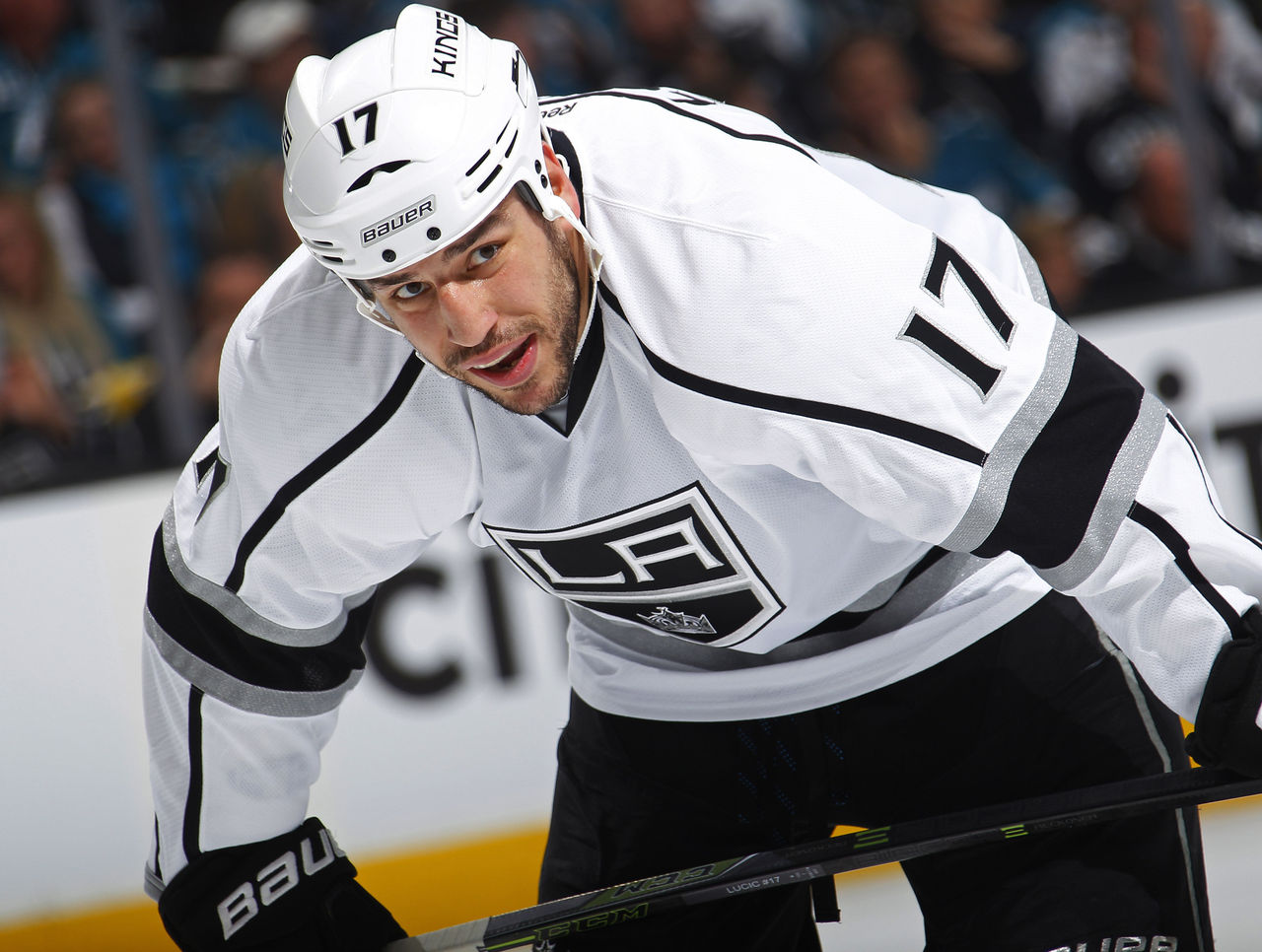 Multi-category contributors
If you look at an average NHL player worth owning in fantasy, most of their points come in bunches. It's rare for a player to consistently produce X amount of points every week. Secondary categories like hits and blocks, however, can be very consistent.
It is very important to have players who won't be complete duds in a given week. Sure, a player like Calgary Flames LW Johnny Gaudreau is extremely talented, fun to watch and great for standard leagues, but last season he had only 20 penalty minutes, 26 hits and 10 blocks. You're better off letting someone else draft these sorts of players.
San Jose Sharks C Joe Thornton is another example.
On the other end of the spectrum, players like Milan Lucic, David Backes and Andrew Ladd are uber-valuable because of how they can produce offensively and rack up the hits and PIMs at the same time. These players will give your team a high floor week in and week out.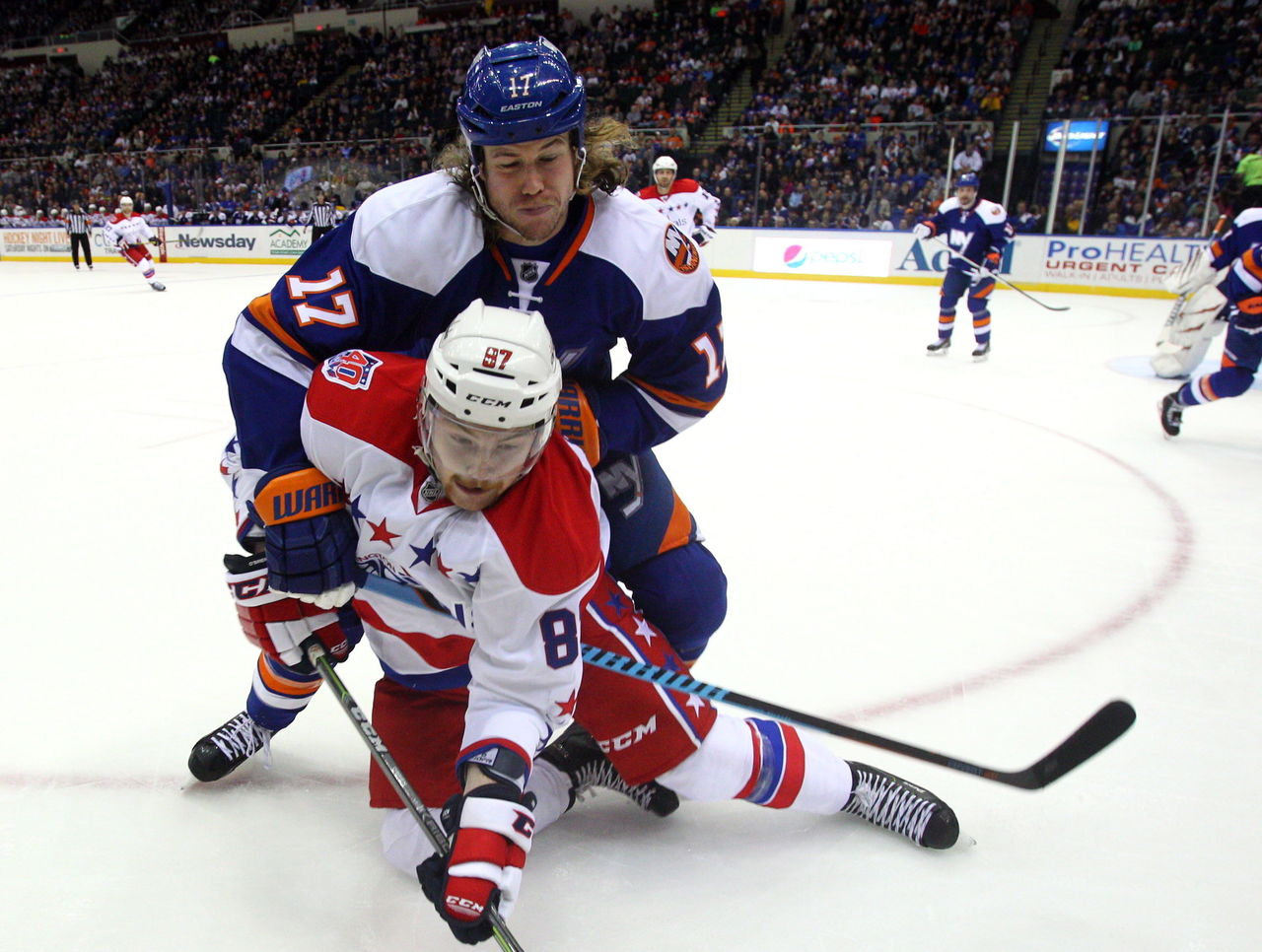 Streaming hits and blocks
In a perfect world, your team will win hits and blocks every week, but unfortunately, this isn't the reality. Most leagues allow you to add up to four players per week. It's great to still have all of your adds heading into the weekend.
If you're losing in multiple categories in head-to-head leagues, it's best to add players who will rack up hits and blocks, rather than using your add on a player who has an off chance at scoring.
Maple Leafs offseason acquisition LW Matt Martin led the league with 382 hits last year. If you're down by a few hits heading into Sunday and the Leafs play, adding Martin gives you a great chance at winning the category. If you're down by an assist, there's no guarantee adding an available player like Tampa Bay Lightning C/LW Valtteri Filppula, for example, is going to accomplish the task.
Players such as Martin aren't necessarily worthy of a roster spot for the entire week, as they are extremely unlikely to add anything in any of the offensive categories. Pick them up at the end of the week only in an attempt to lock down the secondary stat columns.
Comments
✕
How to win your banger league
  Got something to say? Leave a comment below!