Post-hype Sleepers: Players who deserve another chance
Jerome Miron / USA TODAY Sports
Follow theScore's fantasy feed on Twitter (@theScoreFantasy) for the latest news, features and more.
Often, predictions or expectations regarding a player aren't wrong - they were just a year or two premature. Here are four players who might be an afterthought in drafts this season after they failed to live up to the hype in a previous year:
RW Valeri Nichushkin, Dallas Stars
Tenth overall picks rarely make the NHL as 18-year-olds, but Nichushkin was an exception. He scored 14 goals and added 20 assists in 2013-14, but then missed all but eight games the following season. Many projected a breakout campaign last year, but he scored just nine goals with 20 helpers.
Many drafters may be overlooking Nichushkin heading into his fourth year - especially considering he hasn't become a reliable fantasy contributor.
Drafters need to keep in mind he is still just 21 years old. Most players don't even make their debut by then. At 6-foot-4, size has and always will be in his favor.
With (hopefully) a much better understanding of the NHL game, it wouldn't be surprising at all to see Nichushkin take off and score 25-30 goals. He certainly has the talent.
If the Russian winger can have a strong training camp and get on head coach Lindy Ruff's good side, he could make a claim for retaining his top-six role. This would mean playing with either LW Jamie Benn and C Tyler Seguin, or C Jason Spezza and W Patrick Sharp. Not bad either way.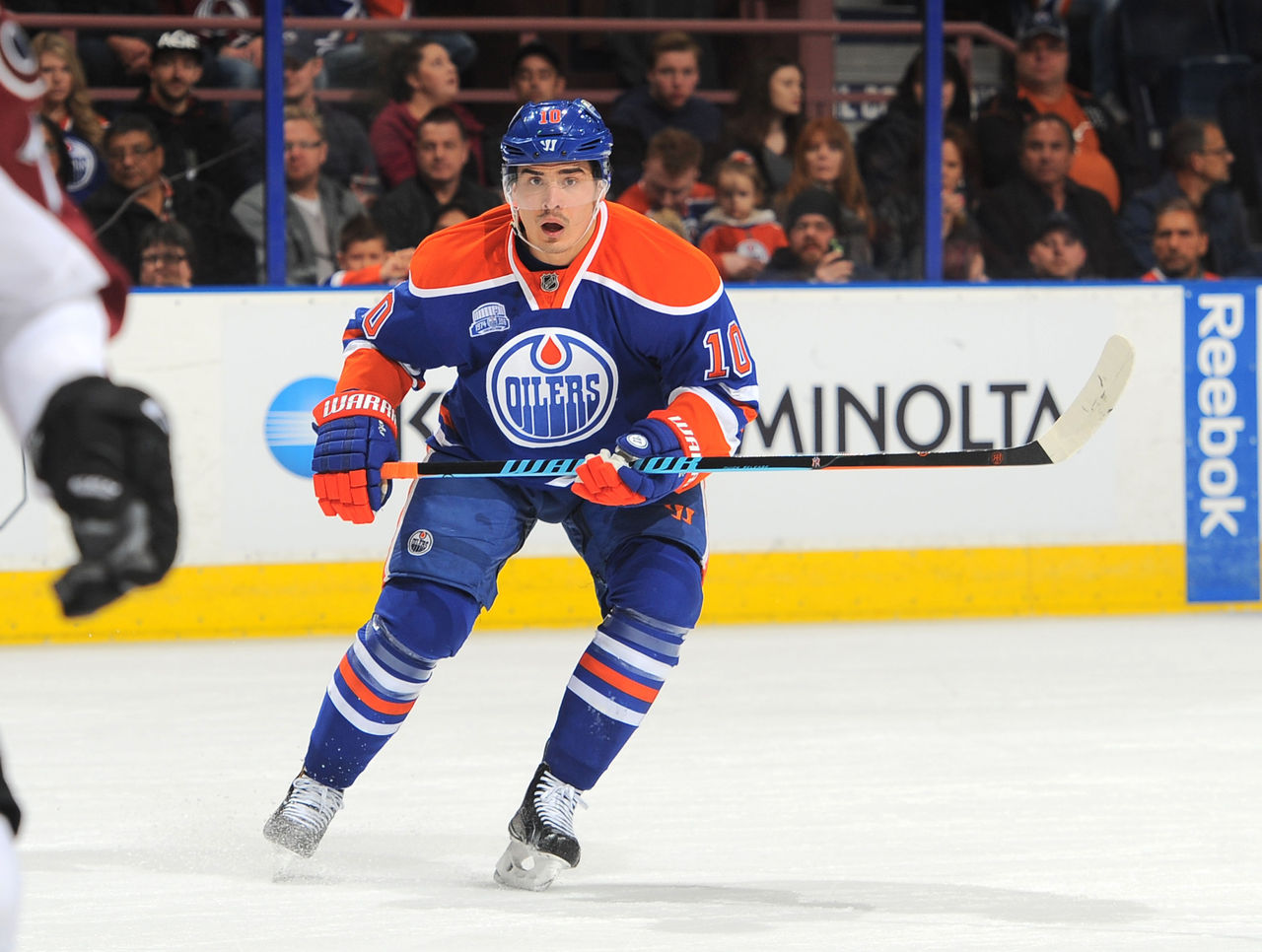 RW Nail Yakupov, Edmonton Oilers
Yakupov is entering a contact season in which he will become a restricted free agent at the end of the year. You can bet he will come into camp in the best shape of his life.
Edmonton brass would love nothing more than for Yakupov to earn his way onto a line with C Connor McDavid. He spent 196:59 of his 853 minutes alongside McDavid last year, per Corsica.hockey. He netted five of his eight goals while on said line.
McDavid is expected to begin the season between RW Jordan Eberle and the newly acquired Milan Lucic, but you can bet a strong start would push Yakupov onto McDavid's line.
If he cements himself on a line with McDavid, he could easily wind up with a 30-goal season. Although he has been a major bust thus far, it's easy to forget Yakupov has incredible talent and was chosen first overall for a reason.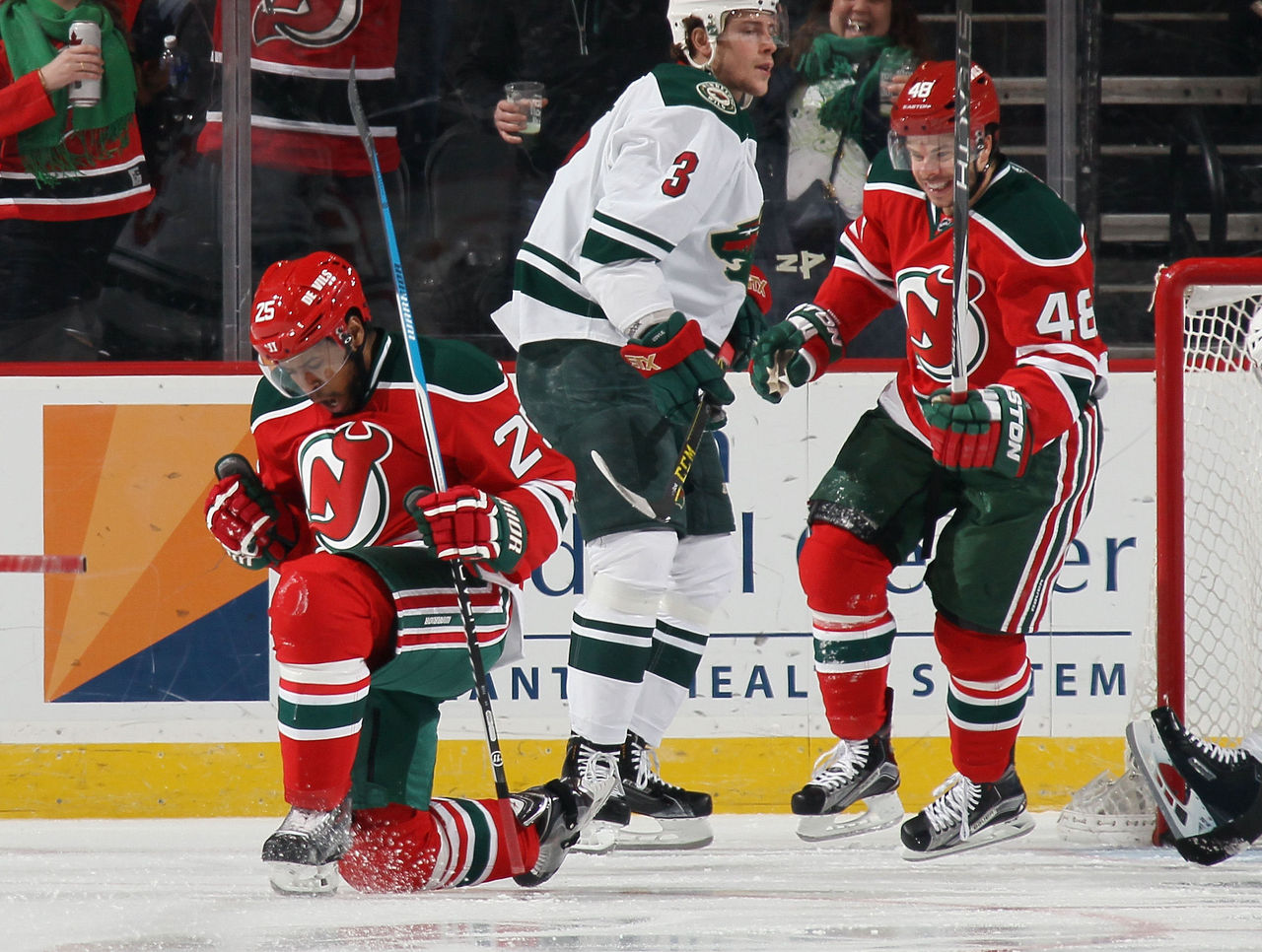 RW Devante Smith-Pelly, New Jersey Devils
After making the NHL at the age of 19 in 2011-12, many expected Smith-Pelly to be an immediate offensive contributor. Especially considering his former presence in a high-powered Anaheim Ducks lineup. Yet, that hasn't been the case - at least not yet.
As a tough, gritty player, Smith-Pelly was oftentimes used in a bottom-six grinder role. However, he actually has an underrated offensive skill set. He wasn't able to put it on full display while playing for the Montreal Canadiens in head coach Michel Therrien's fantasy purgatory.
Smith-Pelly was traded to the Devils late last season and really excelled in an expanded role. He scored eight goals and added five assists in 18 games with New Jersey. This season, he should find himself in a top-six role alongside a combination of LWs Taylor Hall and Mike Cammalleri and Cs Adam Henrique and Travis Zajac.
A 20-goal season would give Smith-Pelly big value in leagues that track hits. He recorded 105 in 64 games last season, and 205 in 74 games the year prior.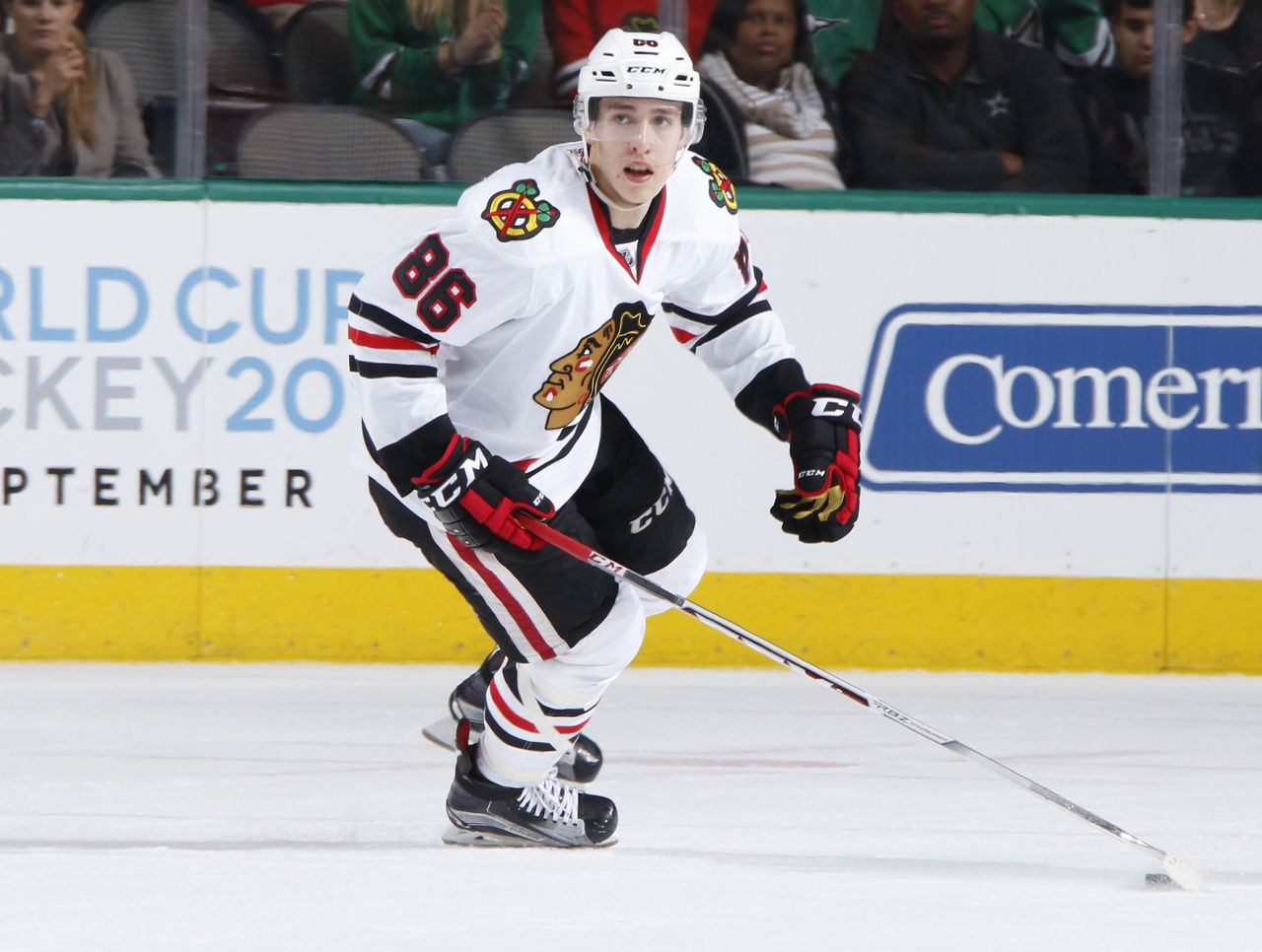 C/LW Teuvo Teravainen, Carolina Hurricanes
The hype surrounding Teravainen heading into last season was at an all-time high. His slick hands were on full display during the 2014-15 playoffs, as he scored four goals and added six assists en route to a Stanley Cup title for the Blackhawks. On top of his great playoff performance, Teravainen was expected to skate alongside C Jonathan Toews and RW Marian Hossa.
Teravainen did get a chance to play with Toews and Hossa, but he also spent much of his time centering Chicago's third line with very little offensive talent on his wings. He finished the season with 13 goals and 35 points in 78 games, averaging 15:21 in ice time.
There's a chance Teravainen could emerge as Carolina's No. 1 center. He will compete with Jordan Staal, who has pretty much plateaued as a 50-point, defense-first center, and Victor Rask, who, like Teravainen, is a young, talented player with a lot to prove.
Potentially a full year spent centering a first or second line could very well lead to a 50-point season for Teravainen. He certainly has the talent himself, and wingers Jeff Skinner, Elias Lindholm, Sebastian Aho and Lee Stempniak would all be upgrades compared to Teravainen's previous partners.
Comments
✕
Post-hype Sleepers: Players who deserve another chance
  Got something to say? Leave a comment below!