Forwards in new roles: Are they fantasy worthy?
Dave Reginek / National Hockey League / Getty
Follow theScore's fantasy feed on Twitter (@theScoreFantasy) for the latest news, features and more.
Whether a forward is moving up or down the depth chart, or from center to wing or vice versa, it can have a significant effect on their fantasy value and production. Here are seven forwards who will have a new role this season:
Dylan Larkin, Red Wings
Old role: Winger
New role: Center
It's common for a natural center to spend his rookie season playing the wing, as Larkin did in 2015-16. Dallas Stars C/W Tyler Seguin and Montreal Canadiens C/W Alex Galchenyuk are just two other examples of centers who started their careers on the wing.
With Pavel Datsyuk in the KHL to close out his career, Larkin is expected to be the team's top center this season. C/W Frans Nielsen was signed in the offseason, but his ceiling appears to be as a No. 2 center. C/W Henrik Zetterberg played a lot down the middle last season but it would make sense for him to shift back to the wing for his age-36 season.
Larkin should benefit from moving back to his natural position. For those who haven't seen Larkin play a whole lot, his best asset by far is his speed. Playing center will give him more time, space and opportunity to showcase this speed with the puck on his stick.
Larkin's rookie season was successful as he lead the Red Wings with 23 goals as a 19-year-old - but it was also filled with many peaks and valleys. He had 38 points in his first 52 games, but just seven points in the final 28.
With Larkin only playing 41 games the year prior (35 with the NCAA's University of Michigan and six with the Grand Rapids Griffins of the AHL) it makes sense why Larkin crashed into the proverbial "rookie wall" during his first NHL campaign.
With a full season now under his belt, don't be surprised if Larkin scores 30 goals and adds 30 assists. Drafting him in the ninth or 10th round of standard 10-team leagues wouldn't be a reach.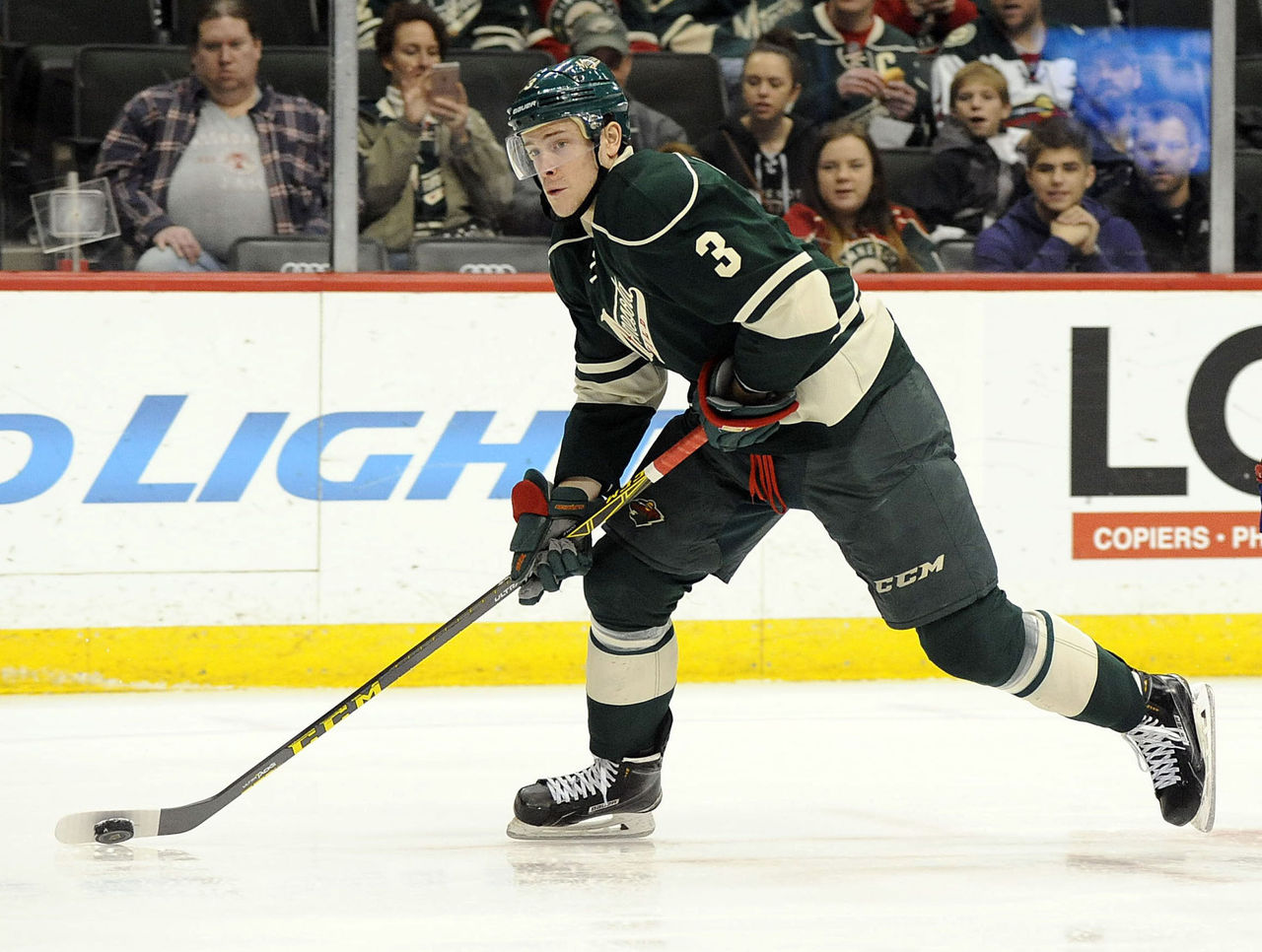 Charlie Coyle & Mikael Granlund, Wild
Old role: Centers
New role: Wingers
Coyle and Granlund were both first-round picks in 2010. Though they are polar opposites in terms of playing style, it is expected that both will shift to the wing this season.
Coyle (6-foot-3, 218 pounds) spent parts of last season on the wing, and it seems to be a better fit for his bruising style of play. He scored 21 goals and also contributed 130 hits. Potting 25-30 goals isn't out of the question considering there is little competition at RW for the Wild. He's be a sneaky late-round pick in banger leagues.
Granlund (5-foot-10, 184 pounds) relies on his shiftiness and creativity with the puck to be successful. He, too, is coming off a career year in 2015-16, scoring 13 goals and adding 31 assists. More board play and less open ice could actually hurt his game, even though he'll have less defensive responsibility. Take a wait-and-see approach with Granlund.
William Nylander, Maple Leafs
Old role: Center
New role: Winger
Nylander, a natural center, played down the middle during his 22-game stint with the Maple Leafs last season. However, with Auston Matthews, Nazem Kadri, Tyler Bozak and Brooks Laich expected to be the club's centers, Nylander might have to play on the wing. It should be an easy transition.
Nylander has a slender build, but he has soft hands and a lightning-quick shot release. Winding up on a line with Matthews or Kadri and receiving top power-play minutes is a likely scenario. He is a potential rookie of the year candidate who should be drafted in rounds 10-15 in standard 10-team leagues.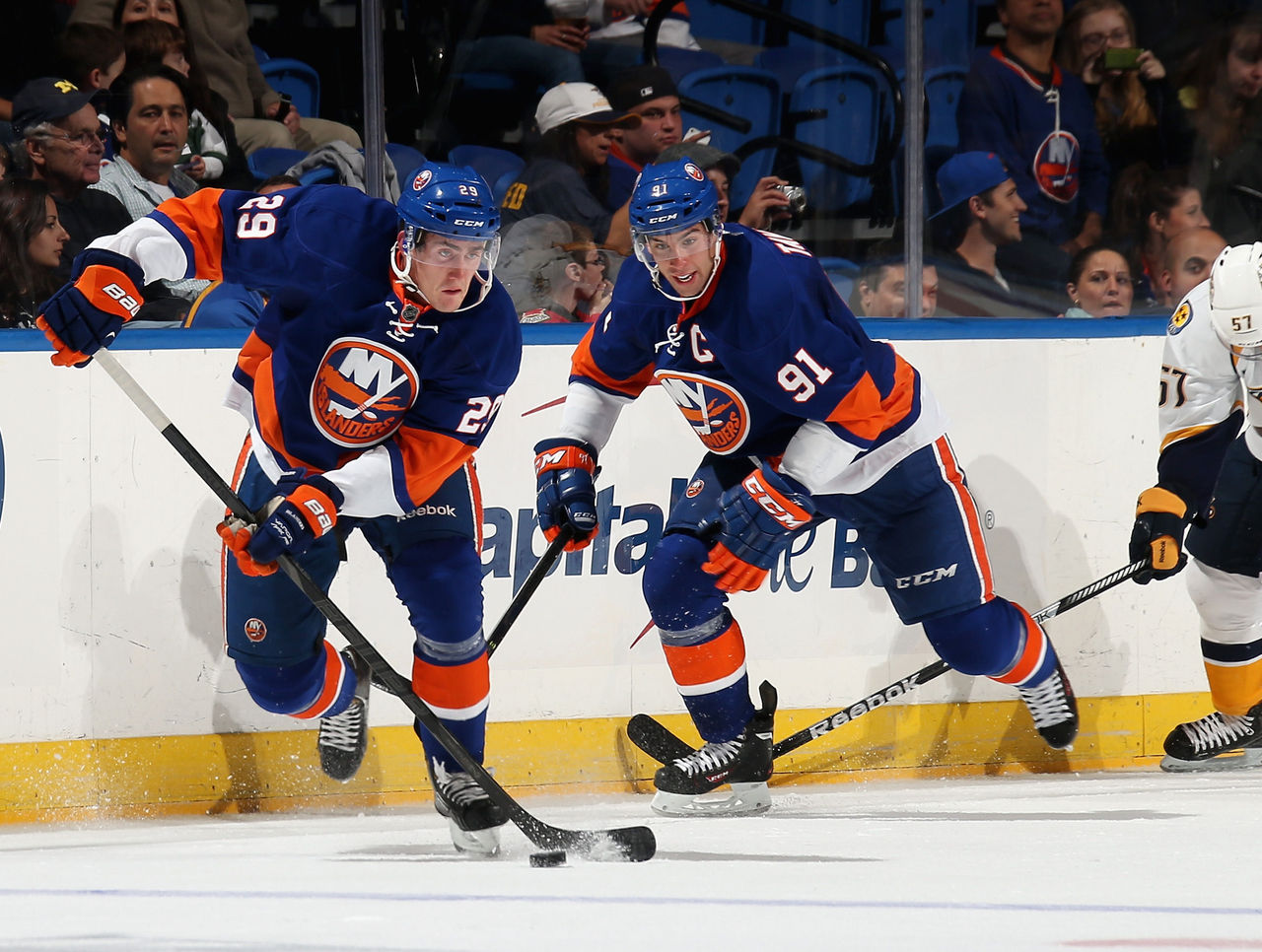 Brock Nelson, Islanders
Old role: Winger
New role: Center
Nelson scored 26 goals a season ago. Logically, he should continue to progress in his fourth season, but I'm having a hard time buying it.
Of his 26 goals, 20 came during the first 48 games of the season. He scored just six times in the final 33 games.
The majority of his season was spent on the wing next to John Tavares. That is a luxury he won't have this season, unless they decide to throw Nelson back on the wing or they share the ice on the power play.
It's best to avoid Nelson until the final rounds, if at all, in any sort of draft.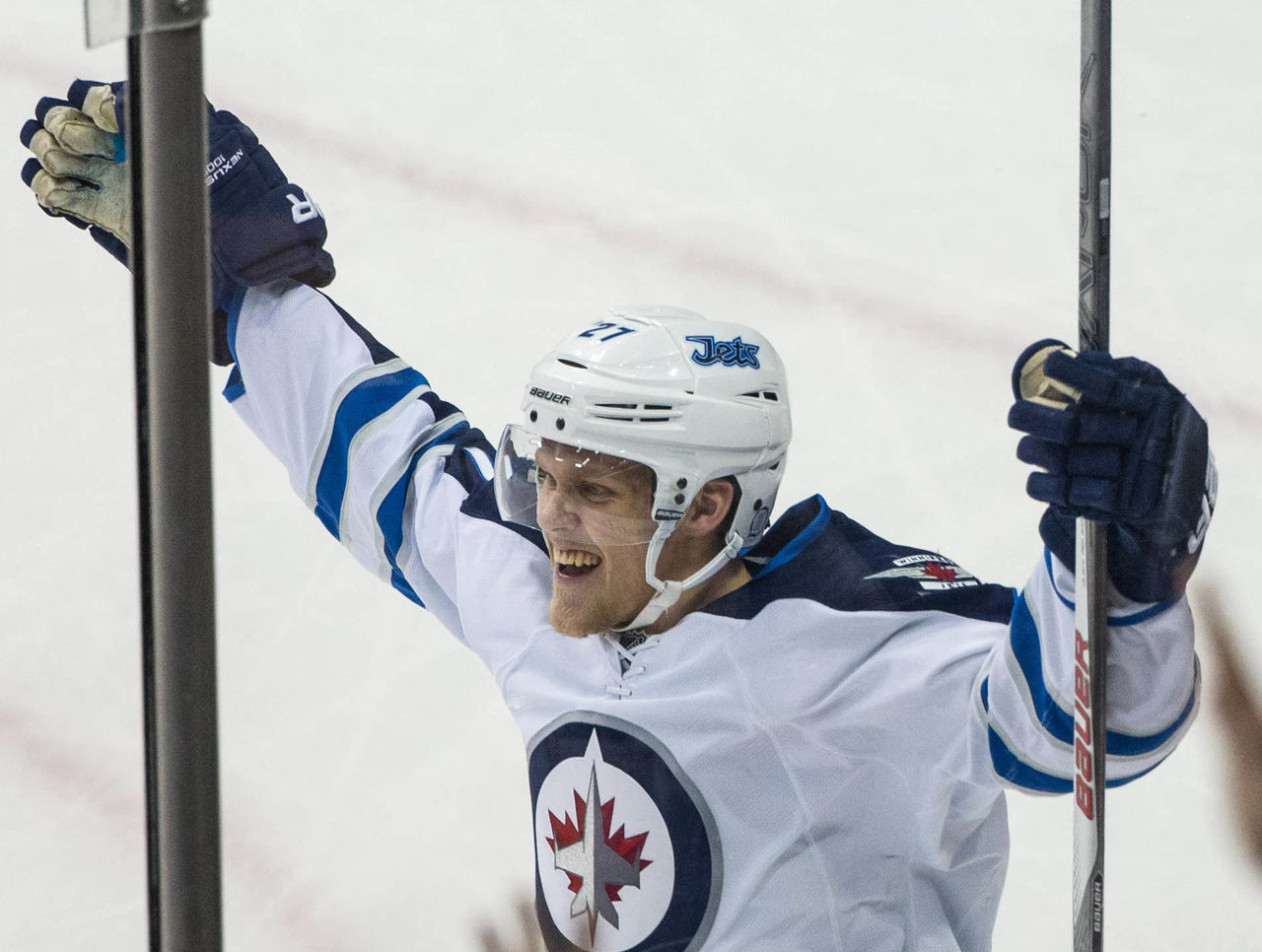 Nikolaj Ehlers, Jets
Old role: Third-line winger
New role: Top-six winger
Larkin may have won the NHL's fastest skater competition, but he might have finished second had Ehlers participated.
As a 19-year-old rookie, the Danish speedster scored 15 goals and added 23 assists. The left winger spent parts of last season in the top six, but was mostly relegated to a third-line role.
LW Andrew Ladd was a fixture on the team's top line, but when he was dealt at the deadline it opened up a spot for Ehlers. In 13 games after the Jets traded Ladd, Ehlers averaged 19:39 per game and tallied 11 points.
With Mathieu Perreault the only realistic competition for Winnipeg's top LW spot, Ehlers is guaranteed to be centered by either Bryan Little or Mark Scheifele and play on the opposite wing of either Blake Wheeler or Patrik Laine. He'll be alongside talented players regardless of who they are.
Ehlers is legitimate breakout candidate with 60-point potential. Use a mid-late round pick on him in standard leagues.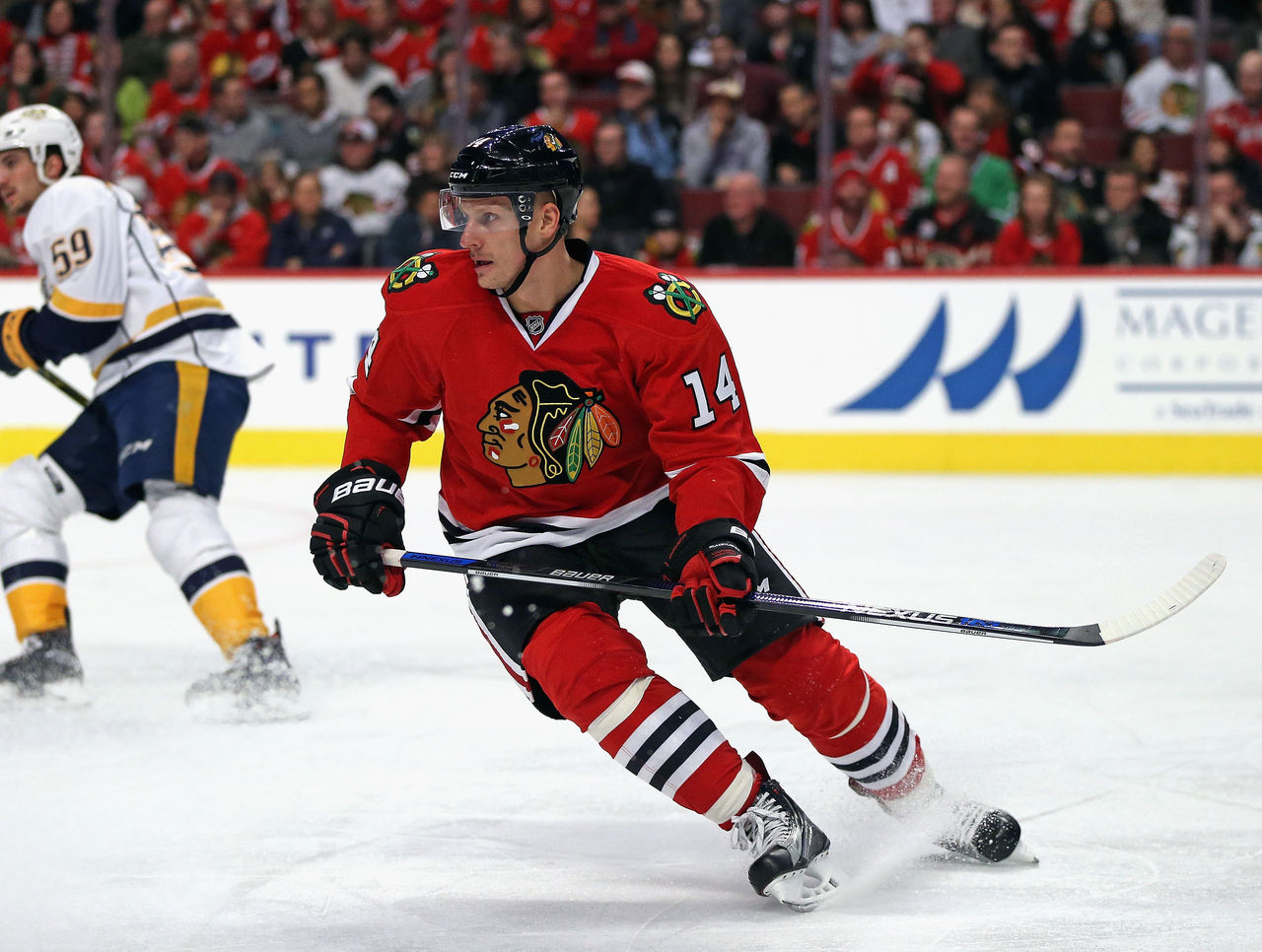 Richard Panik, Blackhawks
Old role: Bottom-six winger
New role: Top-six winger
The departure of trade deadline acquisition Andrew Ladd leaves a major hole at left wing alongside C Jonathan Toews and RW Marian Hossa - just like there was for the majority of last season.
Panik is expected to get the first crack at the valuable top-six real estate. He isn't worth drafting in any season-long leagues, but he should be an exceptional bargain play in daily fantasy during the early going of the season.
Comments
✕
Forwards in new roles: Are they fantasy worthy?
  Got something to say? Leave a comment below!