Look: Beltran shows off painted-on hairstyle
Black ice, ice, Beltran.
The normally bald-headed Texas Rangers outfielder was spotted during Sunday's game sporting a somewhat unique hairstyle, looking a lot like the Black Ice trend popular with bald athletes, particularly LeBron James and Carlos Boozer.
The new do caught the attention of teammate Martin Perez, who couldn't seem to look away, with Rangers broadcasters going as far as to say Beltran looked like a chia pet.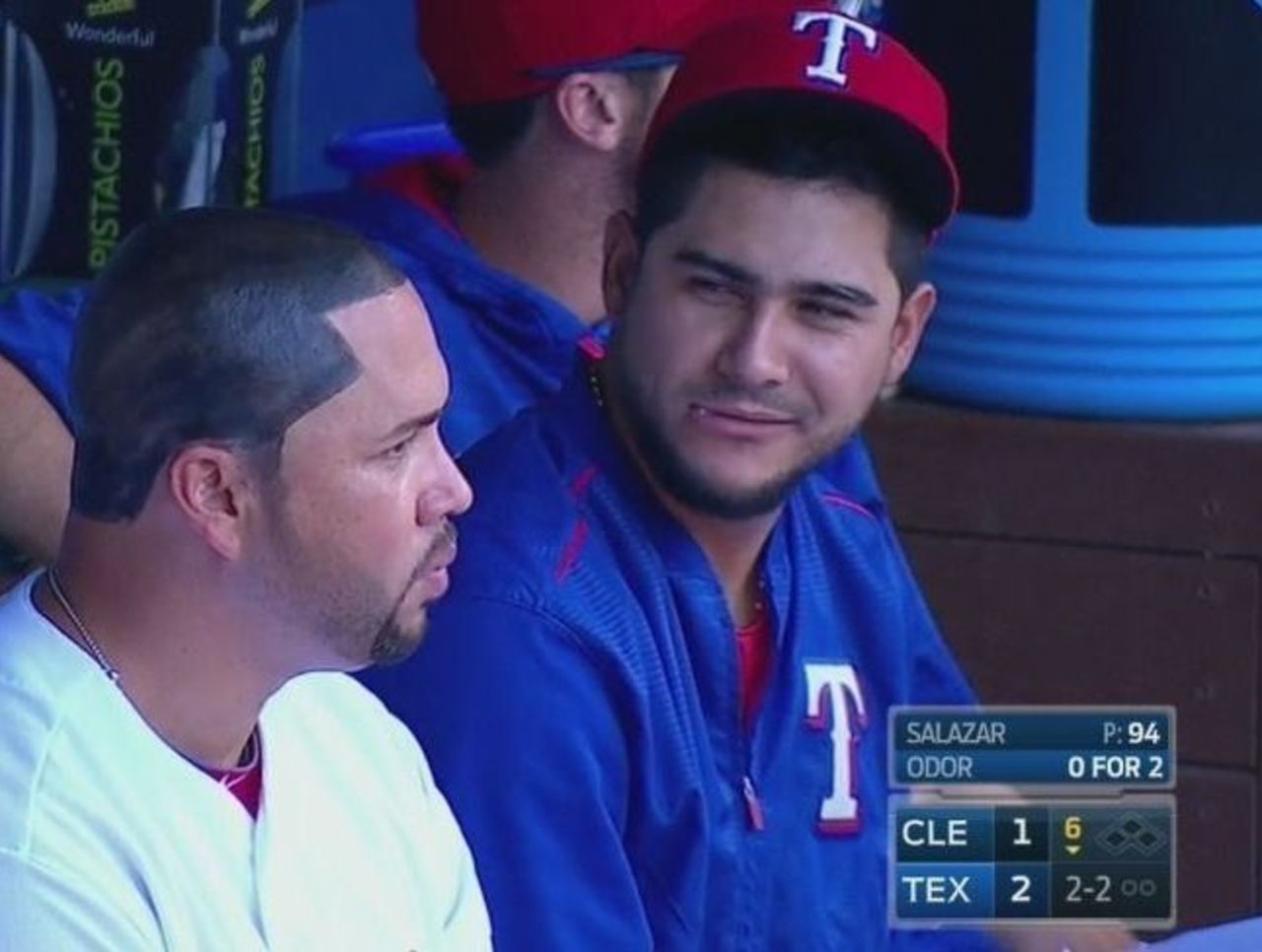 (Video courtesy: MLB.com)