2016-17 Fantasy Goalie Primer: Unrepeatable seasons
Ezra Shaw / Getty Images Sport / Getty
The course of natural regression toward a mean will affect plenty of goalies in the 2016-17 NHL season. Whether they received too much or too little help from the team in front of them or just had a personal off year relative to their career numbers, some goalies will enter the upcoming fantasy hockey season with inaccurate projections based on one year of data.
Here's a look at some goaltenders who should see a more 'normal' season and how to adjust their value based on last season's results:
Pekka Rinne, Nashville Predators
Rinne started and played in 66 games last season, his most since the 2011-12 campaign. Whether it was fatigue or the net result of the variety of injuries suffered in the past few seasons, it wasn't the dominant Rinne that kept the Predators relevant in all the years they lacked offense.
Rinne's .908 save percentage was his lowest ever in a full season. His 2.48 goals-against average was his highest since 2009-10. His .920 save percentage at 5v5 ranked 27th out of 36 goalies to play at least 1,500 minutes. He was fifth in the league in 2014-15 at .936.
As a whole, the Predators ranked fourth in 5v5 Corsi For Percentage, and they should rank among the league leaders once again, with the swap of D Shea Weber for D P.K. Subban representing their lone big move this offseason.
With one of the most dangerous offenses in the league, the Predators will provide their goaltenders plenty of goal support, potentially allowing Rinne to return to the 40-win threshold for the third time in his career. As a team they ranked fourth in 5v5 CF% last season, and figure again to limit the amount of high-quality scoring chances Rinne faces.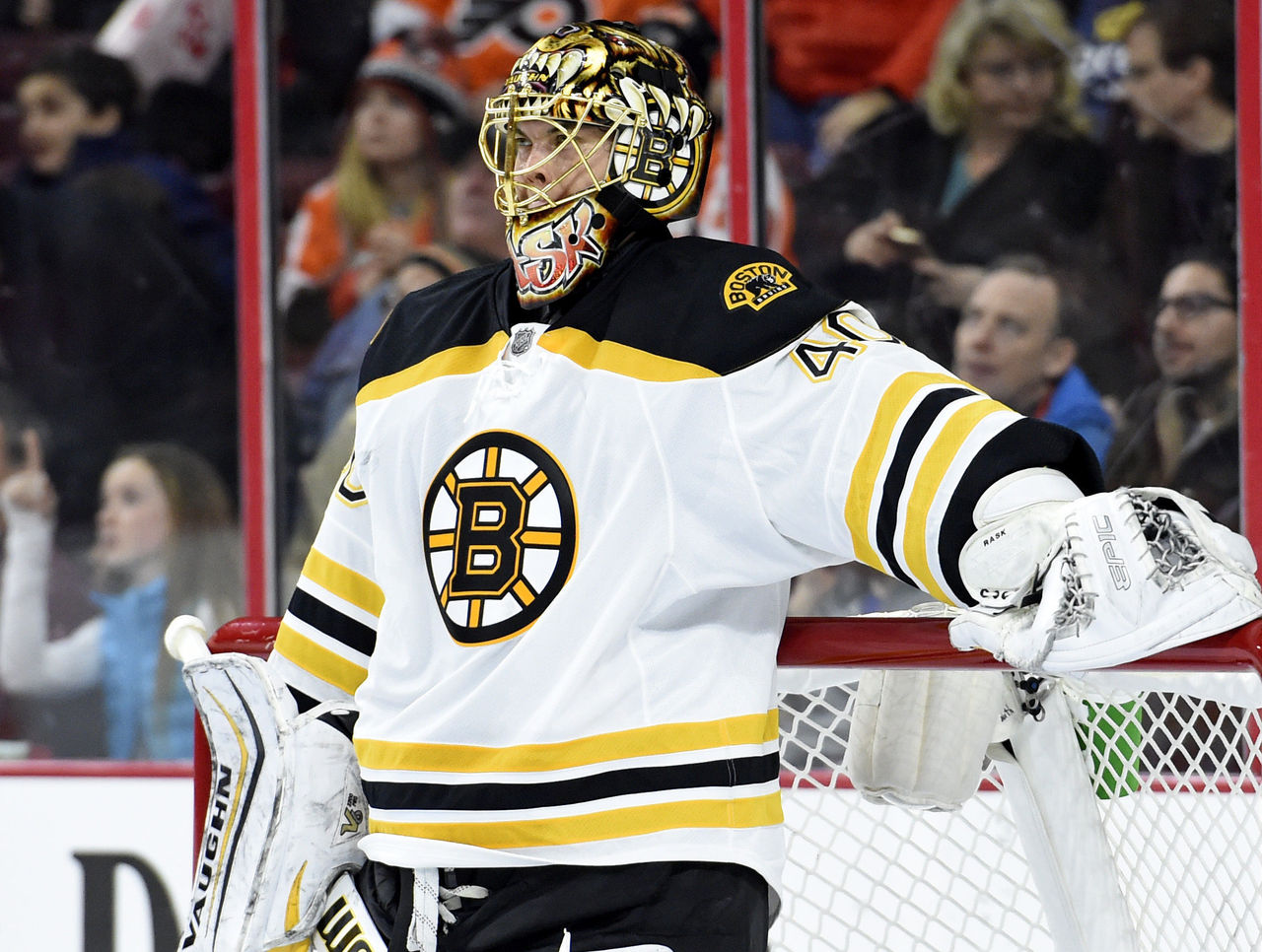 Tuukka Rask, Boston Bruins
Rask struggled mightily in 2015-16, with a .915 SV% and 2.56 GAA both representing the worst marks since he became the Bruins' full-time starter. He went 31-22-8 in 62 starts, and he still had four shutouts.
A big problem for Rask was the Bruins' maligned team defense. Boston ranked in the bottom half of the league in CF%, after sitting among the league leaders in previous years. Rask ranked 15th in 5v5 Corsi save percentage among goalies to play at least 1,500 minutes, while facing more shots than all but two other goalies.
The Bruins defense doesn't figure to be much improved this season, but a high shot total should allow Rask to at least post a quality save percentage.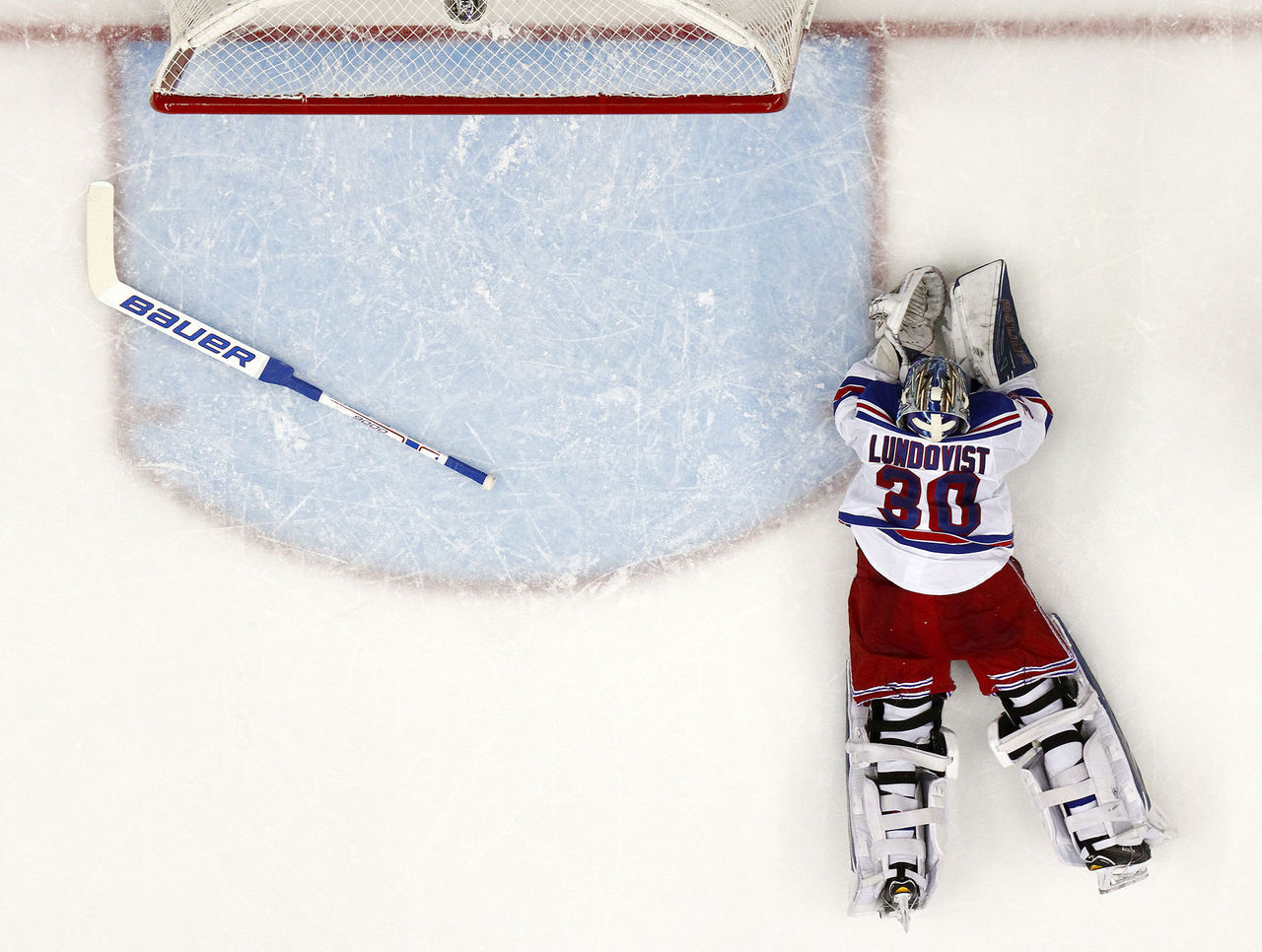 Henrik Lundqvist, New York Rangers
Among Lundqvist's problems in 2015-16: a Corsi save percentage of just .921 when the Rangers were short a man. At 5v5 he ranked third among goalies to play 1,500 minutes, posting a CSv% of .967. While he ranked sixth in time on ice among goaltenders, he faced more shots than any other goalie.
His 64 starts were his most since 2011-12 and an increase of 18 from 2014-15. The Rangers received good backup goaltending from Antti Raanta, but Lundqvist appears to have been overworked.
If he slips into the fourth or fifth rounds in this year's fantasy drafts, he'll be a tremendous bargain, as he has the upside to finish as the top goalie.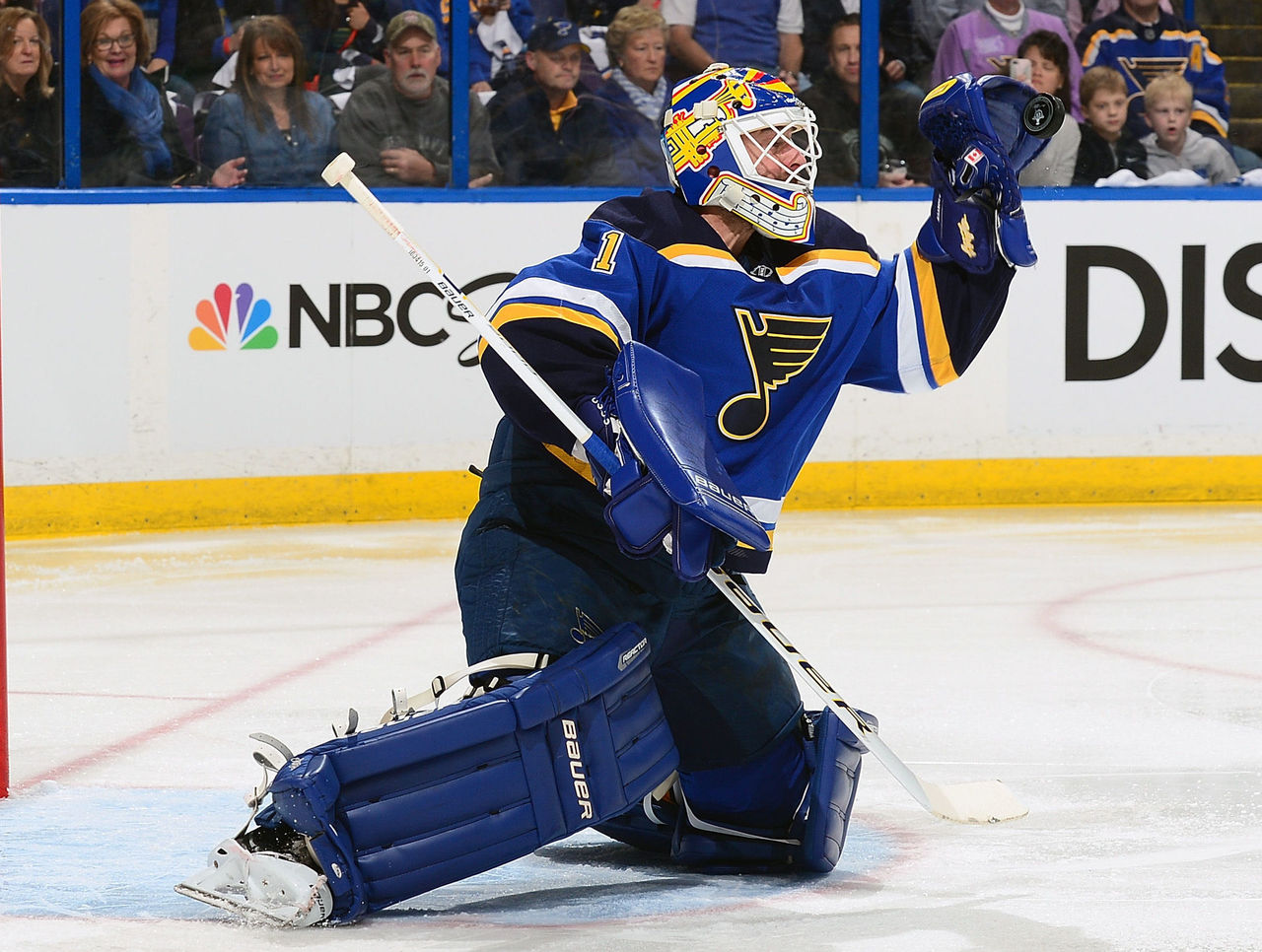 Brian Elliott, Calgary Flames
Much of Elliott's impending regression is due to his move from the Blues to the Flames. St. Louis ranked seventh in 5v5 CF% last season, while Calgary ranked 22nd in that category and fourth in Corsi Attempts against. The Blues led the league in team save percentage with the Flames ranking last.
A strong case could be made for Elliott being far superior in talent to Jonas Hiller, Karri Ramo and Joni Ortio, but he'll be faced with much better scoring chances than he saw in St. Louis. He'll receive a much bigger workload, but his win total may not change drastically, and his ratios will take a big hit.
Thomas Greiss, New York Islanders
With Islanders starter Jaroslav Halak injured for a long stretch of last season, Greiss made a career-high 38 starts. The extra work led to a breakout season, in which he posted a .925 save percentage and a 2.36 GAA. Greiss will be a free agent at season's end, while the Islanders have Halak signed for next season at $4.5 million. The workload should shift back in Halak's favor.
Greiss ranked fifth in the league in 5v5 CSv%, among goalies with 1,500 minutes. Since his debut with the San Jose Sharks in 2007-08, he has posted a rate of 96.21 percent. His number from last season alone was 96.50 percent. Less work and some regression in his play could lead to a disappointing season for anyone drafting Greiss.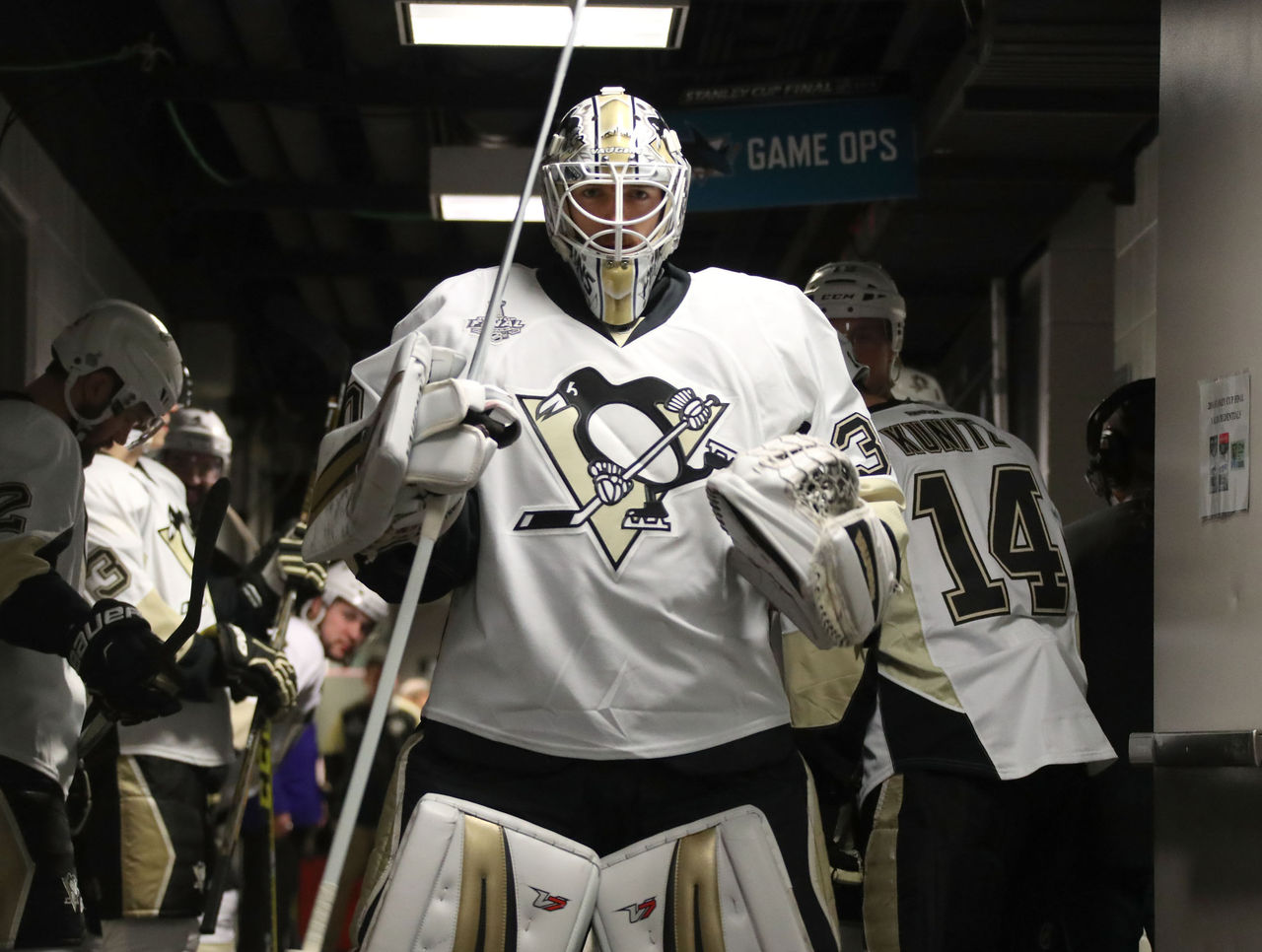 Matt Murray, Pittsburgh Penguins
Indisputably one of the top stories from last season, Murray could take a sizable step back in 2016-17, at least in fantasy value. He posted a .930 SV% and 2.00 GAA in 13 regular-season starts, before a playoff run included a .923 SV% and 2.08 GAA.
Despite his success, the Penguins were unable or unwilling to move G Marc-Andre Fleury and the four seasons at $5.75 million left on his contract. At best, Murray is looking at a 50/50 timeshare this season, limiting any upside.
Fantasy owners must keep in mind Fleury's excellent career numbers in the regular season which haven't warranted a switch in net the way his playoff numbers have in recent years.
Comments
✕
2016-17 Fantasy Goalie Primer: Unrepeatable seasons
  Got something to say? Leave a comment below!