While most of the heavy lifting was done during the early signing period, National Signing Day has almost entirely ended the 2021 recruiting cycle.
The nation's No. 4 prospect, J.T. Tuimoloau, remains unsigned, but virtually every other top recruit has decided where to play college football.
Here are the top takeaways from the cycle.
Alabama train isn't slowing down
Nick Saban once again proved he's the GOAT both on and off the field with an incredible showing in the 2021 class. The legendary head coach delivered the top-ranked recruiting class to Alabama for the seventh time since 2007. Astonishingly, he's hauled in the top class in half the years he's been with the Crimson Tide. Alabama was relatively quiet on National Signing Day, but that's simply because it secured its class heading into the final 24 hours. The Crimson Tide landed a whopping 13 players in the top 100, with three 5-stars leading the way.
Fresh off winning the Joe Moore Award for the nation's top offensive line unit, Alabama captured perhaps the greatest recruiting class ever at that position group.
No. 1 OT - Tommy Brockermeyer
No. 2 OT - JC Latham
No. 8 OT - Terrance Ferguson
No. 3 OG - Jaeden Roberts
No. 1 OC - James Brockermeyer
There's no sign of a letup for Saint Nick and Alabama as the bench boss approaches his 70th birthday in October.
Pac-12 returning to relevance
The Pac-12 may be struggling to maintain national relevance in terms of the College Football Playoff, but Oregon and USC showed during this cycle that they can compete with the country's biggest programs when it comes to recruiting.
Oregon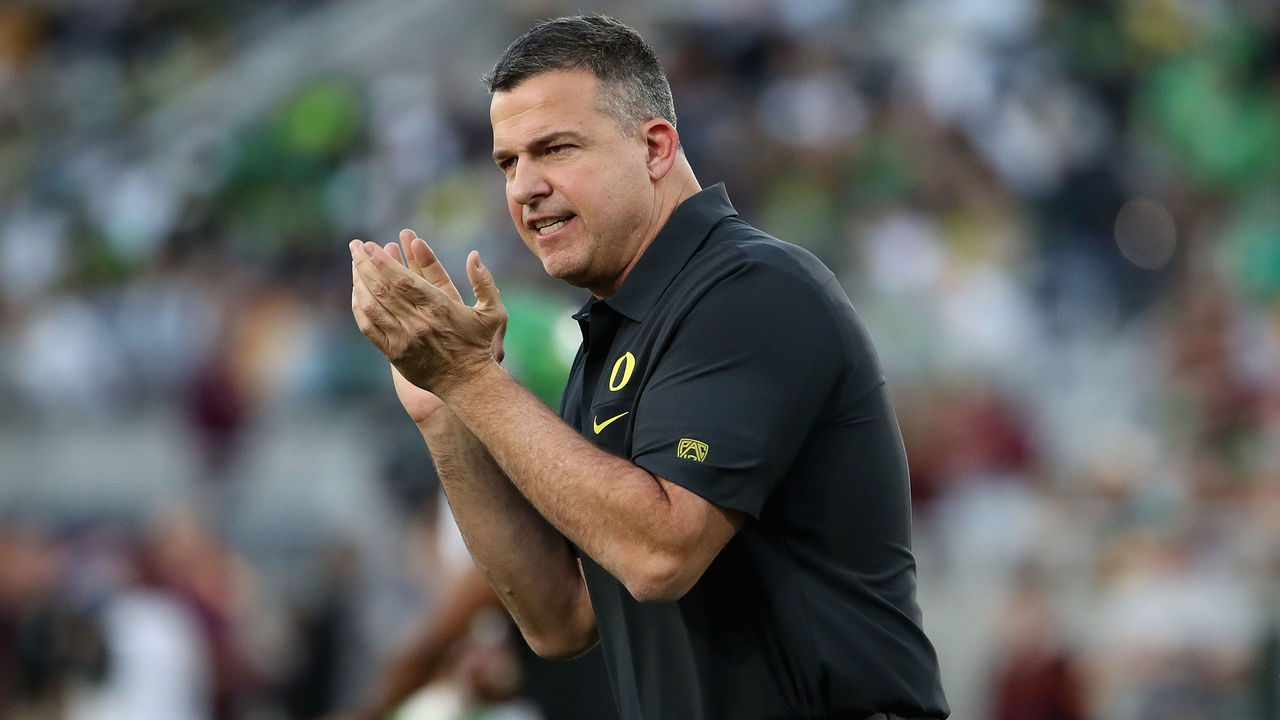 Mario Cristobal continues to impress. A year after landing a class with eight players on the ESPN 300, the veteran head coach doubled that with 16 players for 2021. The nation's second-ranked cornerback, Nebraska's Avante Dickerson, was the big addition Wednesday. Dickerson was previously committed to Minnesota but opted to head west and join the Ducks.
Dickerson's decision adds some sizzle to the defense, but the offense is the big winner from the 2021 class. Isaiah Brevard leads a pack of three top-15 receiver recruits, while prized quarterback Ty Thompson joins top offensive linemen Kingsley Suamataia and Bram Walden to strengthen that side of the ball.
USC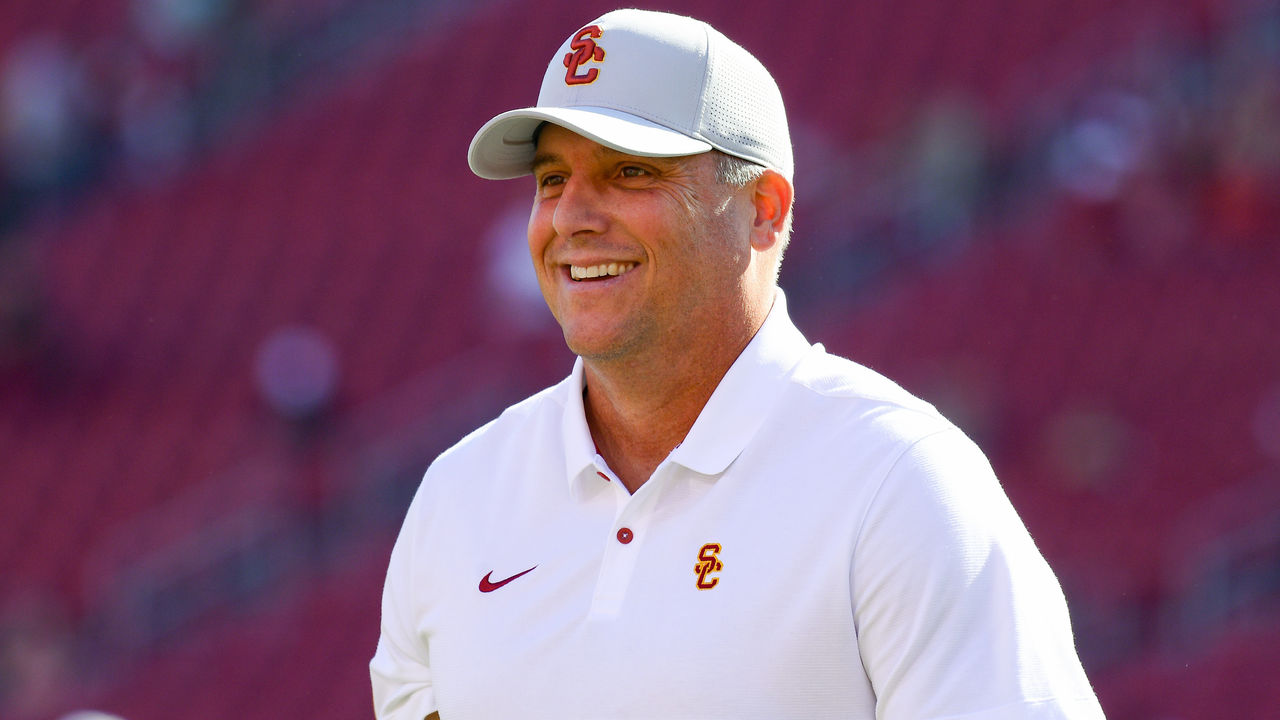 The Trojans inked not one but two top quarterback prospects in December with Jaxson Dart and Miller Moss, but it's the defensive haul that should turn heads. A year after landing just one of the state's top 25 players, Clay Helton put a fence around California by landing three of the top five players on defense alone.
Top-ranked defensive end Korey Foreman is the shiny prize, as the Centennial High School grad is listed as the third overall prospect in the country. Helton added electric outside linebacker Raesjon Davis on Wednesday and also landed sixth-ranked cornerback Ceyair Wright and the pair of Julien Simon and Anthony Beavers.
Oklahoma's offense is loaded
Lincoln Riley continues to add weapons to his explosive offense, as the Oklahoma head coach landed an abundance of playmakers in this recruiting cycle. The headliners are the nation's top-ranked dual-threat quarterback, Caleb Williams, and the best receiver in the country, Mario Williams Jr.
No. 1 QB (dual threat) - Caleb Williams
No. 1 WR - Mario Williams Jr.
No. 5 OT - Savion Byrd
No. 12 WR - Billy Bowman Jr.
No. 18 WR - Jalil Farooq
No. 21 WR - Cody Jackson
In all, the Sooners added four of the top 25 pass-catchers in the class and a high-quality anchor at offensive tackle in Savion Byrd. Overall, Oklahoma didn't crack the top 10 classes nationally, but the program did reel in the Big 12's No. 1 class and likely ensured Riley's offense will continue to blow teams off the field for years to come.
Ohio State, Clemson handle business early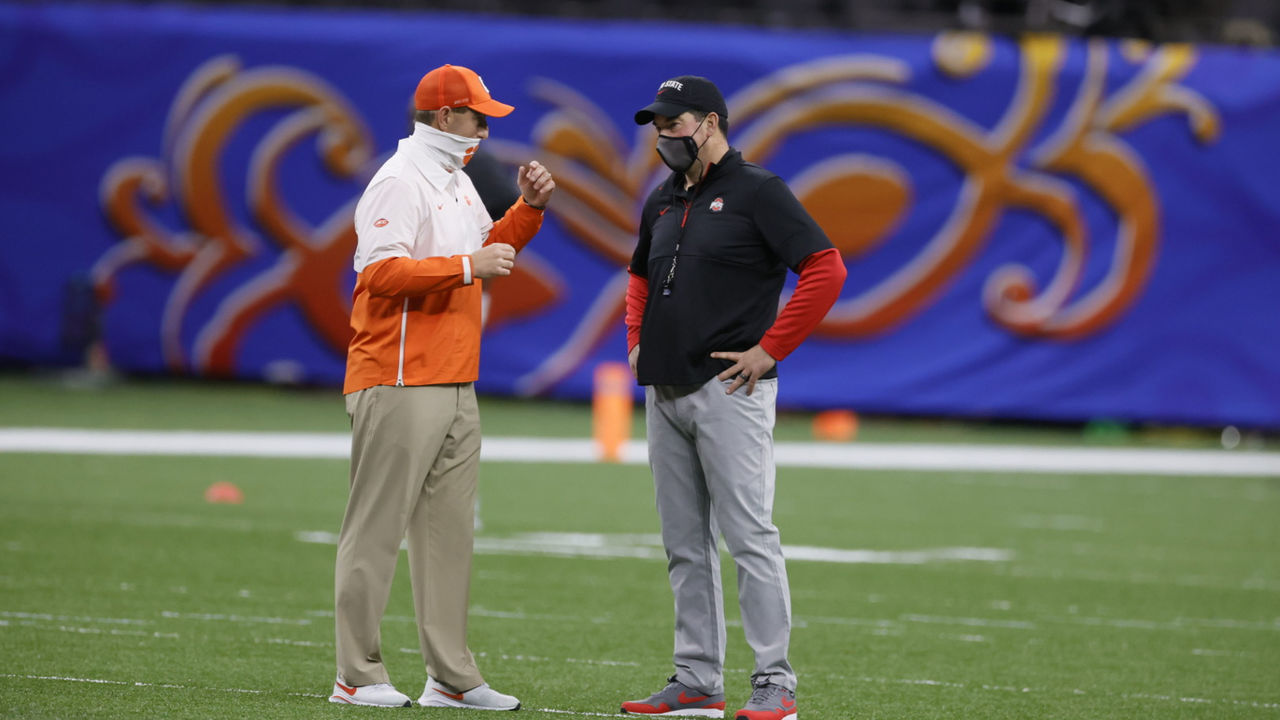 While most schools had some business to tend to Wednesday, Ryan Day and Dabo Swinney could sit back and relax knowing their classes were firmly in hand. Ohio State and Clemson locked in top recruiting hauls well in advance of National Signing Day to maintain their place among the nation's power programs for the foreseeable future.
Day landed the country's top player in defensive end Jack Sawyer and reloaded the offense with explosive running back TreVeyon Henderson, wide receivers Emeka Egbuka, Jayden Ballard, and Marvin Harrison Jr., and quarterback Kyle McCord. It's becoming clear that Urban Meyer's departure has had no effect on the talent pipeline heading to Ohio State.
Swinney's reputation as one of the nation's top recruiters continues to grow after securing a top-five class. Clemson added 18 players with at least a four-star rating, led by star linebacker Jeremiah Trotter Jr. Running back Will Shipley brings some offensive punch for the clear winners of the ACC's recruiting cycle.
Harbaugh closes strong for Michigan
Jim Harbaugh may have suffered an embarrassing loss on the field to Michigan State this season, but he scored a big win over his local rival on National Signing Day. Michigan was able to flip defensive tackle Rayshaun Benny on Wednesday, adding to its line while taking the Spartans' second-best recruit in the process.
The Wolverines now sit with 10 players signed from the ESPN 300, led by star quarterback J.J. McCarthy. It's no secret that Michigan has been plagued by struggles at that position since Harbaugh returned to Ann Arbor, and the dual-threat standout gives the team a much-needed talent injection.
It may not be the haul that their bitter rivals in Columbus brought in, but Wolverines faithful should feel optimistic after Harbaugh's strong recruiting showing.