With COVID-19 causing cancellations, rule changes, and shortened schedules, it's safe to say there's never been a college football season like the 2020 campaign.
Despite all that has happened throughout the year, a national championship game between Alabama and Ohio State was always a likely outcome.
The two powerhouse programs meet Monday in Miami for the right to be crowned champion of this wild season. Here's how they stack up against one another.
No. 1 Alabama
Record: 12-0
Head coach: Nick Saban
Conference champion: Yes
Points per game: 48.2 (No. 2 nationally)
Points allowed per game: 19.5 (No. 20 nationally)
Average margin of victory: 29.1
Offense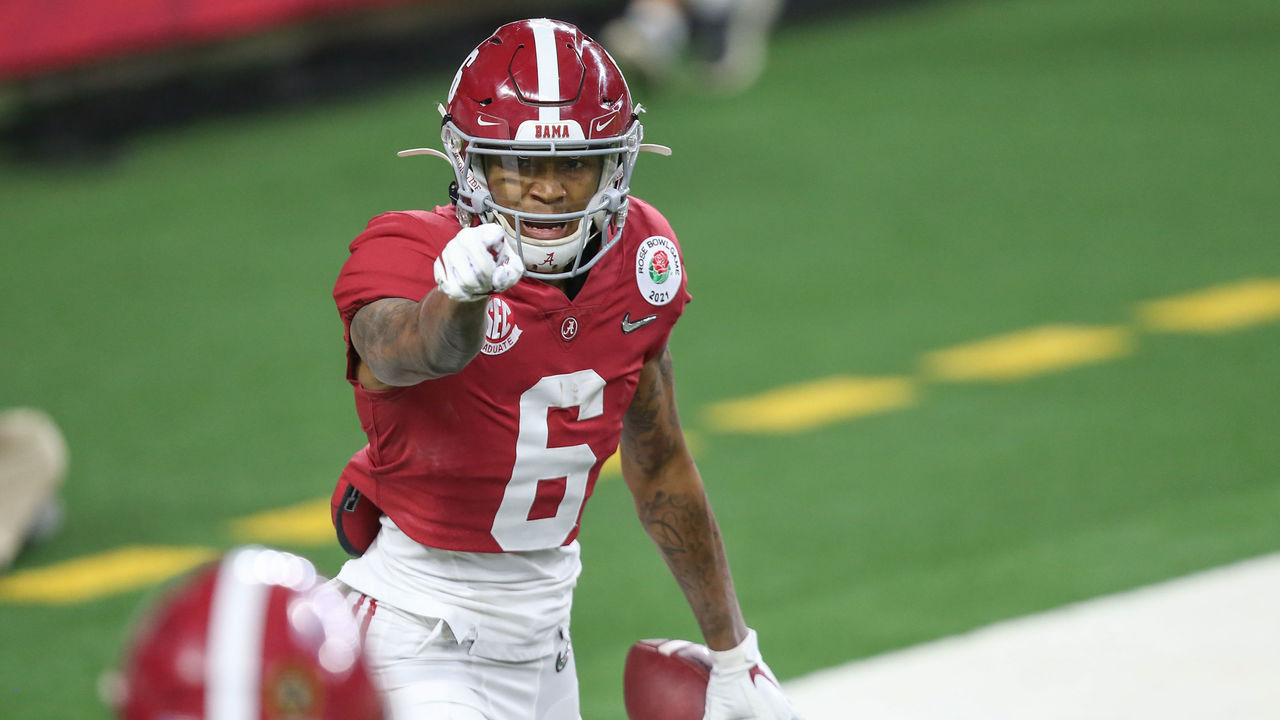 Alabama's offense is unquestionably the finest in the nation at the Power 5 level. Wide receiver DeVonta Smith, quarterback Mac Jones, running back Najee Harris, and left tackle Alex Leatherwood all won awards as the top players at their respective positions, and the offensive line was named the country's best. Teams don't stop the Crimson Tide attack; they simply try to minimize the damage.
Smith is the straw that stirs the drink, with opposing defensive coordinators building their game plans to limit his production. The Heisman Trophy winner has been unstoppable since Jaylen Waddle was sidelined with an injury in mid-October, and it now appears he'll get his receiving partner back from injury. That will give the nation's most accurate quarterback another weapon to target versus the Buckeyes, which could be bad news for an Ohio State defense that ranks 57th nationally in passer rating allowed.
Defense
Though this isn't the dominant Saban defense the college football world has grown accustomed to seeing at Alabama, it's still a formidable unit. The SEC champions had a slow start this season, but they improved over the course of the schedule. If there's one area of concern, however, it's the play of the passing defense against a quarterback of Justin Fields' caliber.
Despite the brilliance of cornerback Patrick Surtain, Alabama's secondary has struggled at times against high-level quarterbacks. Florida and Ole Miss were the top passing offenses the Crimson Tide faced this year, with Kyle Trask and Matt Corral combining to go 47-of-68 for 773 yards and five touchdowns against zero interceptions versus Alabama. Ohio State boasts the incredible receiving duo of Chris Olave and Garrett Wilson, giving Fields plenty of options in the passing attack. How the Crimson Tide operate against that trio will go a long way toward deciding this contest.
No. 3 Ohio State
Record: 7-0
Head coach: Ryan Day
Conference champion: Yes
Points per game: 43.4 (No. 5 nationally)
Points allowed per game: 21 (No. 24 nationally)
Average margin of victory: 21.4
Offense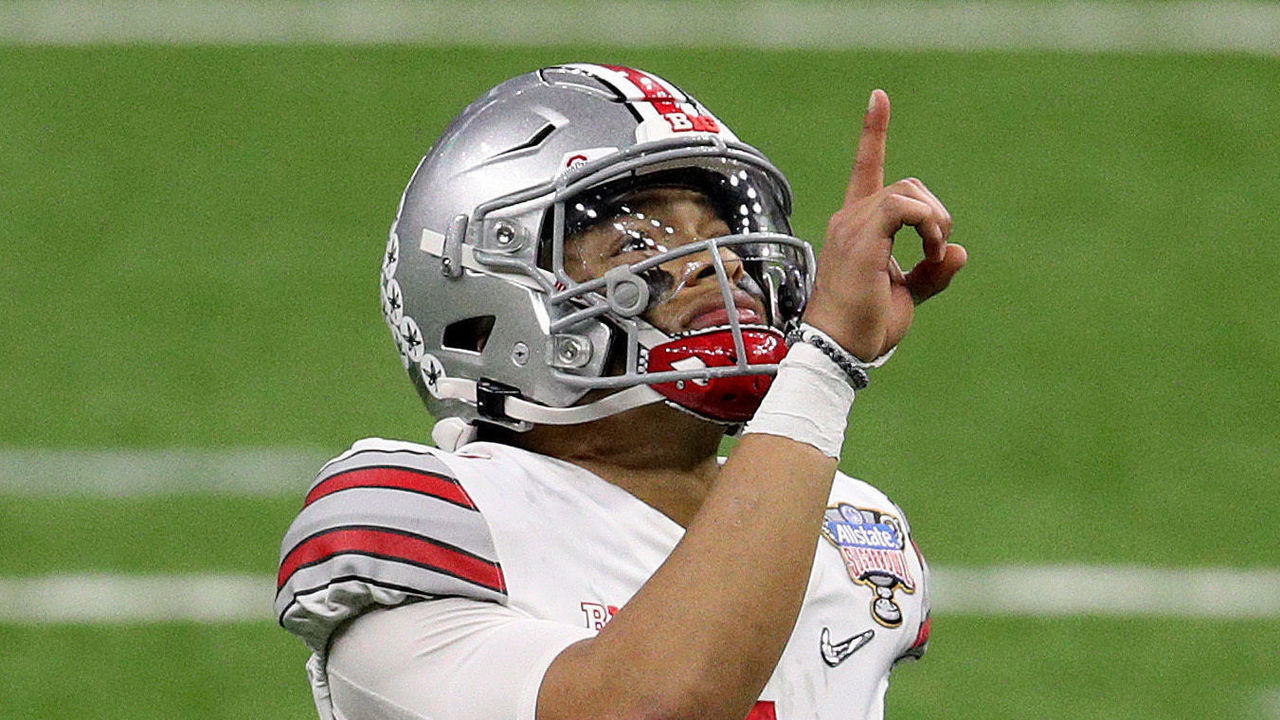 It's tough to find an offense in the country that stands a chance against mighty Alabama, but Ohio State is about as close as a program can get. Fields is unquestionably the best quarterback the Crimson Tide will face this year, and if he performs at the level he did against Clemson, it won't be a shock to see the Buckeyes emerge with a victory.
Fields is exactly the type of dual-threat quarterback that can challenge a Saban defense. He picked apart the Tigers' defense in the Sugar Bowl, throwing for 385 yards and six touchdowns. The Alabama back end might have more talent than Clemson's, but Olave and Wilson present challenges to anybody matching up outside with them.
Ohio State also happens to have the hottest running back in college football on its roster. Trey Sermon has been a man possessed over his last three games, averaging an absurd 212 yards per contest on the ground while scoring four touchdowns. His late emergence has been very similar to that of Ezekiel Elliott in Ohio State's last run to the national championship. If Sermon puts up 212 yards versus the stout Alabama rush defense, there's a good chance the result will be the same as it was in 2015.
Defense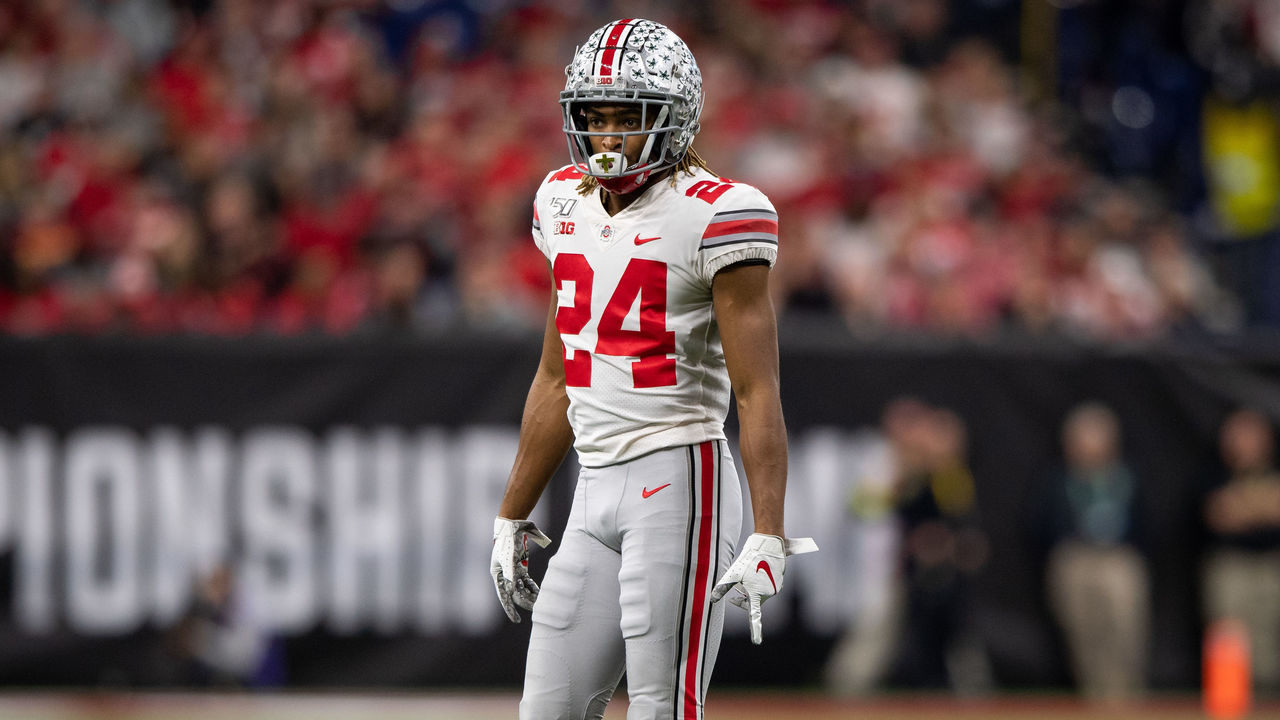 For the first time in a long time, Ohio State lacks a top-end pass-rusher bound for the top of the NFL draft. Players like Joey Bosa, Nick Bosa, and Chase Young gave the Buckeyes several game-breaking defensive ends over the last seven years, but the unit lacked such a player in 2020. Still, this a very strong unit that can wreak havoc on opposing offenses.
Trevor Lawrence threw for 400 yards in the Sugar Bowl, but Ohio State's defense managed to avoid the big play and get off the field when necessary. The Buckeyes also held Clemson to just 5-of-14 on third and fourth down in the Sugar Bowl. Doing the same against Jones and Alabama will be the biggest challenge they've faced all season.
While there are questions around the passing defense, the Buckeyes' front seven has been outstanding against the rush. Ohio State has yet to allow a 100-yard rusher all season and is coming off a game in which it held Clemson star Travis Etienne to just 32 yards on the ground. Harris and the Tide's incredible offensive line make for a formidable matchup, but the Buckeyes should be able to hold their own in that area of the game.