With four of the Power 5 conferences having started the schedule, the picture of potential names for the Heisman trophy is becoming clear.
Here are the top five candidates as we approach the end of October:
5. Kyle Trask, QB, Florida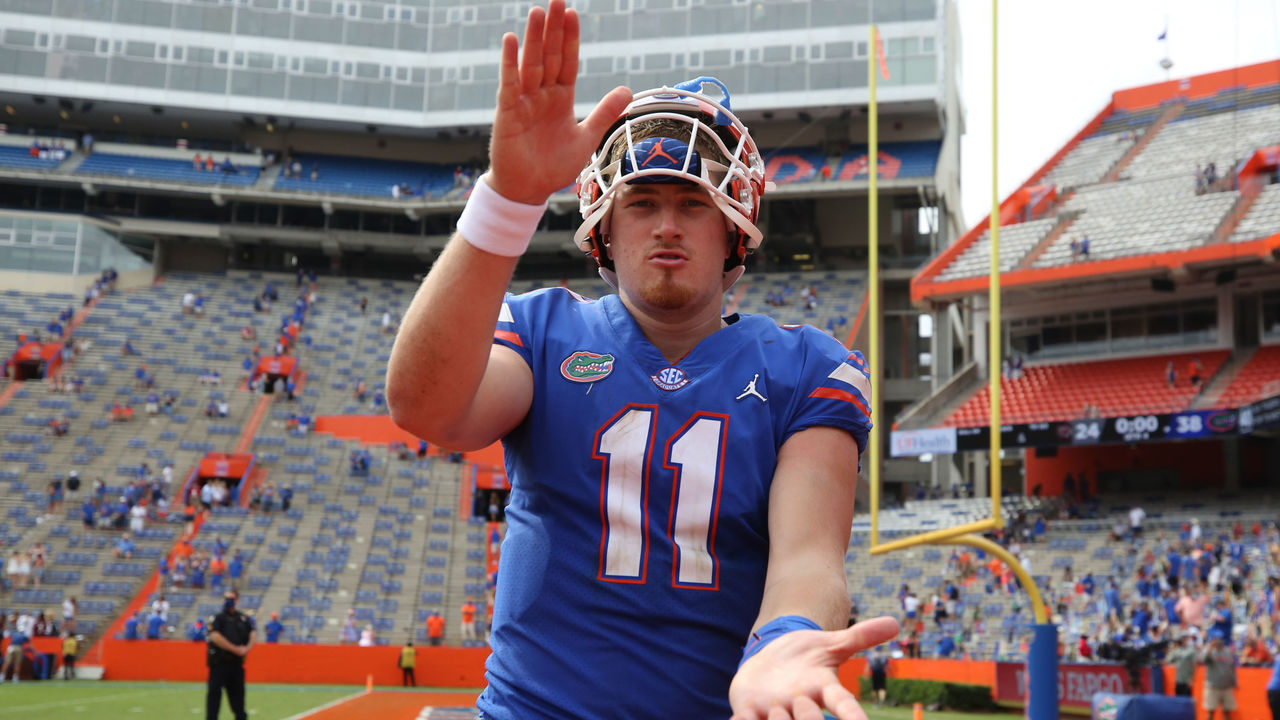 • 71.8% completion, 996 yards passing, 14 TD, 1 INT
The last time a Florida quarterback had Heisman consideration was during Tim Tebow's illustrious career, but Kyle Trask absolutely belongs in the conversation thanks to his red-hot start to the 2020 campaign. Trask has only played three games and attempted 103 passes due to the Gators' COVID-19 outbreak. Despite that lack of action, the senior has somehow thrown 14 touchdowns. That's just five behind leader Dillon Gabriel of UCF, who has thrown 228 passes this year. Trask's favorite target in the end zone is prolific tight end Kyle Pitts, who has a whopping seven touchdowns despite catching just 17 balls. This place belongs to Trask right now, but it could become Pitts' spot if his production continues. Regardless, it's probably a safe bet that someone from Florida named Kyle is in consideration for an invite to New York at the end of the season.
4. Zach Wilson, QB, BYU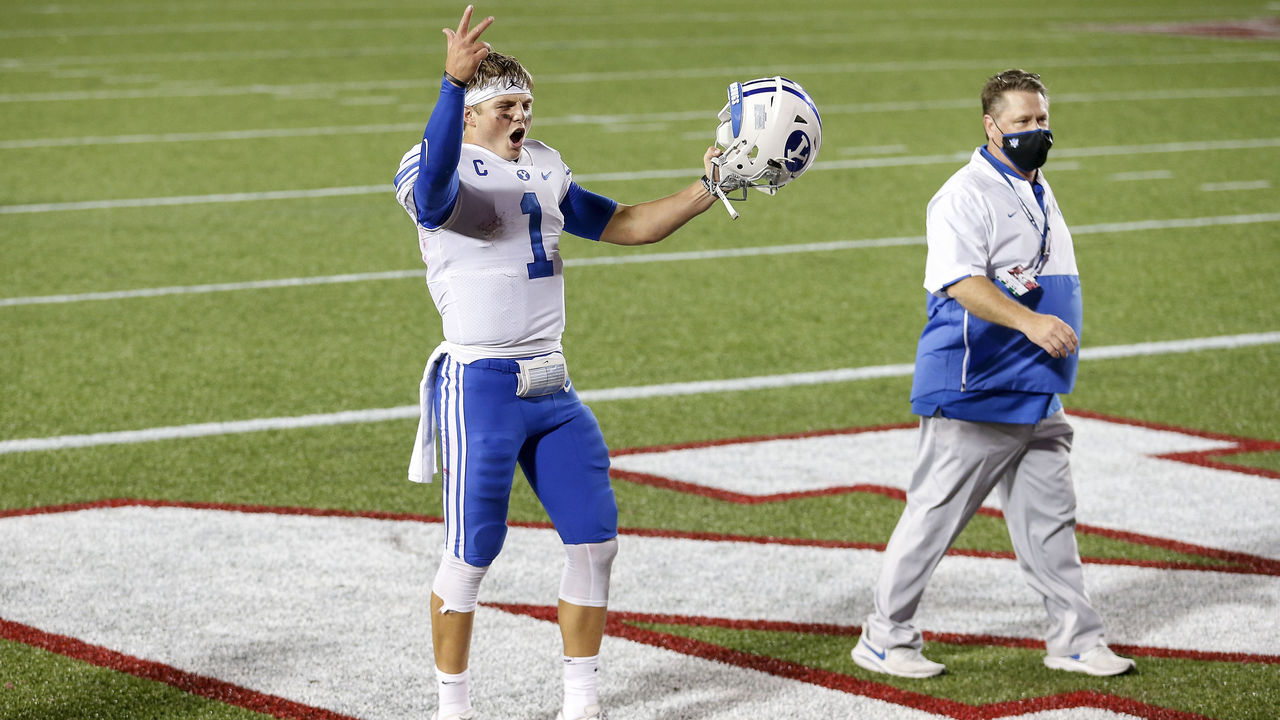 • 78.3% completion, 1,928 yards passing, 16 TD, 1 INT
Zach Wilson may not have the national acclaim of the other names on this list, but the BYU quarterback has thrust himself into the conversation after some outrageous production. Wilson's completing almost 80% of his passes on the season, despite being among the leaders in the country at 12 yards per attempt.
Wilson has also added six rushing touchdowns to his stat line to lead BYU to a perfect 6-0 record. There's precedent for a Cougars quarterback to win the Heisman with Ty Detmer doing it in 1990, but this year is a bit different in Provo. Due to the COVID-19 pandemic, BYU lost six Power 5 games from its original schedule. The lack of top competition may keep Wilson from being invited to New York.
3. Najee Harris, RB, Alabama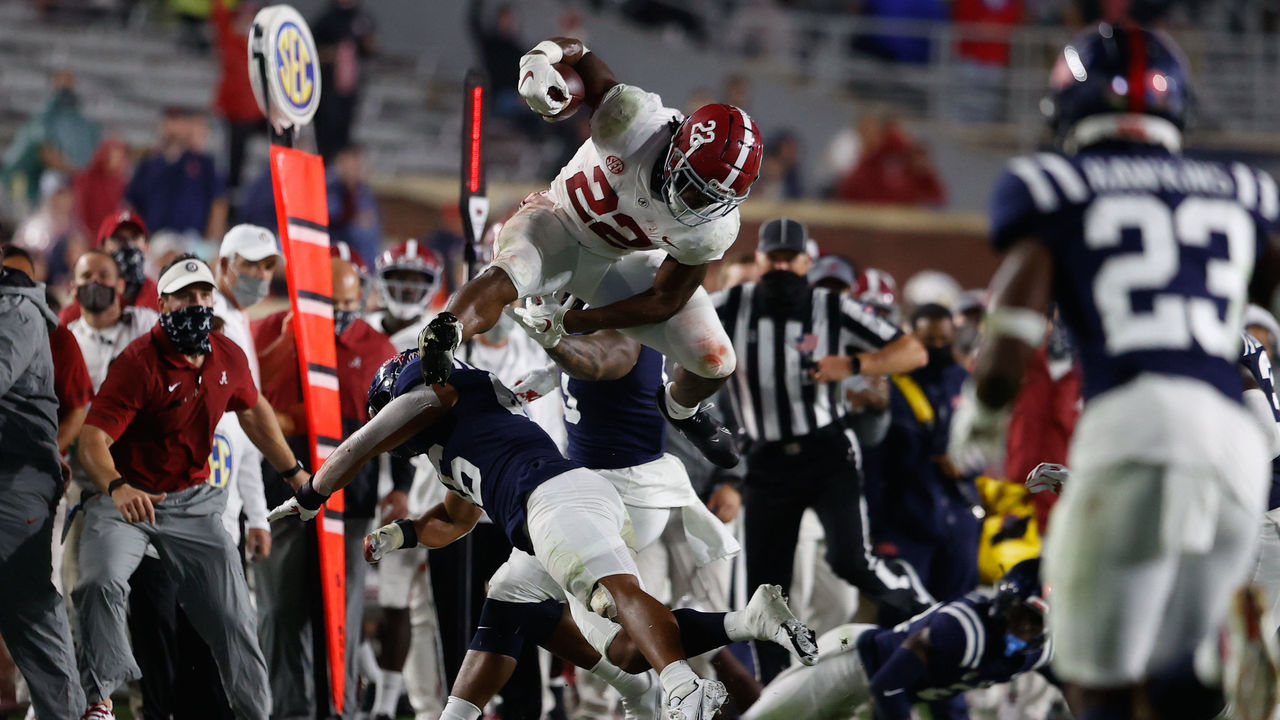 • 595 yards rushing, 5.8 yards per carry, 14 TD
Outside of Reggie Bush's vacated Heisman in 2005, Mark Ingram and Derrick Henry are the only non-quarterbacks to claim the trophy since 2000. Najee Harris is off to a start that could see him become the latest Alabama running back to break the QB trend. The standout senior has found the end zone a whopping 14 times through five games, compiling 595 rushing yards in the process. Harris has taken advantage and run wild over the competition with teams gearing up to slow down the Crimson Tide's incredible passing attack. His next three games are against top-40 run defenses in Mississippi State, LSU, and Kentucky - a stretch that likely goes a long way in deciding his Heisman chances.
2. Mac Jones, QB, Alabama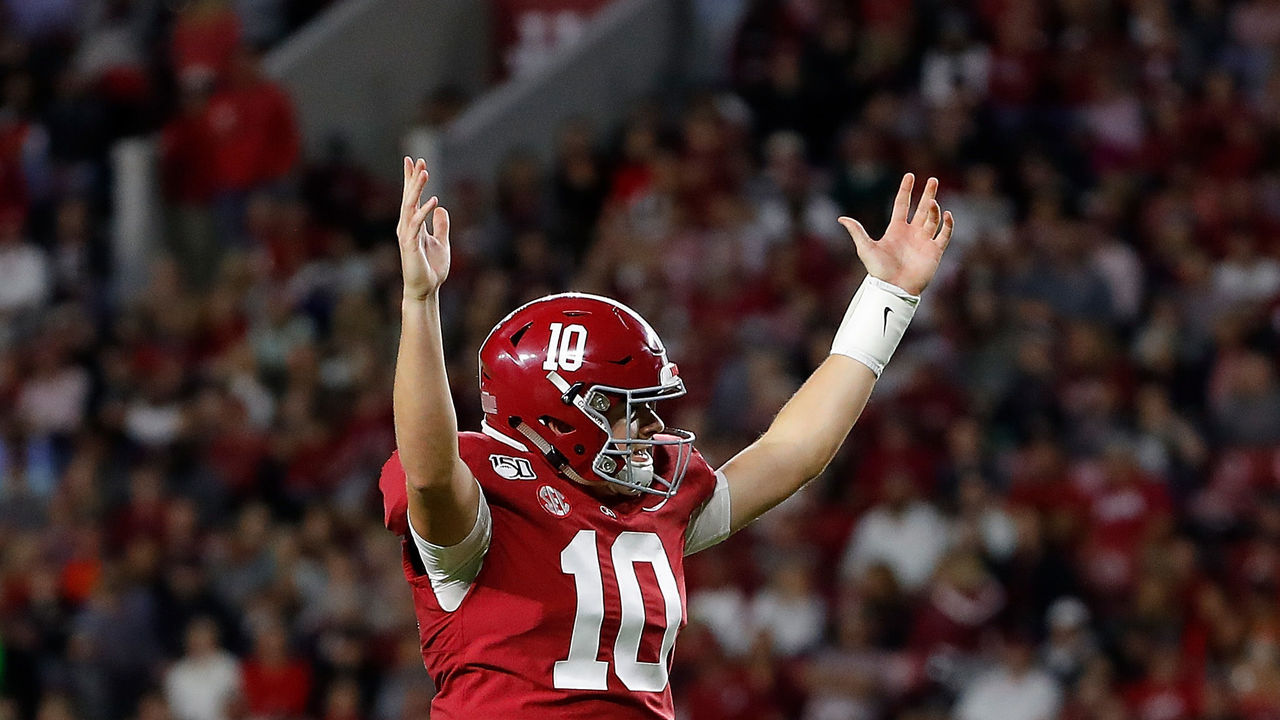 • 78.5% completion, 1,905 yards passing, 12 TDs, 2 INT
Most people expected a significant drop at the quarterback position with Tua Tagovailoa going to the NFL, but Mac Jones hasn't missed a beat since taking over as Alabama's starter. The Crimson Tide offense has once again been one of the most explosive in the country, with Jones connecting on an absurd 78.8% of his passes for an incredible average of 16.5 yards per completion.
Losing Jaylen Waddle for the season hurts, but Jones showed Saturday versus Tennessee that he could keep moving the offense by relying on DeVonta Smith and John Metchie. The biggest obstacle for Jones and the Heisman might share the same locker room as him, with Harris poaching a large number of touchdowns.
1. Trevor Lawrence, QB, Clemson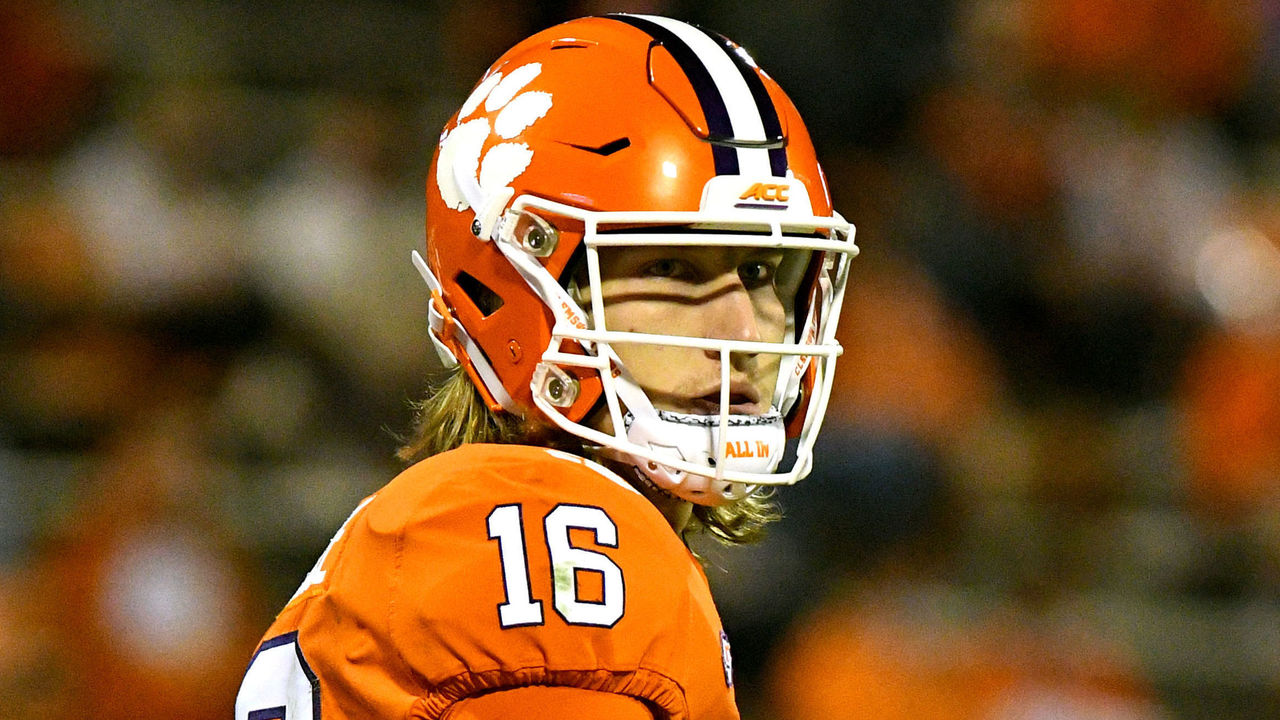 • 70.7% completion, 1,833 yards passing, 17 TD, 2 INT
To nobody's surprise, the Heisman conversation will again see Trevor Lawrence featured heavily. The Clemson quarterback entered the season widely projected as the 2021 NFL Draft's top pick, and he's only strengthened that spot through six games. The Tigers' star ranks second nationally in passing touchdowns and fifth in yardage while throwing only two interceptions. He also has Clemson rolling toward the College Football Playoff again as they enter the toughest part of its schedule. Heisman voters will certainly have the Nov. 7 contest against No. 4 Notre Dame marked on the calendar to see how Lawrence handles the dominant Fighting Irish defense.
*Ohio State's Justin Fields doesn't appear in the rankings since the Big Ten has only played one game. Expect that to change soon if he keeps putting up the production we saw in Saturday's opener.