Welcome to major college football during the COVID-19 pandemic, which will mirror the rest of the United States during the COVID-19 pandemic: a patchwork collection of operations with no central authority to set standards or to provide a coherent message, while the vulnerable bear most of the risk and no one can agree on anything.
The Big Ten and Pac-12 will not play fall sports, including football. But the Big 12 will, while the ACC and SEC have yet to make a formal decision. Give the NCAA credit for living down to the expectations many of its most ferocious critics have long harbored about the way it operates.
The NCAA exists to provide institutional cover for the nebulous concept of amateurism. This is often sold as protection for the sanctity of educational and athletic opportunity, but it's really a way for coaches and administrators to pay themselves gobs of money on the backs of those who serve as their unpaid labor force. Not even a worldwide public health threat that continues to gallop across the U.S. could get the NCAA to shrink from its duties, as Mark Emmert, its president, showed this week.
This abstention from providing any direction reflects the way the country at large has managed this particular pandemic, albeit with a noticeable difference. The United States used to be a global leader in confronting infectious diseases. As James Fallows wrote earlier this summer for The Atlantic, the post-9/11 world has faced down burgeoning threats from SARS, swine flu, MERS, Zika, and Ebola. Presidents George W. Bush and Barack Obama and their administrations responded by developing detailed plans to prevent any outbreaks from becoming worldwide calamities, along with contingencies for any potential future threats. Both of those plans are freely available online.
But the current president, Donald Trump, ignored this information to his everlasting ignominy, preferring instead to fall back on wishful thinking and the political theater of a ham-fisted travel ban that was too little, too late. Trump then left the 50 states to compete for resources and manage themselves. The results have been disastrous. It's true that governors like New York's Andrew Cuomo made ruinous decisions with dire consequences, but the die had been cast.
The Trump administration's continued mixed messaging about basic safety protocols like mask-wearing has only compounded the problem. The rest of us are left to live with the public health and economic consequences, which have been especially devastating for so-called essential employees who have toiled with few workplace protections, to say nothing of the millions without jobs, whose ability to pay for health care had been yoked to their job status.
Similarly, the NCAA put together a pair of documents regarding the "Resocialization of College Sport," but these contained merely considerations for each school. There were no uniform protocols for enforcement beyond a recommendation to create "an athletics COVID-19 action team" that includes a "compliance office representative." How that compliance is to be maintained is left to the imagination. There was zero input from the athletes who stand to be most at risk.
"Athletes at different schools in different conferences receiving different levels of protection and care is far from ideal," Patrick Hruby wrote earlier this summer in a detailed report about the NCAA's history of failing to protect athletes. "And once the season starts, it threatens to undo the safety efforts of programs that have managed to shield their athletes from the virus."
The NFL has abetted this, of course. The league's rule prohibiting players who aren't three years removed from high school is a backhanded way of having college football serve as a free minor league, training ground, and marketing machine for future stars. The NFL has a sordid history on matters of player safety, but it's at least honest about its professional status. As a result, its players are also unionized, and they were able to bargain for a slew of uniform safety protections before they were asked to report back for work. There is still a great deal of uncertainty, and the virus will have the ultimate say, but it's still much better than the NCAA's scattershot approach.
The NCAA's medical director, Brian Hainline, told The Athletic's Nicole Auerbach that the NCAA basically can't set any pandemic procedures because of the disparities between different schools' budgets and priorities. But as Hruby has noted, none of this has stopped the NCAA from creating a vast compliance apparatus to monitor whether a women's golf player received an impermissible benefit for having washed her car with a campus garden hose. The NCAA's handling of concussions has likewise been notoriously hands-off. Shielding itself from liability is another guiding principle for the NCAA.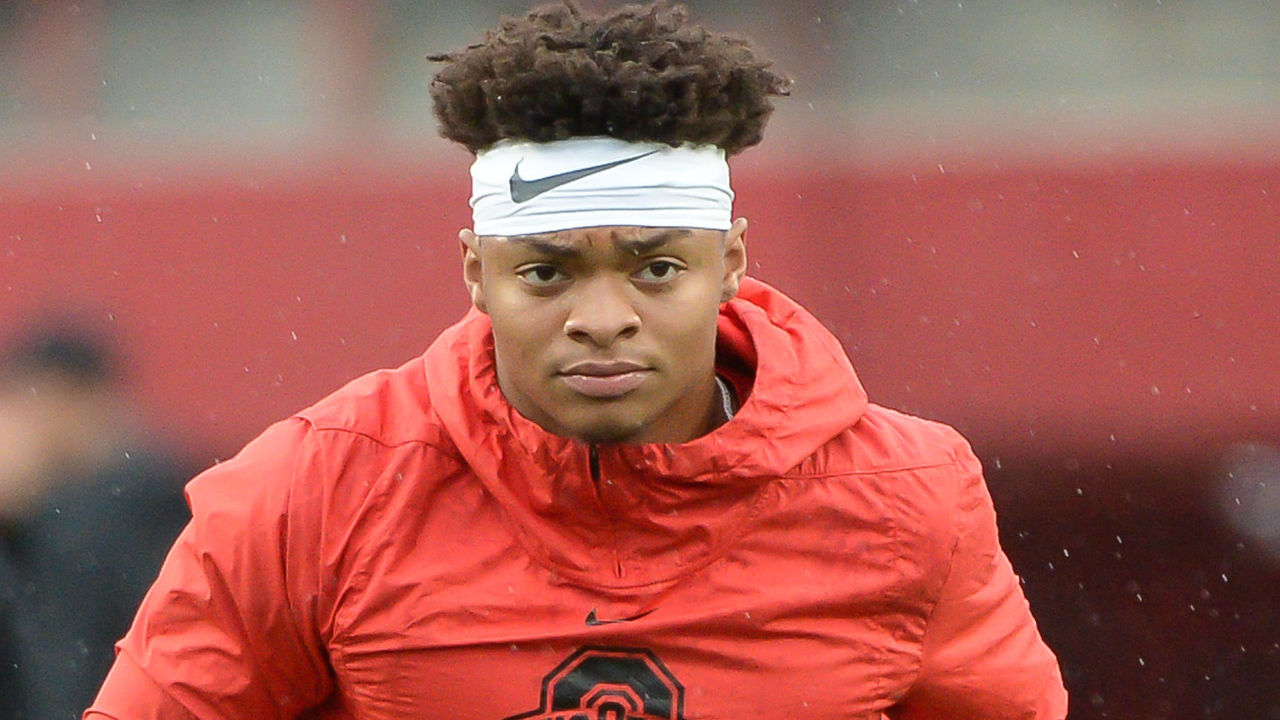 Then, this week, stars like Clemson's Trevor Lawrence and Ohio State's Justin Fields organized an effort under the hashtag #WeWantToPlay that niftily included a call for the formation of a "players' association." This shift toward including demands under the rubric of wanting to play changed the narrative - and may have instilled some fear in college administrators.
"I truly believe that nothing scares the establishment more than athletes organizing because it destroys any thread of an argument that amateurism or the collegiate model exists," David Ridpath, a sports management professor at Ohio University, told me. "In the end, any strategy will likely backfire as I think the athletes' rights movement will only grow."
But coaches around the country quickly set about co-opting the players' message, framing it instead as a crying shame that players' interests were not a primary consideration, as if that were in any way a priority in the paternalistic world of college football. The players were again mere props for upholding their status quo. Their demands? Well …
Swinney didn't know it, but with those words, he succinctly summed up the NCAA - and modern America.
Dom Cosentino is a senior features writer at theScore.