Michigan State became the 22nd FBS program to make a coaching change this offseason when Mark Dantonio announced his retirement on Tuesday. That means 16.9% of the college football programs competing at the top level will have new faces commanding the sidelines next fall.
It might not be fair to judge them before they've coached a game, let alone recruited for a full cycle. But four years from now, in the offseason between 2023 and 2024, the country will have a good idea of which hires from this year's carousel were best.
Four years ago, 28 new coaches were hired ahead of the 2016 season. Of those, only 15 remain the head coach at the same school today.
Here's a look at the 13 Power-5 coaching changes made four years ago — ranked by how successful the hire has been and whether the coach has been able to elevate his program to greater success than his predecessors.
1. Georgia: Kirby Smart
Four-year record: 44-12 (25-7 SEC)
Mark Richt kept the bar high at Georgia, but it didn't take long for Smart to raise it. In his second season in Athens, Smart and the Bulldogs broke through, reaching the national championship game (and losing to Alabama). Georgia has won the SEC East in three consecutive years; it only won the division twice from 2004-15.
2. Iowa State: Matt Campbell
Four-year record: 26-25 (18-18 Big 12)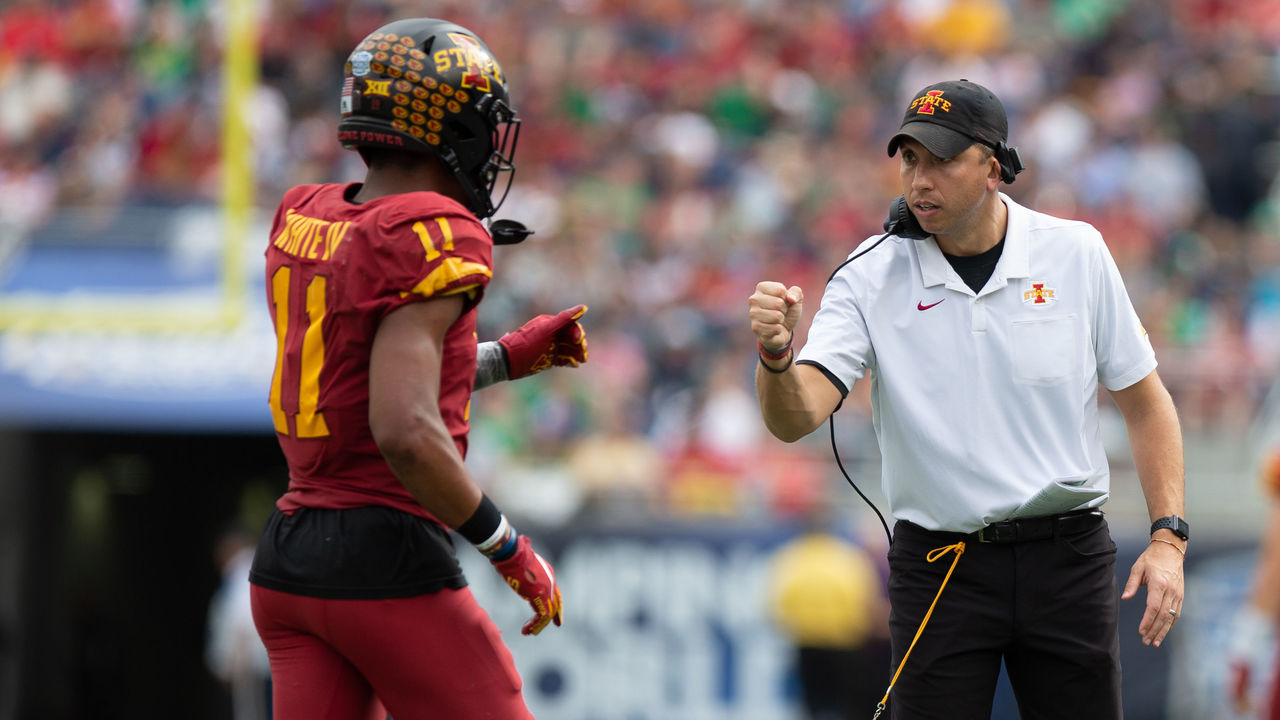 There's a reason Campbell's name seems to comes up whenever a big-time job is open. In the three seasons prior to Campbell's arrival, Iowa State went 8-28, but the former Toledo head coach has transformed the program. In 2017, the Cyclones beat Oklahoma for the first time since 1990. In 2019, Iowa State achieved its third consecutive winning season — matching its best streak of sustained success in the last 90 years.
3. Virginia: Bronco Mendenhall
Four-year record: 25-27 (14-18 ACC)
Mendenhall's record is skewed by an ugly first season (2-10), but the Cavaliers have won nine games in each of the last two seasons and were ACC Coastal division champions in 2019. It's an impressive turnaround for a program that had just one winning campaign from 2008-15. While the hire was a surprise, it felt like a good one at the time; Mendenhall averaged nine wins per season at BYU.
4. Virginia Tech: Justin Fuente
Four-year record: 33-20 (20-12 ACC)
It has been bumpy. In each of the last two seasons, there were moments where it appeared Virginia Tech's 27-year bowl streak would end. But consider: Fuente's 33 wins in four seasons are more than Frank Beamer racked up over his final four campaigns (29). The Hokies have been ranked in the AP poll at some point in every one of Fuente's seasons. He'll be challenged to succeed in 2020 without veteran defensive coordinator Bud Foster.
5. Syracuse: Dino Babers
Four-year record: 23-26 (12-20 ACC)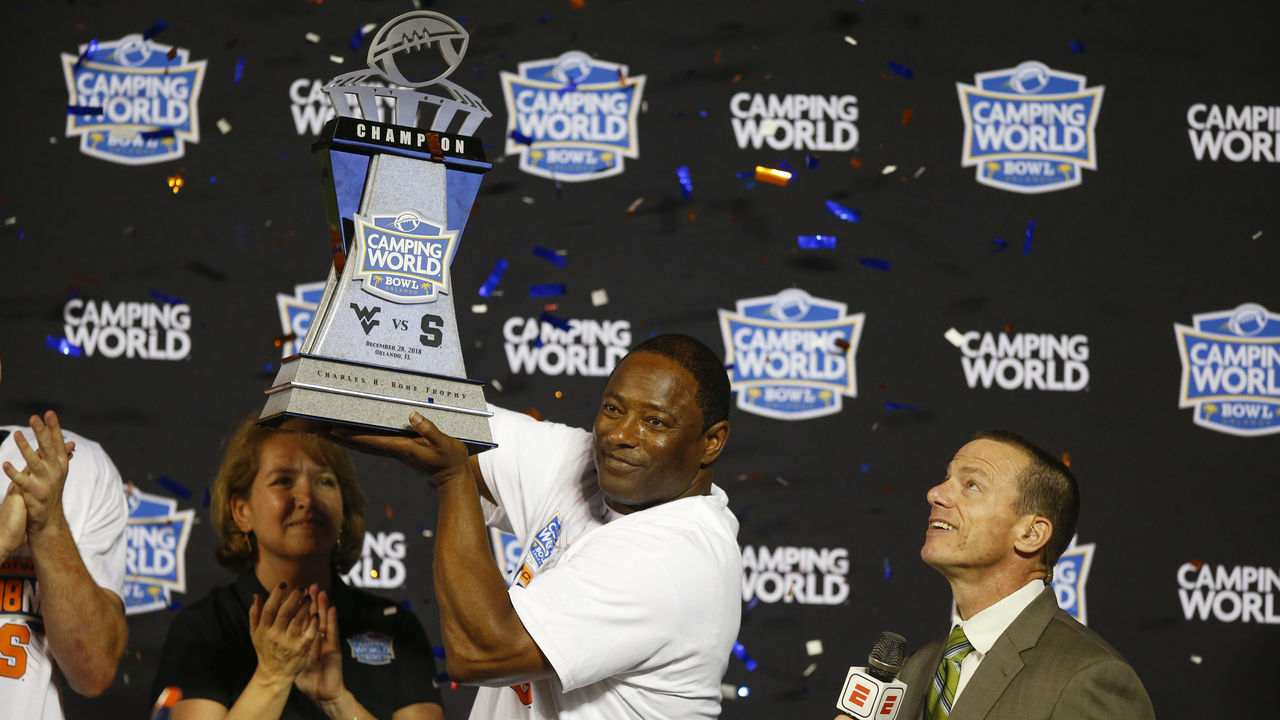 Assessing Babers' tenure at Syracuse is complex. In 2016, 2017, and 2019, the Orange went 13-23. But in 2018, Babers led SU to its first 10-win season since 2001, the ceiling of what Syracuse can accomplish. However, 2019 was a reminder of how fickle success can be. Syracuse has made only four bowl games in the last 15 campaigns.
6. USC: Clay Helton
Four-year record: 34-18 (26-10 Pac-12)
Helton's first two seasons were solid — a Rose Bowl win in 2016 and a Cotton Bowl appearance in 2017 — but the Trojans went 13-12 over the last two campaigns. That isn't the most promising trajectory heading into 2020, and USC's recruiting is concerning, but the mixed results give Helton a place in the middle of the pack here. One strike against the 47-year-old: USC failed to appear in the top 20 of an AP poll last season for the first time since 2001.
7. South Carolina: Will Muschamp
Four-year record: 26-25 (15-17 SEC)
The Gamecocks won 11 games in three consecutive years from 2011-13 under Steve Spurrier. So far, Muschamp has peaked at nine (in 2017). South Carolina did reach three consecutive bowl games until a 4-8 campaign in 2019, but it has been ranked for just one week in the last four years. The 2020 season is shaping up to be a crucial one in Columbia.
8. Illinois: Lovie Smith
Four-year record: 15-34 (8-28 Big Ten)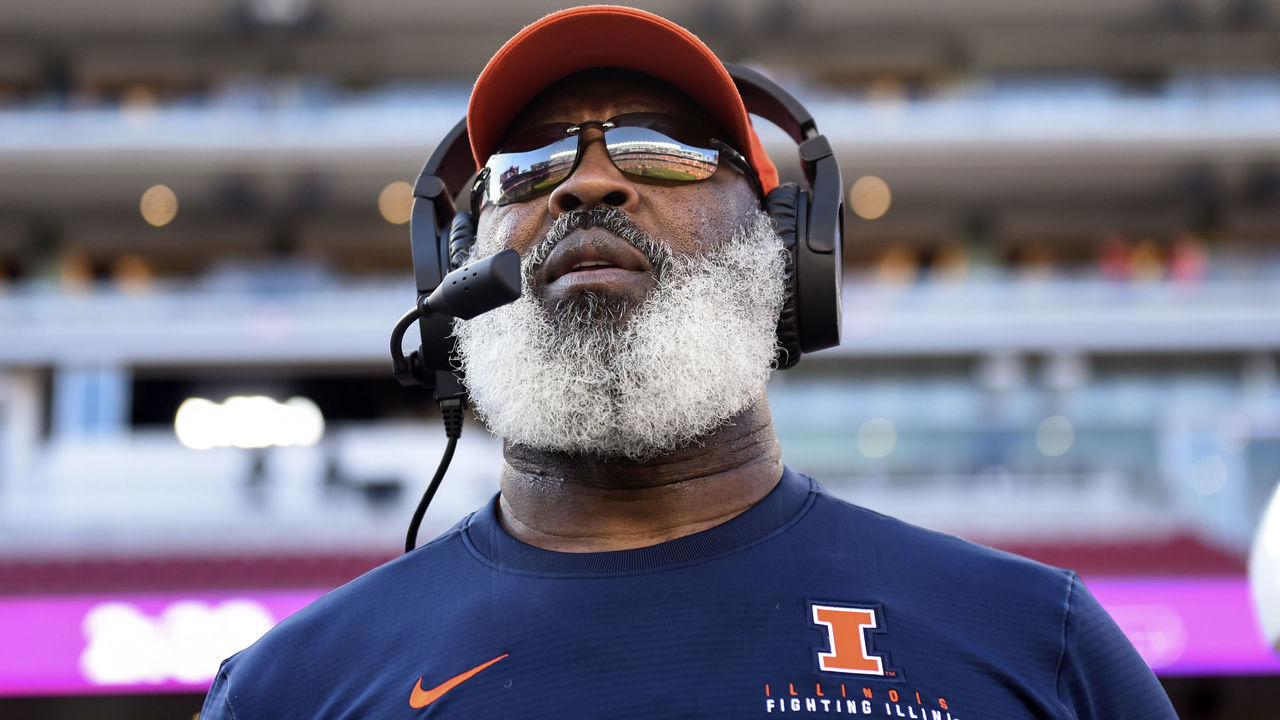 Smith's hire in 2016 was perhaps the most unorthodox one of the cycle. The good? For one, Smith has made it to a fifth season (the same can't be said for the rest of the coaches on this list). Illinois also reached a bowl game in 2019 for the first time since 2014. But the 61-year-old is still looking for his first winning season as a college coach.
9. Miami (Fla.): Mark Richt
Three-year record: 26-12 (16-8 ACC)
The high point of Richt's tenure in Miami came in November 2017, when the Hurricanes started 10-0 and were ranked No. 2 in the nation. Three consecutive losses followed — and set up a disappointing 7-6 campaign in 2018. Still, Richt won nearly as many games in three seasons as Miami had won in the previous four (30). Manny Diaz replaced Richt after he retired.
10. Missouri: Barry Odom
Four-year record: 25-25 (13-19 SEC)
Following Gary Pinkel was never going to be easy, and Odom's tenure — which ended when he was fired after the 2019 season — was up and down. The Tigers never won more than eight games in a season over the last four years, despite having a talented quarterback in Drew Lock. They also lost in their only two bowl appearances and teetered to a 6-6 record in 2019, despite being ranked in the preseason. Appalachian State head coach Eliah Drinkwitz replaced Odom this offseason, who is now Arkansas' defensive coordinator.
11. Rutgers: Chris Ash
Three-plus-year record: 8-32 (3-26 Big Ten)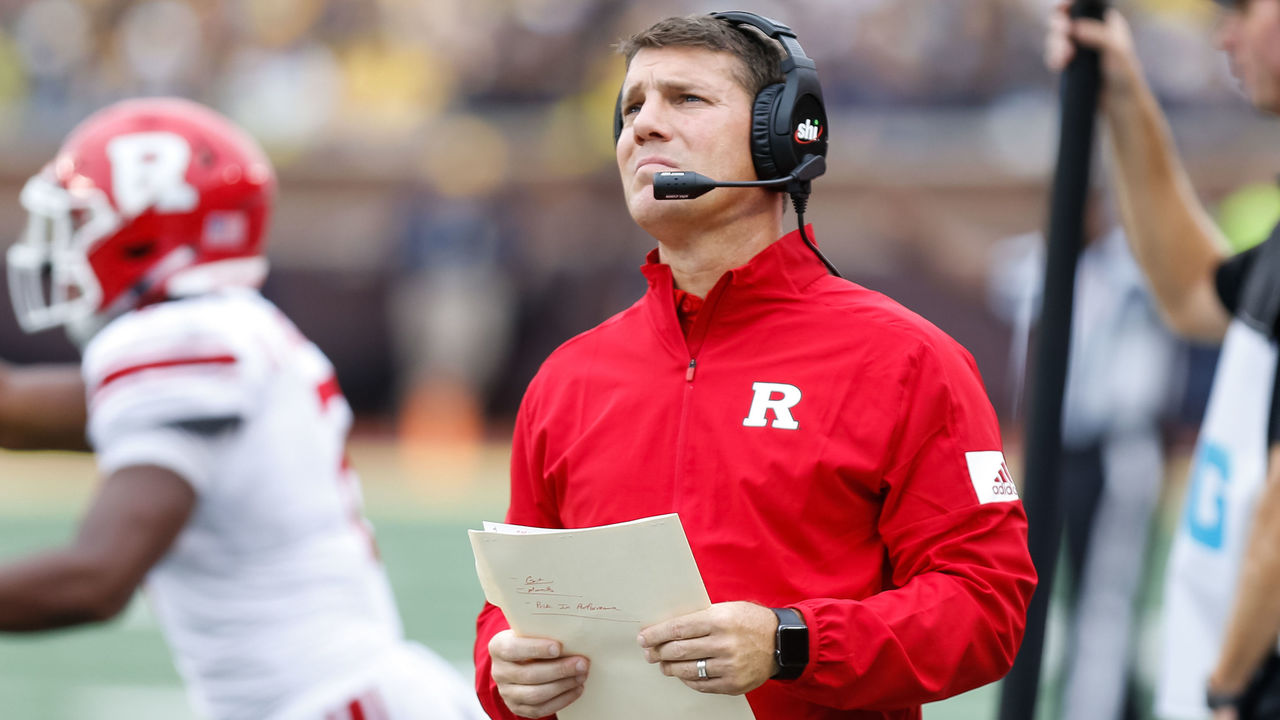 It might feel like it's been an eternity since Rutgers football was relevant, but it hasn't. The Scarlet Knights made four bowl games from 2011-14 before going 4-8 in 2015 and replacing Kyle Flood with Ash. The club's move to the Big Ten didn't help Ash, but still, his tenure can only be described as disastrous. Rutgers, which brought back Greg Schiano as head coach, enters 2020 looking for its first conference win since Nov. 4, 2017. Ash joined Texas as its defensive coordinator this offseason.
12. Minnesota: Tracy Claeys
One-year record: 9-4 (5-4 Big Ten)
Claeys was the interim coach for six games in 2015 before getting the full-time job. Despite his winning season — and a win in the Holiday Bowl — his tenure ended abruptly. In December 2016, 10 Minnesota football players were suspended "in connection with allegations of sexual assault," ESPN reported. Golden Gophers players boycotted football activities for two days to push for the suspensions to be lifted, and Claeys' public support of the boycott drew criticism. Minnesota fired Claeys one week after the final game of the season, and P.J. Fleck was soon hired to replace him. Claeys is now the linebackers coach at Virginia Tech under Fuente.
13. Maryland: D.J. Durkin
Two-year record: 10-15 (5-13 Big Ten)
Durkin was fired in October 2018, four months after the death of offensive lineman Jordan McNair from heatstroke following an offseason workout. An ESPN investigation following McNair's death reported there was an apparent "toxic culture" within the football program. A report commissioned by Maryland described the culture as one where "problems festered because too many players feared speaking out." After one season with Matt Canada as interim head coach, Maryland hired Mike Locksley to lead the program one year ago. Durkin was controversially hired to be Ole Miss' co-defensive coordinator and linebackers coach in January by Lane Kiffin.