Happy New Year. College football was unpredictable in 2019, and 2020 should be no different. Nonetheless, theScore takes a shot at five predictions for next year in the college ranks.
Texas will FINALLY be back
If Texas' 2019 season could be summed up in a video clip, this one's probably the most accurate:
Yes, that's head coach Tom Herman repeatedly slamming his unprotected head into a player's helmet to fire up his team. A move that left the Longhorns so amped, they promptly went out and lost to Baylor 24-10. A season that began with Texas as the No. 10 team in the country ended with Herman making wholesale staff changes after his squad posted a 7-5 record.
Despite a tumultuous campaign, the Longhorns are primed to bounce back in a big way in 2020 and actually live up to the never-ending hype in Austin. Star quarterback Sam Ehlinger is expected to return to an offense that brings in Ohio State's passing game coach Mike Yurcich as offensive coordinator. The Buckeyes had the fifth-best passer rating in the country last year, significantly better than the Longhorns' 32nd spot in that category.
Texas also brought in former Rutgers head coach Chris Ash to fix the defense. Before you insert your own joke about somebody from Rutgers being brought in to fix something related to football, Ash was a defensive ace as the coordinator at Ohio State before jumping to the head coaching ranks.
The coordinator changes will pay off in a big way for Herman, and the Longhorns will claim the Big 12 title to bring them back to national prominence.
Trevor Lawrence wins the Heisman
Anybody who's watched the College Football Playoff the past two years knows that this isn't exactly a bold prediction. The quarterback with the most famous locks in college football will be in the argument for best draft prospect ever by the time he leaves Clemson for the professional ranks.
The Heisman Trophy is the only major thing lacking from Lawrence's collegiate career. Expect Dabo Swinney to ensure his prized pivot gets all the recognition in the world in 2020.
Star wideout Justyn Ross returns for Clemson, and with all-world running back Travis Etienne expected to leave for the NFL, the Tigers' offense will revolve around Lawrence and the passing attack.
Without Joe Burrow lighting up the landscape, it will likely come down to Lawrence and Ohio State's Justin Fields in the Heisman race next season. Just like this year's Fiesta Bowl, it's a safe bet that the 6-foot-6, 220-pounder emerges with the victory.
A team other than Ohio State claims Big Ten title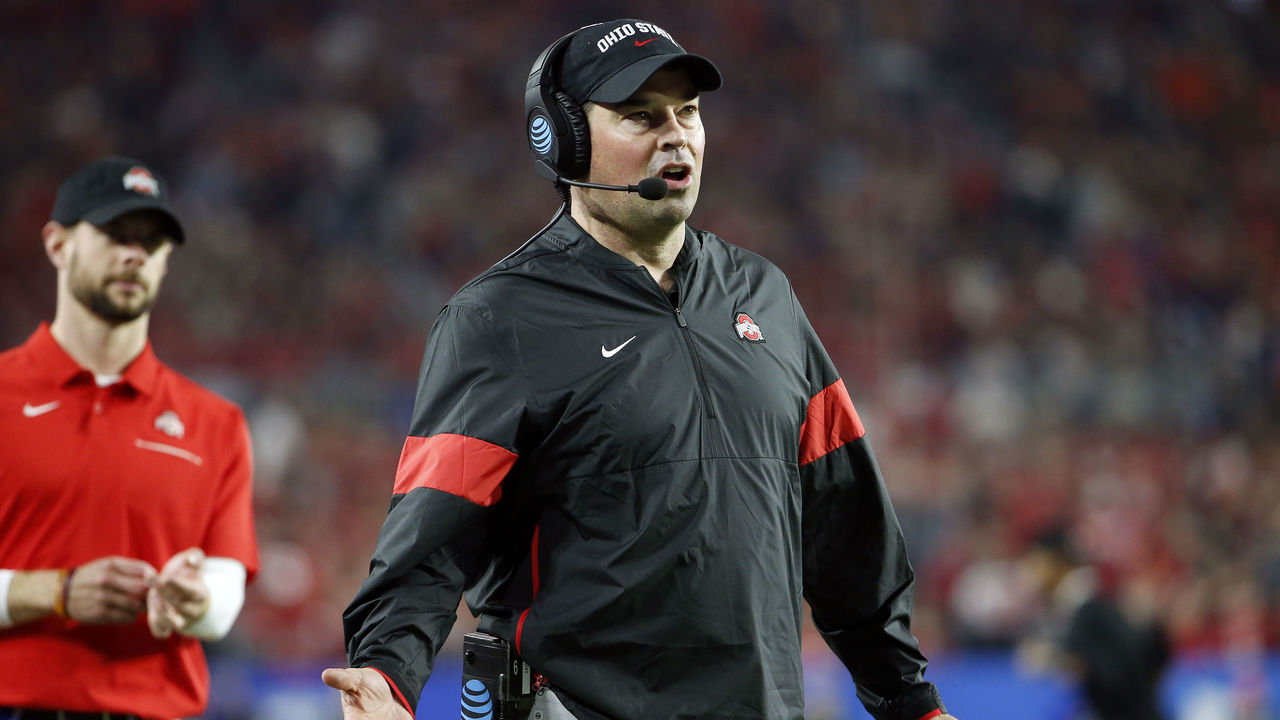 Ohio State has absolutely owned the Big Ten since the 2016 campaign kicked off, with only three conference losses in the last four seasons. This year, it ran wild through the Big Ten en route to an appearance in the Fiesta Bowl. That will change in 2020.
The Buckeyes lost defensive coordinator Jeff Hafley to Boston College and passing game coordinator Yurcich to Texas. Add that to the early draft declarations of J.K. Dobbins, Jeff Okudah and Chase Young, and there's plenty of turnover in Columbus next season.
Led by Fields, Ohio State's talent level remains elite but the schedule will present a tough test for Ryan Day in his second season as head coach. The Buckeyes will travel to both Michigan State and Penn State during a vicious two-week stretch in conference play. Ohio State will still be an outstanding outfit, but that difficult back-to-back will prove to be the difference and someone else will claim the Big Ten.
Pac-12 misses the playoff ... again
With only two Pac-12 teams ever making the College Football Playoff in its six-year history, it's safe to say the so-called "Conference of Champions" has fallen on hard times.
Oregon winning the Rose Bowl in dramatic fashion over Wisconsin was certainly a solid highlight for the Ducks to end the year on, but that won't fully wash away their disappointment from missing out on the CFP.
Here are some challenges facing the top programs next year:
• Chris Petersen is gone from Washington.
• Utah's hit by heavy graduation losses including Tyler Huntley and Zack Moss.
• Oregon star quarterback Justin Herbert's days in college are done.
• USC just suffered its worst bowl loss since 1948 and is bringing back a coach who is 13-12 over his last two seasons.
With little separation between a number of teams, the Pac-12 always presents a very competitive product at the conference level. That doesn't ensure a CFP spot, though, and 2020 will be another year the conference misses out.
No team finishes season undefeated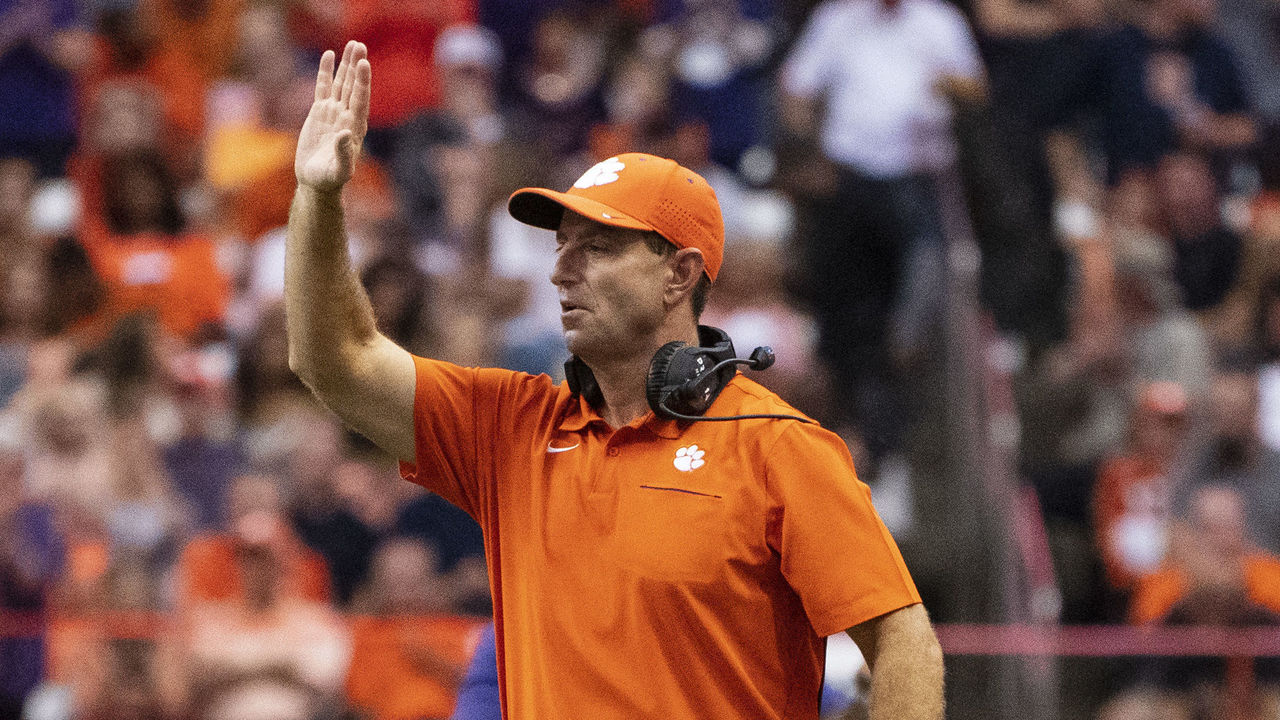 As teams schedule big-name non-conference opponents, it's becoming increasingly tougher to end a season with an undefeated record. Still, an undefeated squad has entered the CFP each year except 2017. There will be no such team in 2020.
Clemson has taken advantage of a very weak ACC schedule in recent years and holds the best chance of going undefeated in 2020. A trip to Notre Dame represents the toughest test for the Tigers. Oregon is likely to be the class of a down Pac-12, but the Ducks host Ohio State in Week 2, as difficult a matchup as there is in college football.
The other top teams in the country face their usual difficult conference matchups, a recipe that will lead to a very balanced season that lacks an undefeated program.