LSU quarterback Joe Burrow, Oklahoma quarterback Jalen Hurts, Ohio State quarterback Justin Fields, and Ohio State defensive end Chase Young were named finalists for the 2019 Heisman Trophy on Monday.
The winner will be announced Saturday at the college football awards show.
The Contenders
Joe Burrow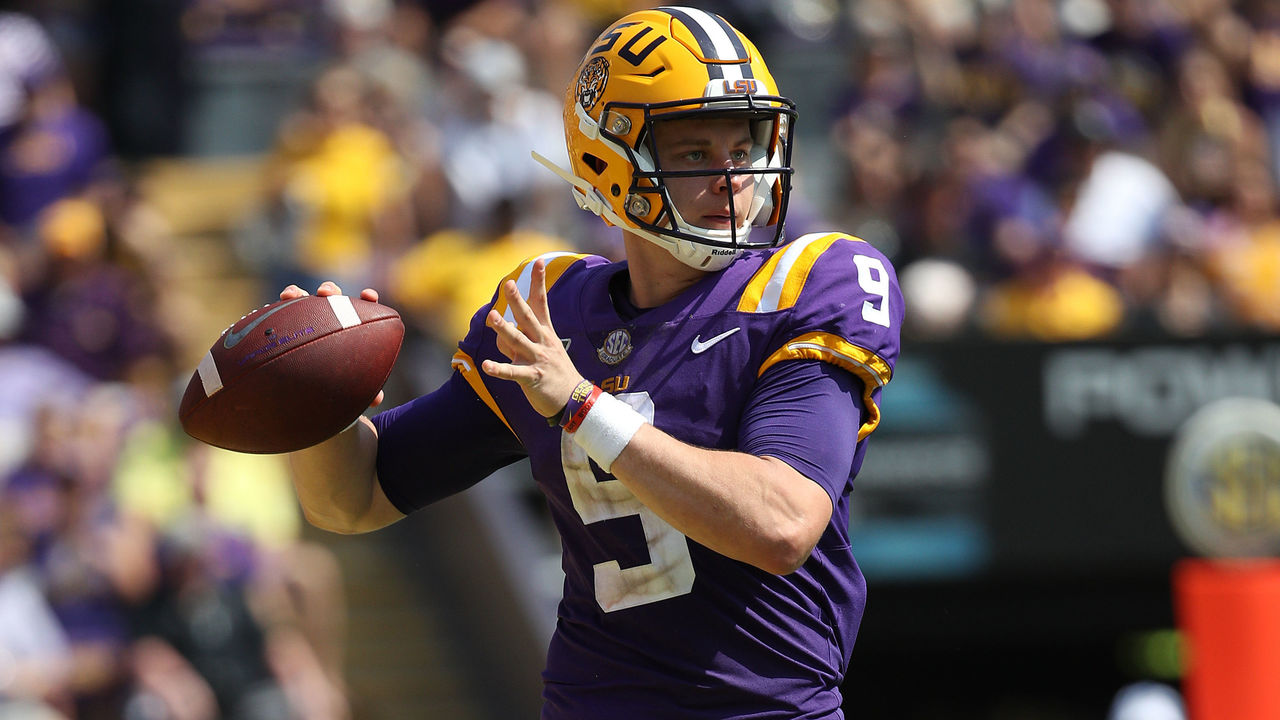 As a junior, Burrow provided the stability at quarterback LSU desperately needed; as a senior, he morphed into a phenom. The former Ohio State transfer set an SEC record with 48 touchdown passes while committing only six interceptions. His 4,715 passing yards rank second in the FBS behind only Anthony Gordon. Burrow led the Tigers to five wins against teams that were ranked in the top 10, and he helped LSU defeat Alabama for the first time since 2011.
Jalen Hurts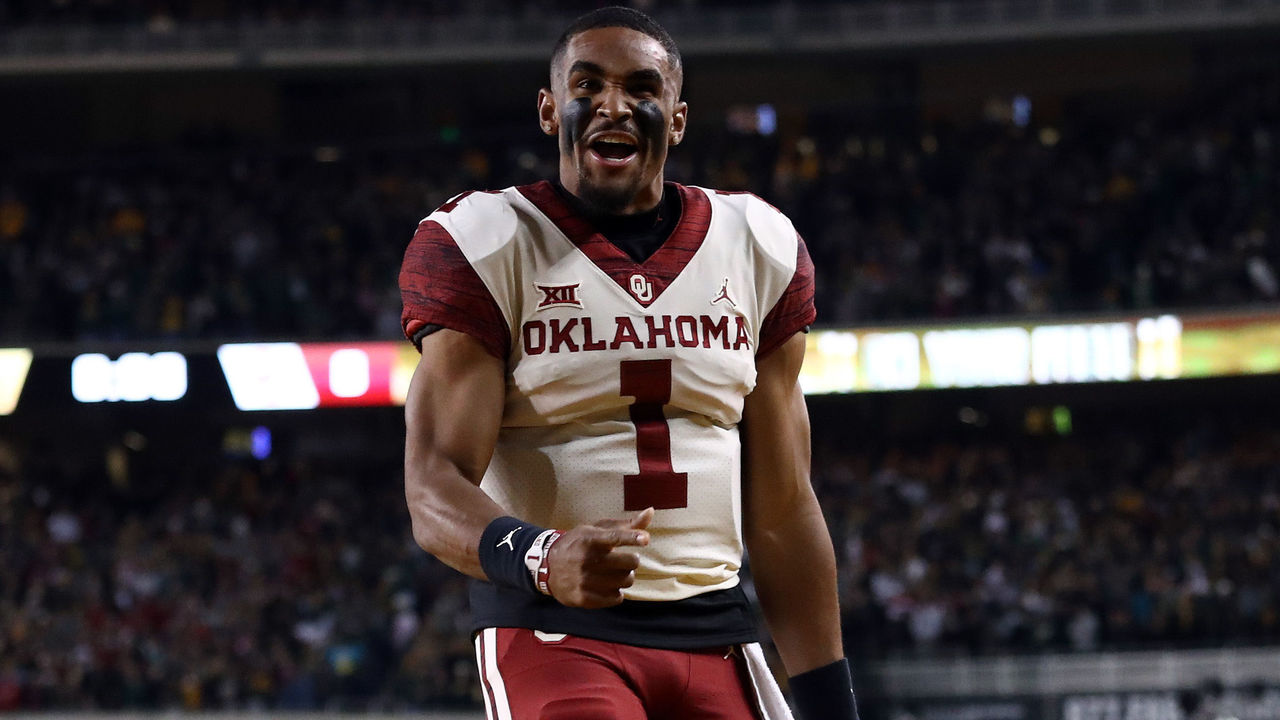 A graduate transfer from Alabama, Hurts quickly dispelled speculation that he'd be nothing more than a game manager upon moving to the Big 12. The Houston native totaled three or more touchdowns in all but two games this year and kept Oklahoma's Big 12 dynasty intact by leading the Sooners to a fifth-straight conference championship. Hurts routinely saved his best play for the biggest moments, cementing his status as a college football legend.
Justin Fields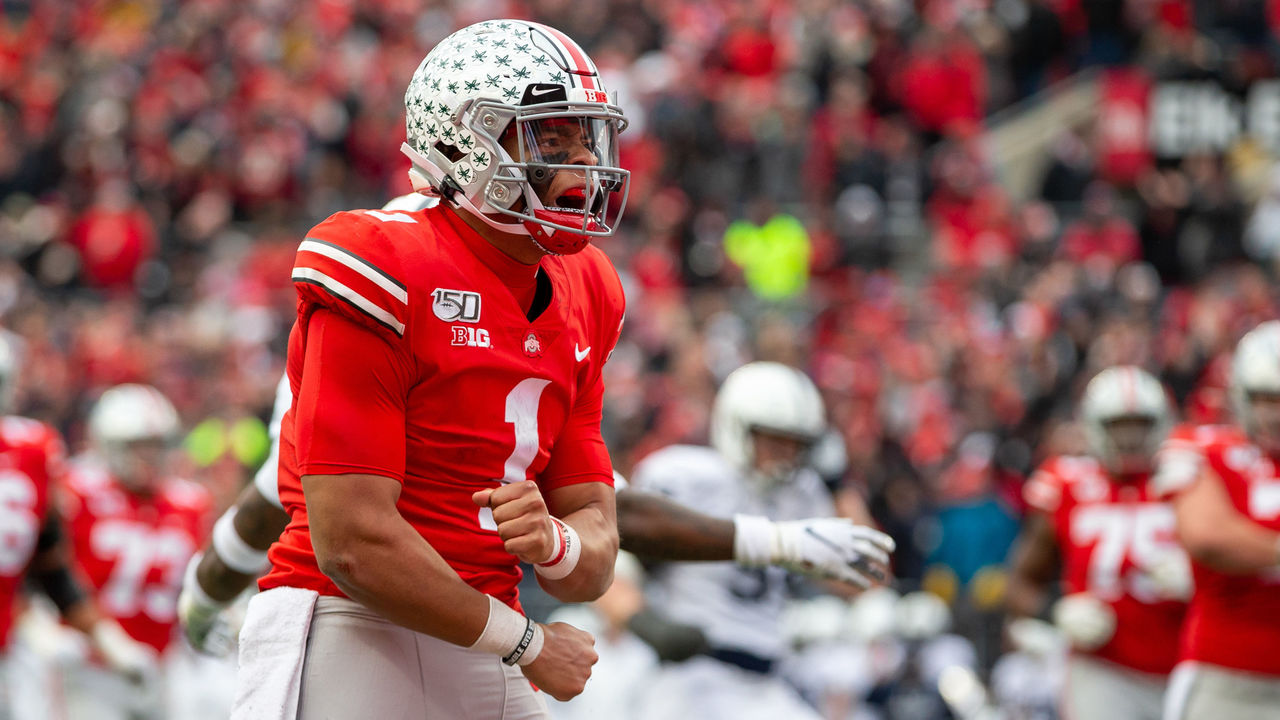 The biggest question mark surrounding Ohio State at the beginning of the season was how the Buckeyes would replace Dwayne Haskins. Fields quickly provided the answer. The former Georgia pivot obtained immediate eligibility from the NCAA despite being an undergraduate transfer and never looked back, throwing 40 touchdowns against one interception. He tossed three TDs in the Big Ten title game while battling a sprained MCL as Ohio State capped its perfect season ahead of the College Football Playoff.
Chase Young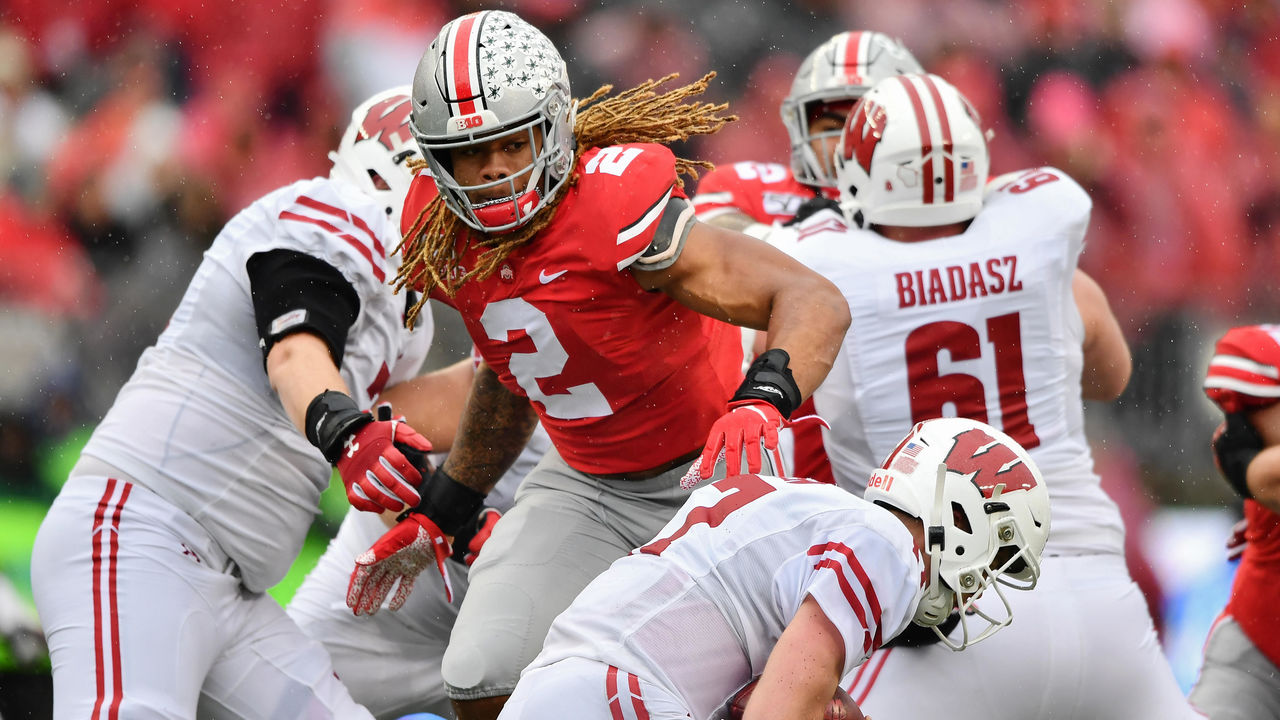 Despite missing multiple games because of a loan controversy involving a family friend, Young still finished the season with an FBS-high 16.5 sacks. Seven of them came in a two-game stretch against Wisconsin and Penn State. Young, who'll likely be a top-five pick in the upcoming NFL draft if he leaves school early, broke the Ohio State single-season sack record previously owned by Vernon Gholston. The 20-year-old established himself as the best defensive player in the country and one of the greatest Buckeyes ever.