College football is sport at its zaniest.
The coaches, the small towns, and the fact that games are played (mostly) by those between 18 and 21 years old contribute to Saturdays never being dull. And with 130 teams in the Football Bowl Subdivision, you can't predict where the most memorable moments of the weekend will occur.
Each week this season, theScore is breaking it all down - from the good to the bad to the weird. Here's what happened in Week 12 and why it matters.
The good
Clemson
LSU defeated Alabama, and Ohio State has beaten every team on its schedule by at least 24 points.
The Tigers and Buckeyes are ranked first and second in the latest AP Top 25, and they'll likely be in the College Football Playoff ranking on Tuesday, too.
Meanwhile, No. 3 Clemson is cruising somewhat under the radar.
It's astonishing that the team with the nation's longest winning streak - 26 and counting - could be underrated, but that might be the case.
Such high expectations are attached to head coach Dabo Swinney's team this season that one sign of vulnerability - a close win over North Carolina - changed the conversation about the 2019 Tigers. That, combined with a historically weak ACC, is why Clemson has been kept from the No. 1 ranking in the second half of this season.
But Clemson is on a tear now like it has something to prove. The Tigers rolled over Wake Forest on Saturday 55-3, looking a lot like the team that crushed opponents en route to a national title a year ago.
The similarities are uncanny. During their fifth game in 2018, the Tigers endured a close call: A 27-23 win over Syracuse. After that, Clemson won its final 10 games by an average of 36.1 points.
This year, Clemson narrowly beat UNC in its fifth game, winning by one point. Since then, the school has won each of its contests by an average of 43 points.
Louisville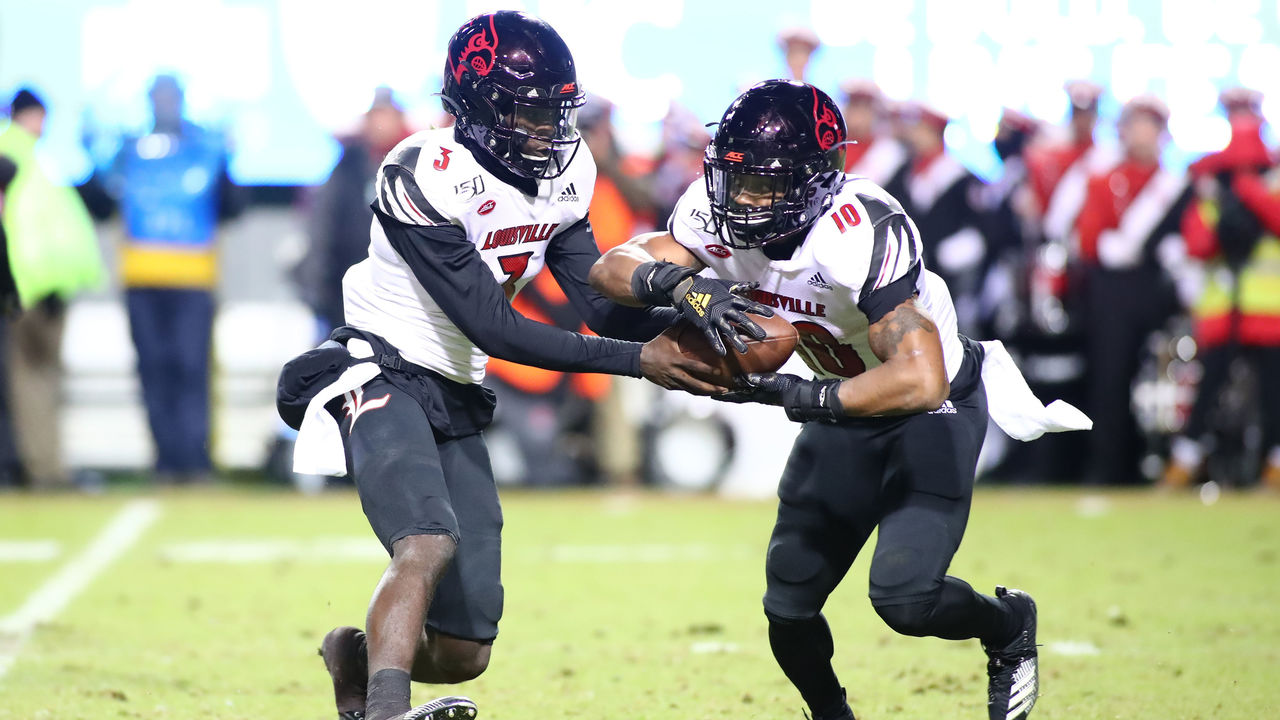 There are too many candidates for national coach of the year who lead teams in the playoff hunt (Ed Orgeron, Matt Rhule, P.J. Fleck) for Scott Satterfield to really get a chance, but his work at Louisville this season shouldn't go unnoticed.
The Cardinals won 34-20 at North Carolina State on Saturday, improving to 6-4 overall and 4-3 in the ACC. Just one year after the program spiraled to a 2-10 record and head coach Bobby Petrino was fired, Satterfield has guided Louisville back into position to play in a bowl game. Viewed as a strong hire when he came over from Appalachian State, he's turned Louisville around faster than anyone could have expected.
The Cardinals are getting strong quarterback play from Micale Cunningham (14 passing touchdowns, three interceptions) one year after they ranked in the bottom 10 in FBS passer rating.
And with winnable games against Syracuse and Kentucky to close out the season, the team's story isn't complete.
Baylor's first half
For two quarters, Baylor couldn't have been more masterful on Saturday. As an underdog against top-10 Oklahoma, the Bears did what underdogs need to do, taking advantage of mistakes and turning two turnovers into 14 points.
They were uber-efficient offensively, scoring on five of six first-half possessions. Charlie Brewer outplayed Jalen Hurts, and Matt Rhule outmaneuvered Lincoln Riley.
Baylor led Oklahoma 28-3 at one point, and 31-10 at halftime. The Bears looked ready to make a statement that they belonged in the top 10 and perhaps higher.
The bad
Baylor's second half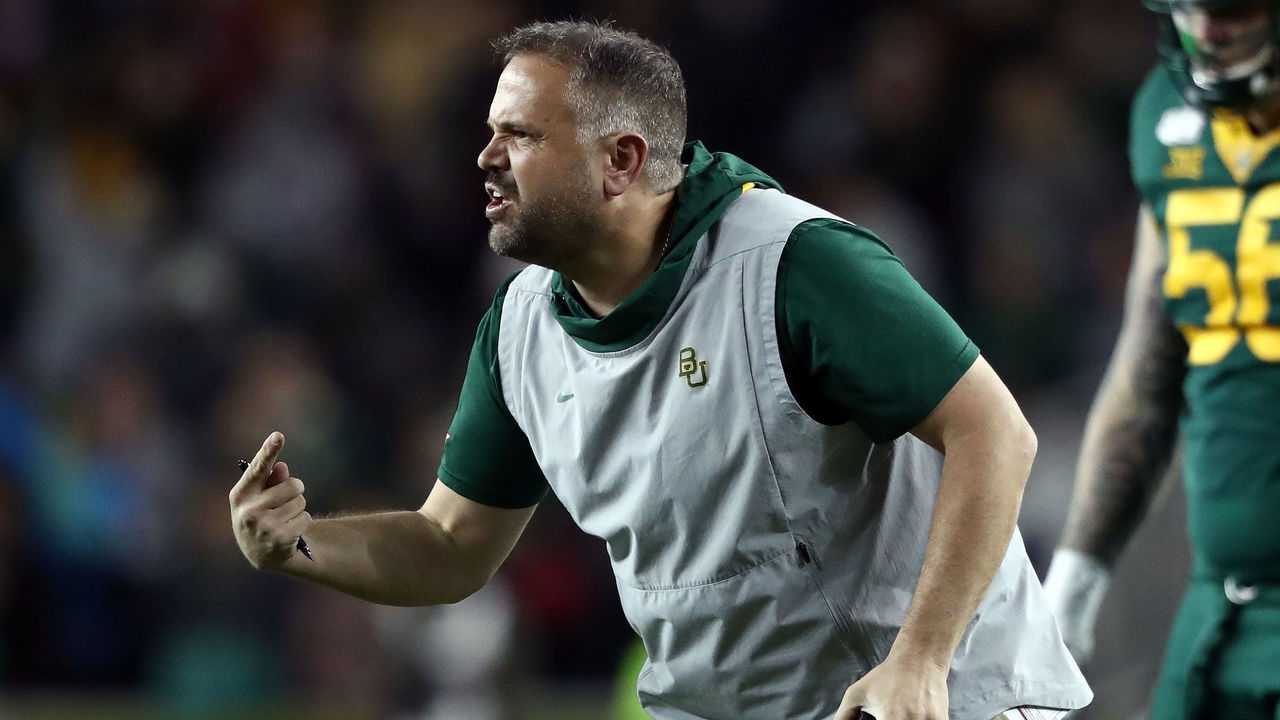 Baylor's strong play didn't last.
The 28-3 cushion - which is apparently football's new cursed lead - evaporated. Oklahoma won 34-31, with Baylor's offense spending most of the second half helpless and watching from the sideline.
The Bears ran just 16 second-half plays while generating no points, four first downs, and only 69 yards.
Oklahoma, meanwhile, ran 58 plays, with the Sooners grinding out 368 yards and 24 points over the final two quarters. They converted eight of their 10 third-down attempts in the second half while simply wearing down the Bears' defense.
The good news for the Bears? They'll likely get a rematch against the Sooners in the Big 12 Championship game on Dec. 7. However, reaching the playoff isn't certain for the 12-1 Bears, as Baylor's best win this season has come against Oklahoma State (7-3, and 4-3 in the Big 12).
Missouri's offense
The Tigers were listed here a few weeks ago after losing to Vanderbilt. Somehow, things have gotten worse since that loss.
Missouri lost its fourth consecutive game on Saturday, falling 23-6 to Florida. This loss was different because it marked Missouri's first at home in 2019. Prior to Saturday, the Tigers were 5-0 at home and 0-4 on the road.
That home-road split was busted because Missouri's offense simply can't move the football.
The Tigers have recorded one touchdown in their last three games and none over their last two. Excluding possessions that ended a half or game, Missouri has gone 28 straight possessions without a touchdown. Against Georgia and Florida over the past two weeks, Missouri ran the ball 53 times for 102 yards (only 1.9 yards per carry).
This campaign began with optimism for Missouri, as Clemson transfer Kelly Bryant arrived to replace Drew Lock at quarterback. But now the Tigers are in danger of dropping a fifth straight game - and falling below .500 - this weekend against Tennessee.
Falling for Texas, again
Here's a jarring stat for your Monday: After their loss to Iowa State on Saturday, the Longhorns have dropped four-plus games for a 10th consecutive season.
This year's record hurts as much as any in recent years.
The 2019 Sugar Bowl win over Georgia legitimized Texas' rise back toward the top of the Big 12 and the national rankings. But the Longhorns just haven't come close to meeting lofty preseason expectations this campaign.
Texas is 6-0 when favored this year and 0-4 as an underdog. Saturday's loss, in which Texas struggled offensively for three quarters, took a late lead, and lost on a walk-off field goal, puts the Longhorns in a three-way tie for third in the Big 12.
The weird
Duke's no-show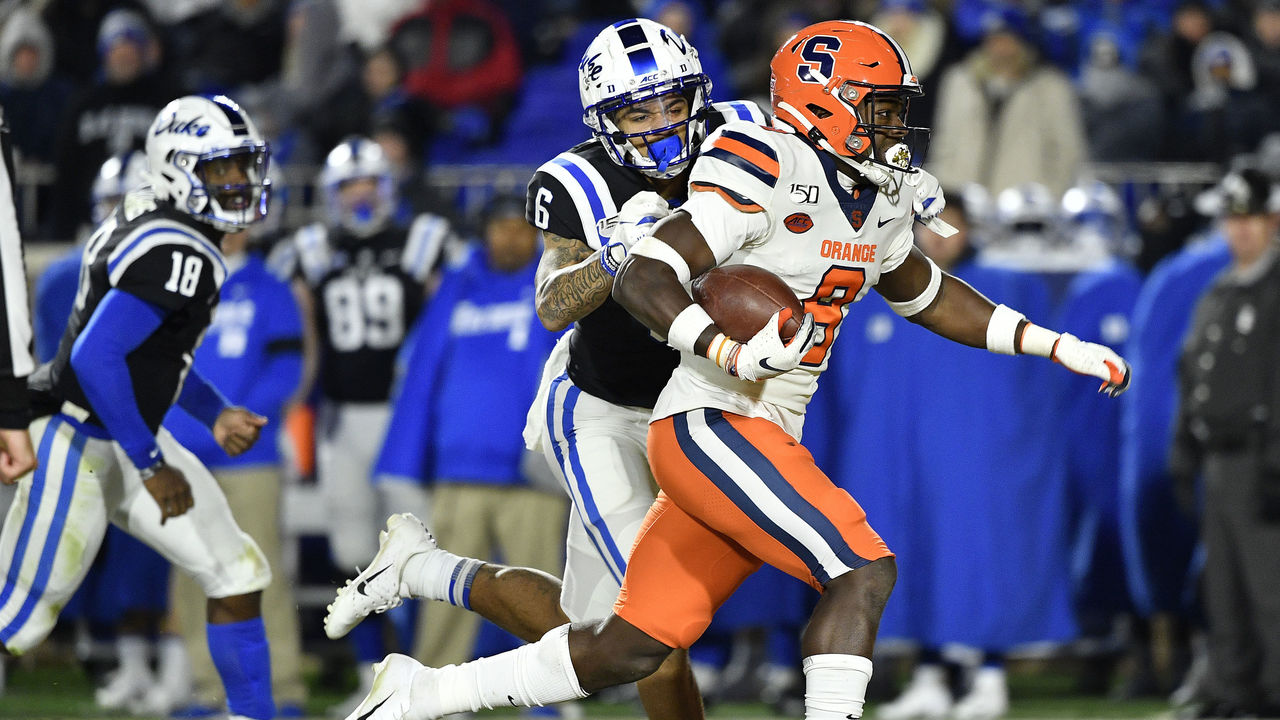 When two teams suffering through long losing streaks meet, perhaps anything can happen. But the Duke-Syracuse score was one of the more baffling results of the weekend.
Duke entered Saturday as a 10-point favorite over Syracuse, the ACC's only winless team. The Orange had lost four straight, and Duke, though it had dropped three in a row, was playing at home. But that didn't matter, as Syracuse trounced the home squad 49-6.
That outcome, while baffling, reflected more on the Blue Devils' season than the Orange's campaign. Syracuse hadn't shown an ability to win a game in that fashion all season. Just two weeks ago, the Orange surrendered 496 rushing yards and 58 points to Boston College.
Duke rushed for just 122 yards on Saturday, averaging 2.8 per carry.
Arizona State's two-point conversion attempt
On one hand, credit head coach Herm Edwards for going for it. With 1:40 left in the fourth quarter, Arizona State scored a touchdown to cut Oregon State's lead to 35-34. The Sun Devils, playing on the road, decided to go for two, and a successful attempt would have sealed the win when combined with a defensive stop.
But ASU's attempt was simply bizarre.
A toss left ends with junior running back Eno Benjamin, who had never thrown a pass in his college career, heaving a desperate, cross-field throw into the arms of an Oregon State defender.
After a 5-1 start, ASU has lost four straight.