After backing up 2 NFL QBs, Anthony Gordon makes his mark at Washington State
Junior college football is the antithesis of glamour. Stereotypical or not, the phrase conjures images of "Last Chance U": remote outposts where every player is pursuing the same thing - a way out and a way up. It's rarely part of the plan for a Division I prospect.
Anthony Gordon's experience was different. His recollection of City College of San Francisco paints a vastly different picture of junior college than those depicted on Netflix. He chose the school his father attended, living at home and making the daily 20-minute commute from Pacifica, California.
"From a baby all the way up until now, I was taught to love City College," Gordon said. "Once I went there, it was just nothing but positives."
Mostly overlooked by college coaches - despite throwing for 4,899 yards and 49 touchdowns as a high school senior - Gordon was content with the idea of junior college. And it served him well.
In 2015, his only year at CCSF, he led the team to a 12-1 record and threw for 37 touchdowns. In May 2016 - extremely late in the recruiting cycle - Washington State came calling with a scholarship offer. Gordon was so excited he committed to Cougars head coach Mike Leach before he could contact his parents or coaches.
"Called them, they didn't answer, so I was like, 'Screw it,'" he said. "Called coach Leach right back and was like, 'Yeah, I'm coming.' I committed pretty much right on the spot. No visit or anything. I was set. I figured I was going to come up here and figure it all out … Being in the Air Raid and being at Washington State and Pullman was just something I wanted to do."
After arriving in Pullman, though, Gordon had to bide his time. First, he sat behind Luke Falk, the school's all-time passing leader. Last year, he lost a preseason competition to Gardner Minshew, the hotshot transfer from East Carolina and now a rising NFL star with Jacksonville. This year, he held off another transfer, former Eastern Washington quarterback Gage Gubrud, and earned his first career start in the opener against New Mexico State.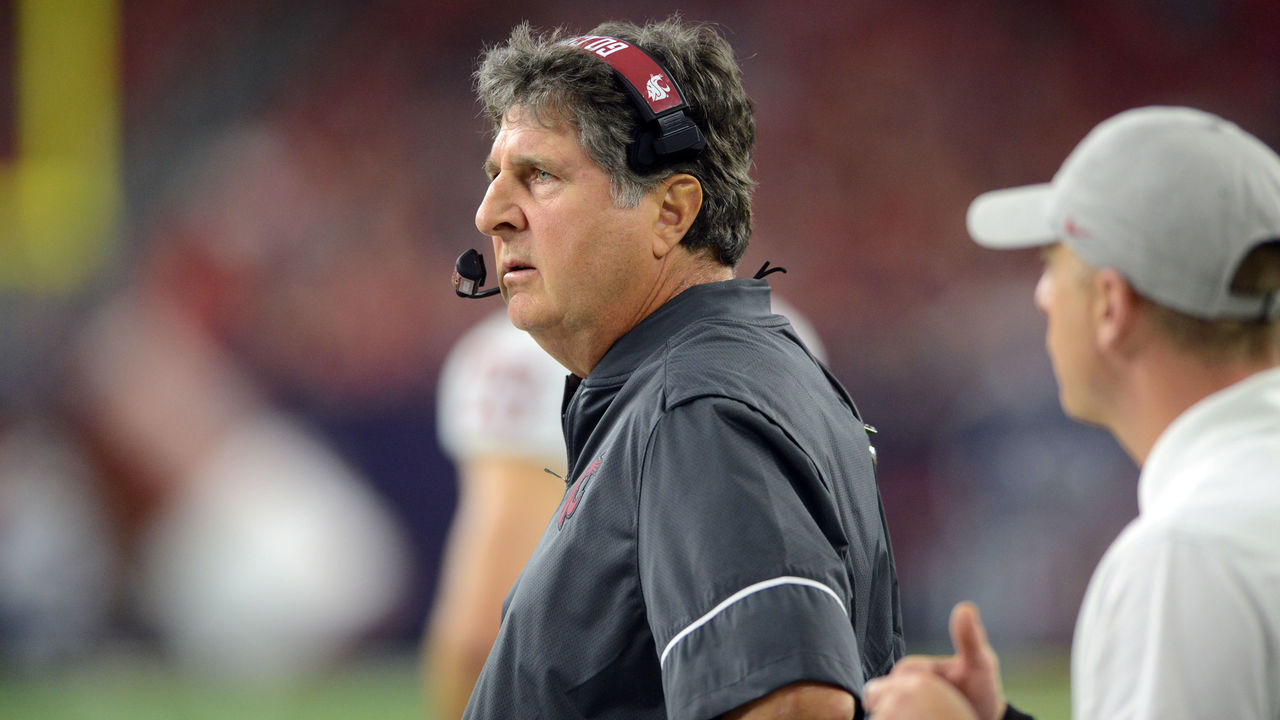 Five games into the 2019 season, Gordon looks like the next in a line of talented quarterbacks produced by Leach at Washington State. The fifth-year senior leads the country in passing yards (2,146) and ranks second in touchdown passes (22). Most notably, of course, he threw nine touchdown passes Sept. 21 in a riveting 67-63 loss to UCLA, breaking Minshew's single-game school record of seven.
"It was a little bit sour and it hasn't really been discussed much that nine touchdowns happened," Gordon said. "Just something that happened and we're on to the next and we're just looking to get some wins."
Though it came in a loss, Gordon's performance put him on the national map for the first time. He's the FBS first quarterback to throw nine touchdowns in a single game since Houston's Case Keenum did so against Rice in 2011. Former Houston quarterback David Klingler holds the record with 11.
"I thought that's the most impressive performance, with regards to the touchdowns, that's ever happened in the Pac-12," Leach told reporters after Gordon's historic outing.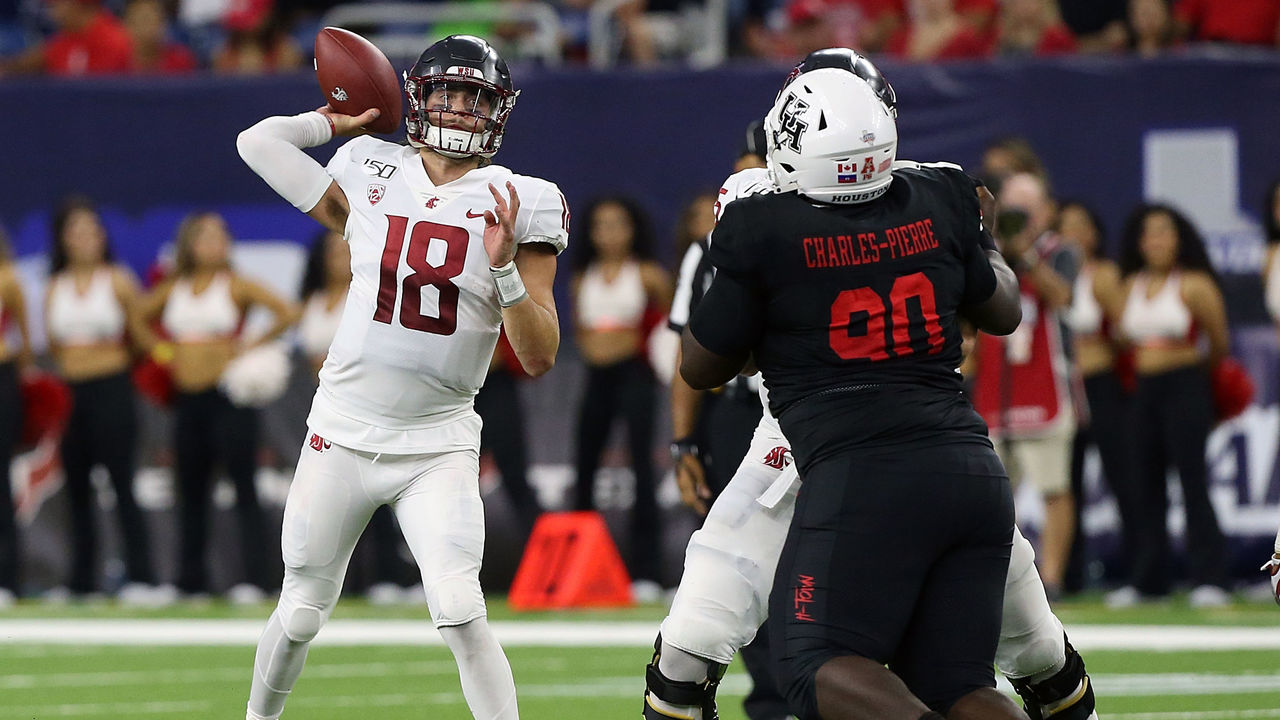 Gordon didn't start playing football until his freshman year at Pacifica's Terra Nova High School. Before that, he was all baseball, competing in tournaments year-round. His uncle, Greg Reynolds, was the No. 2 overall pick of the 2006 MLB Draft.
In both sports, Gordon's arm stood out. He eventually chose football over baseball, preferring its heavier reliance on teamwork.
"I just really loved it and saw that I improved each and every year I played," Gordon said. "I just thought if I completely pursued football, something good may happen."
Coming from a midsized high school that had no record of producing Division I football players, Gordon knew his developmental route would likely feature a stop at CCSF. But he was an academic qualifier, which meant he could leave junior college after one year - if the right offer came along.
The right offer came from Leach, whose offenses are designed to make quarterbacks look good. Since Leach's arrival in 2012, Washington State's passing offense has ranked in the top 10 every season. In 2014, the Cougars averaged 64.3 pass attempts per game.
Playing in Leach's pass-dominant system, Falk and Minshew both earned sixth-round selections in the NFL draft. Falk is a backup with the New York Jets and started two games this season while Sam Darnold was out of the lineup. Minshew is one of the hottest names in the NFL, gaining notoriety for both his 'stache and his nine touchdown passes in five games.
Gordon benefited greatly watching and learning from his predecessors - it was one of the reasons he wasn't among the many who leapt into the transfer portal last year.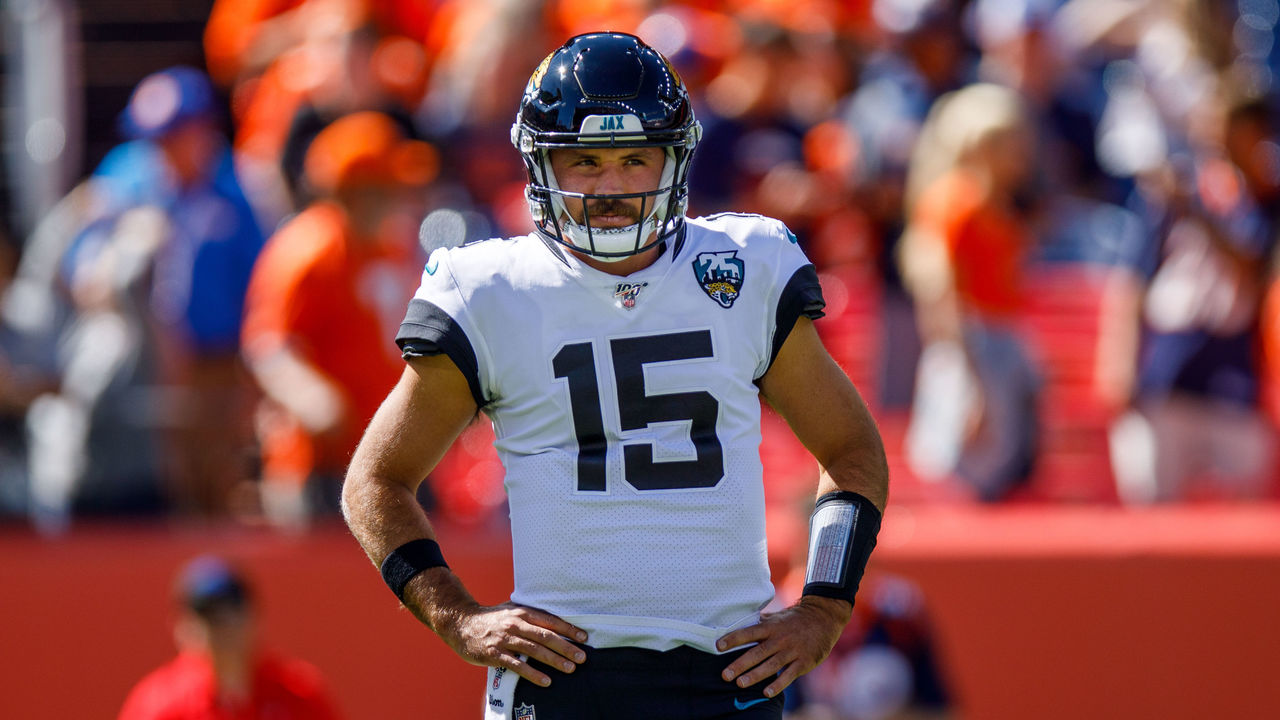 "They took me under their wing and taught me a whole lot," Gordon said. "Last year, competing head-to-head with Gardner brought out the best of both of us. Using our competition against each other, kind of elevate each other, and stuff like that.
"Coming into this year, I figured I put in all this work and I'm here with all my best friends, and all of these coaches had their trust in me and I'm confident in myself. I was thinking if I stayed my senior year and just gave it my all, then some good things were going to happen."
Gordon faced another battle this August against Gubrud, who threw for 87 touchdowns in a 32-game career at Eastern Washington. Gordon might have entered camp as the underdog, but he emerged as Leach's starter.
Grinding his way to the top of the depth chart, the 6-foot-3, 210-pound signal-caller has earned the chance to pair his innate skill with the lessons he learned as a backup. So far, he's making the most of that chance. He's attempted more passes per game - 46.4 - than any quarterback in the country.
"I was hoping for an opportunity to play in an offense that throws the ball a whole lot," Gordon said. "Nothing better than playing in the Air Raid."