Most college football fans know that #Pac12AfterDark games are prone to be wild, but Saturday's contest between UCLA and Washington State reached a new level of absurdity in Pullman that was one of the craziest in recent memory.
The first half went according to plan with the undefeated Cougars rolling out to a 35-17 advantage over the winless Bruins, but all hell broke loose after halftime as UCLA erased a 32-point deficit in the final 19 minutes of action to claim the shocking victory.
Demetric Felton's 15-yard touchdown grab with 1:07 to play ended up being the winning score in the 67-63 shootout that could end up being a program-defining triumph for the young Bruins.
Here are the six wildest things that happened on Saturday's incredible edition of #Pac12AfterDark:
Anthony Gordon threw NINE touchdowns ... and lost
Yes, we are beginning with someone from the losing team, because the rules say when you throw nine touchdown passes in a game, you get the first mention. With Gardner Minshew in attendance, Cougars quarterback Anthony Gordon broke his predecessor's school record of seven touchdown throws in a single game with his epic performance. The first-year starter finished just two touchdowns off David Klingler's NCAA record of 11 in a single game.
Gordon finished the contest with 570 yards passing on 61 attempts. Only 10 teams in the country entered play this week with more passing touchdowns on the entire season than Gordon threw in the late-night affair.
UCLA scored 29 points in 4:20
How weird is this? The Bruins had scored 14 points in each of their three games this season, combining for a laughable 42 total on the campaign. That ranked 127th nationally, leading only Rice, Texas State, and New Mexico State.
Somehow, they hung an astonishing 29 points in just 4:20 on a bewildered Washington State defense. Three Dorian Thompson-Robinson touchdown passes, and another on the ground for the electric pivot, saw the Bruins turn a 49-17 deficit into a 49-46 contest.
The highlight of the bunch was this incredible 94-yard TD catch and run by Felton, involving two perfectly-timed stiff arms.
Cougars-Bruins outscored the basketball teams
Last year's Pac-12 men's basketball contest between Washington State and UCLA saw a combined 73 points scored in the second half. Saturday's football game ended with a combined 78 points in the final 30 minutes. The Bruins' basketball program failed to hit the 67-point mark in six games last season - not a problem for the football team Saturday.
Most points ever scored in a Pac-12 game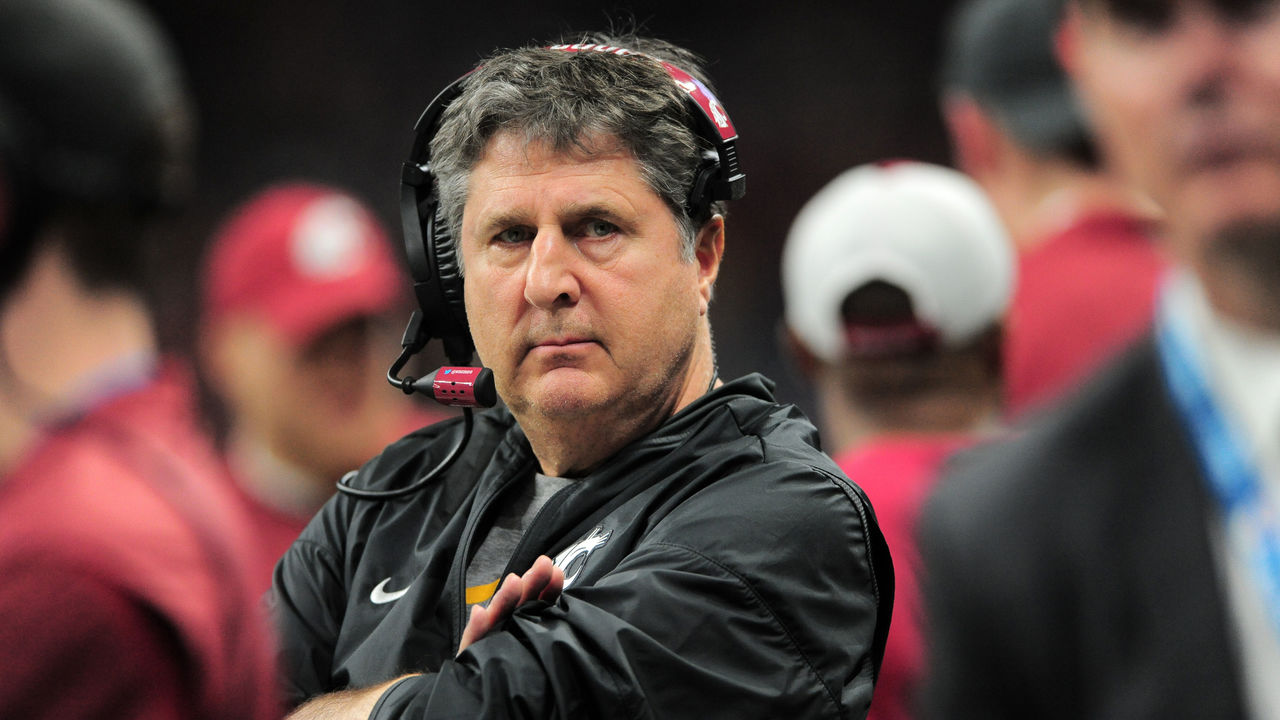 Mike Leach is no stranger to high-scoring contests, and Saturday's game broke the record he was already a part of from earlier in his Washington State tenure. The Cougars' 60-59 loss to Jared Goff and Cal in 2014 was the highest-scoring contest in Pac-12 history prior to Saturday's game. Connor Halliday threw for 734 yards in that defeat, meaning Leach has now coached a losing quarterback who topped the 730-yard passing mark, and one who threw for nine touchdowns.
UCLA now has 2 of the 3 biggest comebacks in FBS history
A team has only come back from a deficit of 32 points or more three times in FBS history, and thanks to Saturday's feat, UCLA owns two of those incredible turnarounds. The largest comeback was Michigan State rallying from 35 points down to stun Northwestern in 2006. Next on that list is the Bruins' 2017 season-opener versus Texas A&M that saw Josh Rosen throw for 491 yards in erasing a 34-point disadvantage. Saturday's effort by UCLA is now third on that list.
Chip Kelly may not want to get too comfortable in charge of the Bruins' football program though, as both winning head coaches involved in the aforementioned comebacks were fired that season.
Bruins nearly had a Hail Mary TD at end of 1st half
Perhaps we should've seen the crazy second half coming when the first one ended like this.