theScore runs down the top storylines and developments from Saturday's college football games and what they might mean moving forward.
Pivotal win for Georgia, but don't dismiss Notre Dame
Alabama is the standard in the SEC, and LSU is getting all the hype.
But on the national stage Saturday, Georgia defended its turf. With a 23-17 win over No. 7 Notre Dame, the No. 3 Bulldogs reminded the country that they've got a case for being the top team in the SEC, too.
It wasn't pretty offensively, especially early. Quarterback Jake Fromm went 11-of-12 passing in the first half, but he recorded only an anemic 59 yards. Georgia trailed by three at halftime as a two-touchdown favorite.
Credit the Bulldogs for making adjustments. Fromm threw for 128 yards in the second half, including this strike to Lawrence Cager that gave Georgia much-needed separation:
Notre Dame acquitted itself well enough, though Georgia's defense overwhelmed the Fighting Irish's offense for much of the game. But Brian Kelly's team earned a chance to win in the fourth quarter. That alone is an improvement over last year against Clemson, the last time Notre Dame played a College Football Playoff-level program.
However, Notre Dame will need better offensive-line play and improved game-calling balance (the offense ran 47 pass plays to 14 runs Saturday). And although Georgia was the toughest team on the Fighting Irish's schedule, next week's game against No. 21 Virginia also presents a challenge.
Texas is Big 12's clear No. 2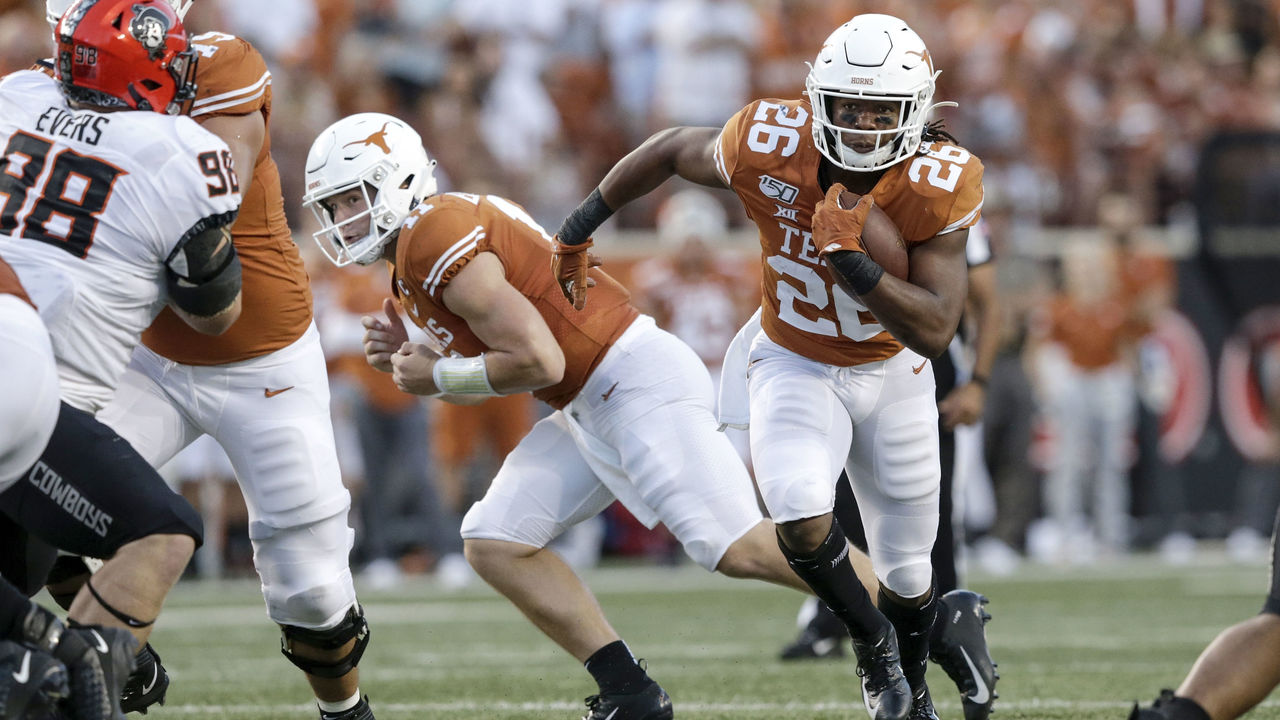 After Iowa State's early-season struggles and TCU's loss to SMU on Saturday, Texas-Oklahoma State felt like a battle between teams vying to be Oklahoma's top challenger in the Big 12.
The No. 12 Longhorns proved they're still the best candidate to topple the Sooners with a 36-30 win at Darrell K. Royal-Texas Memorial Stadium. Texas snapped a four-game losing skid to Oklahoma State and beat the Cowboys in Austin for the first time since 2008.
As expected, Texas continued to get steady play from veteran quarterback Sam Ehlinger (281 passing yards, four touchdowns). But the Longhorns also won the battle up front on both sides of the ball.
On offense, Keaontay Ingram rushed for 114 yards. On defense, UT held budding star Chuba Hubbard to 3.3 yards per carry. The Longhorns also kept Tylan Wallace to 83 yards on five catches, a year after he burned them for 222 yards in Stillwater.
Oof pig sooie
The upset of the day - though maybe we shouldn't be that surprised - came in Fayetteville, where Arkansas threw five interceptions and lost 31-24 to San Jose State.
It was a tremendous win for a San Jose State program that went 3-22 over the 2017 and 2018 seasons. But it's the latest in a series of low marks for an Arkansas program that seems to be regressing in 2019.
Arkansas reached three consecutive bowls from 2014 to 2016, but the school let Bret Bielema go after a losing season in 2017.
The Razorbacks tabbed Chad Morris, who posted a 14-22 record in three years at SMU, to take over the program last year. Since then, Arkansas has posted as many wins (three) as losses to Group of 5 teams (Colorado State, North Texas, and San Jose State).
Auburn's defense continues to impress
Few teams have a resume that compares to Auburn's after four weeks, with wins over Oregon and Texas A&M. And it's doing it with defense.
The No. 8 Tigers moved to 4-0 with a 28-20 win over the No. 17 Aggies. In reality, it wasn't that close. Auburn held its opponent to three points in three quarters, sacking Kellen Mond three times. The lead meant Auburn didn't have to put the game on the shoulders of freshman quarterback Bo Nix, who attempted only 20 passes for 100 yards. Though the Aggies cut the lead to eight with two minutes remaining, the comeback was so late that it came down to an onside kick.
Auburn is averaging 164 passing yards per game, a number that ranks well outside of the top 100 nationally. In a season dominated by teams with elite quarterbacks, the Tigers are the alternative.
One week after criticism, Pitt uses 'special' play to beat UCF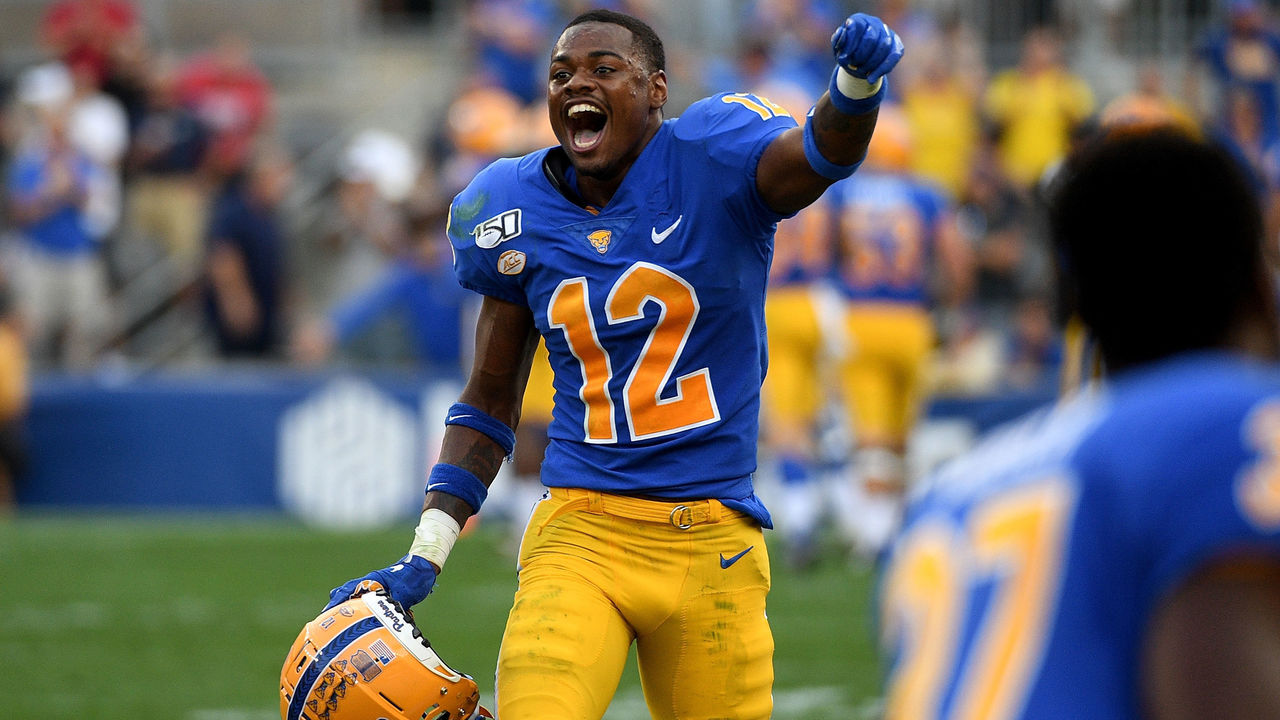 No. 15 UCF and Pittsburgh provided the most entertaining game of the day. The Knights fell behind 21-0 only to reel off 31 unanswered points on the Panthers' home field. It looked to be the rare case of UCF winning ugly - of the Knights' 25 consecutive regular-season wins, 22 came by double digits.
But Pittsburgh also had a comeback in store. And a week after Panthers coach Pat Narduzzi drew criticism for kicking a field goal from the goal line, down seven, in an eventual loss to Penn State, his offense pulled some trickery to end UCF's streak. The "Pitt Special."
UCF's last regular-season loss came on Nov. 26, 2016, to South Florida. The Knights remain the team to beat in the American Athletic Conference, but the race looks a whole lot more interesting after this weekend, with Memphis, Tulane, and SMU (which upset TCU) all playing well.
Time to show Wisconsin respect
Wisconsin decided how Saturday would go from the start. The Badgers began the game with a 12-play, 75-yard, six-minute drive capped off by a Jonathan Taylor touchdown. Eleven of the 12 plays were runs.
The Badgers put quarterback Jack Coan (13-for-16, 128 yards, rushing touchdown) in a position to succeed and let Taylor (203 yards, two touchdowns) and their defense do the rest, demolishing No. 11 Michigan 35-14 in Camp Randall Stadium. After Wisconsin pummelled South Florida and Central Michigan by a combined score of 110-0, the Michigan game was seen as the first true test for a team trying to put last year's five-loss season behind it.
The Wolverines clearly have problems - we'll get to that - but Wisconsin proved its point on Saturday. The Badgers have to be taken seriously and might be the only team in the Big Ten in Ohio State's tier. They're winning the way the best Wisconsin teams do: a great running back, stingy defense, and timely plays by the quarterback.
Michigan is not very good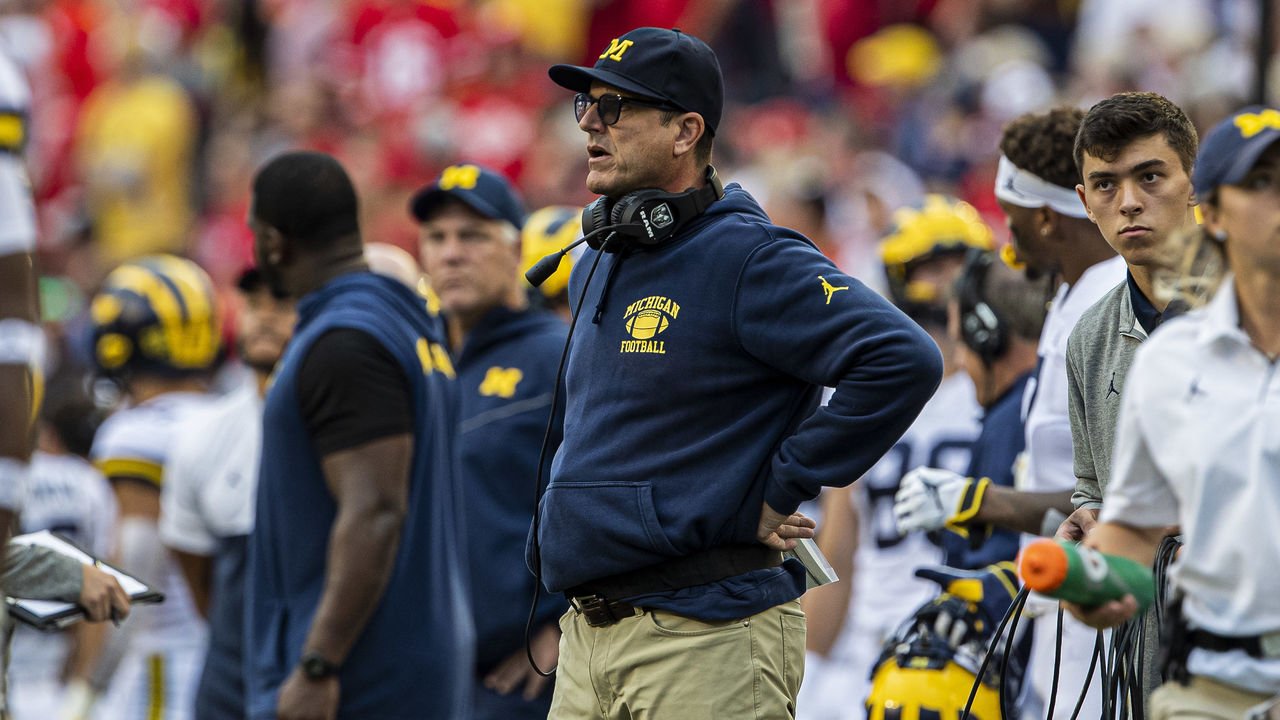 It will be interesting to see what AP Poll voters decide to do with Michigan on Sunday. Quite honestly, it's hard to make a case for the Wolverines being ranked at all.
Preseason notions go out the window four weeks into the season. So far, Michigan handled a Middle Tennessee team that was also blown out by Duke, needed two overtimes to defeat Army, and played its way to a loss at Wisconsin with a wholly uncompetitive first half. The offensive line continues to be an issue, Shea Patterson (14-for-32, 219 yards) was ineffective, and the run game (19 attempts for 30 yards) was nonexistent. Michigan turned the football over four times. That's nine giveaways in three games.
The Wolverines play four more games against ranked teams (Iowa, at Penn State, Notre Dame, Ohio State). They also travel to a fiery Maryland team and host Michigan State. A year that began in the top 10 could end with a crooked number of losses.
Can we fast-forward to Bama-LSU?
After picking apart Texas and vaulting himself to the top of the Heisman Trophy race, Joe Burrow began SEC play by throwing for an LSU-record six touchdowns in a 66-38 win over Vanderbilt.
Over in Tuscaloosa, Tua Tagovailoa casually passed for 293 yards and five scores in Alabama's 49-7 win over Southern Miss.
Combined, the quarterbacks have passed for 34 touchdowns in four weeks.
We wouldn't have predicted it before the season, but the most anticipated quarterback matchup of the year will be Tagovailoa vs. Burrow, Nov. 9, in Bryant-Denny Stadium.
Cal is a sneaky Pac-12 contender (but the ending against Ole Miss was a mess)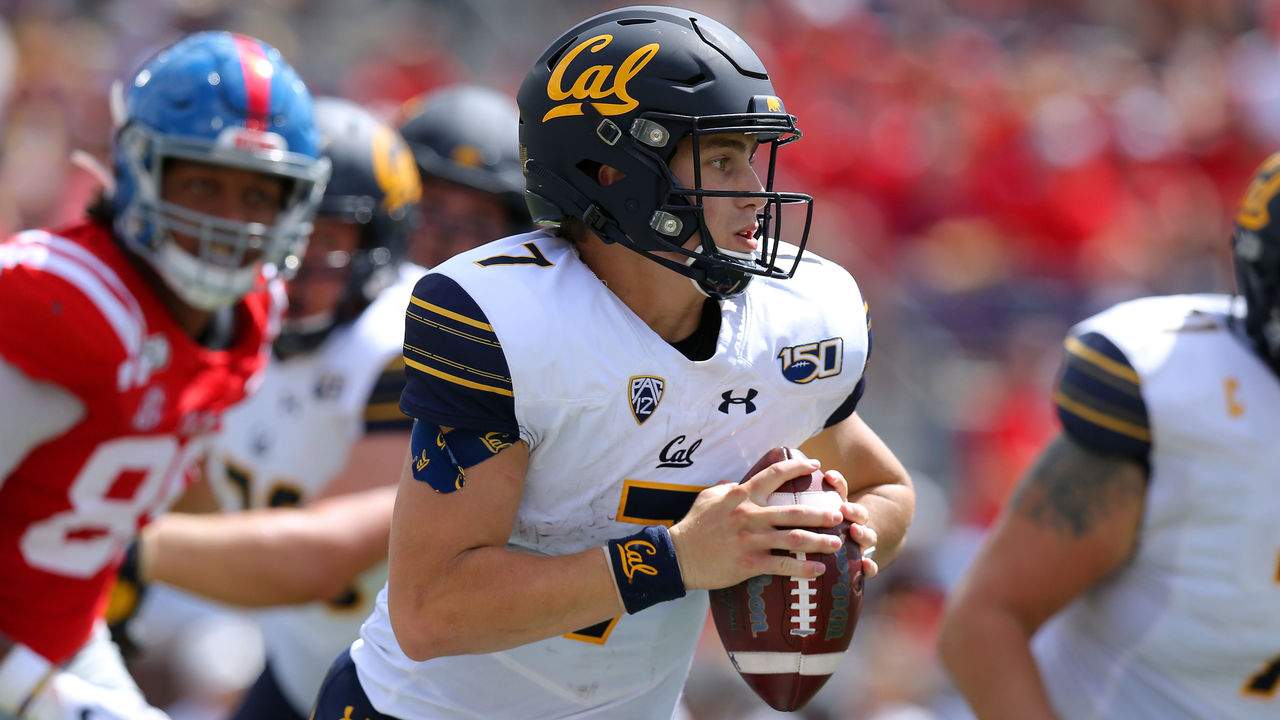 It appears the Pac-12 will have a difficult time making the College Football Playoff yet again. The conference has plenty of good teams, but no one is making it through the schedule unscathed.
Oregon, Washington, USC, and Utah have all lost games.
But what about California as a Pac-12 title contender?
The Golden Bears, newly ranked this week, ignored their body clocks and took down Ole Miss 28-20 in Oxford, Mississippi. Cal now owns two road wins over Power 5 opponents in 2019 (the other, at Washington, was likely more impressive). Quarterback Chase Garbers stood out, throwing for a career-high 357 yards and four touchdowns.
Cal's schedule includes four ranked teams (Arizona State, at Oregon, at Utah, Washington State) in the next five weeks, so the Golden Bears have their work cut out for them to win the Pac-12 North. But Justin Wilcox is building something solid in Berkeley.
OK, with that out of the way, let's talk about that bizarre ending. Ole Miss trailed by 15 with five minutes to play but scored to cut the deficit to eight. The Rebels, led by backup quarterback John Rhys Plumlee (what a name), then drove into the red zone in the final minute.
But Plumlee's third-and-goal pass to Elijah Moore was ruled short of the goal line (and wasn't reviewed). With no timeouts remaining, Ole Miss couldn't run more than a quarterback sneak as time ran out.
Mark Cooper is theScore's NCAA writer. You can find him on Twitter @mark_cooperjr.