President Donald Trump welcomed the Clemson Tigers to the White House for the traditional national champion's visit on Monday, making sure to feed his guests despite the government shutdown.
"Because of the shutdown, you know we have the great Clemson team with us, the national champions. So we went out and we ordered American fast food, paid for by me," Trump said, according to Kaitlan Collins and Liz Stark of CNN. "Lots of hamburgers, lots of pizza."
"We have some very large people that like eating. So I think we're going to have a little fun," Trump added.
Although some initially believed Trump's remarks to be a joke - thinking he'd splurge for a more opulent meal - he held true to his word and showered the champs with a feast consisting of Wendy's, McDonald's, Domino's and Burger King.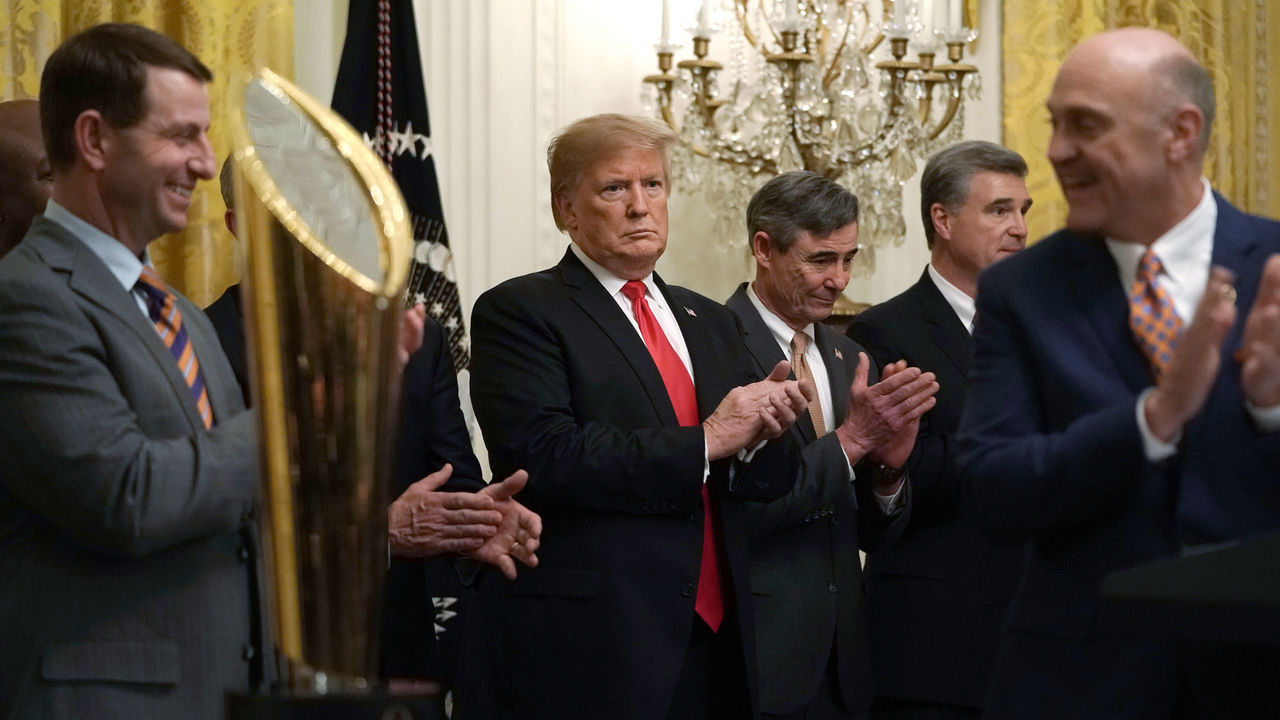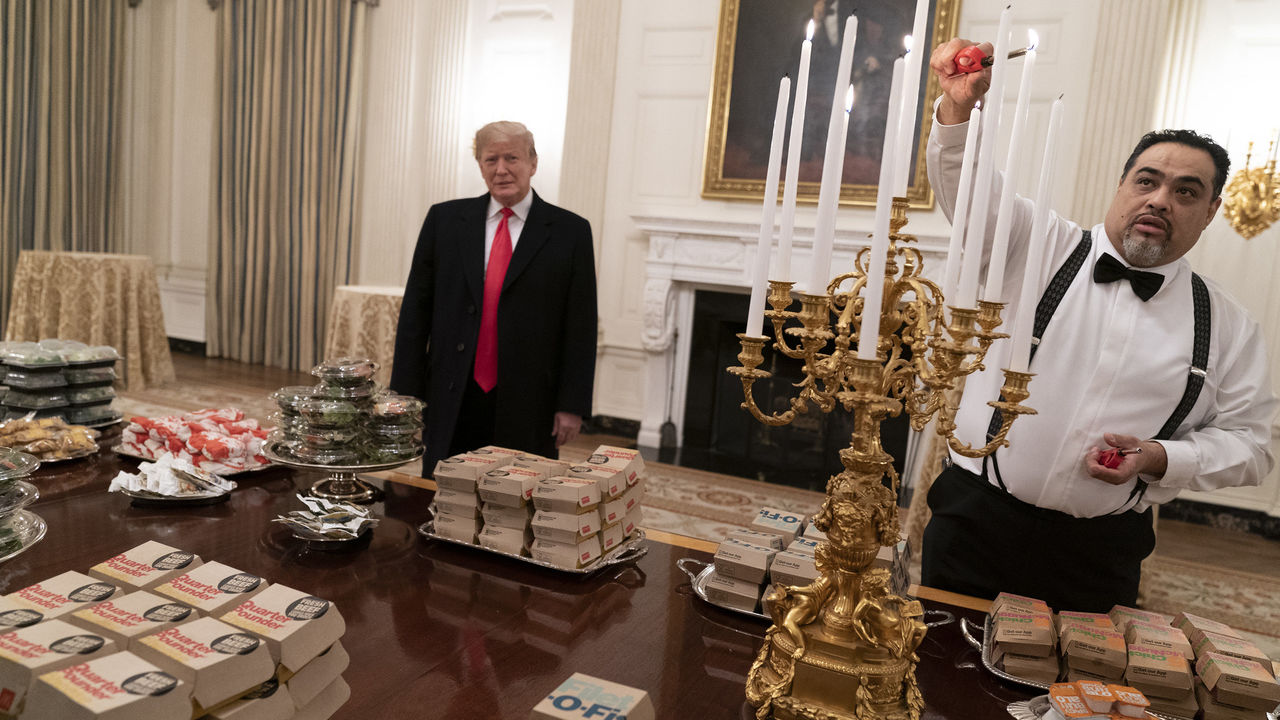 If Trump isn't elected for a second term, he appears to have a new goal in his sights: representing star quarterback Trevor Lawrence when he's eligible for the 2021 NFL Draft.
"I want to be the agent of that tall, handsome quarterback," Trump said, according to Hunter Walker of Yahoo News.
It's a bit early in the week for a cheat day, but the Tigers will work it off throughout the spring as Lawrence and Co. get set to defend their title.