Guide to Group of 5 win totals: UCF has (some) margin for error
Streeter Lecka / Getty Images Sport / Getty
UCF might have to settle for New Year's Six bowls until the College Football Playoff format expands.
The lone undefeated team from a season ago did everything it could and still couldn't crack the final four. And that raises the question: How motivated will the Knights be this year knowing that, at best, they'll be stuck on the outside looking in?
In our deep dive into oddsmakers' Group of 5 win totals for 2018, we might as well start with the program that sets the standard.
UCF - 9.5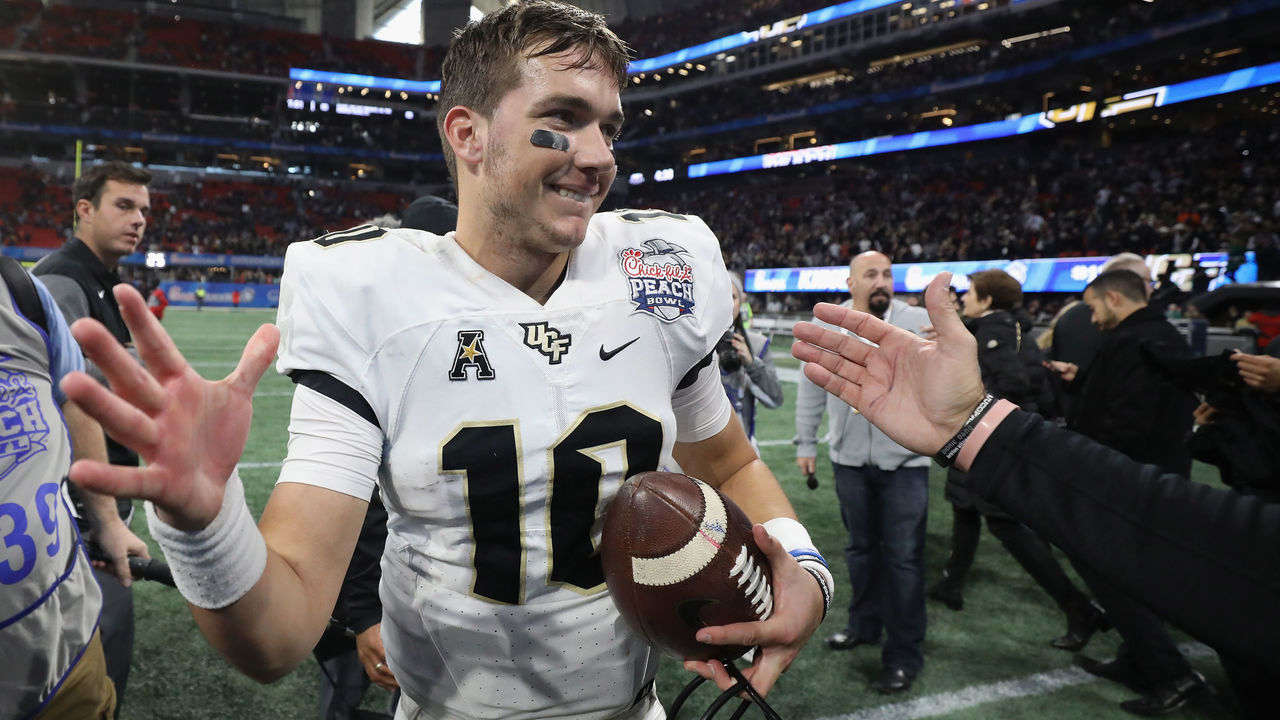 UCF replaced wunderkind Scott Frost - who turned an 0-12 team into a 13-0 club in two years before darting for Nebraska - with Josh Heupel, the former offensive coordinator at Missouri. The coaching change isn't ideal, but Heupel should have a relatively seamless transition where McKenzie Milton is concerned. The quarterback leads an experienced offense rife with playmakers who paced the nation with 48.6 points per contest last season.
The Knights' defense, meanwhile, was middle-of-the-pack in terms of standard metrics - which they could afford with an offense posting nearly 50 points per game. On the other hand, UCF behind only Wyoming nationally in turnover margin at plus-17, a statistic so volatile that it's difficult to imagine a repeat performance.
Between the coaching change and that plus-17, Central Florida remains due for regression. In terms of scheduling, however, if you can look past the paper test, it provides some reassurance. Ranked 17th per S&P+ (as SB Nation's Bill Connolly notes), UCF faces only one team inside the top 40 in that metric: Florida Atlantic, 31st.
Other than Lane Kiffin's Owls, Central Florida plays a pair of downward-trending ACC teams in Pittsburgh and North Carolina. Bettors should frankly be more worried about the Knights getting by Memphis in Week 7 than their Power 5 opponents.
Zigzag on UCF all you want, but for a team projected to win every regular-season game that's got some margin for error, it's obvious where I like this total to go.
Pick: UCF OVER 9.5 wins
Miami (OH) - 6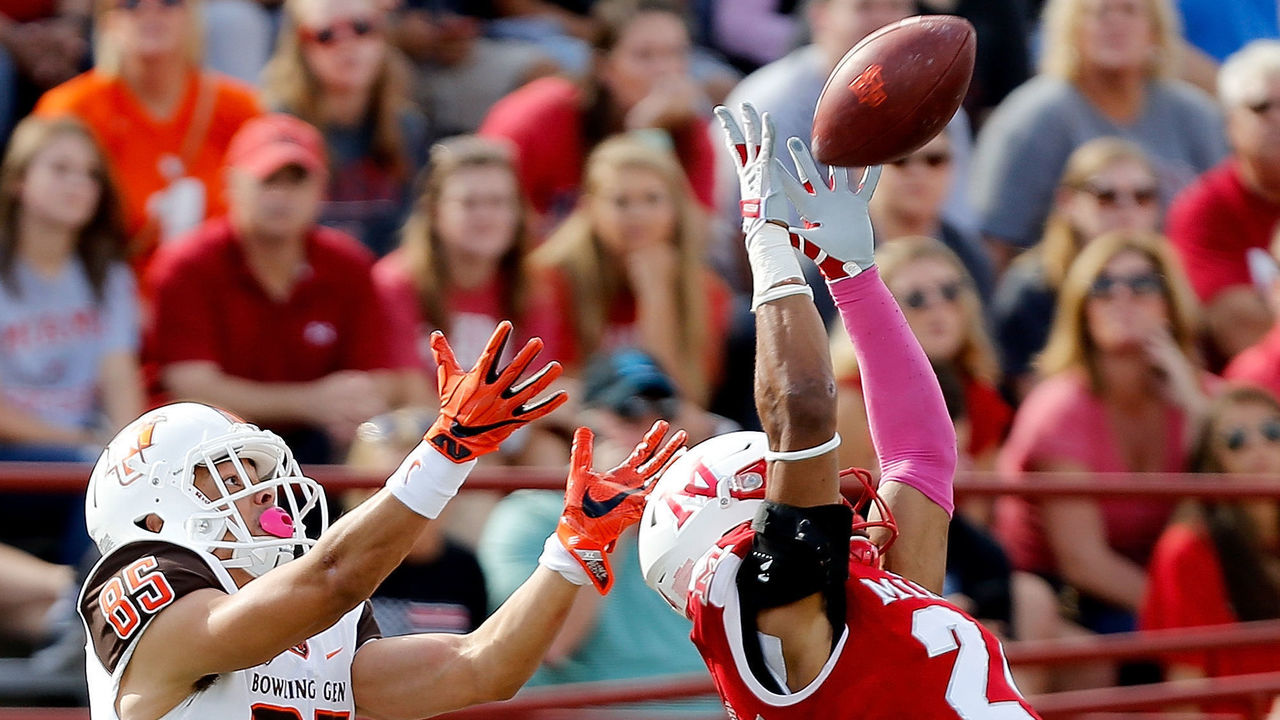 Head coach Chuck Martin has the opportunity to flip the tables on a 5-7 season that could have easily been a seven- or eight-win campaign if the Redhawks had benefited from any sort of luck.
Miami (Ohio) was snakebitten by injuries early in the year, then lost quarterback Gus Ragland for three games. The senior returns under center and is joined by an experienced skill corps while the defense could feature as many as 10 upperclassmen.
Pegged 82nd in S&P+, the Redhawks face eight clubs outside the Top 80 this season with home games against Marshall, Cincinnati, Western Michigan, and Ohio.
After losing nearly every nailbiter a season ago, if Miami (Ohio) can get on the right side of even half those situations, that'll be enough for the Redhawks to sail over the total.
Pick: Miami (OH) OVER 6 wins
Fresno State - 8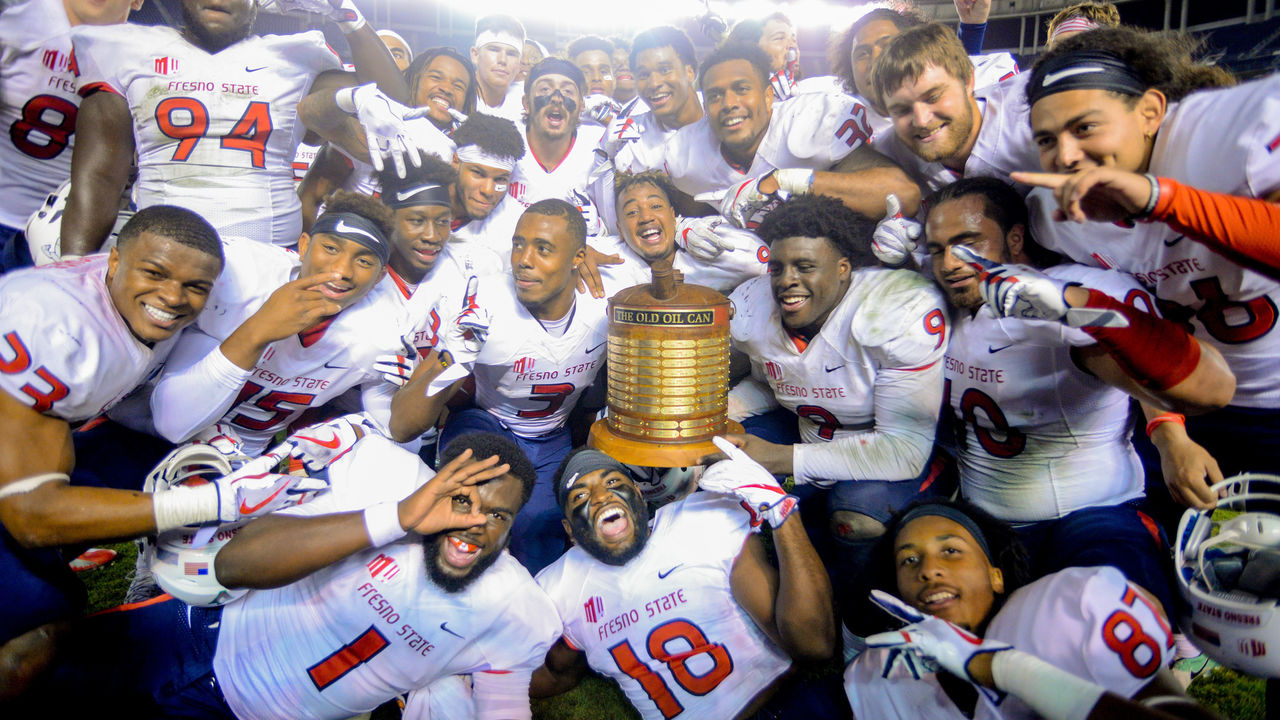 Fresno State's arc over the last half-decade is uber-quirky, dating back to the Tim DeRuyter days. That era of offense-or-nothing football worked out just fine for the Bulldogs when the quarterback-wide receiver duo of Derek Carr and Davante Adams made noise outside the Power 5 and springboarded Fresno State to the peak of the Mountain West.
DeRuyter's Bulldogs topped out at 11 wins (2013) and withered in each subsequent season until he was ousted following a 1-7 start in 2016. Fresno State poached alum Jeff Tedford from Washington, and he made waves in his first season en route to a 10-4 mark.
The key for the Bulldogs in '18 will be weathering the storm early, as they get Toledo, Minnesota, and UCLA after opening up against Idaho. If Fresno State can bend without breaking, it gets four teams outside the top 100 in S&P+ in the middle of the season before facing division powerhouses Boise State and San Diego State late. The cakewalks in October could help the Bulldogs build enough momentum to take at least one of those games, and that's enough to surpass their regular-season total.
Pick: Fresno State OVER 8 wins
Alex Kolodziej is theScore's betting writer. He's a graduate of Eastern Illinois who has been involved in the sports betting industry for 11 years. He can quote every line from Rounders and appreciates franchises that regularly wear alternate jerseys. Find him on Twitter @AlexKoIodziej.
(Photos courtesy: Getty Images)
Comments
✕
Guide to Group of 5 win totals: UCF has (some) margin for error
  Got something to say? Leave a comment below!