Full circle: Johnny Juzang chasing childhood dream with hometown UCLA
Photo illustration by Nick Roy/theScore
Johnny Juzang was commonly referred to as "J-Silk" by those around him in the early stages of his basketball development.
His former high school coach, David Rebibo, thinks the nickname suits Juzang perfectly because he looks so smooth and effortless on the court. But those in Juzang's orbit know that he didn't achieve success on natural talent alone.
The UCLA guard had a hunger to be great while playing for Rebibo at Harvard-Westlake School in L.A., but he knew he wouldn't be successful without putting in the work.
"The one thing that always stood out about Johnny was just how passionate and serious he was about the game of basketball," Rebibo told theScore ahead of Tuesday's Final Four rematch between the Bruins and top-ranked Gonzaga.
"He was always very thoughtful about what he needed to do and how he needed to go about doing it," Rebibo added. "And just very engaged in that. Just never wanting time off."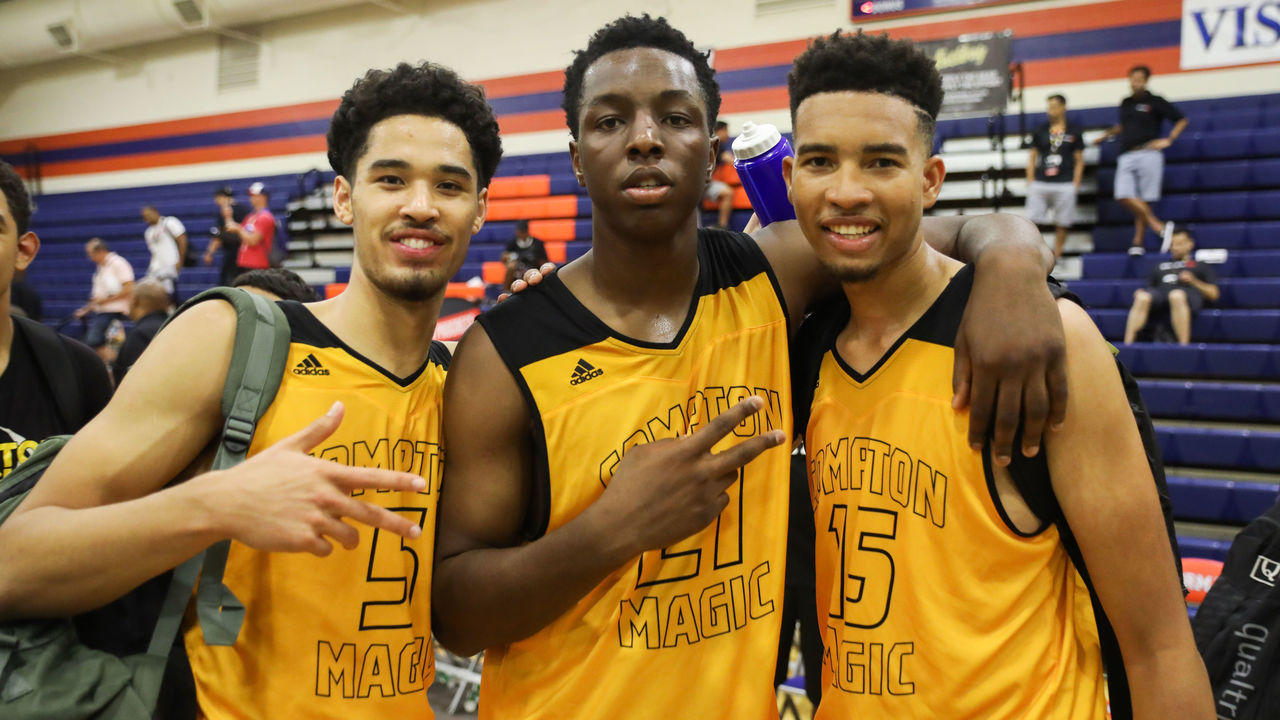 Since ninth grade, Juzang spent his summers playing for AAU powerhouse Compton Magic alongside future NBA lottery picks Evan Mobley and Onyeka Okongwu and current USC starting forward Isaiah Mobley. Those periods allowed Juzang to self-evaluate his progress. He always picked up certain things from other players and hoped to apply that knowledge when he returned to Harvard-Westlake a few months later.
Juzang was Harvard-Westlake's second-leading scorer during his freshman year but entered the following campaign aspiring to do more. He asked Rebibo for increased ball-handling responsibilities and expressed the need to improve as a defender and rebounder. The former University of San Francisco assistant had no problems putting more on Juzang's plate - but only on one condition.
"The one thing that I said to him was, 'Physically, you need to get stronger, and you need to be in great shape for us to do all these things with you.' And he was like, 'I totally agree,'" Rebibo said.
Juzang answered Rebibo's challenge with hourlong runs on the school track at 6 a.m. before class. He lifted weights prior to team practices and spent some late nights in the school gym getting extra shots up, including on a Super Bowl Sunday.
The L.A. native's relentless work ethic paid off: Juzang averaged 22.8 points - nearly a seven-point increase from his freshman year - as well as 9.5 boards and 2.8 assists over 26 appearances during the 2017-18 season. He followed that up with a career-high 23 points, 8.5 boards, and 3.4 assists per contest during his junior year and was named MVP of the Mission League, considered one of the most competitive in California.
In April 2019, Juzang announced he was reclassifying and attending college later that fall. He was a consensus top-35 recruit and attracted interest from numerous blue-blood programs, including UCLA. Juzang grew up cheering for his hometown Bruins and watched Lonzo Ball suit up for the blue and gold at Pauley Pavilion. However, head coach Steve Alford's firing just a few months earlier virtually eliminated UCLA from contention.
Alford had led the school's recruiting efforts for the talented guard, and Mick Cronin succeeded him only a few weeks before Juzang's reclassification. While the Bruins undoubtedly had a special place in Juzang's heart, Rebibo believes there simply wasn't enough time for Cronin to cultivate a relationship and communicate his vision. Juzang committed to Kentucky less than a month later.
Rebibo expressed his reservations to Juzang prior to the decision. He was worried about Juzang's fit on the Wildcats' roster, how he'd handle head coach John Calipari's brash personality, and the potential culture shock he might experience moving from Southern California to Lexington, Kentucky. Despite sharing similar feelings, Juzang believed that leaving his comfort zone and suiting up on a star-studded Wildcats squad was best for his long-term growth. After all, he already thrived on a talented Compton Magic team featuring future NBAers.
"We were fully supportive of (his decision)," Rebibo said. "He genuinely felt like he was ready. I think when players feel that way, you have to support that."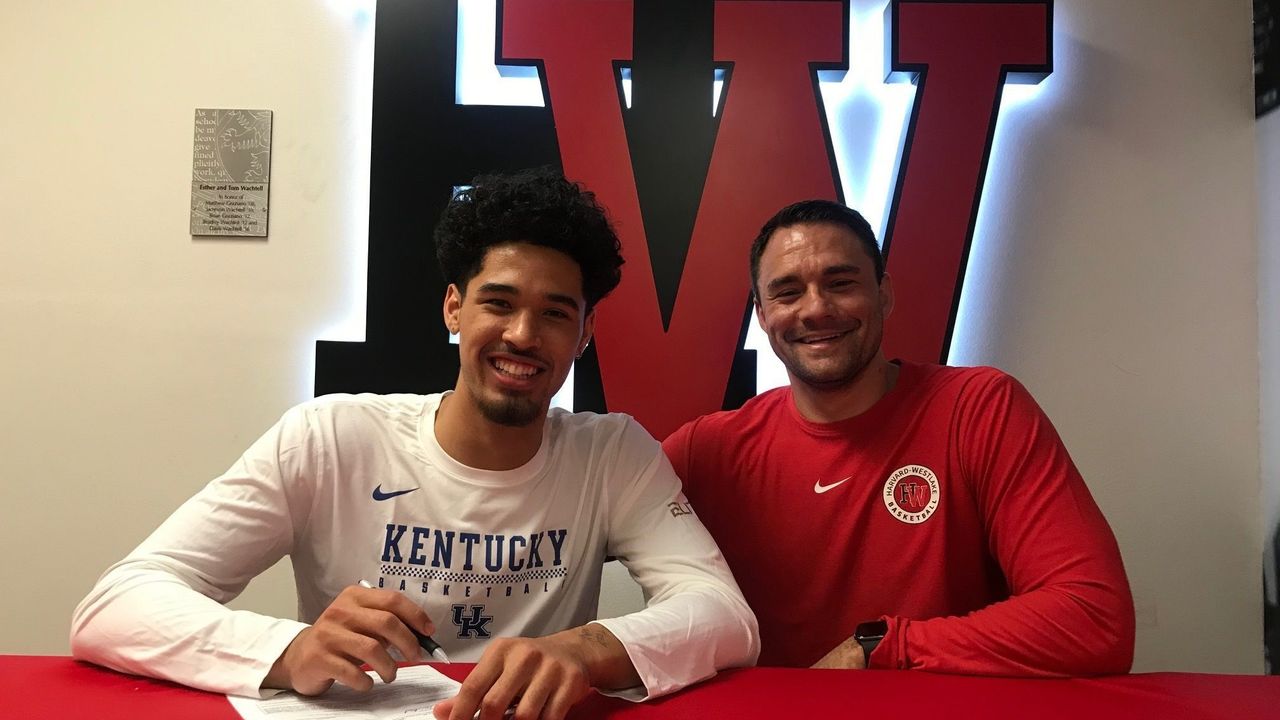 Juzang's lone season at Kentucky didn't go according to plan. His playing time fluctuated throughout 2019-20 as he was firmly behind the likes of Immanuel Quickley and Tyrese Maxey on the depth chart. Juzang functioned mostly as a spot-up shooter, averaging 2.9 points on 37.7% shooting in 12.3 minutes over 28 appearances.
He also dealt with homesickness. For the first time in his life, Juzang wasn't around family daily. His parents rented an apartment in Lexington near campus but could only visit him five times between work and attending games at Harvard, where his older brother, Christian, was finishing off a solid four-year career.
Rebibo thinks Juzang's struggles on and off the court combined with the COVID-19 pandemic led to him transferring to the Bruins following his freshman year.
"I think UCLA was truthfully always his first love, but I also think that he was ready for a change during an incredibly hard time," Rebibo said. "It wasn't just the season or Kentucky. We're also in the heart of a pandemic. That kind of levels expectations. That kind of levels and grounds you to a degree with regards to wanting to be around family and closer to home."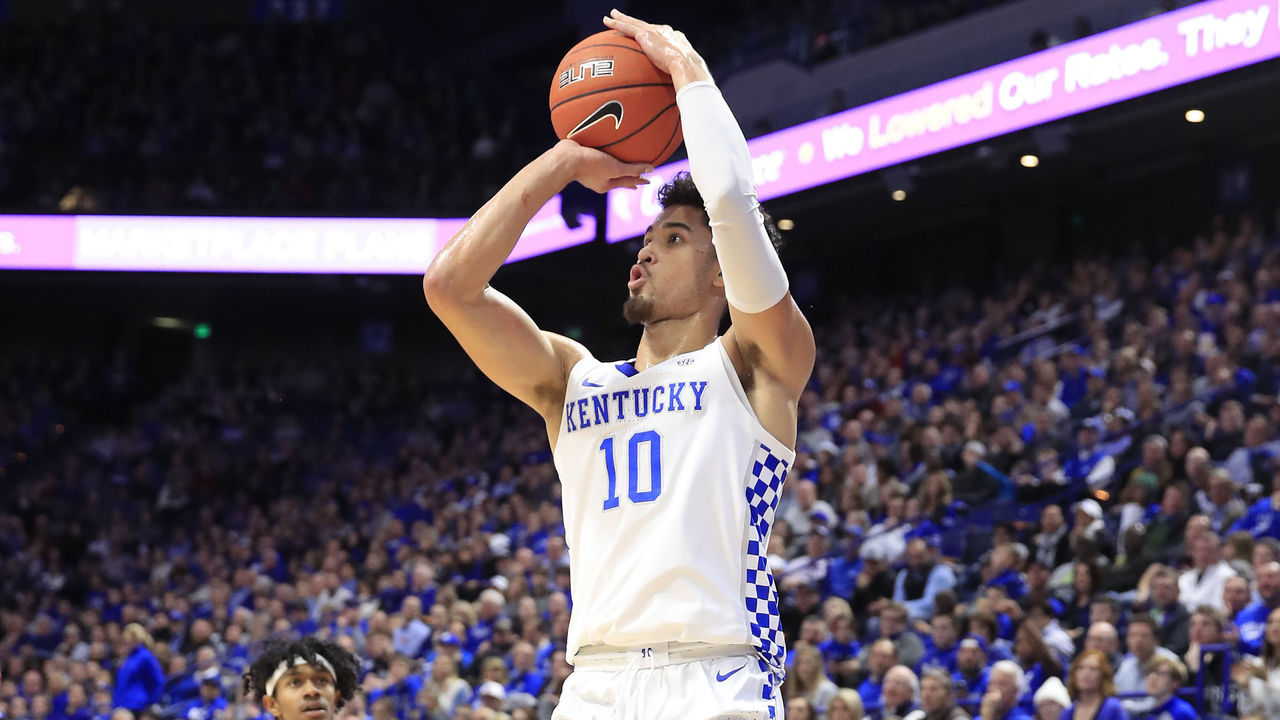 The change of scenery put Juzang back on the NBA radar. His offensive skills evolved under Cronin. The coach put more emphasis on the mid-range game and attacking the rim. Juzang came off screens on set plays and cut when he didn't have the ball in his hands. He also drew more fouls, earning additional trips to the charity stripe.
Juzang started in all but one of his 27 appearances for UCLA as a sophomore, averaging a team-high 16 points per game on 44.1% shooting, including a 35.3% mark from deep. He posted 10-plus points 20 times during that 2020-21 season after registering two double-digit scoring games at Kentucky. He also hit the fifth-most triples in the conference (55) and earned All-Pac-12 second-team honors.
Juzang saved his best performances for March Madness, recording 22.8 points per contest on a sizzling 50.9% shooting across six appearances. His 137 total points were the second-most in school history for a single NCAA Tournament behind Hall of Fame guard Gail Goodrich. Juzang's shotmaking and clutch play powered the Bruins from the First Four to the Final Four. Outside of a national championship, Juzang couldn't have scripted a better homecoming.
"(UCLA) had a need for a guy like Johnny, and Johnny had a need for a coach like Cronin," Rebibo said. "I think Johnny values a guy who is going to teach him, continue to develop him, and hold him accountable. But also, allow him to be him."
Rebibo added: "I think any time athletes feel like you're helping their growth, you're going to get the most out of them and continue to get the most out of them."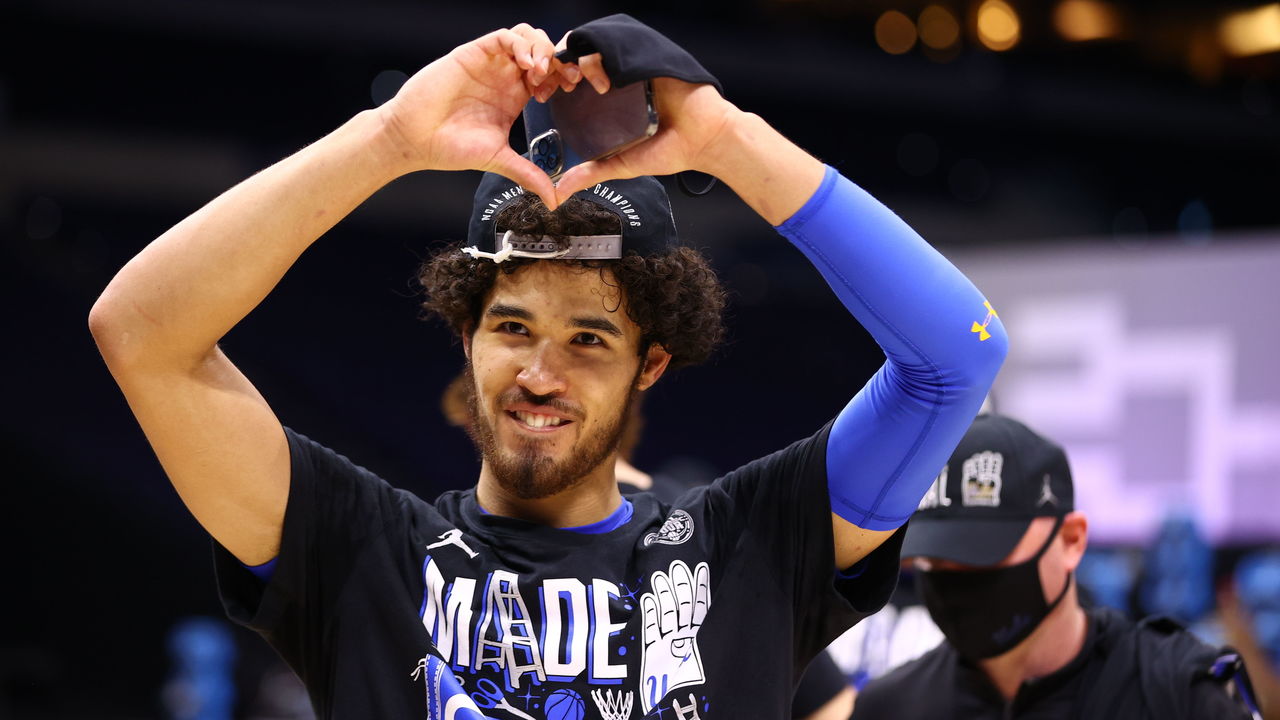 Juzang opted to return for his junior year after testing the NBA draft waters this past April. Unlike last year, he and the Bruins won't be catching anybody by surprise.
Juzang was named an AP preseason All-American and is among 50 players on the Wooden Award watch list. Meanwhile, UCLA entered the 2021-22 campaign ranked second in the AP Poll and returned its entire starting five from a year ago. With the additions of Rutgers transfer Myles Johnson and five-star recruit Peyton Watson, the Bruins might be even better this time around.
Growing up, Juzang wrote out his basketball goals on paper and taped them to his bedroom closet. One of those messages read: Win a national championship. The chance to fulfill that childhood dream for his hometown school was difficult for Juzang to pass up.
"Johnny always had an affinity for UCLA," Rebibo said. "Obviously the history, the legacy - it speaks for itself. To be so close to adding to that and not getting there ... I think that excites him."
Comments
✕
Full circle: Johnny Juzang chasing childhood dream with hometown UCLA
  Got something to say? Leave a comment below!