Countdown to March: 10 storylines to watch as Big Dance approaches
Soobum Im / Getty Images Sport / Getty
As an unprecedented college basketball season approaches its climax, there's still plenty that needs to be settled ahead of Selection Sunday.
Here are 10 storylines to watch in the final month before the Madness begins.
Gonzaga pursuing perfection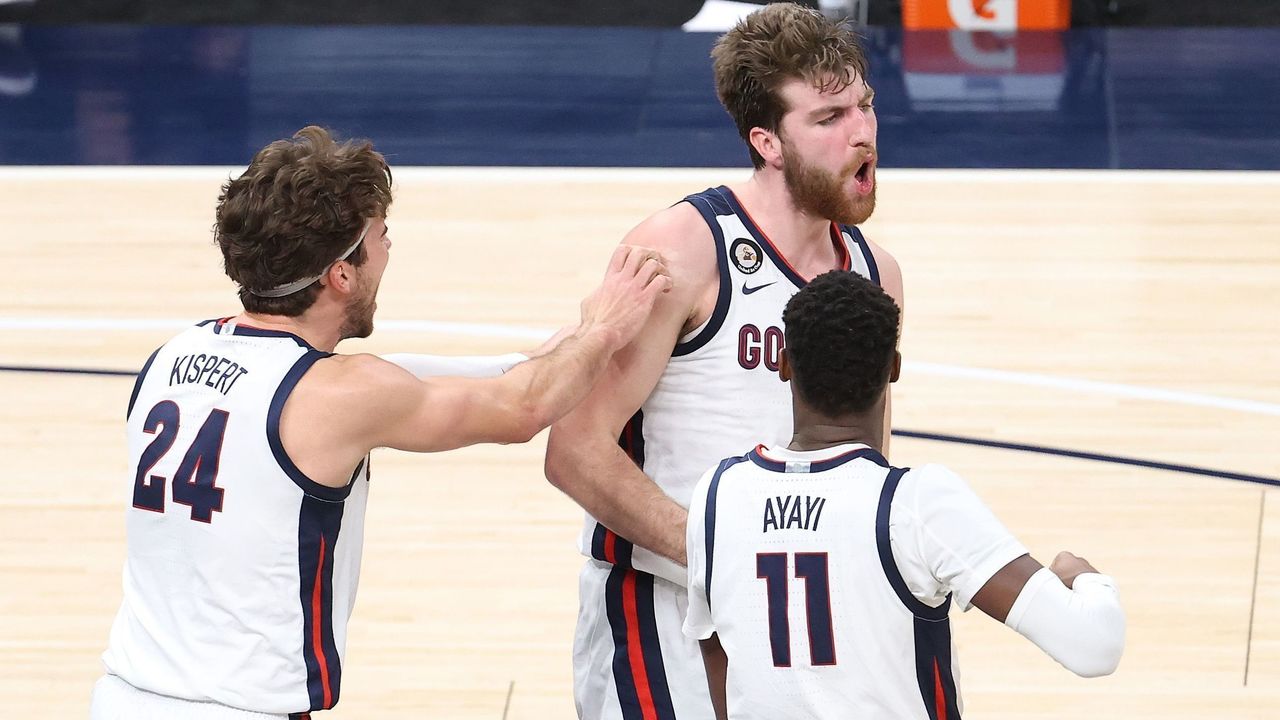 Typically, the AP Poll's No. 1 team changes frequently. Last season, six different squads held the top spot, with none doing so for longer than five weeks. This year, however, the No. 1 spot has been held solely by Gonzaga. Led by a dominant seven-man rotation, the Bulldogs pace the country in both points per game and field-goal percentage, and they sit at a perfect 15-0.
That shiny record hasn't come against poor competition either. They've played against four ranked teams and won all but one of their games over the entire season by double digits. At this point, there is virtually no debate on whether Gonzaga will enter the NCAA Tournament undefeated. The real question is: Can the Bulldogs run the table in March and win their first-ever national championship?
Duke, Kentucky could miss NCAA tourney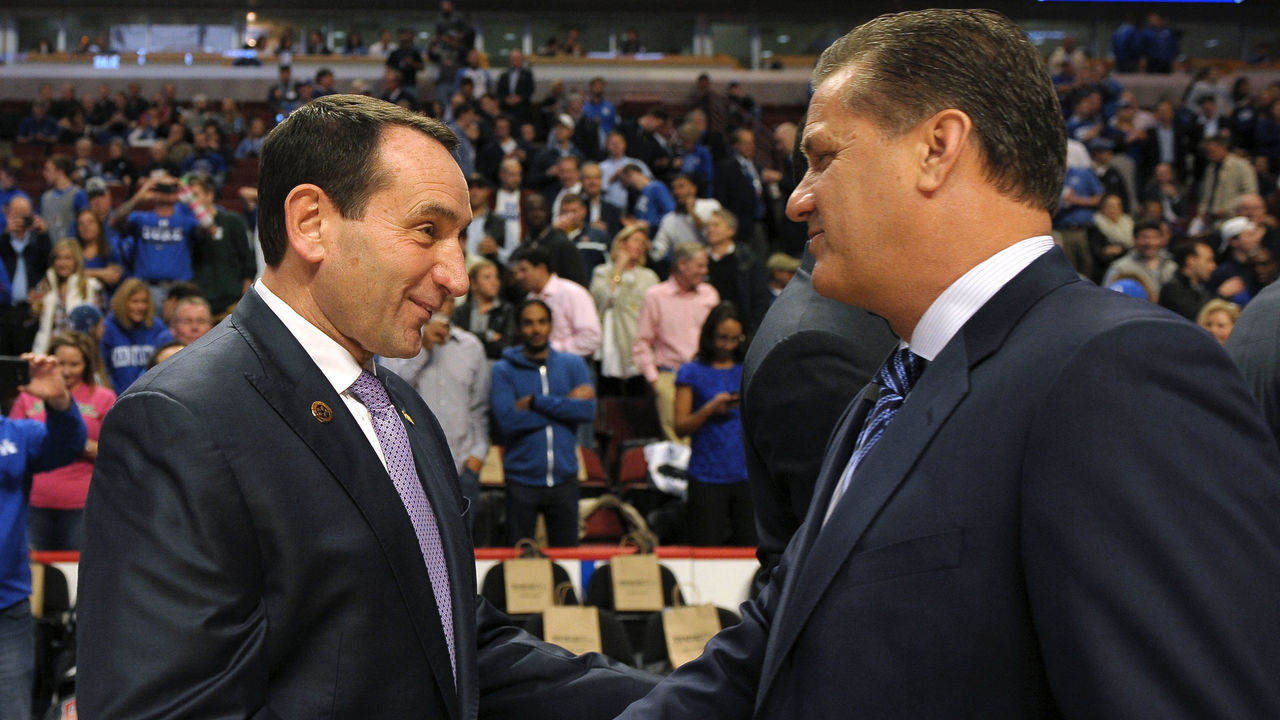 The last time both Duke and Kentucky failed to make the Big Dance was the 1975-76 campaign. The Blue Devils' season was always going to hinge on their freshmen, and that doesn't appear to be changing.
Second-year forward Matthew Hurt has been the only consistent performer on a team that's still searching for an identity. However, Duke could turn things around if DJ Steward continues his recent stretch of strong play and fellow freshman Jalen Johnson plays to his potential.
Meanwhile, the Wildcats find themselves in a much tougher spot. John Calipari's squad sits five games under .500 with a daunting SEC schedule ahead. Kentucky ranks 15th in KenPom's adjusted defensive efficiency but has loads of trouble scoring. Five-star recruit Brandon Boston Jr. has been out of sync all season while Terrence Clarke didn't fare much better before going on the shelf.
Baylor eyes 1st regular-season conference title since 1950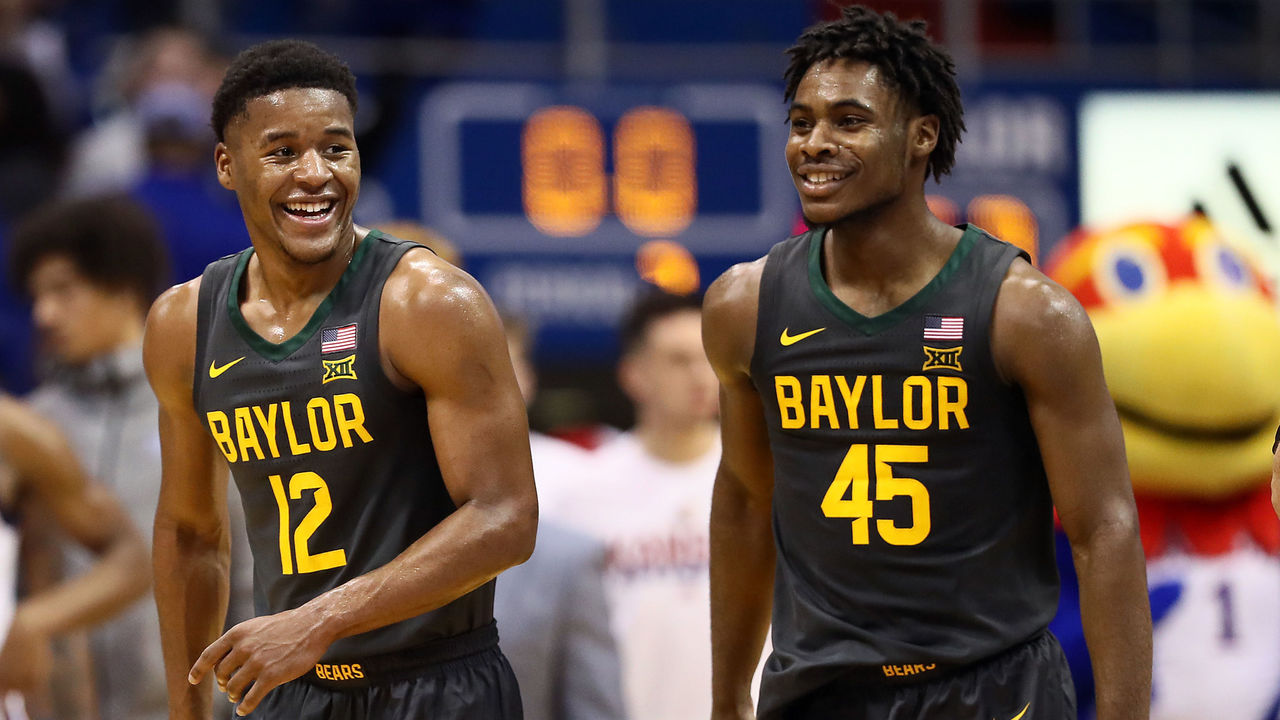 Baylor nearly snapped its 71-year drought last season, finishing second in the Big 12 with a 15-3 mark. While the Bears look poised to accomplish bigger things in 2020-21, a regular-season conference title would formally validate the program's transformation under head coach Scott Drew.
Once known solely for its offense, Baylor is equally impressive on the defensive end. Guards Jared Butler and Davion Mitchell generate turnovers with their on-ball pressure, forward Mark Vital imposes his physicality on bigs and guards, and players on most of the team's five-man lineups can switch seamlessly with one another.
Baylor absolutely deserves to be considered a national championship favorite alongside Gonzaga. The Bears' lowest margin of victory is eight points, and they're currently the only school ranked in the nation's top three in KenPom's adjusted offensive and defensive efficiency.
Oklahoma State hopes to be allowed into postseason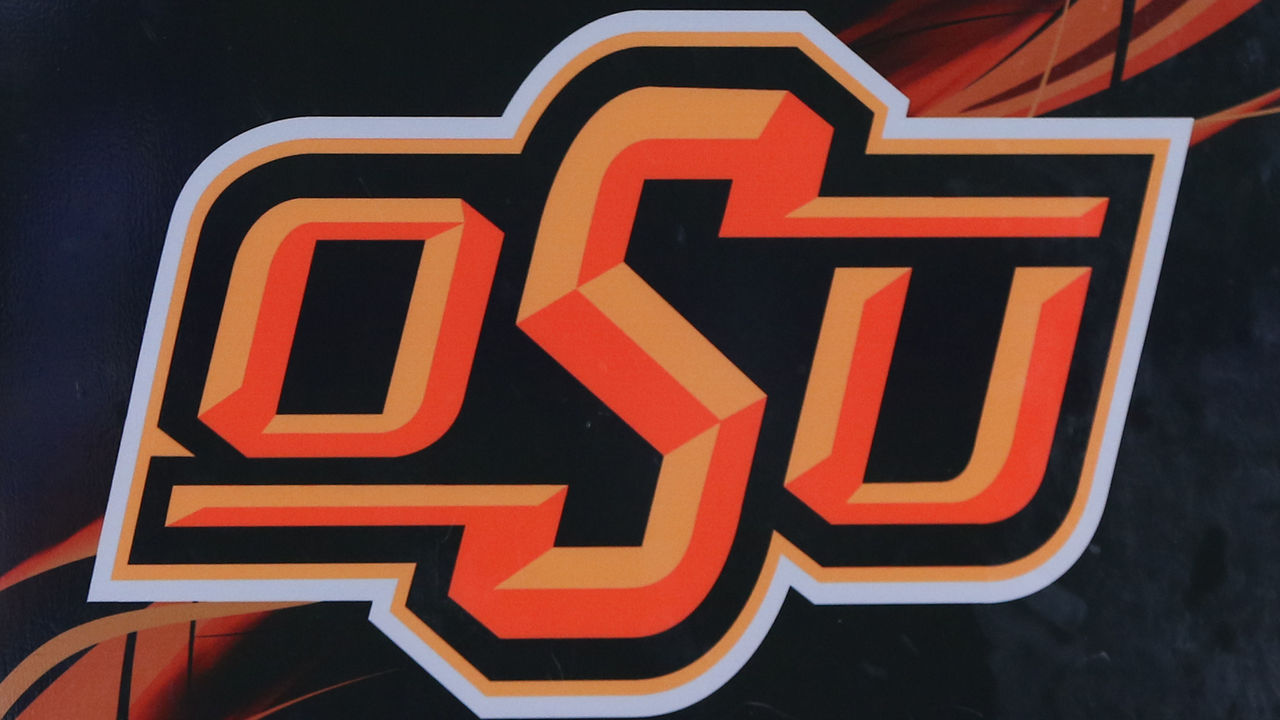 Oklahoma State strengthened its NCAA Tournament resume with wins over Kansas and Texas Tech, but its fate isn't completely in its hands. The Cowboys are still awaiting a response to their appeal of the NCAA's one-year postseason ban in relation to the FBI's investigation into recruiting corruption, bribery, and fraud in college basketball.
The school can still compete in the Big Dance if it wins the appeal or a decision isn't made beforehand. The inclusion of Oklahoma State would put potential No. 1 pick Cade Cunningham into the national spotlight; the 6-foot-8 freshman guard has impressed scouts with his shot-creating ability and superb court vision.
Big Ten dominating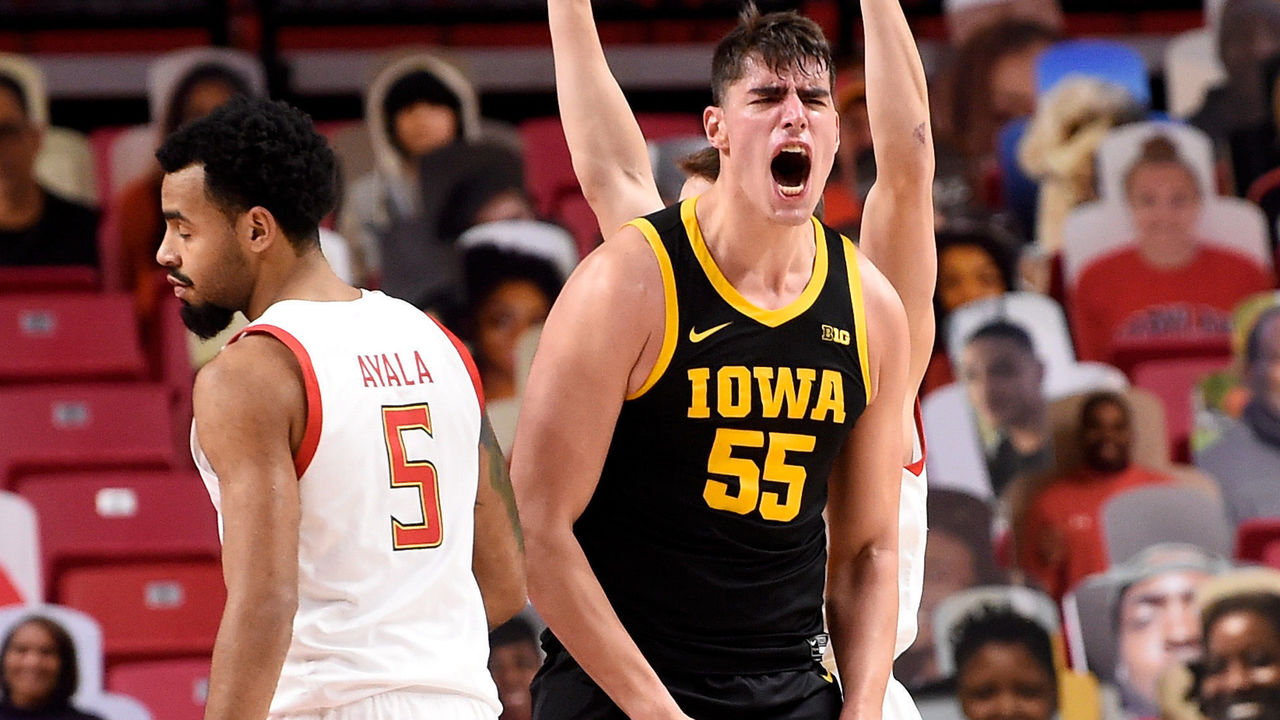 The Big Ten hosts 14 teams, yet the league has accomplished more than most other conferences combined. It houses Player of the Year front-runner Luka Garza, nine different schools ranked in the AP Poll at some point this season, and 12 teams ranked in KenPom's top 50. At least 70% of the league should be dancing in March Madness, which would be an NCAA record.
Simply put, there are no breaks in the Big Ten. While it lacks a dominant team like Gonzaga or Baylor, every squad fighting through its daunting conference schedule will be battle-tested come March.
Alabama gunning for its best season this century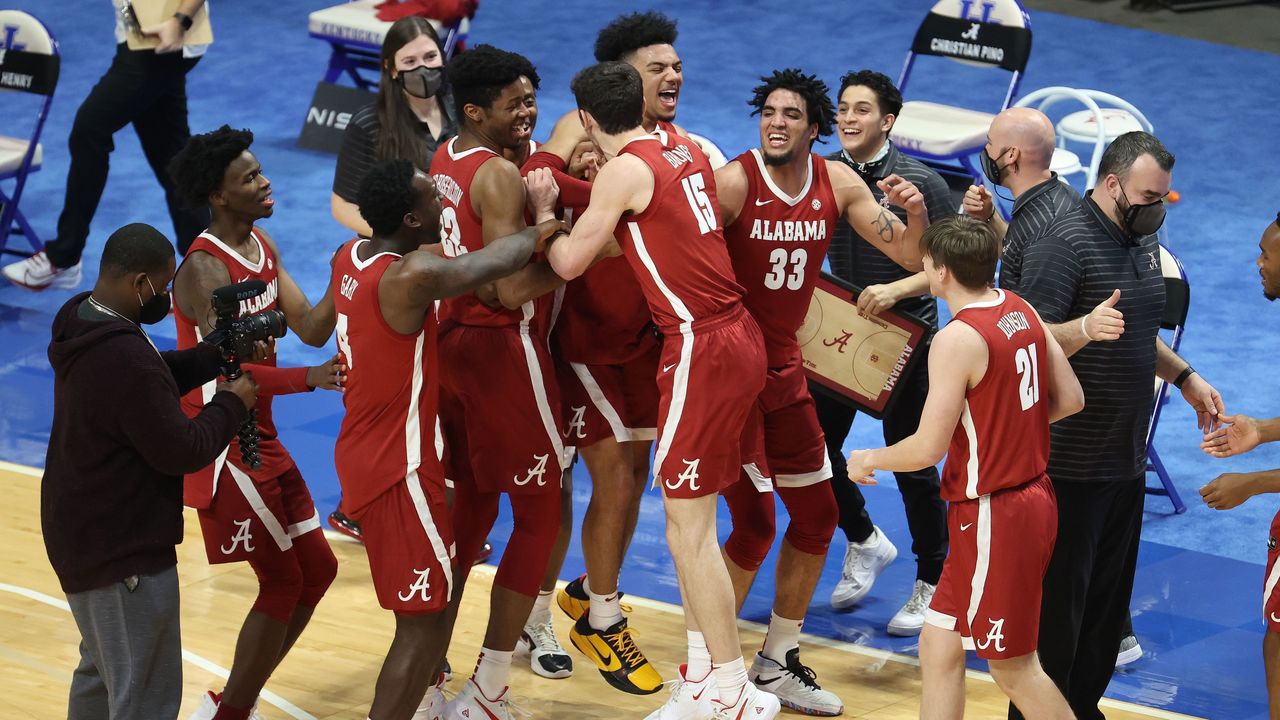 The last time Alabama was ranked in the top 10 of the AP Poll this late into the season was back in 2002. It sits at No. 9 following a nine-game conference winning streak, placing the school first in the SEC. Led by a balanced attack and a ton of 3-pointers, the Crimson Tide are looking to become the first squad in school history to advance to the Final Four.
They don't have the pressure of being an undefeated team or the conference challenges of playing in the Big Ten or Big 12, but the Crimson Tide have their own determination to finish strong. If all goes according to plan, head coach Nate Oats and Co. could become Alabama's best team this century.
Drake quietly enjoying excellence
Gonzaga and Baylor garner most of the attention, but one other undefeated team remains; Drake, tucked away in Des Moines, Iowa, is sitting pretty at 16-0. The Bulldogs began their year with an upset win at Kansas State and have beaten up on their competition since, with only three of their games coming within single digits. Led by steady guard Roman Penn, they've demonstrated efficient shooting and pesky defense, helping them rise up to 13th in the NCAA's NET rankings.
The secret is out across the nation: The Bulldogs are legit. They're going to receive their opponents' best efforts each game, and playing in the Missouri Valley is no cakewalk. A potential conference tournament clash with Loyola-Chicago would be appointment television.
Mobley brothers leading USC's Pac-12 charge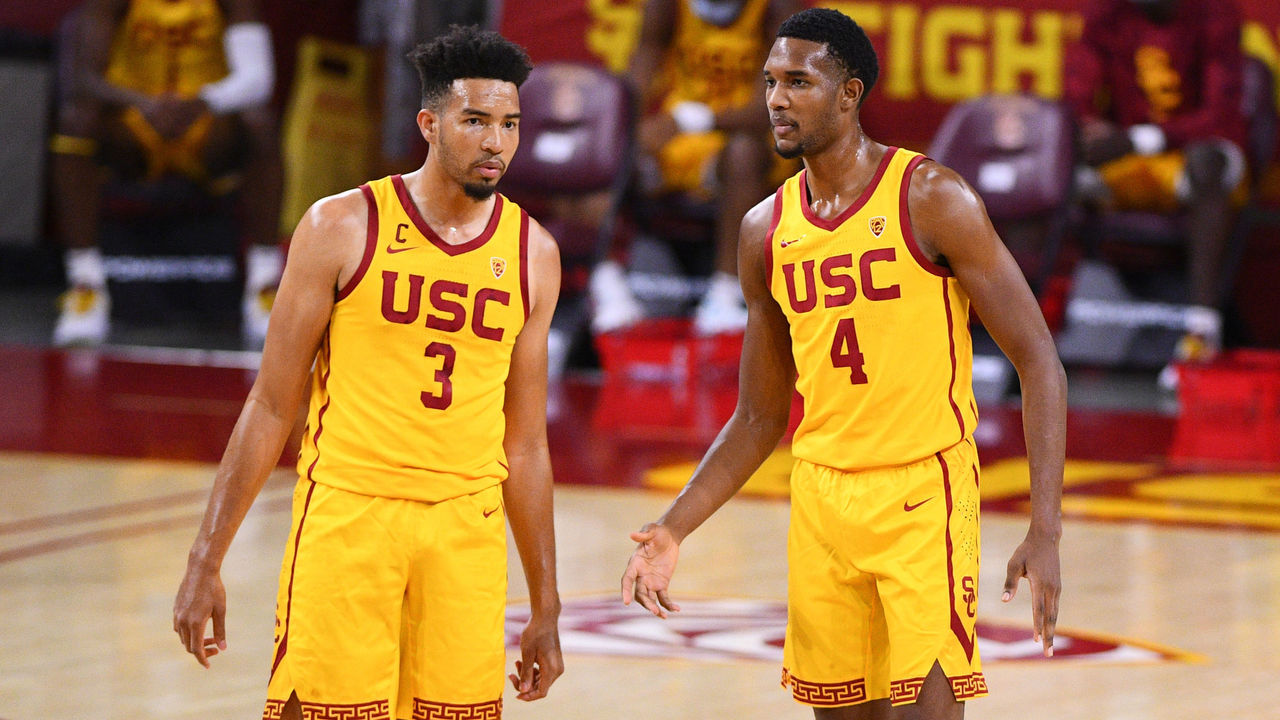 Cunningham gets the plaudits as college basketball's best prospect, but USC's Evan Mobley is certainly making a case of his own. The freshman big man has gotten the Trojans off to an impressive 13-3 start, partially due to the familiarity he shares with his frontcourt partner, brother Isaiah.
Together, they've vaulted the Trojans to sixth nationwide in blocked shots, with both Mobley brothers averaging over one per game. Evan is putting together an outstanding statistical season, and with a strong performance under the bright lights of March Madness, he should guarantee himself a top spot in this year's NBA draft.
UConn's Big East hopes rest on Bouknight's return
James Bouknight was arguably the leading candidate for Big East Player of the Year before undergoing elbow surgery Jan. 13. UConn has since gone a respectable 3-2, but his absence has proved just how important he is to the Huskies' success.
The sophomore guard is one of the few players on the roster who can manufacture his own offense. Bouknight's ability to attack the rim and pull up from the perimeter opens up scoring opportunities for his teammates. UConn is averaging 9.3 fewer points per game during his absence.
UConn only has three games scheduled over the next two weeks. Should Bouknight return during that timeframe, the school will have a real shot at the conference crown.
Texas could be on verge of breakthrough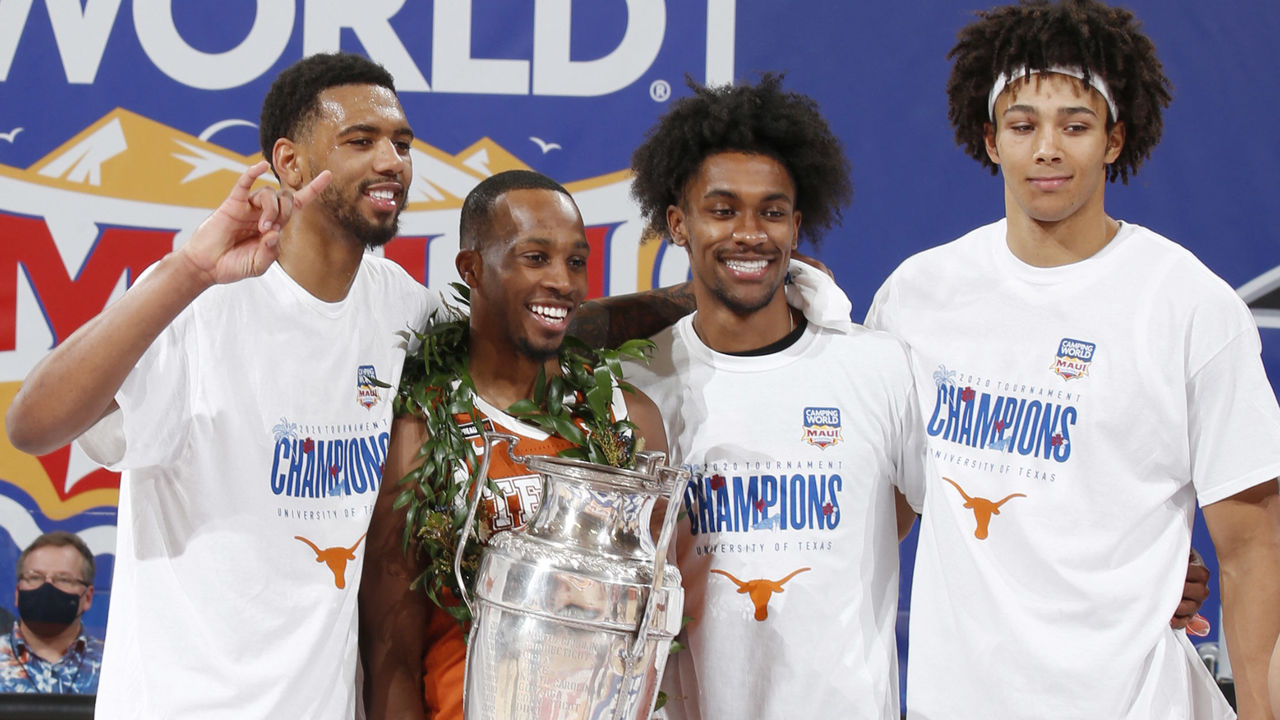 What a difference a year can make.
Texas head coach Shaka Smart entered the 2020-21 campaign squarely on the hot seat after an underwhelming five years in charge. However, the program's sudden resurgence has silenced any doubts about his future.
The Longhorns are 11-3 on the year, which includes their first-ever Maui Invitational title and road wins over Kansas and West Virginia. In January, Texas cracked the AP's top five for the first time in nearly a decade. Team defense has never been an issue during Smart's tenure, but the offense is much improved from a year ago.
A victory over second-ranked Baylor on Tuesday would solidify Texas as a true contender.
Comments
✕
Countdown to March: 10 storylines to watch as Big Dance approaches
  Got something to say? Leave a comment below!