With the 2019 draft now over, scouts can turn their attention to next year's deep class of budding stars who will be making their way into the NBA.
Here are the five prospects worth keeping an eye on ahead of the 2020 NBA Draft:
LaMelo Ball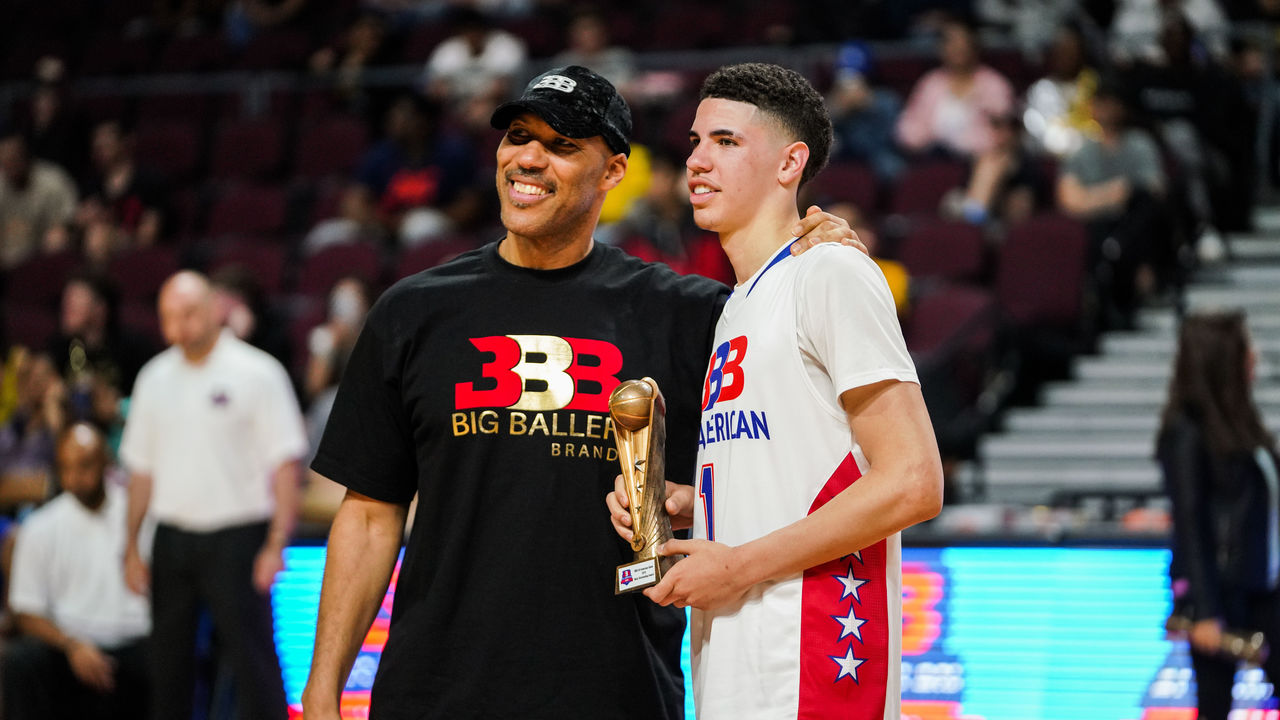 | School | Position | Height | Weight | Best attribute |
| --- | --- | --- | --- | --- |
| N/A | PG | 6-foot-7 | 180 lbs | Playmaking  |
The youngest Ball brother is certainly a polarizing figure in the high school basketball landscape, but he will undoubtedly receive several looks through the draft process because of his unconscious shooting ability, impressive vision, and scary 6-foot-7 frame.
Unlike LiAngelo, LaMelo has legitimate NBA-level talent and could make his way into the lottery if he impresses during his time with the Illawarra Hawks in Australia's NBL. And unlike Lonzo, LaMelo is a willing shooter and capable of stretching out well beyond the 3-point line.
The 17-year-old is still heavily flawed and could take a massive dive if he doesn't prove his perceived character issues were just a reality TV gimmick. Regardless, don't judge the teenager solely on his father's brash nature; the talent is there and he's arguably the most intriguing potential draftee - even if he doesn't end up as a top-five pick.
James Wiseman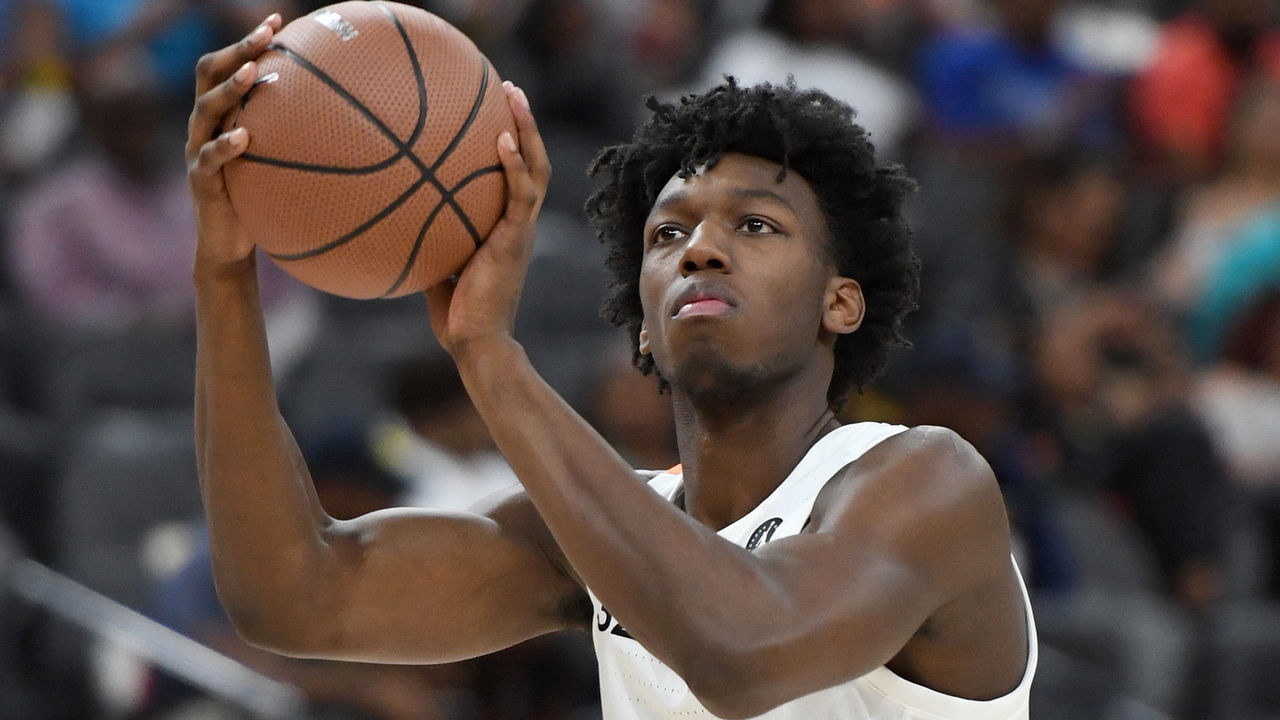 | School | Position | Height | Weight | Best attribute |
| --- | --- | --- | --- | --- |
| Memphis | C | 7-foot | 230 lbs | Mobile big |
Wiseman is currently the favorite to land first overall in the 2020 draft - and for good reason. The 7-footer is a physical beast with a 7-foot-6 wingspan, a terrific touch, and elite mobility.
Memphis ranks among the best teams in the country and will likely heavily feature Wiseman as its top offensive option. He'll have an opportunity to dominate the interior, either facing up or with his back to the basket. Wiseman has a rare blend of old-school skills and modern versatility, which should help him acclimate when he reaches the pros.
If not for the one-and-done rule, we may be discussing Wiseman as the No. 2 pick of this past draft, right behind Zion Williamson. Expect him to receive comparisons to Anthony Davis as one of the nation's most unstoppable two-way forces.
Cole Anthony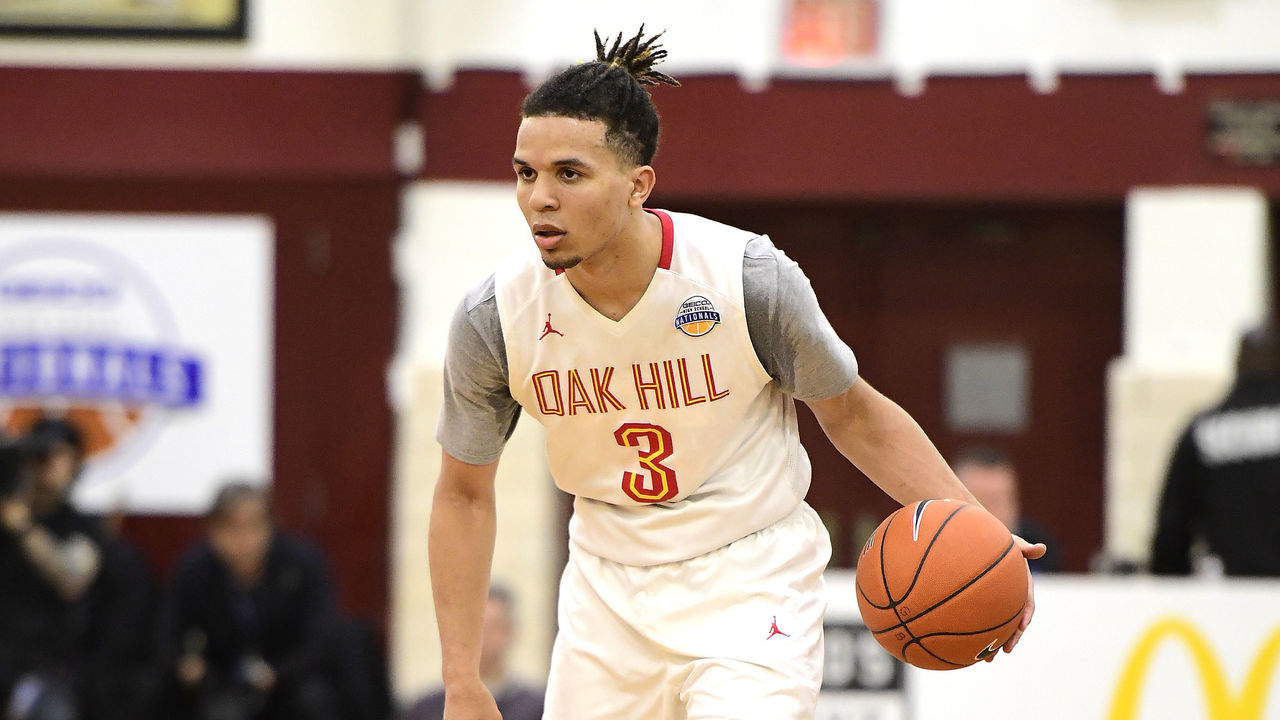 | School | Position | Height | Weight | Best attribute |
| --- | --- | --- | --- | --- |
| North Carolina | PG | 6-foot-3 | 185 lbs | Offensive versatility |
When Anthony chose to attend North Carolina, he immediately catapulted the program from potential obscurity and into the top 10.
The Tar Heels lost their top five scorers from last season but are primed for another run in the NCAA Tournament thanks to the addition of Anthony. He should comfortably fit into Roy Williams' up-tempo system, as point guards have traditionally thrived in Chapel Hill.
Son of former NBA player Greg Anthony, the McDonald's All-American is an elite athlete who can attack the rim at will with an explosive first step and ability to play above the rim. He's also equipped with a shifty handle and can hit 3-pointers off the dribble at a solid rate. Anthony will force collegiate defenses to collapse, and he'll be able to find open teammates with drive-and-kicks.
Anthony's versatility on offense will aid him in flourishing with the Tar Heels before likely becoming a top-three pick in next June's draft.
Anthony Edwards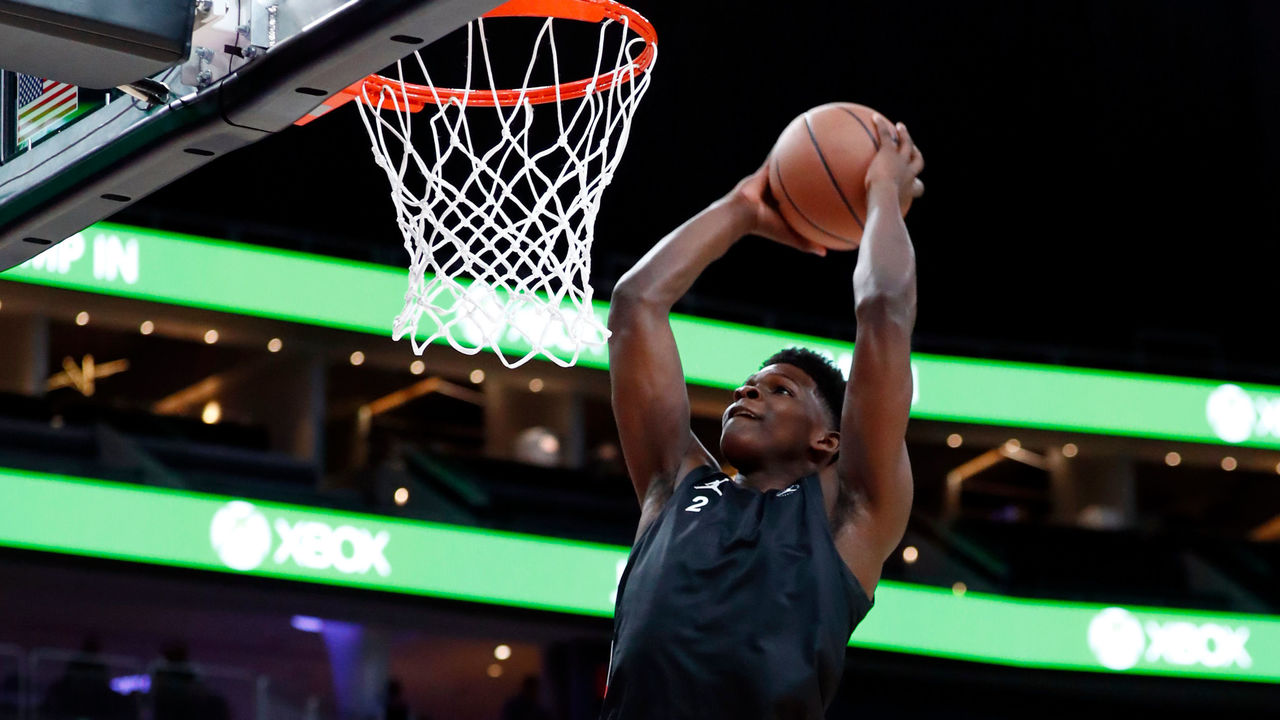 | School | Position | Height | Weight | Best attribute |
| --- | --- | --- | --- | --- |
| Georgia | SG | 6-foot-4 | 205 lbs | Scoring |
Edwards is a tank on the perimeter who bullies his way to the paint and finishes through contact with ease. If that sort of dominance can continue on the collegiate level, the Atlanta native will force his way into the discussion of the draft's premier talent.
Most were caught off guard by his decision to stay close to home and join Georgia - a program that has traditionally struggled to produce high-level basketball talent. However, Edwards will have an opportunity to really put the school on the map in what will likely be his only year with the Bulldogs.
If the shooting guard can continue to develop a consistent 3-point jumper and maintain his physicality to become a relentless defender, he should have no problem making significant waves ahead of an inevitable NBA debut.
Nico Mannion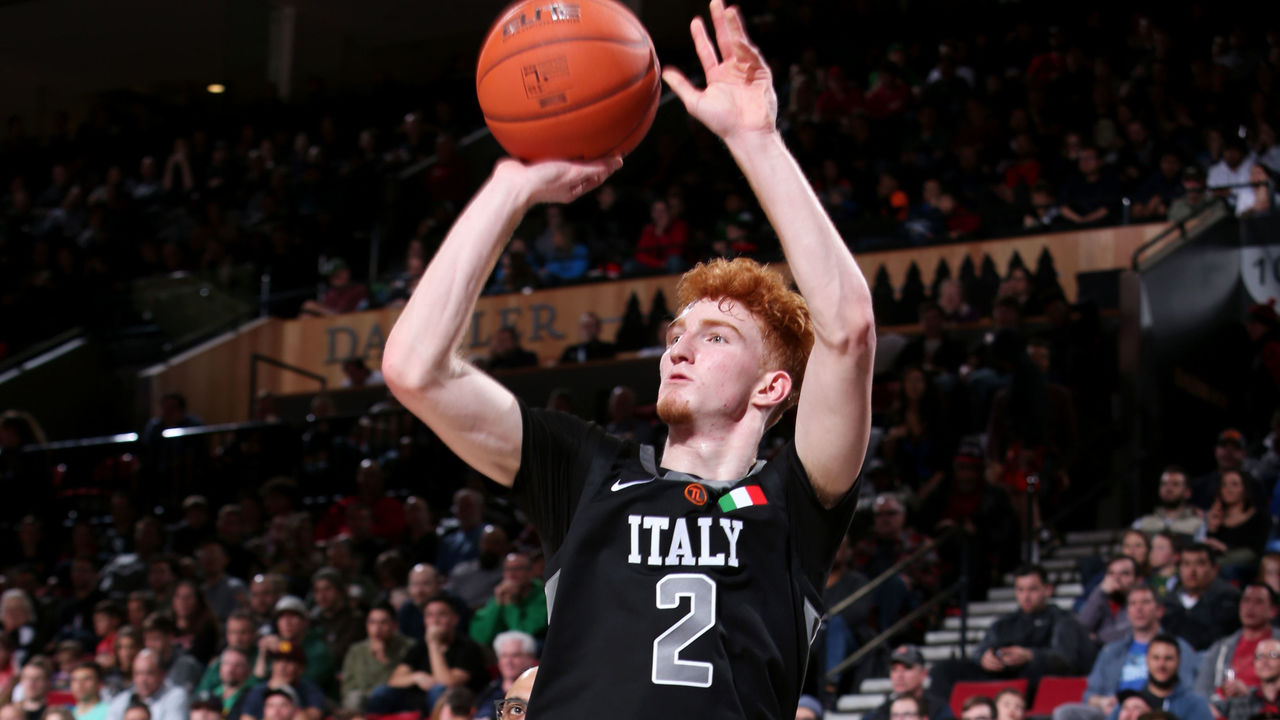 | School | Position | Height | Weight | Best attribute |
| --- | --- | --- | --- | --- |
| Arizona | PG | 6-foot-3 | 180 lbs | Playmaking |
If there's a point guard in the draft who should have no trouble translating his skills on any level, it's Mannion. He may be the most gifted player on the list and has an opportunity to prove it at Arizona.
Mannion effortlessly collapses defenses and finds openings for the kick from any angle. He's gifted in breaking down the opposition with efficient ball-handling and can space the floor with his excellent range.
He may struggle against stronger players, but like Trae Young, he's smart and crafty enough to find ways to keep defenses on their toes and continue playing effective basketball.
Mannion remains a lightning-quick athlete who has solid bounce when attacking the rim. With some added muscle, he may become the most complete offensive player in the upcoming class.