Should the Pelicans tank the rest of the season?
Derick E. Hingle / USA TODAY Sports
To glance at today's NBA landscape is to recognize that there is no uniformity when it comes to team-building strategy in pro basketball.
To wit: The Golden State Warriors, the best team in a generation, are built around three homegrown first-round draftees (taken seventh, seventh, and 11th overall), a second-rounder who was passed on 34 times (including twice by the Warriors themselves), a former first overall pick acquired in a trade (in exchange for another homegrown second-rounder), and a former All-Star they dealt five picks (including two firsts) to dump enough salary to accommodate.
The Cleveland Cavaliers languished in the doldrums for a spell, lucked into winning the lottery thrice in four years, had one of those picks blossom into a star, lured the best player of this era back home in free agency, then used the other two No. 1 picks to pry a third star loose. The Indiana Pacers are thriving without having picked higher than 10th in the draft, swung a major trade, or hit a home run in free agency. The Dallas Mavericks have navigated that same tricky balance for more than a decade.
This is all to say that team-building is not a science, even if the Philadelphia 76ers - the worst team in a generation - have done their damnedest to distill it to one. Whether or not the Sixers' multi-year tanking project bears fruit, it's worth remembering that there are innumerable ways to build a contender, that each is contingent on a healthy dose of luck, and that none is any more viable than another.
Which brings us to one of this year's most interesting team-building questions: What should the New Orleans Pelicans do?
Learn from their mistakes, ideally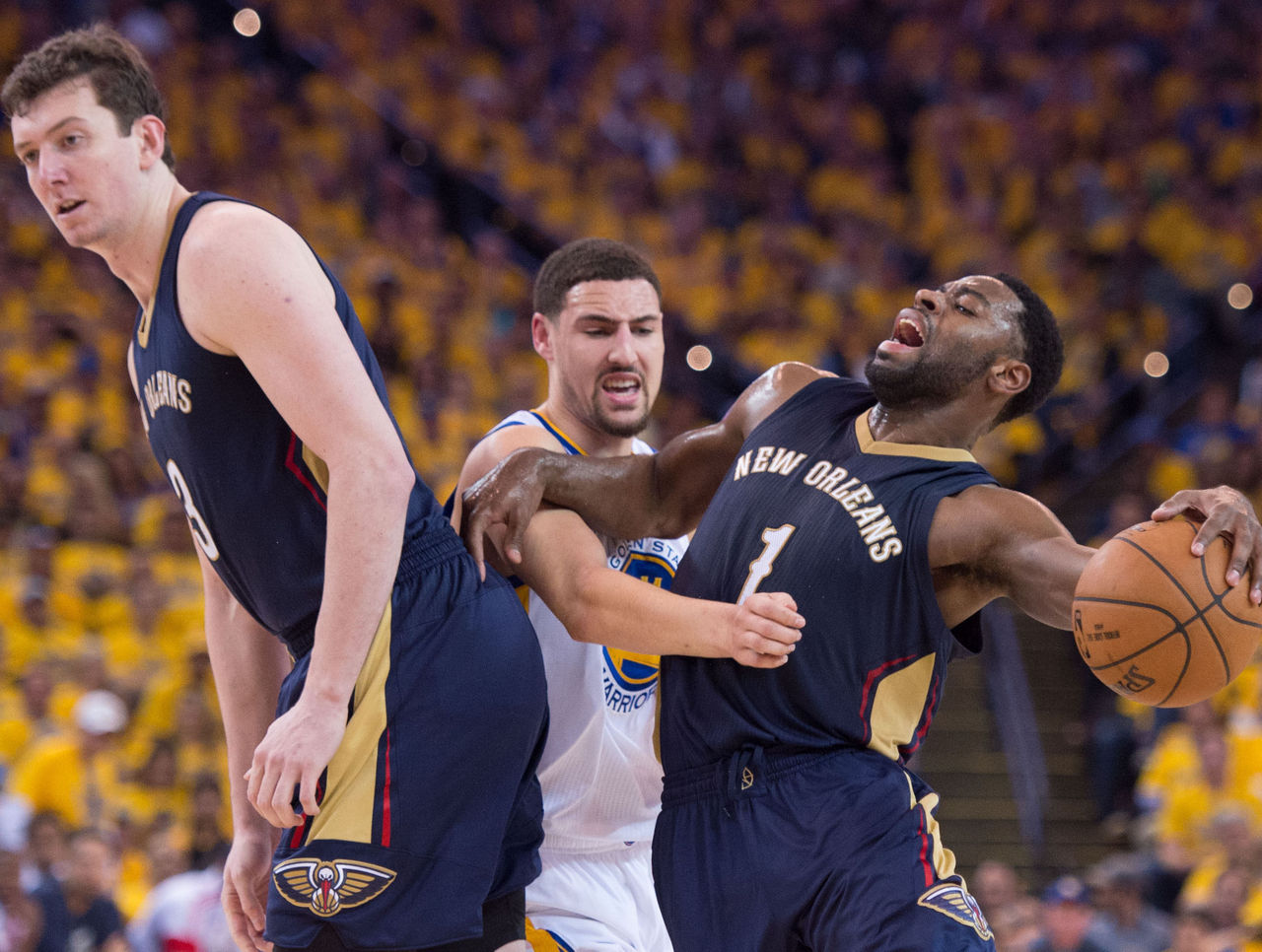 It's universally acknowledged that the surest path to championship contention is to house at least one top-10 player. The Pelicans, with Anthony Davis, have that and then some for the foreseeable future. The rest of the equation - filling out the roster around that centerpiece - is what they haven't yet cracked.
A year after drafting Davis, they tried to short-circuit the rebuilding process, trading their sixth overall draft pick (Nerlens Noel) and a 2014 first-rounder for point guard Jrue Holiday. They dealt their 2015 first-rounder for center Omer Asik, then signed Tyreke Evans to a four-year, $44-million deal to form a crowded and expensive backcourt with Holiday and Eric Gordon. Again, there's no real wrong answer when it comes to roster construction, but these were curious win-now moves from a team that ostensibly had all the time in the world to build and nurture a sustainable nucleus.
The upshot hasn't been out-and-out failure, but it certainly hasn't been enough to justify what the Pelicans surrendered in prospect capital. New Orleans won 45 games and snuck into the playoffs last year, only to be summarily dispatched by the Warriors. They came into this season - after signing Davis to a mega-extension, re-upping with Asik for $58 million over five years, and replacing head coach Monty Williams with Alvin Gentry - with hopes of progressing from first-round fodder to legitimate threat.
A quarter of the way through the season, those hopes have already been shot to hell. The Pelicans have the third-worst record and point differential in all of basketball, and only the Los Angeles Lakers rank worse on defense.
Holiday has been limited thanks to recurring stress fractures, and his health will continue to be a question mark going forward. Evans, as quietly good as he's been, tends to stall out the offense with his ball dominance and penchant for mid-range pull-ups. Ryan Anderson is a tremendous shooter and an ideal offensive complement to Davis, but the Pelicans have been a trainwreck at the defensive end when they play together. Asik has always been an awkward fit alongside Davis, but he's regressed to the point of being unplayable. Less than two months in, his contract looks like a catastrophe.
So New Orleans now faces the prospect of another squandered season of Davis' prime. There isn't any particular desperation; he's only 22, and locked up for five years after this one. But it's concerning that, on top of being bad, the Pelicans don't appear to be building toward anything - or fostering a discernible culture - in his fourth season.
Where they can go from here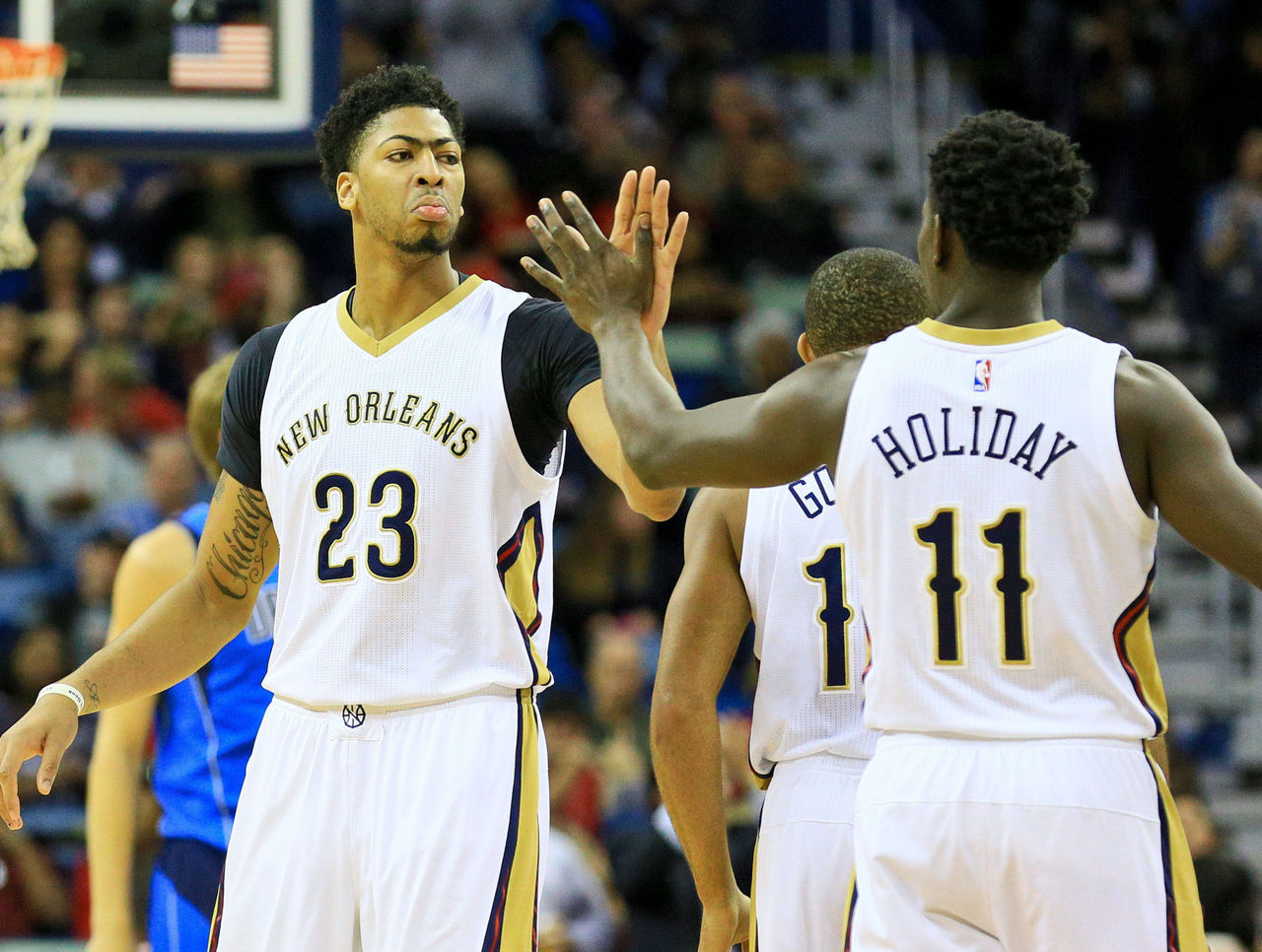 It's not too late to right the ship and make a push for another playoff spot. In past years, that would already be out of the question, but this isn't your parents' Western Conference. Only six teams have winning records, and only five have positive point differentials. Even at 6-18, New Orleans sits just 4.5 games back of the eighth-place Utah Jazz, and playing at last season's level would easily vault them past the rebuilding likes of Minnesota, Denver, and Portland, at the least. They've shown glimpses of being that team, notably in handing the San Antonio Spurs their only double-digit loss of the season.
The other, wiser option is to do what the Spurs did two decades ago: Punt the season, do everything they can do to keep losing, and try to snag a top prospect - a Ben Simmons or Brandon Ingram - to pair with Davis and form a two-man battery that can power the Pelicans well into the future.
They're reportedly dangling Anderson, a free-agent-to-be who could certainly be of interest to a fringe contender. Gordon is in a similar boat, with his $15-million salary coming off the books at season's end, though it's hard to see what a half-season of his services would return. Regardless, anything of value New Orleans can get for one or both of Gordon and Anderson should be seen as a win. In fact, they should be exploring trade possibilities for everyone on the roster save Davis, who should be resting whenever and wherever possible.
They'll almost certainly end up keeping part of the supporting cast together, likely Evans and/or Holiday. Throw in a top pick, and the cap flexibility to sign at least a mid-tier free agent (like a defense-first wing), and it's not hard to see this team turning things around in a hurry.
Davis' youth and singular talent means they can essentially start over from scratch, but that doesn't mean there's nothing at stake. If they flub it, they won't get another shot when Davis' extension is up. They need to get it right this time, and that probably starts with staying as lousy as possible for the remainder of the season.
Comments
✕
Should the Pelicans tank the rest of the season?
  Got something to say? Leave a comment below!