The Toronto Raptors and BioSteel Sports Nutrition Inc. announced an official partnership Friday.
As part of the partnership, the Raptors' new 68,000-square-foot training facility will be named BioSteel Centre. The facility is scheduled to open in February 2016 - just in time for NBA All-Star Weekend.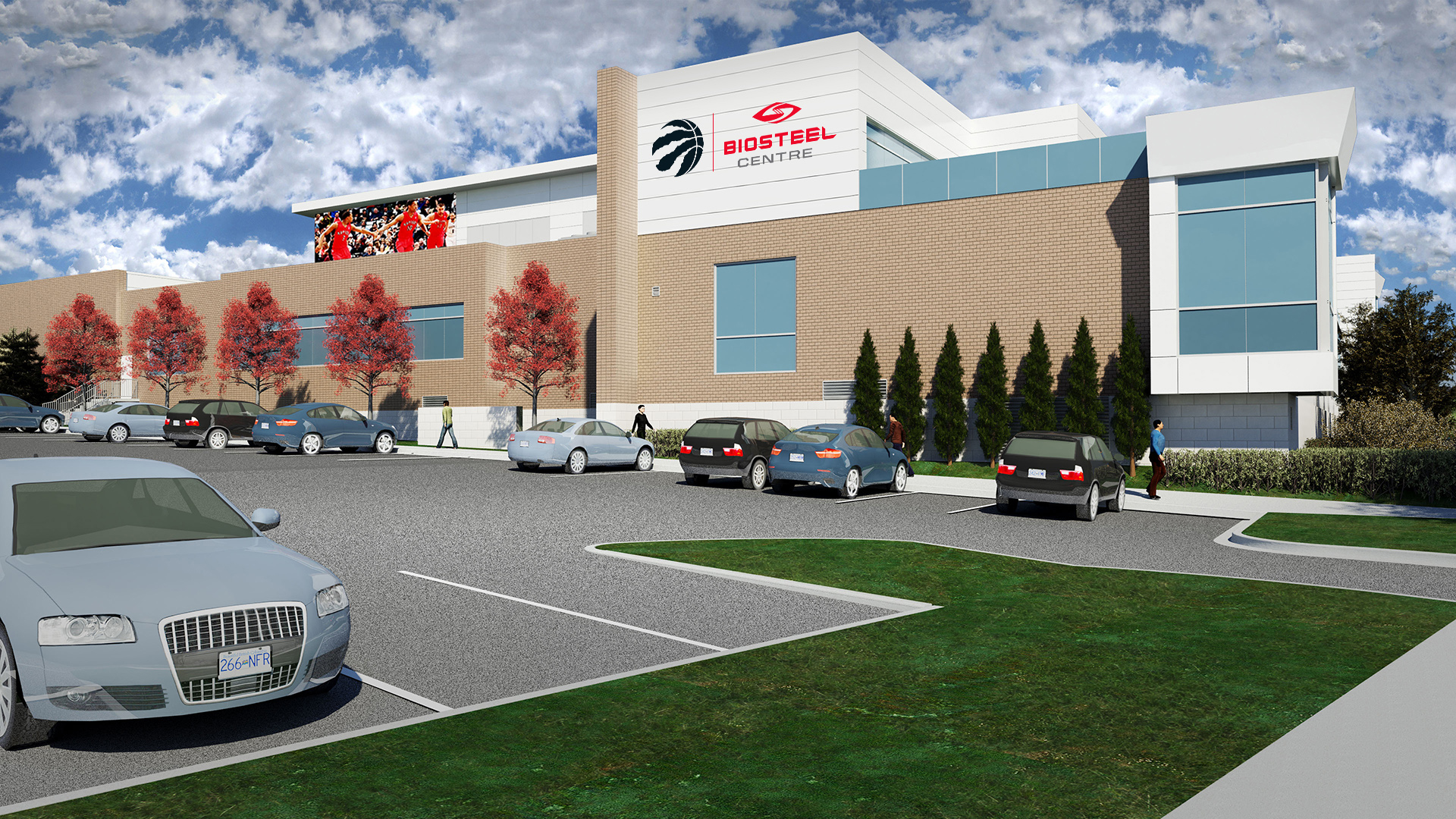 (Image courtesy: BioSteel)
BioSteel, a Canadian company, has roots with the organization that extend beyond Friday's announcement. The first BioSteel formula was used in the Air Canada Centre by co-founder Matt Nichol, a former strength and conditioning coach with the Toronto Maple Leafs.
"I have had individual Toronto Raptors players using my formulas for more than a decade, from the time they were just in their prototype stage," Nichol said in a statement. "To see how our company has grown and evolved to the point that we are now able to be official partners is extremely exciting."
The Maple Leafs are owned by MLSE, a professional sports and commercial real estate company that also owns the Raptors.
"The new Raptors training facility is an example of investing all of our resources and effort into development and long-term excellence, so it's very fitting to partner with a company like BioSteel that shares the same purpose and vision," MLSE chief commercial officer David Hopkinson said in a statement.
The BioSteel logo will appear on the top right corner of Raptors practice jerseys, marking the first time a partner's logo has appeared there.
BioSteel will also be featured on in-arena signage at the Air Canada Centre during all Raptors home games, and BioSteel nutritional bars will be available at all vending locations at the arena.
"Authenticity is everything to us. The Toronto Raptors have been ordering BioSteel products for years. When the opportunity to formally partner with the Raptors came about it was a must," president of BioSteel John Celenza said in a statement. "It's true that invoice 001 at BioSteel was issued to the Toronto Raptors and now five and a half years later things have come full circle."