The progression of James Harden's beard
Thomas B. Shea-USA TODAY Sports
Houston Rockets superstar James Harden turns 26 today. His beard is also getting up there in age, as the hirsute shooting guard has famously avoided shaving since laziness set in at Arizona State.
While Harden has become renowned for many things in his six NBA seasons - he's the master of the Eurostep, he was the runner-up in MVP voting last season, he's been top-five in scoring for three consecutive seasons, and he was the key piece in one of the most controversial trades of the modern era - it's his beard that's become his identity, his brand.
So here today, on Harden's 26th birthday, we look back at the progression of one of the league's best artistic works of facial hair:
2006 - High school peach-fuzz goatee
Long before he abandoned shaving altogether, Harden was like most teenagers, apparently curious to see what would come of letting the whiskers grow out. And like most high school students, it was somewhere short of impressive.
(Photo Courtesy: MaxPreps)
2007 - Arizona State freshman
Harden's goatee began filling in some once he got to college, with Harden eventually accepting the occasional discomfort of the Arizona heat in order to eschew shaving altogether. The early returns weren't robust, but there was projectability, at least in his chinstraps-and-goatee look.
(Photo Courtesy: Tuscon Citizen)
2009 - NBA draft
The Oklahoma City Thunder selected Harden third overall after two seasons at Arizona State, hoping the talented sophomore would become a core piece alongside Kevin Durant and Russell Westbrook. At this point, Harden had a nice, full, short beard, flashing terrific potential thanks to the evenness of the growth and the absence of any patches.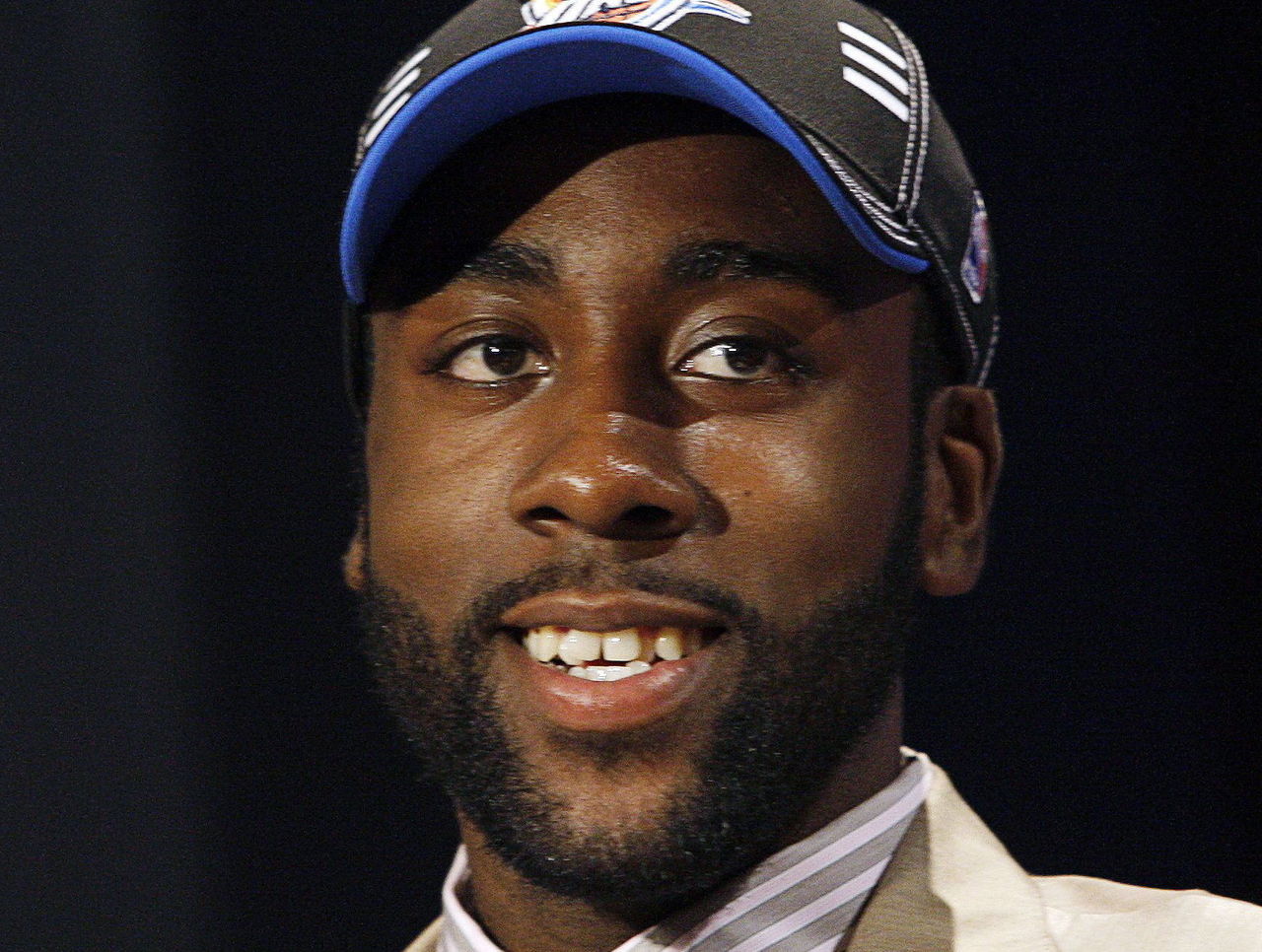 2010 - Harden shows potential as a rookie
By the end of Harden's rookie season, two things became clear: the Thunder had a talented captain for their second unit, and Harden's beard had the makings of a wondrous being.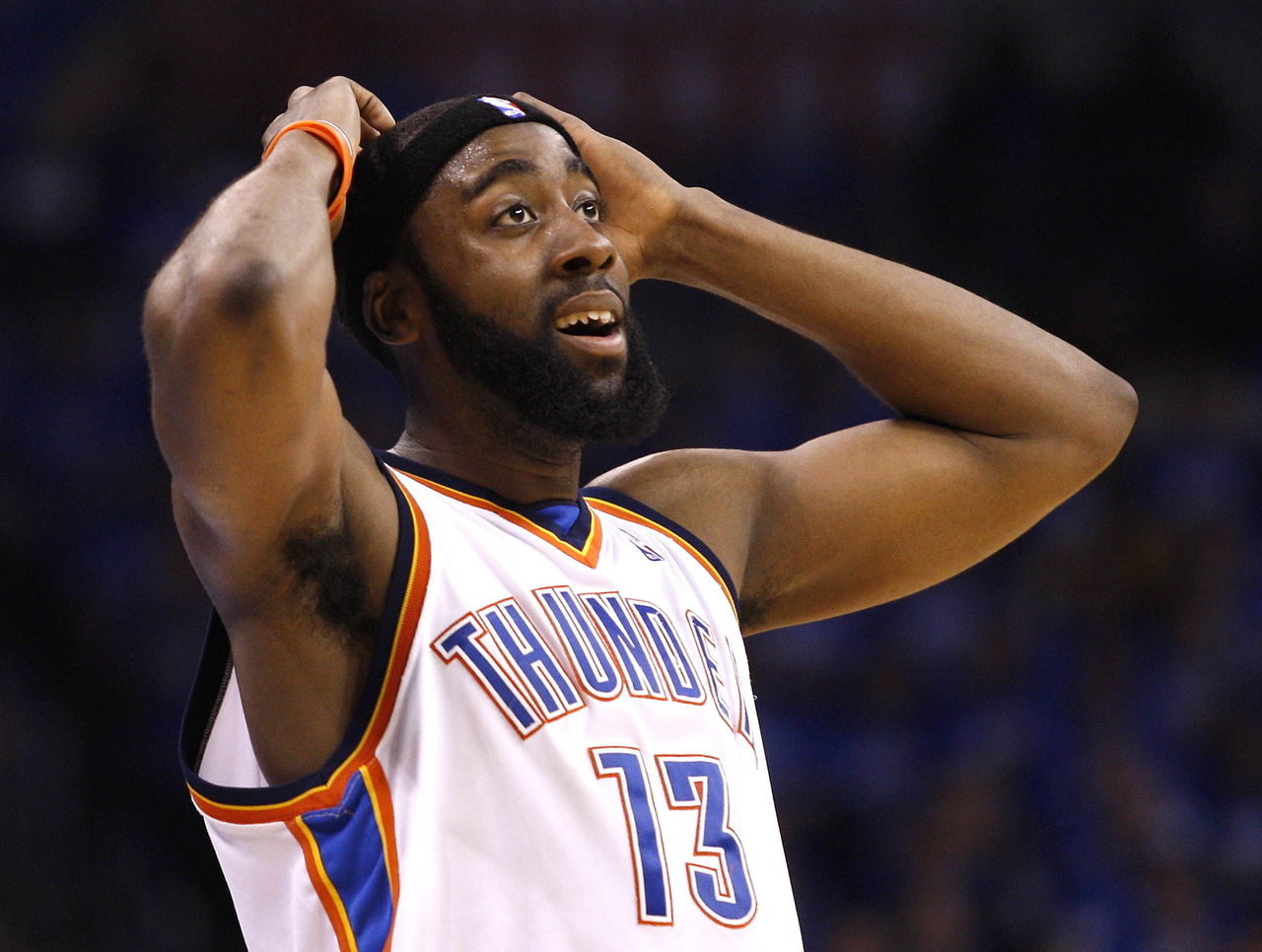 2012 - Harden's last game with the Thunder
Though he had no way of knowing it, June 21 would be Harden's last game with OKC. The Thunder lost Game 6 of the NBA Finals to the Miami Heat, and Harden was dealt to the Rockets on the eve of the following season.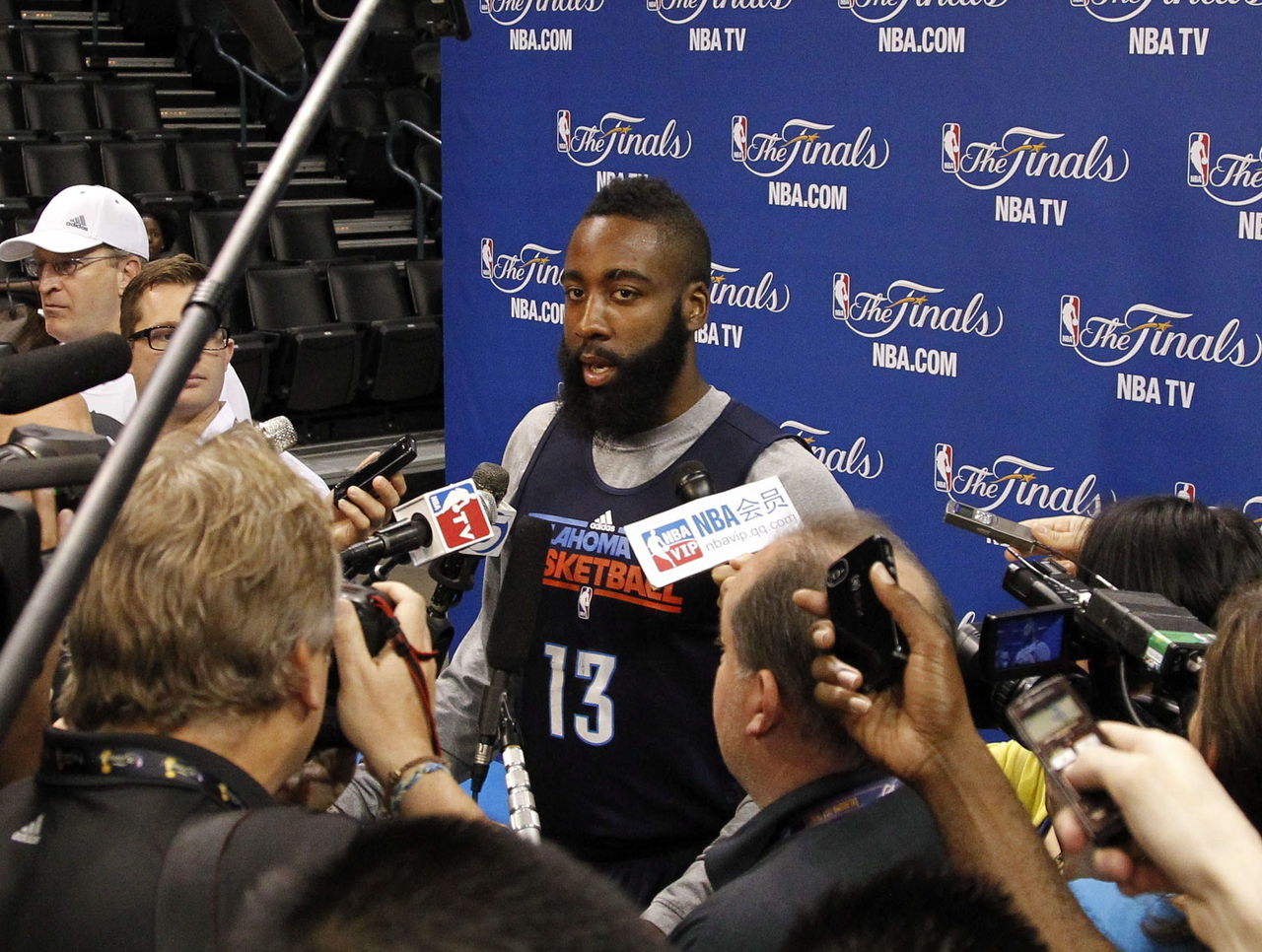 2013 - Harden makes All-Star debut
Harden wasted little time making the Thunder look short-sighted for dealing him, making his first All-Star team in 2012-13 thanks to a huge jump in statistical production. By this point, his beard had attained All-Star status, too.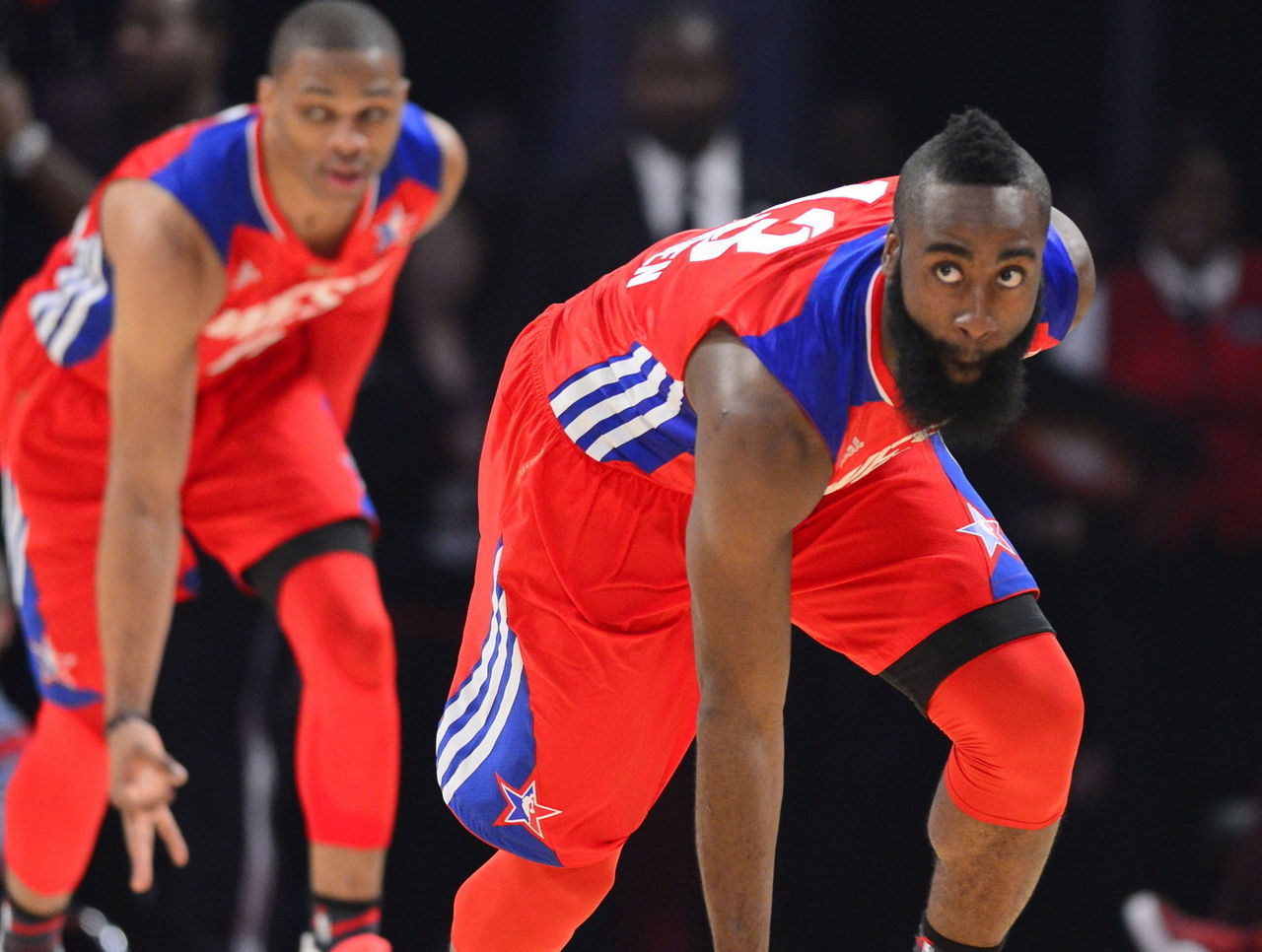 2015 - MVP runner-up
There can be diminishing returns of beard growth, so while Harden has still yet to shave, the additional length and thickness of his facial hair beyond a certain point has become more difficult to distinguish. That's not to say Harden's beard isn't still magnificent - it decidedly is - and though he was one-upped by Stephen Curry in MVP voting and in the playoffs, his beard stands alone atop the league.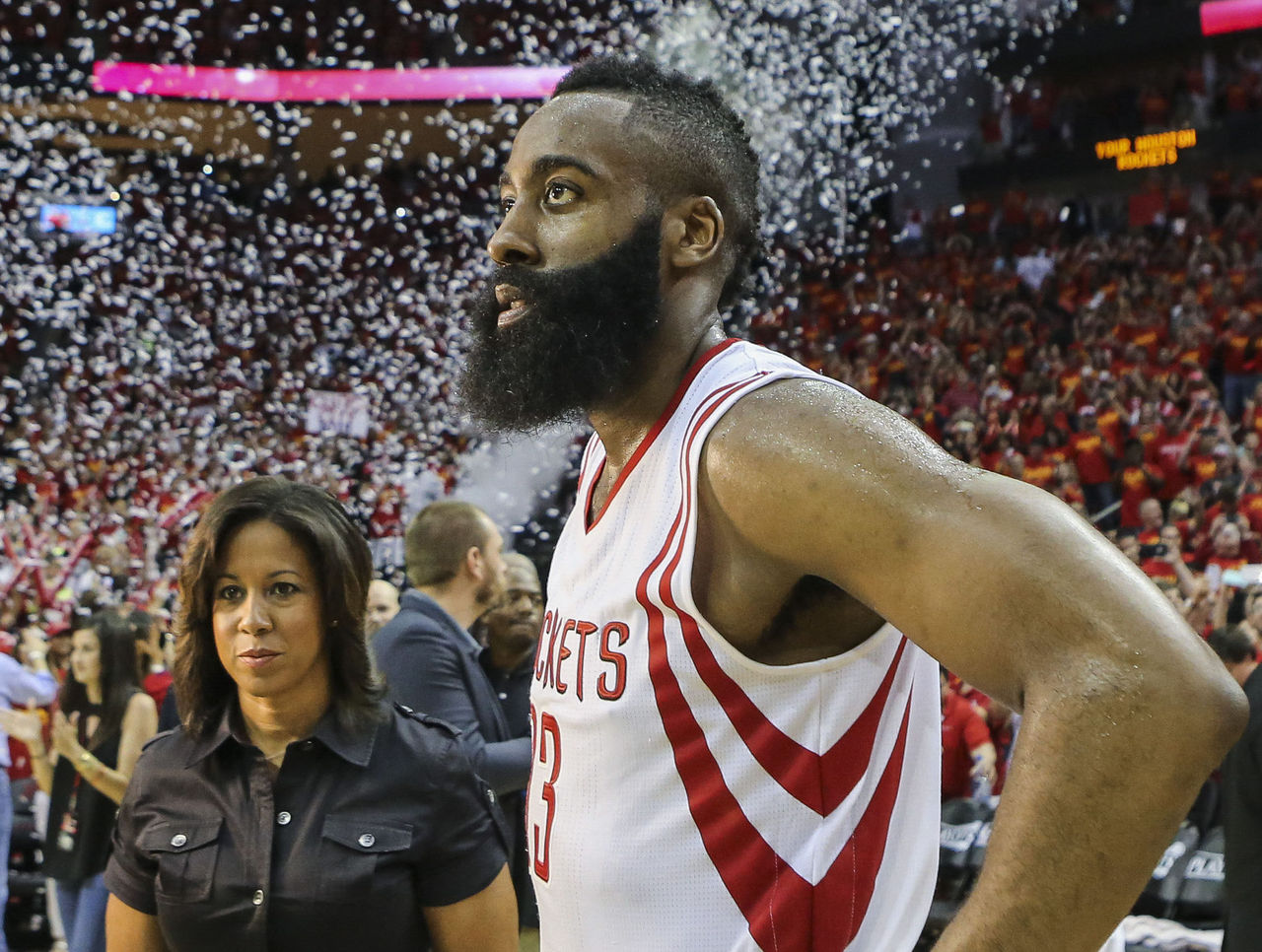 Harden said in the past he would "probably" shave his beard for the right charity, but the amount raised would have to be $10 million just to get Harden to talk about the idea, so look forward to several more years of Harden's terrific neck sweater.
Comments
✕
The progression of James Harden's beard
  Got something to say? Leave a comment below!