Stock Watch: What's trending in the NBA
Welcome to the latest installment of Stock Watch, a look at what's been trending up and down in the NBA.
⬆️ Embiid's MVP case
Joel Embiid's continued strong play, combined with the Denver Nuggets' recent slide, has made the Philadelphia 76ers star the new odds-on favorite for MVP. Embiid is averaging 36.1 points, 8.8 boards, 4.6 assists, and 2.3 blocks through nine games this month. He registered his 25th game of 35 points or more last Friday, tying Moses Malone's single-season record by a center since the 1976 NBA-ABA merger. Embiid also has the head-to-head edge against Nikola Jokic and Giannis Antetokounmpo, going a combined 3-1 and averaging 31.3 points, 11.8 boards, 6.5 assists, 1.5 blocks, and one steal versus their respective clubs. It was always going to take something special to knock Jokic off his perch, and Embiid is doing just that.
⬇️ Nuggets cooling off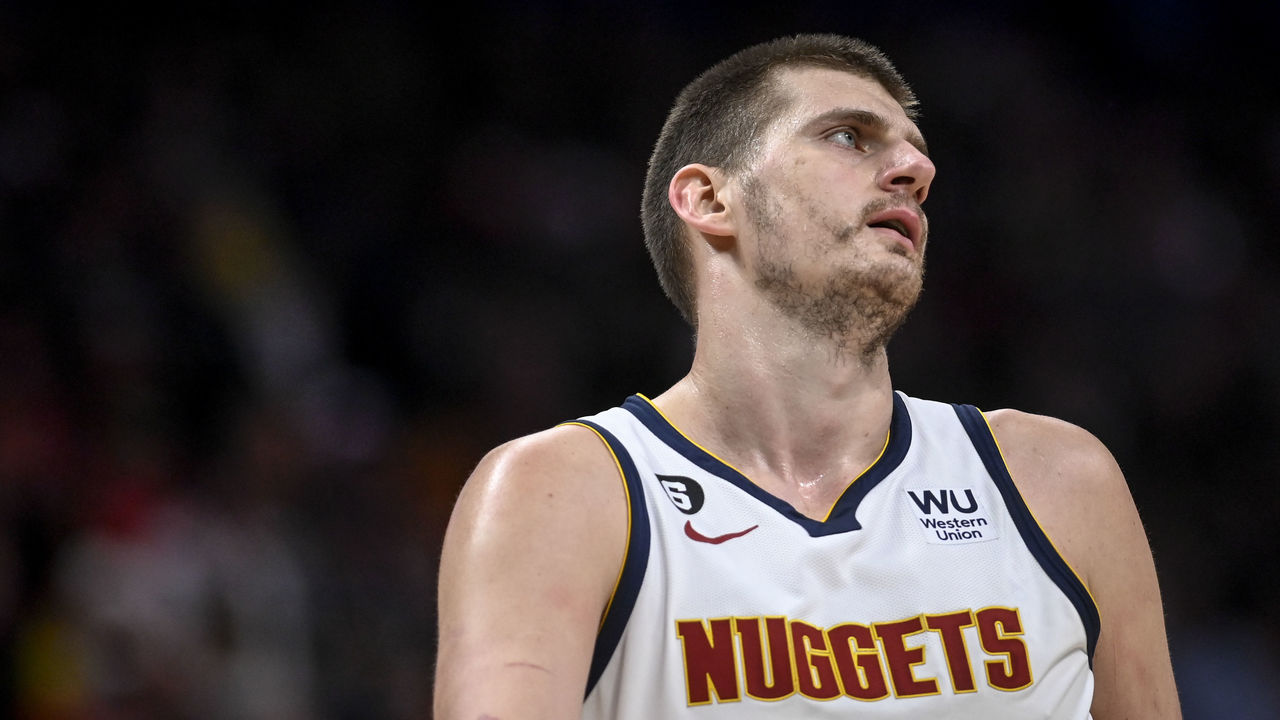 The strengthening of Embiid's MVP candidacy coincides with a drastic loss of momentum for back-to-back winner Jokic, whose case isn't being helped by the Nuggets' poor form. Michael Malone's squad dropped five of its last seven, including double-digit defeats to the Toronto Raptors and the Chicago Bulls, plus a bewildering loss to the lottery-bound San Antonio Spurs. Over Denver's last seven, Jokic is averaging 27.7 points, 12.6 rebounds, and 9.1 assists. However, his usual statistical wizardry hasn't translated to wins as it usually does, even though he's maintaining absurd on-off splits. Not only is Jokic's grip on a third straight MVP award waning, but Denver's also staring down the rapidly approaching Sacramento Kings and Memphis Grizzlies in its rearview mirror.
⬆️ Beam me up, Sacramento
As other Western Conference rivals begin to lose steam, the Kings look stronger than ever. With a victory over the Brooklyn Nets, Sacramento secured its first winning campaign since 2005-06 - the same season as its last playoff appearance. The All-Star pairing of De'Aaron Fox and Domantas Sabonis has been the foundation of the league's best offense. Although the Lithuainan big man is having a career year, Fox has acted as the Kings' closer when it's mattered the most. The lead guard scored 182 points in clutch situations this season, 33 more points than the second-placed DeMar DeRozan. Fox might thus win the first award in his career - the league's newly minted Clutch Player of the Year.
⬇️ Nick Nurse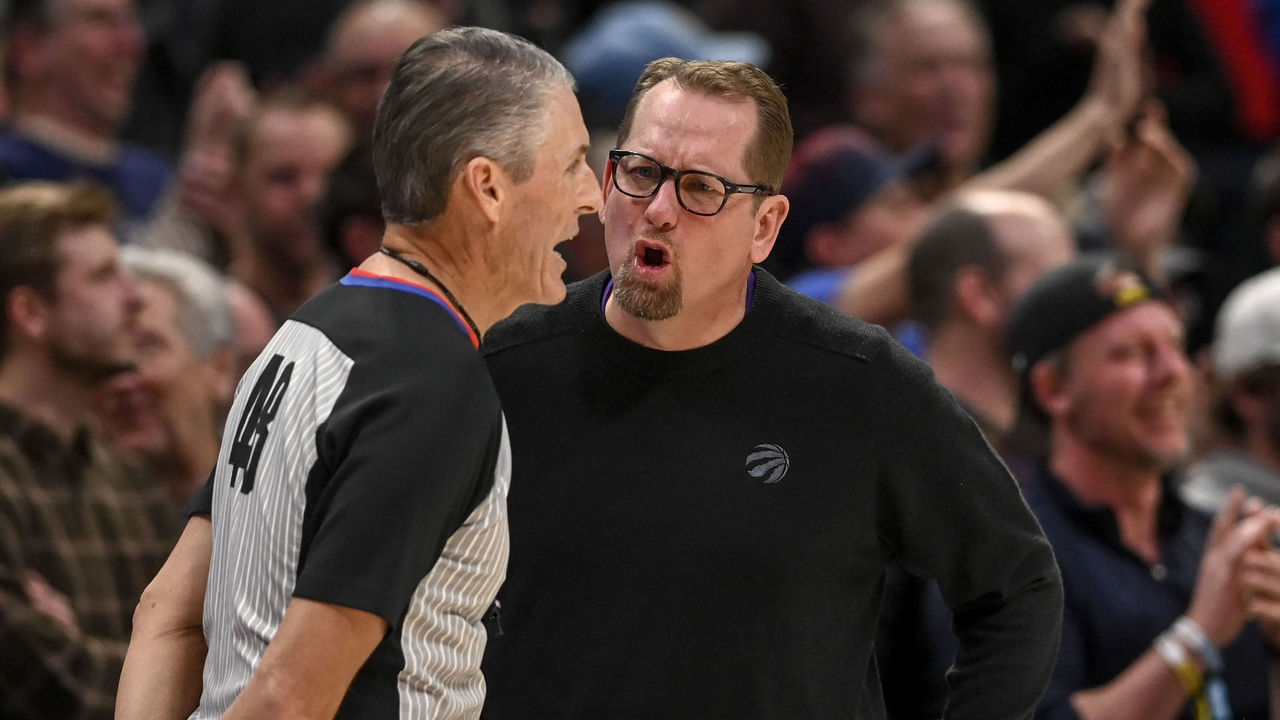 Despite successfully integrating new addition Jakob Poeltl and the team possessing the NBA's third-best offensive rating among starting lineups since the Austrian's arrival, the Raptors still sit below .500 and have a handful of questionable losses in March. At some point, the blame has to be put on head coach Nick Nurse. He's been unable to figure out his rotation, with Toronto ranking dead last in bench minutes per game. Nurse's unique, ultra-slow-paced scheme is zigging while the rest of the league zags, leaving the Raptors with as little offensive firepower as any team in the Association. Outside of the championship-winning season with Kawhi Leonard on his side, Nurse has only won one playoff series and is on pace for his second sub-.500 campaign in three years. The franchise should at least consider making a move at the head coaching position this offseason.
⬆️ Brooklyn Bridges the gap
Moving from Phoenix Suns 3-and-D wing to Nets star forward, Mikal Bridges has proven himself in the larger role. Bridges is averaging 25.9 points per game in his 16 games with the Nets, shooting 49.6% from the field, 43.9% from deep, and 89.2% from the line. Though the Nets were decimated at the trade deadline, Bridges has helped them stay afloat in the No. 6 seed in the Eastern Conference at 39-32. Whether he can keep up his hot shooting and Brooklyn can stay above the play-in line remains to be seen, but it's been a near-perfect marriage thus far.
⬇️ Load management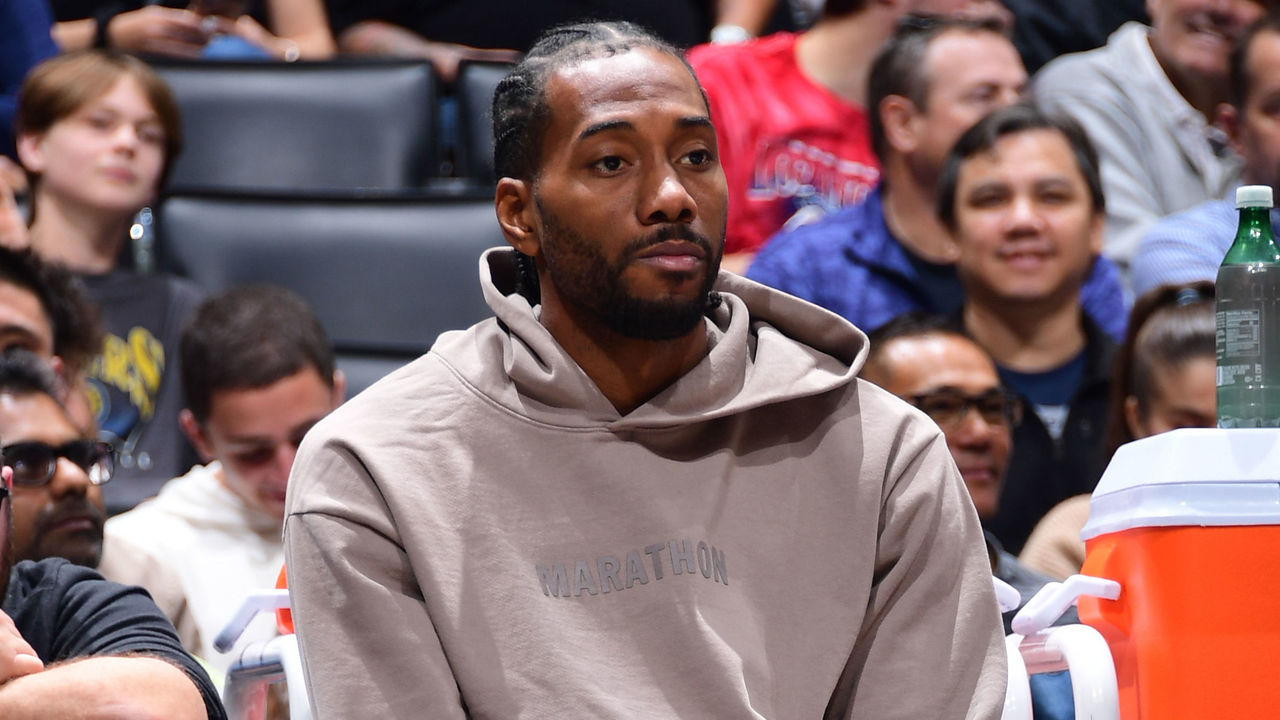 The NBA and NBPA are close to agreeing on a stipulation that'll require players to suit up in a minimum number of contests to be eligible for a major award, sources told The Athletic's Shams Charania. While no specific number of appearances was reported, players must take part in at least 58 games to qualify for the league's scoring title. Minutes played should probably be accounted for as well, but overall, this seems to be the best concept out of all the proposals to keep players invested in the regular season. Some players' contracts have financial incentives attached to award voting, and the potential new rule may force them to think twice about sitting out the first or second night of a back-to-back set. Both sides have up until March 31 to finalize terms as part of a new collective bargaining agreement.
Comments
✕
Stock Watch: What's trending in the NBA
  Got something to say? Leave a comment below!