Trading for Kyrie is a gamble the Mavs couldn't afford not to make
Jim McIsaac / Getty Images
On its face, getting an in-his-prime eight-time All-Star and three-time All-NBAer in exchange for a 3-and-D wing, a lower-end starting point guard, and one distant future first-round pick sounds like an absolute no-brainer of a trade. Especially when the team acquiring said star already rosters a generational offensive talent who's carried it to three playoff berths and a conference finals appearance in his first four years in the league, all without the benefit of an All-Star teammate.
But while Kyrie Irving is the most talented player the Dallas Mavericks realistically could have acquired with their underwhelming collection of trade assets, the calculus with Irving is never as simple as how good he is at basketball. The Mavericks will be his fourth NBA team, and he left or forced his way off each of the previous three on acrimonious terms.
During his four-season tenure with the Brooklyn Nets, the most recent of those teams, he missed nearly as many games (146) as he played (156) due to a combination of injuries, personal absences, and suspensions relating to vaccine refusal and the dissemination of antisemitic content. There's usually a honeymoon period with his new team in the very beginning, but dysfunction ultimately tends to follow wherever he goes. Irving is also set to become an unrestricted free agent, and he reportedly demanded out of Brooklyn because the Nets wouldn't give him a fully guaranteed four-year max extension worth approximately $200 million.
That means Dallas' options essentially boil down to giving him that max deal (and signing on for the entire Irving experience that comes with it) or letting him walk for nothing, having sacrificed Dorian Finney-Smith, Spencer Dinwiddie, and an unprotected 2029 first-rounder for a half-season rental. The latter scenario would allow the team to carve out around $25 million in cap space, but doing so would require the Mavs to renounce Christian Wood's Bird rights and waive Reggie Bullock before his guarantee date just to be a player in a mediocre free-agent class.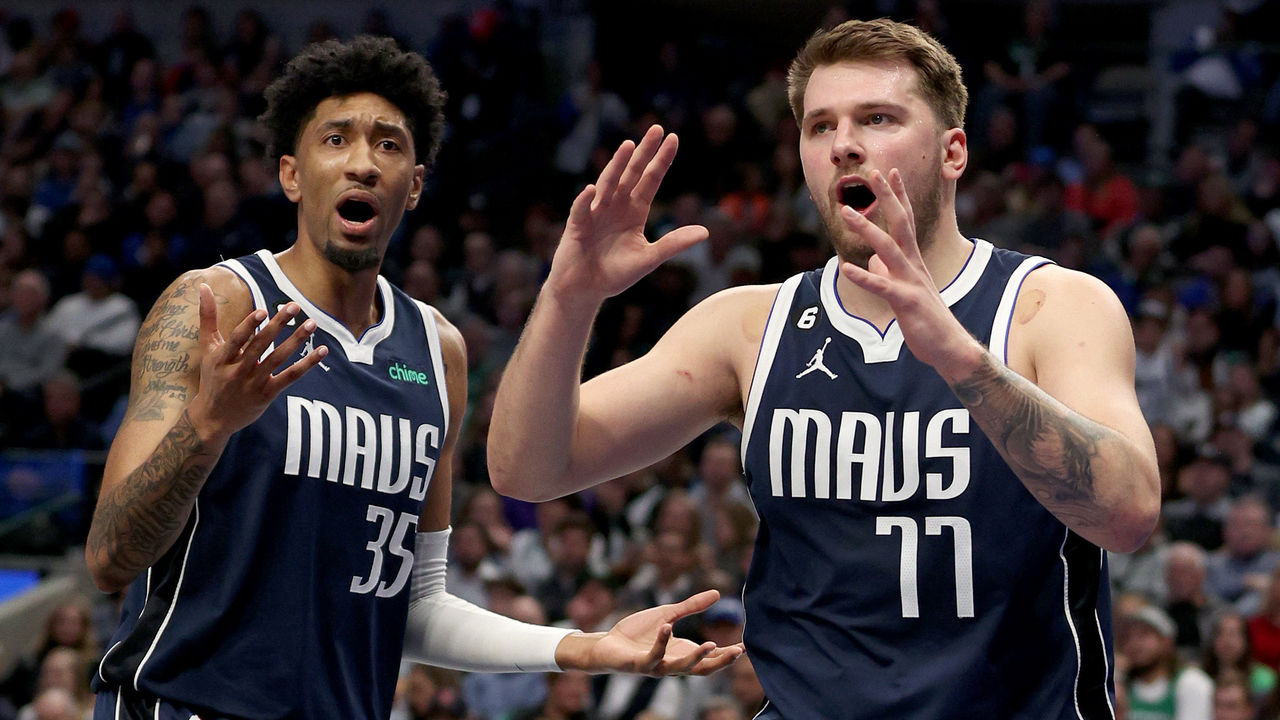 And yet, for all that, it felt like the Mavs couldn't afford to pass up the opportunity to acquire Irving. You can argue they showed needless desperation, seeing as Luka Doncic is in the first year of a five-year pact. But given how early in their deals disenchanted stars tend to force their teams' hands these days, it's probably best to think of this as more of a two- or three-year runway with Doncic, who'd already started to grow visibly frustrated with the state of his supporting cast.
Dallas desperately needed a supplemental shot creator to ease the burden on Doncic, and the odds of getting one as good as Irving before reaching the end of the aforementioned runway were extremely slim. Even with all the downside risk involved, the upside makes it a worthwhile gamble.
We're talking about a player who's averaging 27 points a game on 60% true shooting and who's statistically been the best high-volume isolation scorer in basketball this year. Irving's 1.28 points per possession on isos rank him first among all players who've logged at least 100 such possessions and make him one of just three players who've been more efficient than Doncic (1.16) on that play type this season, per NBA Advanced Stats.
In other words, even if Irving and Doncic develop no offensive synergy whatsoever and the Mavs' offense simply becomes a my-turn, your-turn affair, the players taking turns will give opposing defenses headaches. Heck, even with a my-turn-all-the-time offense this season, Dallas scored 116.5 points per 100 non-garbage-time possessions, good for seventh in the league. That number jumps to 120.8 with Doncic on the floor and craters to 107.7 (about two points per 100 worse than the worst offense in the league) with him on the bench, per Cleaning the Glass. With the ability to stagger his and Irving's minutes, the Mavs should get a huge scoring bump in the Luka-less portion. For what it's worth, this year's Nets scored 116.7 points per 100 with Irving on and Kevin Durant off.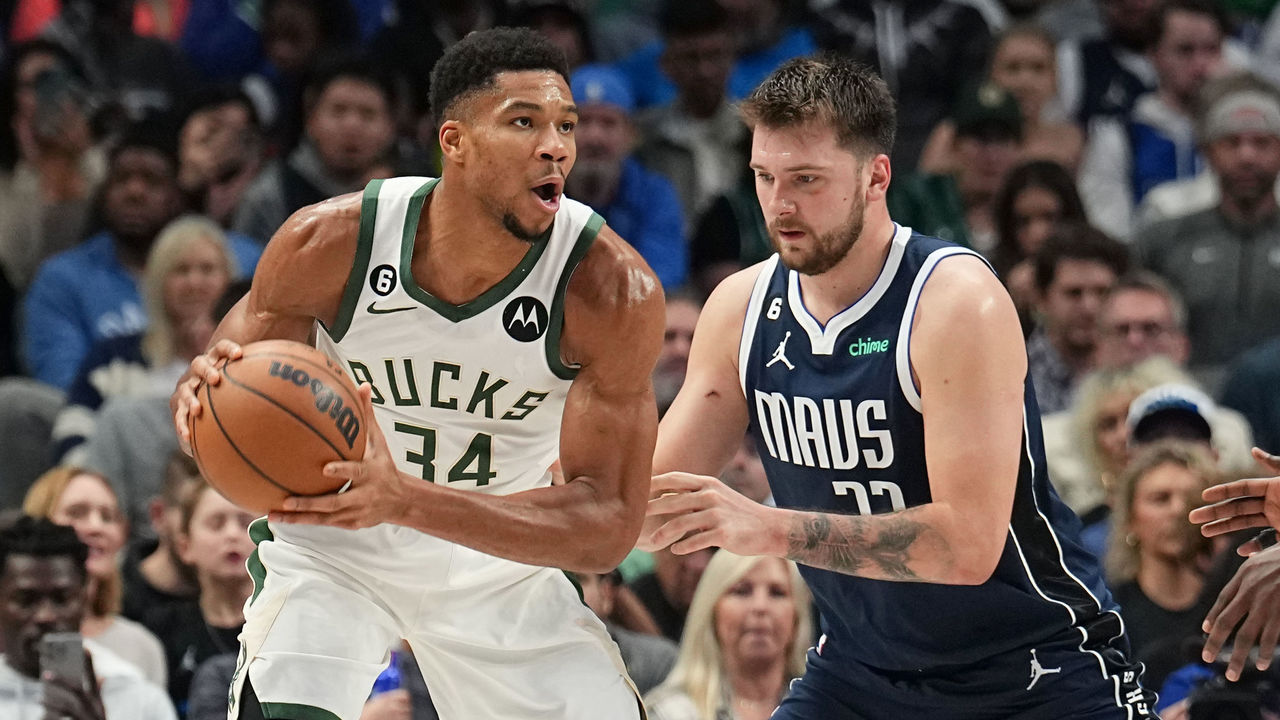 Until now, Doncic has been the most overworked offensive engine in the NBA. His 38.5% usage rate ranks second to Giannis Antetokounmpo's, but if you include shots created for teammates in that calculation (rather than just plays finished directly by the individual), Doncic clears him and everyone else pretty easily. He's currently averaging 9.6 minutes per game with the ball in his hands, which is the most in the league by over a minute. Irving can take some of that responsibility off his plate, which should keep Doncic fresher at the end of games and perhaps help him retain a bit more juice for the defensive end of the floor.
It's fair to wonder whether Doncic will be amenable to sharing that offensive responsibility since we've never seen him do it before. Even last season, when he played next to Jalen Brunson (who this year ranks third in average time of possession), Luka led the league at 9.3 minutes per game on the ball. Irving is a different caliber of creator, but the idea of Doncic zipping around off-ball - cutting and relocating and firing threes off the catch - or even screening regularly for another high-usage ball-handler will have to be seen before it can be believed.
Even so, Irving's movement shooting and overall off-ball weaponry should be enough to make the offense sing. He's having a bit of a down year by his standards as an off-the-catch 3-point shooter, and he's still hit 38% on those looks. (He's shot over 40% on catch-and-shoot threes for his career.) Whether he's working the screening end of an inverted pick-and-roll with Doncic the way he once did with LeBron James, occupying help defenders by flying off a weak-side pindown, or simply spotting up opposite a Doncic pick-and-roll, isolation, or post-up, the attention Irving siphons away will be unlike anything Doncic has experienced in his career. This offense has a chance to be terrifying.
The Mavs will sincerely hope that it is because they're not going to scare anyone at the other end of the floor. They ranked 22nd in defensive rating at the time of the trade, and this personnel exchange won't help. Finney-Smith was probably their best overall defender and certainly their best option to throw at opponents' top perimeter players. That responsibility will now be shouldered by Bullock and Josh Green, neither of whom can match Finney-Smith's bulk or length (though on the latter front, Green comes close).
The task of guarding power wings like Kawhi Leonard and Zion Williamson could fall to tweener big Maxi Kleber, who's done a passable job in those matchups in the past. But he's recovering from a torn hamstring, and he'll also be relied upon to protect the rim behind Dallas' flimsy perimeter corps. Kleber and Dwight Powell may have to play together in order for the defense to have a chance, but that would reduce the team's offensive potency. The Mavs have played just 73 minutes with both bigs on the floor this year, and they've scored exactly a point per possession in those minutes.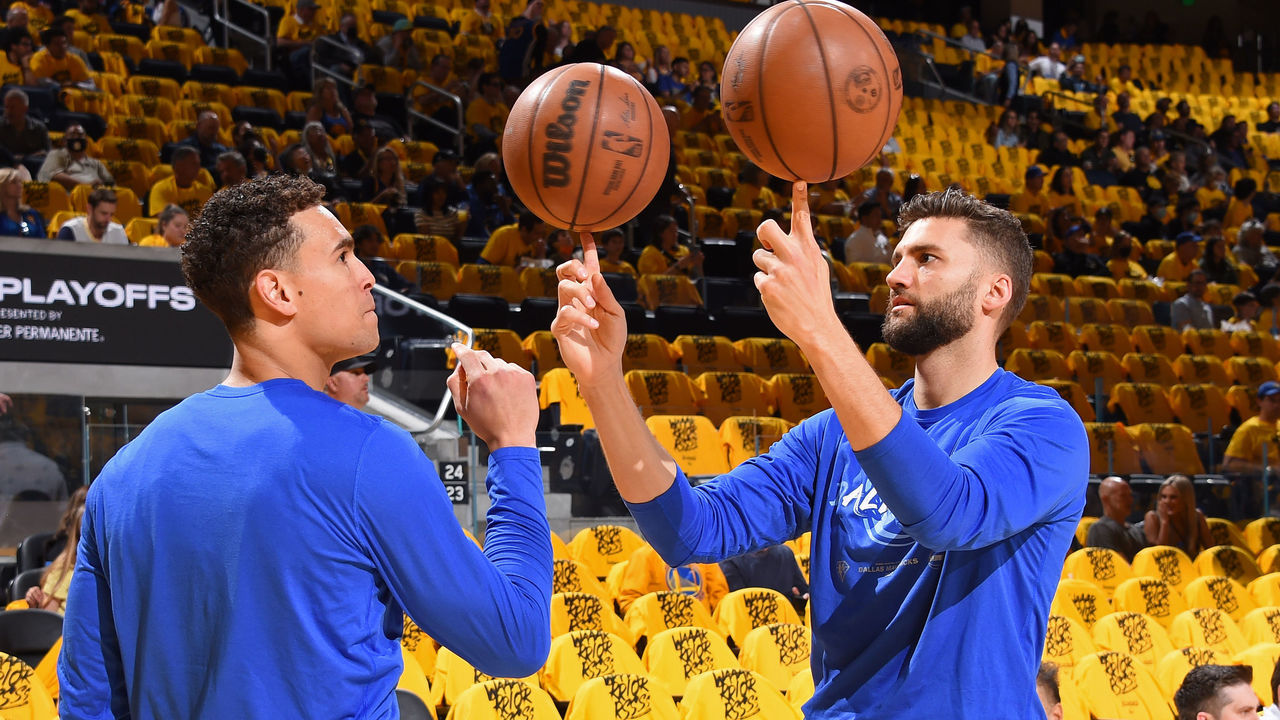 The alternative is to go all-in on offense with Wood alongside Doncic and Irving in unguardable five-out lineups. If recent reports are to be believed, the Mavs don't see that as the answer; they're apparently exploring trading Wood ahead of Thursday's deadline. He's been an exceptional offensive fit next to Doncic, but Irving's arrival makes Wood's contributions on that side of the ball less vital while spotlighting his defensive limitations.
Having three minus defenders on the floor at the same time isn't a recipe for postseason success, no matter how well you can score. For all this season's offensive fireworks, defense still wins in the spring. It took insulating Doncic with an ironclad defensive infrastructure for Dallas to break through last season. The Mavericks don't need to trade Wood - he can still be a contributor off the bench and thrive in transitional lineups alongside one of Doncic or Irving - but if it will help them replace some of the wing defense they just shipped out, a deal will be hard to refuse, especially with Wood's free agency looming.
As all this suggests, the Irving trade isn't a panacea. Even if everything goes swimmingly and he locks in long term, the Mavs will remain a flawed team. There's obviously major disaster potential here, whether or not Irving walks in free agency. The Nets are clearly banking on disaster striking at some point: They reportedly eschewed an offer from the Lakers that featured multiple future firsts and one from the Suns that probably would've helped them more in the present. This move is probably as likely to hasten Doncic's departure as it is to placate him and keep him in Dallas.
In the short term, though, the Mavs gave themselves the best possible chance to win big. They have a considerably higher ceiling than they did a couple days ago, and replacing a role player like Finney-Smith is a whole lot easier than finding a star shot creator like Irving. People will carp about how Dallas could have avoided all of this if the team had extended Brunson when it had the chance, but the Mavericks couldn't undo that decision. They had to find a way forward. Complementing one of the world's best playmakers with one of its most gifted scorers, even with the baggage the latter brings, was a justifiable roll of the dice.
Comments
✕
Trading for Kyrie is a gamble the Mavs couldn't afford not to make
  Got something to say? Leave a comment below!