Top 10 NBA players of 2022
Another exciting year in the NBA has come and gone with no shortage of standout performances.
A decorated star added some new hardware, two big men led the MVP race once again, and a pair of young floor generals helped their respective clubs take the next step.
Without further ado, here are the top 10 players of 2022.
10. Donovan Mitchell, Cavaliers/Jazz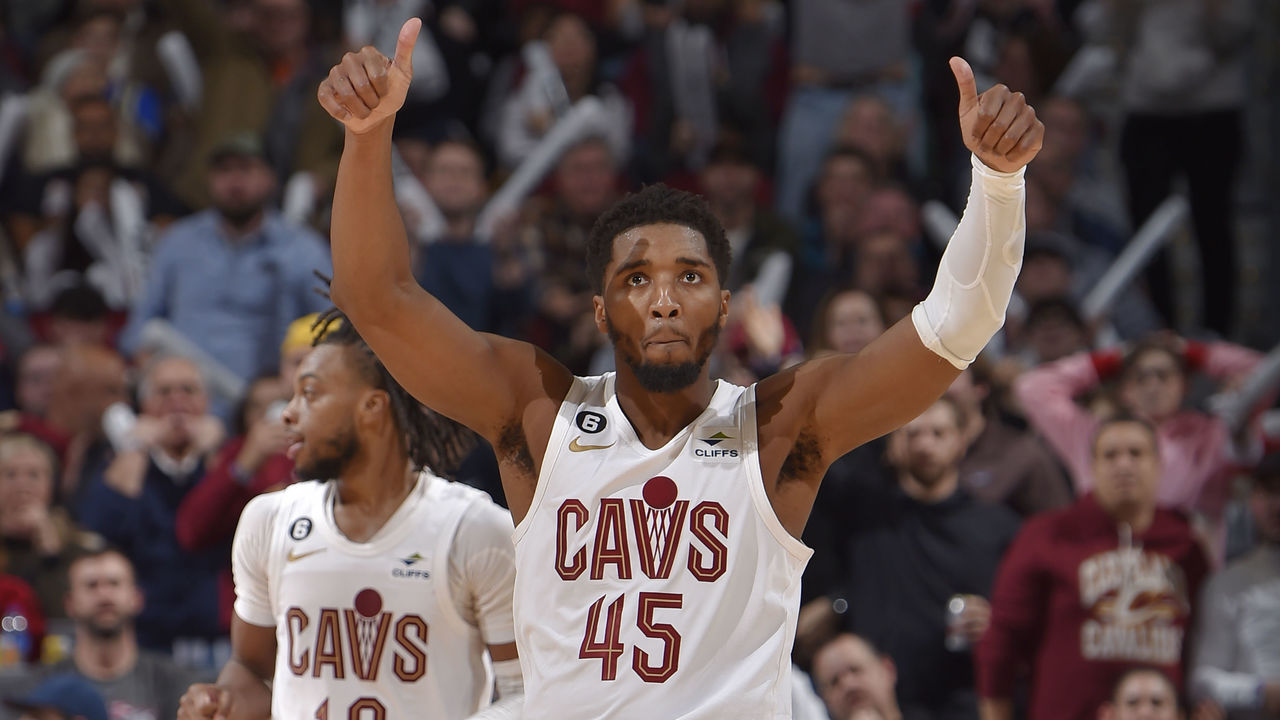 The only player on this list to switch teams during the calendar year, Mitchell's solid All-Star campaign for the Jazz last season made way for a spectacular start with the Cavaliers after being dealt in a summer blockbuster. Even though he's no longer the only premier perimeter option on his roster, Mitchell is averaging the same number of field goal attempts in Cleveland as in Utah but shooting nearly five percentage points better from the field.
Mitchell is currently on pace to be the fourth player in league history to attempt at least 20 shots per game with a true shooting percentage of at least 63%, demonstrating his impressive balance of usage and efficiency. (The other three members of that club are featured later in the rankings.) Add in the fact that the Cavaliers are in the midst of their best season since LeBron was in town, and it's safe to say it's been a very solid 2022 for Spida.
9. Devin Booker, Suns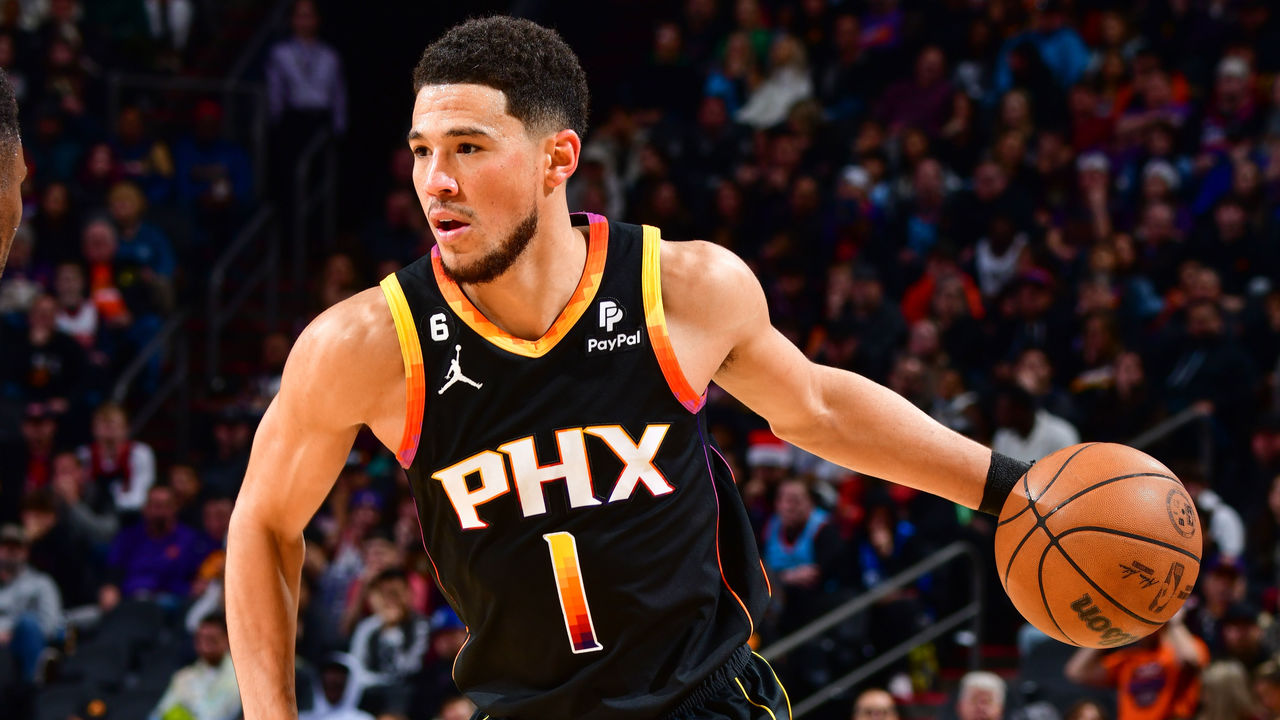 Booker's body of work this past year further established himself as one of the Association's top shooting guards. He made his first All-NBA first team, became the fourth-youngest player to score 11,000 career points, and finished fourth in the 2021-22 MVP race after leading the Suns to a franchise-record 64-win campaign.
The Kentucky product's lethal mid-range game, ability to draw fouls, and 3-point efficiency have him on pace for a fifth consecutive top-15 finish in the scoring race. His 58-point night two weeks ago against the New Orleans Pelicans trails Luka Doncic's season-best mark by only a couple of points - the two, along with Joel Embiid, are the only players with multiple 50-point games in 2022-23.
Booker's also shown the ability to seamlessly shift into a lead playmaking role, posting 6.5 assists per contest during Chris Paul's one-month absence earlier in the campaign.
8. Kevin Durant, Nets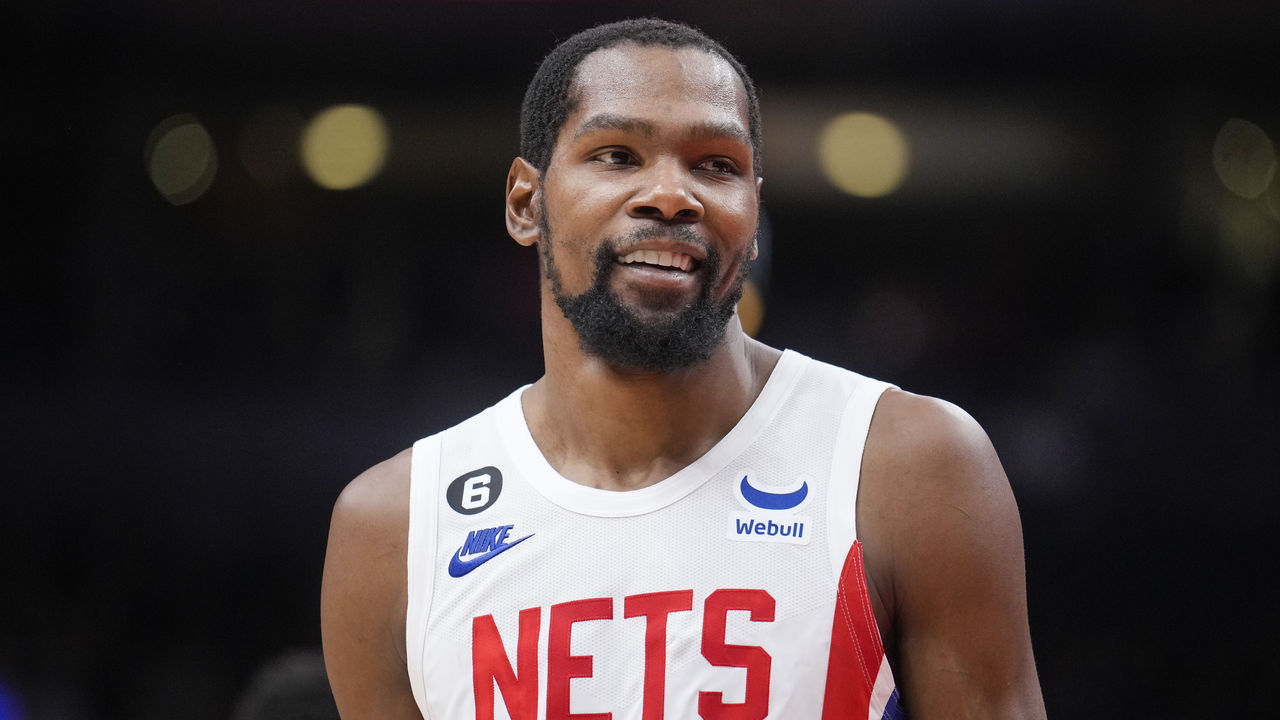 NBA fans have come to expect the spectacular from Durant, even as he begins to reach his mid-thirties. The Nets star put together a tremendous 2022 from an individual perspective, but it wasn't enough to prevent his team from getting swept in the first round of last year's playoffs as Durant shot just 38.6% from the field.
Things got off to a slightly rocky start again for Brooklyn in the new campaign, but thanks to Durant's 30.4 points per game, the team's back on track. The scoring average is his highest tally since the 2013-14 season, and he's shooting a scorching 56.5% from the field - far and away the best mark of his career, further proving that age is just a number for Durant's prime.
7. Ja Morant, Grizzlies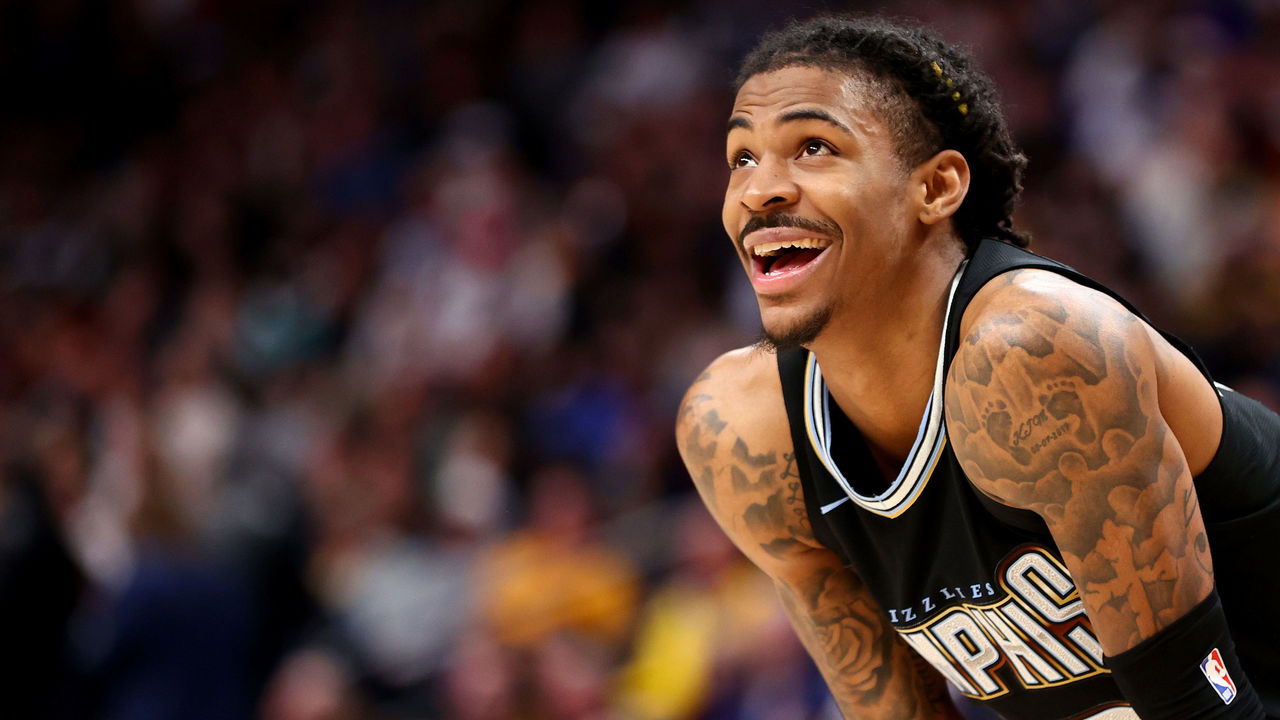 It's hard to quantify with numbers, but perhaps no other player in the NBA grew their brand across 2022 as much as Morant. The Grizzlies phenom dazzled with show-stopping plays across the first two-and-a-half seasons of his career, but he cemented himself as a premier point guard across his team's late-season run and playoff push at the end of the last campaign.
This go-around, Morant is one of only three to rank in the top 15 in points and assists per game, all while continuing to lead Memphis to one of the best records in the Association despite dealing with multiple injuries early in the season. At this point, the diminutive point guard is a clear choice as one of the league's ten best players.
6. Luka Doncic, Mavericks
Doncic and the Mavs finally had their playoff breakthrough, reaching last season's West finals after two consecutive opening-round exits at the hands of the Los Angeles Clippers. The former No. 3 overall pick was stellar as usual, averaging an NBA-best 31.7 points, 9.8 boards, 6.4 assists, and 1.8 steals across 15 postseason appearances. During that same span, Doncic joined Michael Jordan and Wilt Chamberlain as the only players to rack up 800 points through their first 25 playoff games.
The three-time All-Star's strong play carried over as he began 2022-23 with nine straight 30-point performances, trailing only Chamberlain's absurd 23-game run to start the 1962-63 campaign. The Slovenian superstar is currently the lone player ranked in the top five in both points and assists this campaign. And to top it all off, Doncic registered an NBA-leading seventh triple-double on the season in historic fashion, producing the NBA's first 60/20/10 triple-double in Tuesday's overtime win over the Knicks. Now that deserves a recovery beer.
5. Joel Embiid, 76ers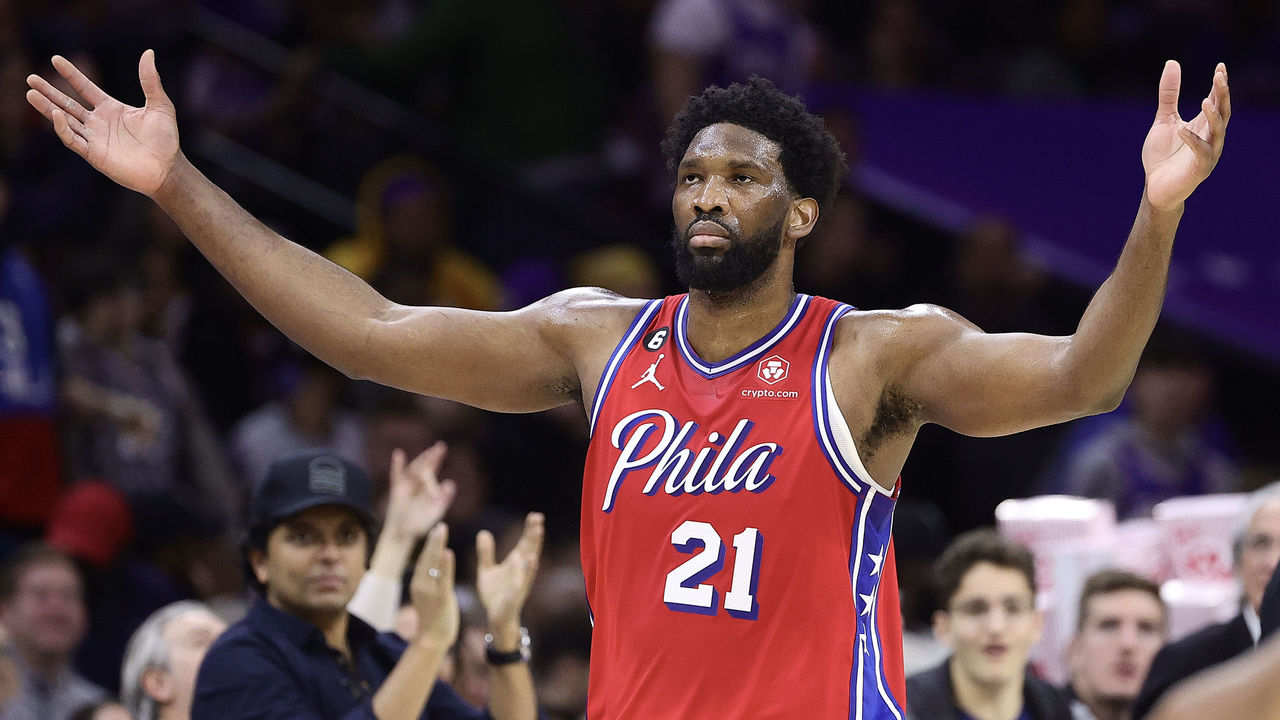 Few centers in the league possess Embiid's all-around skill set. In addition to protecting the rim and bullying opponents in the post like traditional big men, the 7-footer can space the floor, drive to the rim, and create for others.
Embiid's well-rounded offensive game resulted in his maiden scoring title earlier this year. He became the first center in over two decades to lead the league in scoring, averaging a career-high 30.6 points on the way to another second-place finish in the MVP race.
The four-time All-NBA selection is off to a scorching start in 2022-23, highlighted by a historic performance against the Jazz in November. During that contest, the 76ers star became the only player in history to record at least 50 points, 10 boards, five assists, and five swats in a single game since blocks became an official stat in 1973-74.
4. Giannis Antetokounmpo, Bucks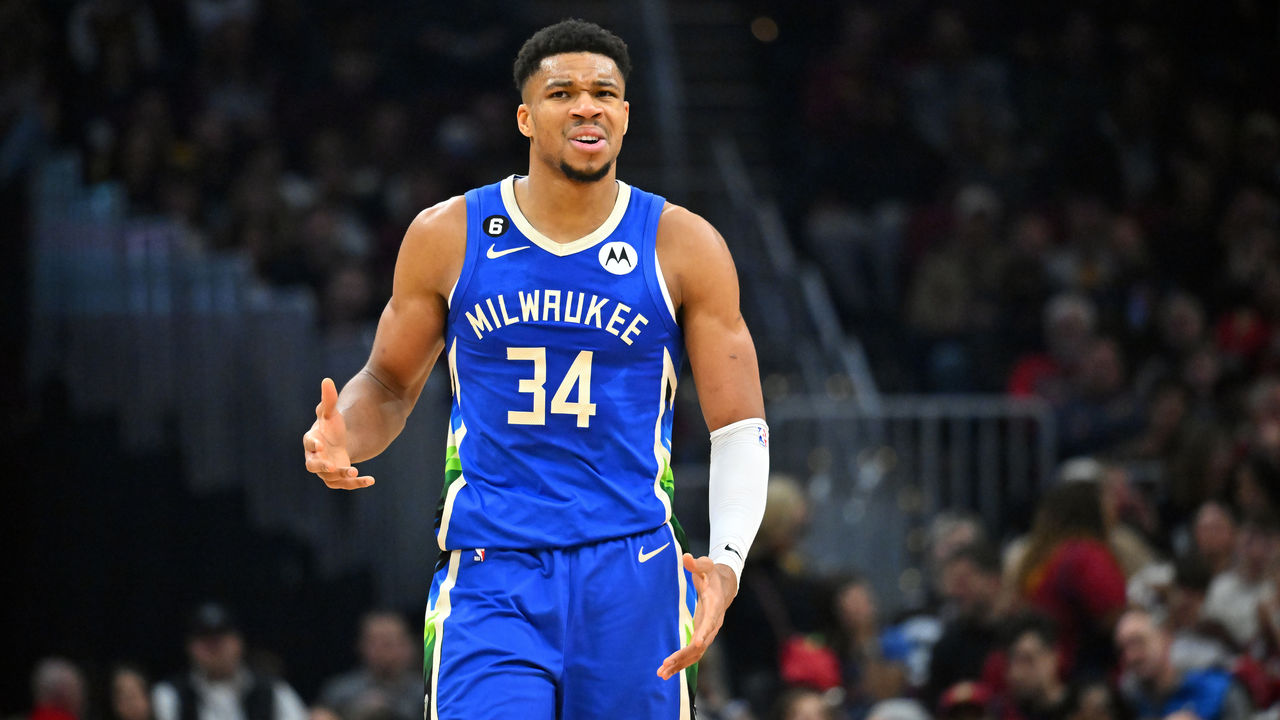 In a shock to nobody, Antetokounmpo was once again a prime MVP candidate in 2021-22, marking the fourth straight time he finished in the top four of voting for the award, including two victories. The season marked his career-high point total at 29.9, along with an absurd - yet typical for the Greek Freak - 11.1 rebounds and 5.8 assists.
Antetokounmpo's returned this campaign and has so far slightly one-upped his point total from the year prior, topping 30 points per game for the first time. While some of his efficiency numbers are down, his nightly efforts have pushed the Bucks to the NBA's best record as they slowly regain full health. Another MVP trophy and championship title are both very much in play for the point forward as the calendar turns to 2023.
3. Stephen Curry, Warriors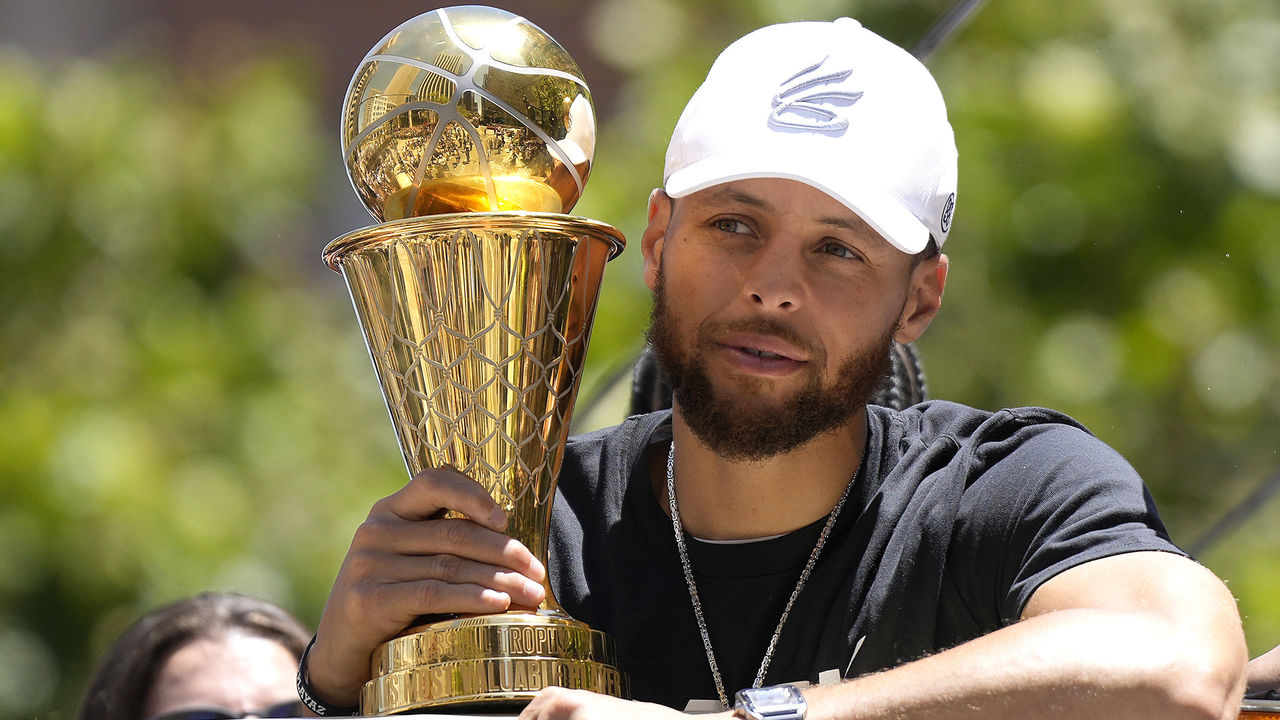 The past year for Curry was filled with many firsts. The longtime Warriors star captured his maiden All-Star Game MVP with a spectacular 50-point performance, including a record 16 triples. Three months later, he was the unanimous winner of the inaugural Magic Johnson Trophy, given to the West Finals MVP.
Curry then led Golden State to its fourth title in eight seasons, averaging 31.2 points on 48.2% shooting - including a 43.7% clip from deep - as the Bay Area club defeated the Celtics in six games. The 34-year-old received all 11 votes from a panel of media members for his first Finals MVP and also became the only player to drain five or more triples in four straight Finals contests.
2. Jayson Tatum, Celtics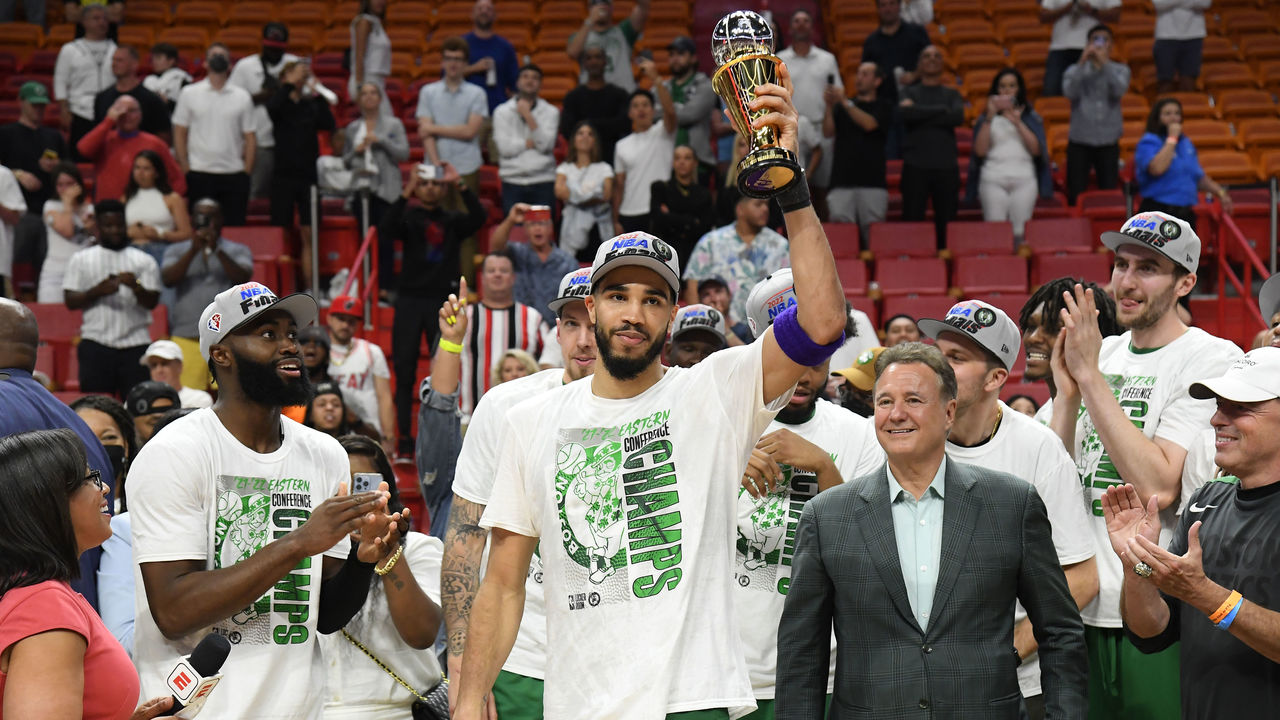 Tatum wasn't even featured in the honorable mentions on last year's iteration of this list, just to demonstrate how much of a leap he's taken over the last 12 months. But this was before Tatum carried the Celtics to the NBA Finals with his elite shotmaking and clutch plays.
The 24-year-old clearly used the Finals loss to the Warriors as motivation, putting on a career-best start to the new campaign and averaging 30.2 points in a league-leading 37 minutes per game for the Association's best offense. Much like the many go-to scorers that came before him, Tatum's ability to seemingly score from anywhere on the floor in the biggest moments was constantly on display throughout 2022, making him an obvious candidate for the top spot in this ranking.
1. Nikola Jokic, Nuggets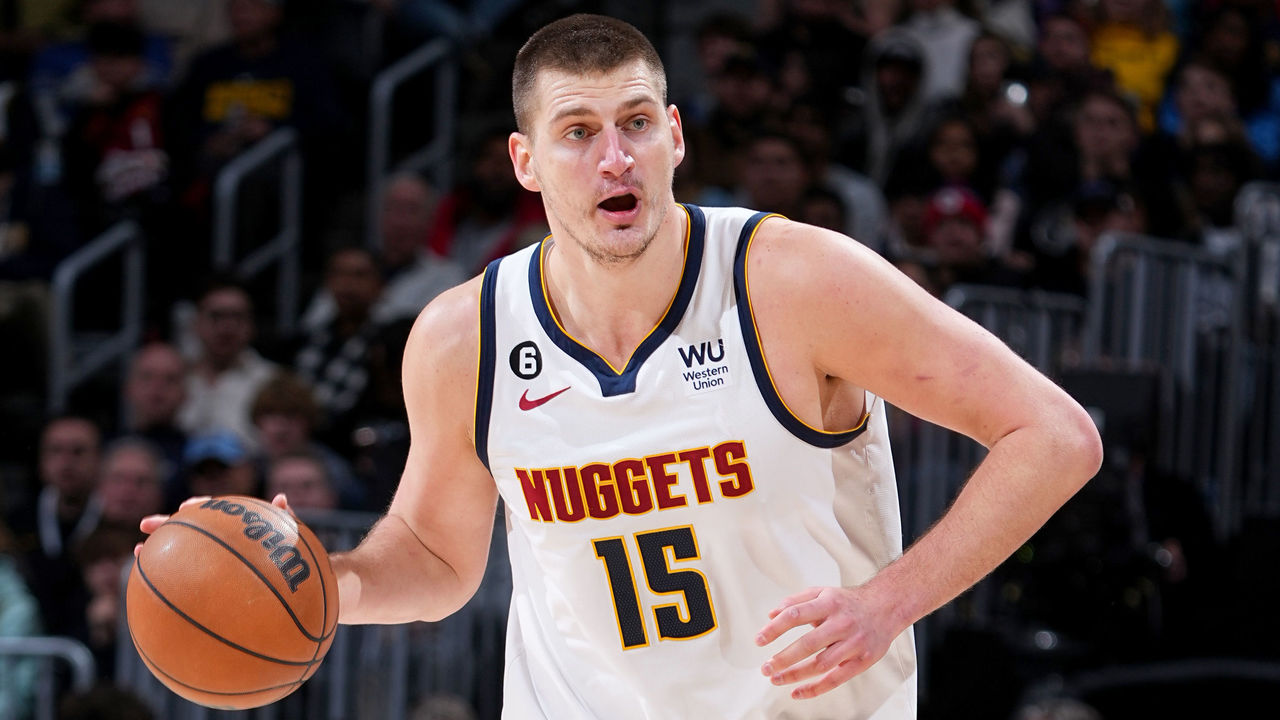 Jokic somehow managed to top a memorable 2021 with an even better year. The Nuggets star established new career highs in points (27.1 per game), rebounds (13.8), field-goal percentage (58.3%), steals (1.5), and triple-doubles (19) during the 2021-22 campaign en route to a second straight MVP award. His 32.8 Player Efficiency Rating that season broke a 60-year NBA record held by Chamberlain.
With co-stars Jamal Murray and Michael Porter back in the fold, Jokic is building another strong case for the Michael Jordan Trophy. The Serbia native has already shattered another league mark Chamberlain held, surpassing the legendary big man for the most triple-doubles by a center. Additionally, Jokic is nearly on pace to join Oscar Robertson and Russell Westbrook as the only players in NBA history to average a triple-double over an entire campaign.
Honorable Mentions: DeMar DeRozan (Bulls), LeBron James (Lakers), Shai Gilgeous-Alexander (Thunder)