NBA Power Rankings: Celtics reclaim top spot
The NBA Power Rankings are selected by a panel of theScore's basketball editors.
This week, we're evaluating where the teams stand over the halfway mark of the 2022-2023 campaign.
1. Boston Celtics (35-14)
Previous: 3
The previous winners of nine straight, the Celtics have begun to pull away from the rest of the Eastern Conference. Boston has a 3.5-game lead on the second-place Philadelphia 76ers halfway through the campaign.
2. Denver Nuggets (34-14)
Previous: 1
The Nuggets have turned a corner defensively, posting the sixth-best defensive rating over the last 10 games. Paired with the second-best offense, Denver boasts a plus-11 net rating - the second-best mark over that stretch.
3. Memphis Grizzlies (31-16)
Previous: 4
The Grizzlies have lost three straight games, but two were by a combined three points and one was without Ja Morant. Memphis maintains the league's third-best record and top defensive rating.
4. Philadelphia 76ers (30-16)
Previous: 6
Joel Embiid is unquestionably the 76ers' MVP, but Tyrese Maxey is also vital to the club's title hopes. His scoring punch, secondary playmaking, and adaptability have all contributed to a recent 9-2 stretch.
5. Brooklyn Nets (29-17)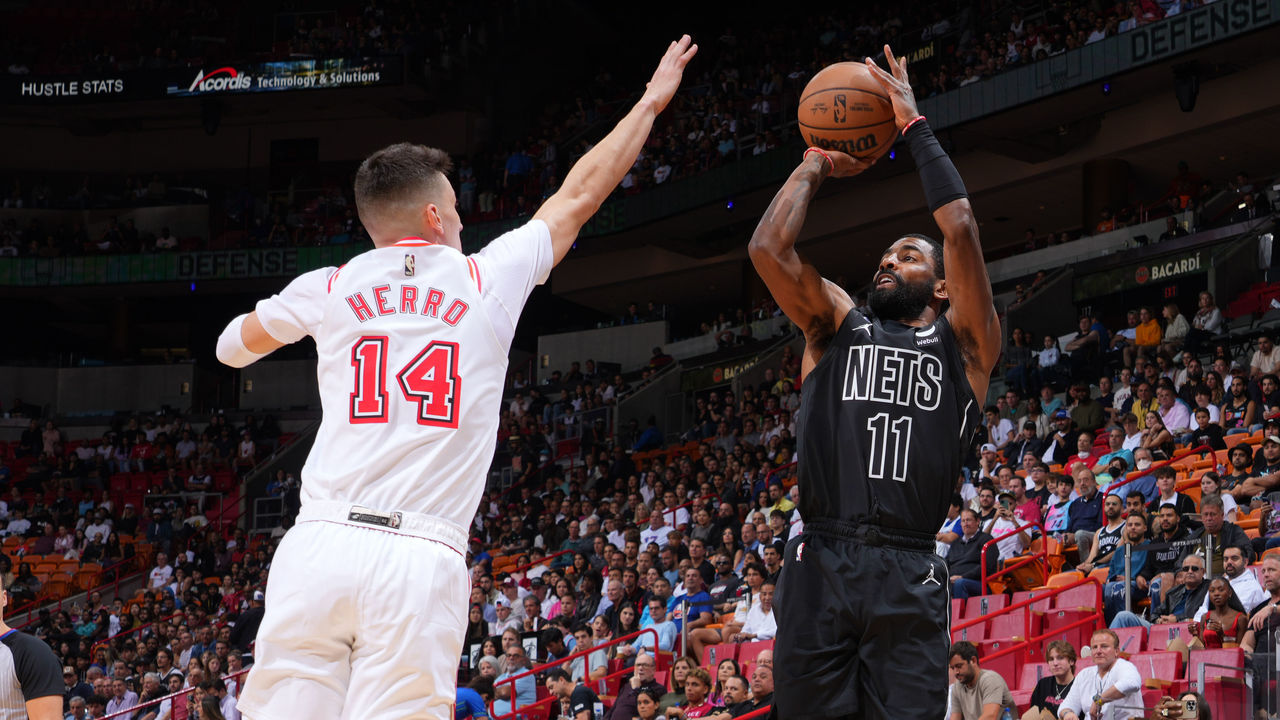 Previous: 2
After four straight losses following Kevin Durant's MCL sprain, the Nets may be adjusting without the forward thanks in large part to Kyrie Irving. He's averaging 31 points and shooting nearly 40% from three since Durant went down.
6. Cleveland Cavaliers (29-20)
Previous: 5
Despite Donovan Mitchell's career year with the Cavaliers, the team ranks 26th in points over the last 10 games, scoring 111.3. Pushing the pace more often will help the scoring woes.
7. Milwaukee Bucks (30-17)
Previous: 7
The only thing Bucks fans want right now is getting Khris Middleton and Giannis Antetokounmpo fully healthy. Milwaukee's a different force when both are on the floor, but they've shared just 144 total minutes all season.
8. Sacramento Kings (27-19)
Previous: 11
Last year's acquisition of Domantas Sabonis is paying off. The Kings center is averaging 18.7 points, 13.1 rebounds, and 9.4 assists in January, leading Sacramento to an 8-4 record and the league's best offense in the new year.
9. Miami Heat (27-22)
Previous: 14
Over the last 10 games, the Heat rank first in defensive rating. Miami has put the clamps on various playoff teams, holding the Suns, Bucks, and Pelicans twice to less than 100 points since Jan. 14.
10. New Orleans Pelicans (26-22)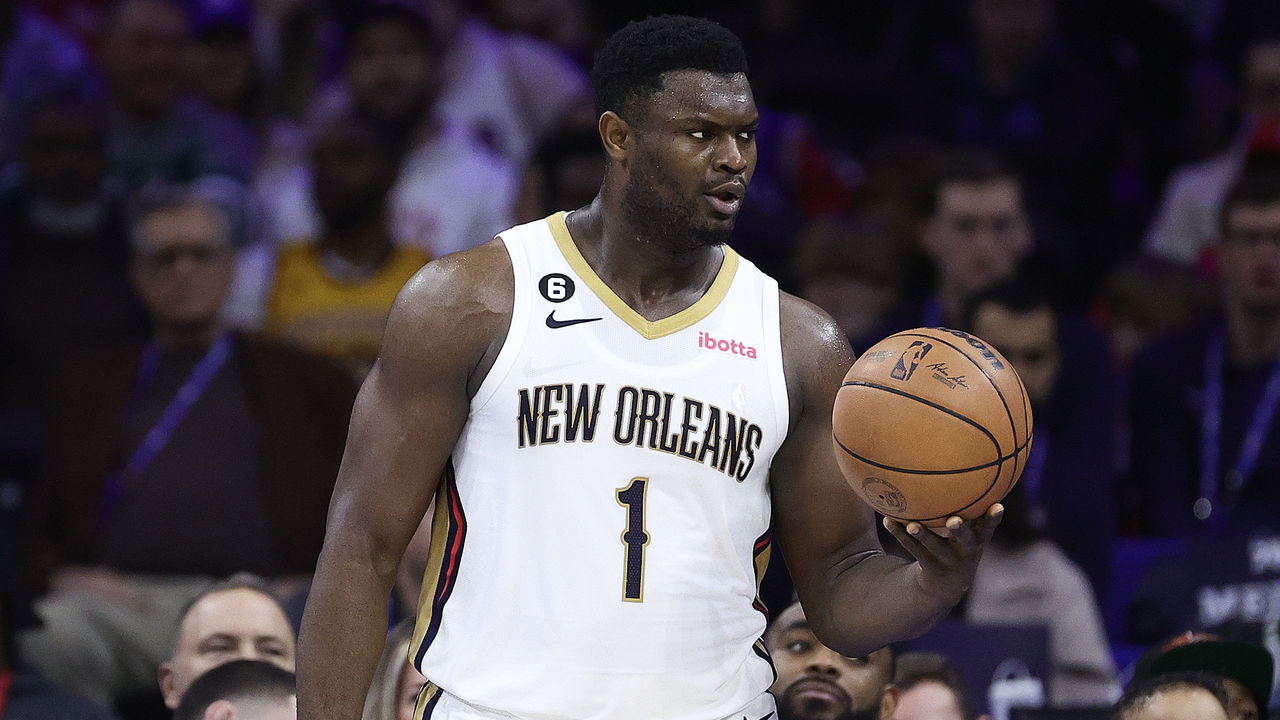 Previous: 8
Since Zion Williamson's hamstring injury, the Pelicans have posted the 26th-best offensive rating in the NBA over an 11-game absence. New Orleans needs him and Brandon Ingram healthy to compete in the playoffs.
11. Los Angeles Clippers (26-24)
Previous: 18
Paul George and Kawhi Leonard are the Clippers' 14th most-used two man combination this season but have the seventh-best plus-minus rating among the team's top 20 pairs, so L.A. should be fine come playoff time.
12. Dallas Mavericks (25-24)
Previous: 9
Luka Doncic is averaging his fewest points and assists but most minutes per game of any month this season in January. Naturally, that has coincided with the Mavericks going just 4-8 since the calendar turned.
13. Golden State Warriors (23-24)
Previous: 13
Golden State's been confoundingly broken away from home all year, but a 3-2 road record in January, coupled with the league's second-best net rating (5.4), suggests something could finally be clicking for the Warriors on their travels.
14. Phoenix Suns (25-24)
Previous: 20
The Suns rank 23rd in net rating in January, behind teams like the Magic and Wizards. Sure, they were extremely shorthanded, but what is the ceiling of this core in another playoff run?
15. Oklahoma City Thunder (23-24)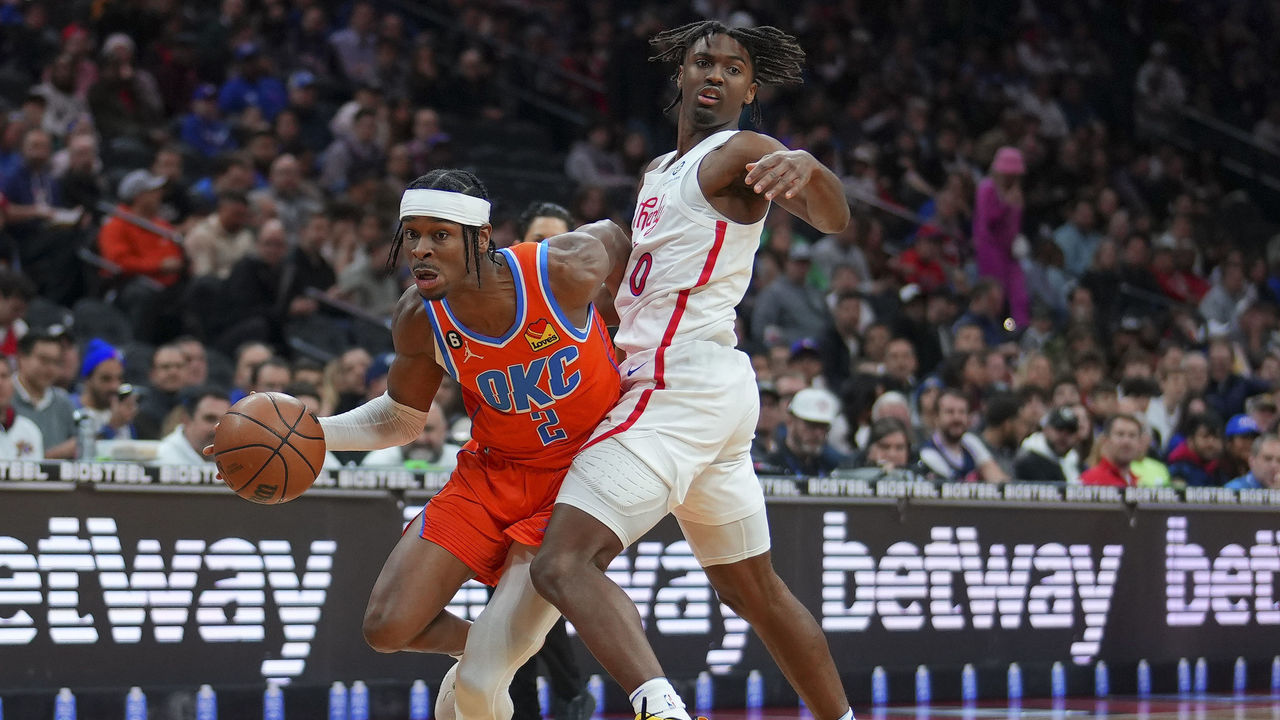 Previous: 23
Only four teams have more wins than the Thunder in 2023, and only the Nuggets and Grizzlies in the West. That kind of pace is bad news for nearby playoff hopefuls like the Warriors, Lakers, and Blazers.
16. Atlanta Hawks (24-24)
Previous: 19
Atlanta appears to be turning a corner with wins in five of its last seven games. Dejounte Murray has been terrific during that span, averaging 25.4 points on 55.2% shooting - including a 50% clip from deep.
17. Utah Jazz (25-25)
Previous: 22
Utah has been one of the NBA's feel-good stories. Lauri Markkanen is putting it all together in Year 6, veterans are thriving, and Walker Kessler has already proven to be a capable Rudy Gobert replacement.
18. Minnesota Timberwolves (24-25)
Previous: 15
Anthony Edwards is keeping the T-Wolves in the playoff hunt amid injuries to Karl-Anthony Towns and Gobert. The third-year guard is averaging 25.6 points, 5.3 boards, and 4.7 assists over his last 12 games.
19. New York Knicks (26-23)
Previous: 12
Jalen Brunson continues to shine as the Knicks' point guard, averaging 27.7 points, 5.2 assists, and 4.1 rebounds over the last 10 games for a squad losing ground in the East playoff race.
20. Chicago Bulls (22-25)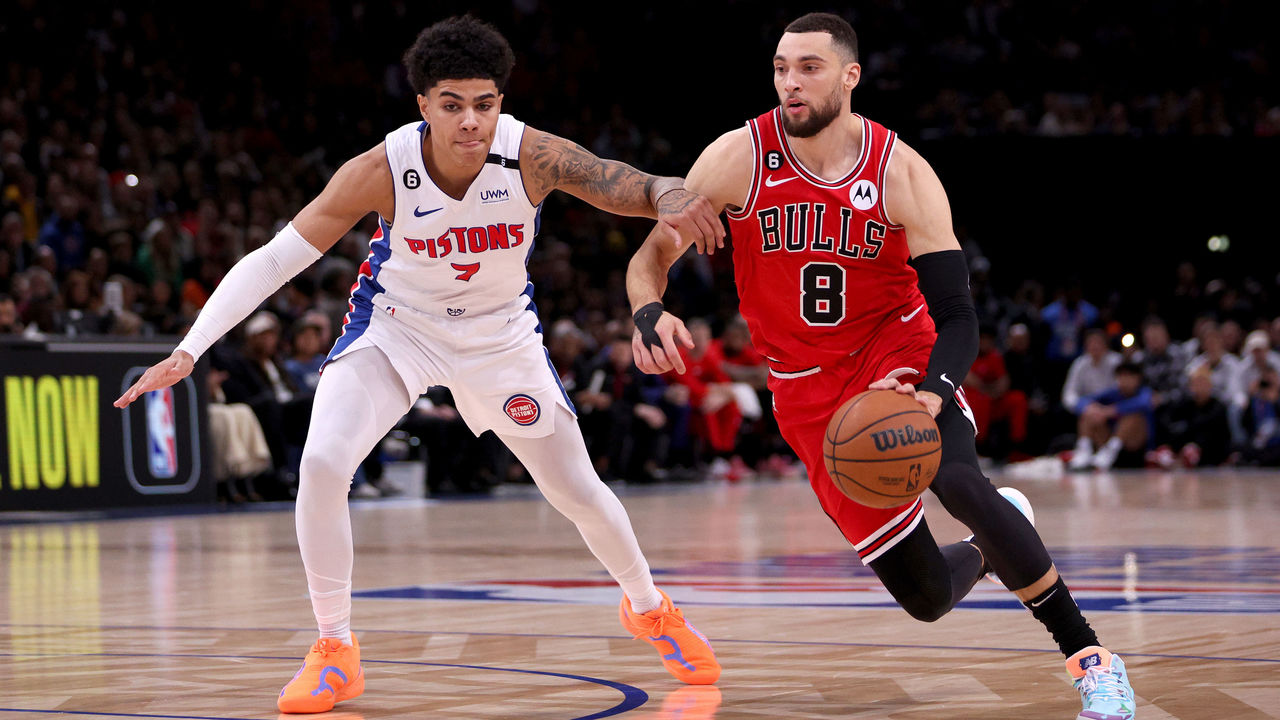 Previous: 21
The Bulls have won 11 of their last 18 games after a rocky start, so perhaps they won't blow it up after all. Zach LaVine finally looks healthy, averaging 27 points on 60.3% true shooting in January.
21. Los Angeles Lakers (22-26)
Previous: 17
Who would have thought that after a horrible start and losing Anthony Davis long-term, the Lakers would be two games out of a top-six seed? Maybe the addition of Rui Hachimura will help them get there.
22. Portland Trail Blazers (22-25)
Previous: 16
After a 17-13 start, the Blazers have won just five of their last 17 games. This team should be active at the trade deadline or it will have trouble even cracking the play-in tournament.
23. Washington Wizards (21-26)
Previous: 26
With Hachimura off to L.A., Kristaps Porzingis likely out multiple weeks, and the league's seventh-worst record, it's looking like a disappointing season in Washington, especially with Bradley Beal's albatross contract still on the books.
24. Toronto Raptors (21-27)
Previous: 25
Coincidental hot stretch or auditioning for a blockbuster trade by the deadline? Whatever Fred VanVleet's motivation, it's working; the 28-year-old is averaging 31.3 points, seven assists, and 4.3 boards and shooting 48.7% from deep over his last four games.
25. Indiana Pacers (24-25)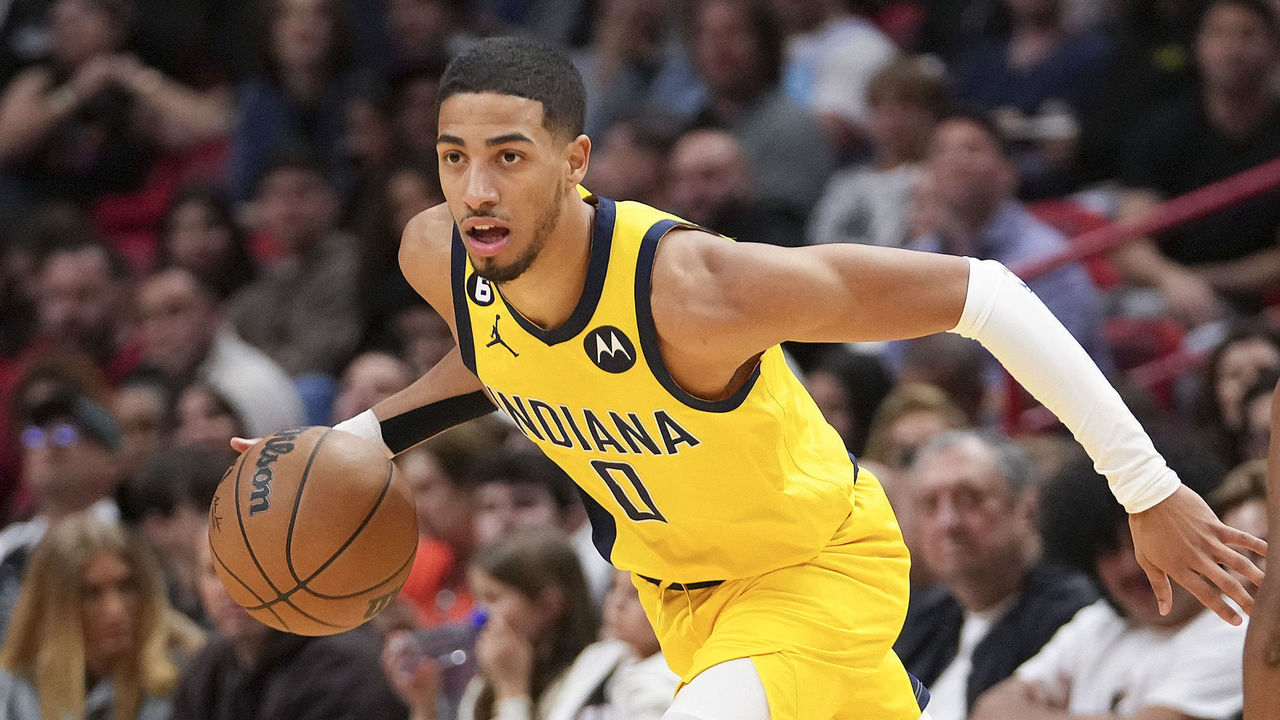 Previous: 10
The Pacers have lost seven of eight games and have the league's fourth-worst net rating during that span. Things will only get worse until Tyrese Haliburton returns from his elbow and knee injuries.
26. Orlando Magic (18-29)
Previous: 24
Orlando is improving after barely cracking 20 wins in each of the previous two seasons. Paolo Banchero and Franz Wagner were home-run draft selections, and the Magic are poised to add another lottery pick.
27. Charlotte Hornets (13-36)
Previous: 28
A bright spot in a tough campaign in Charlotte - 2022 first-rounder Mark Williams is averaging 10.5 points, four rebounds, and two blocks on 69.2% shooting in his last four games after barely playing to start the year.
28. San Antonio Spurs (14-33)
Previous: 27
It's hard to find silver linings in a rough season for the Spurs. They'll be best off trading veteran Jakob Poeltl before the Feb. 9 deadline for another first-round pick or a young player with promise.
29. Detroit Pistons (12-37)
Previous: 29
Sitting at the bottom of the Eastern Conference, this season has not lived up to expectations for the Pistons. Selling high on leading scorer Bojan Bogdanovic at the trade deadline might bring back some future assets.
30. Houston Rockets (11-36)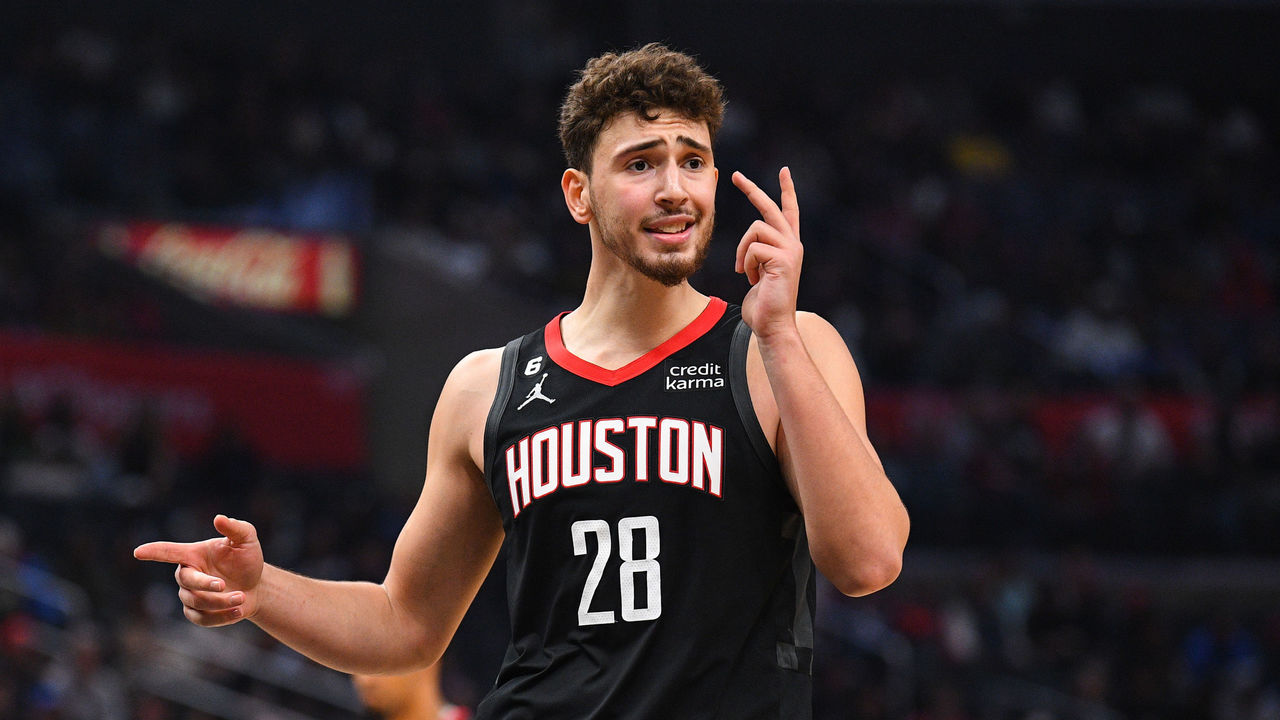 Previous: 30
While it's been another trying campaign for Houston, the team has to be pleased with Alperen Sengun's development. Earlier in January, the second-year center became the youngest player in franchise history to record a triple-double.