Securing the bag: 5 NBA players looking to cash in next summer
Ron Hoskins / NBA / Getty Images
It's never too early to look ahead at next summer's free agency.
For those on a contract year, a strong showing this upcoming season could help them secure a lucrative long-term deal.
Here are five players who may cash in off a productive 2022-23 campaign.
Christian Wood, Mavs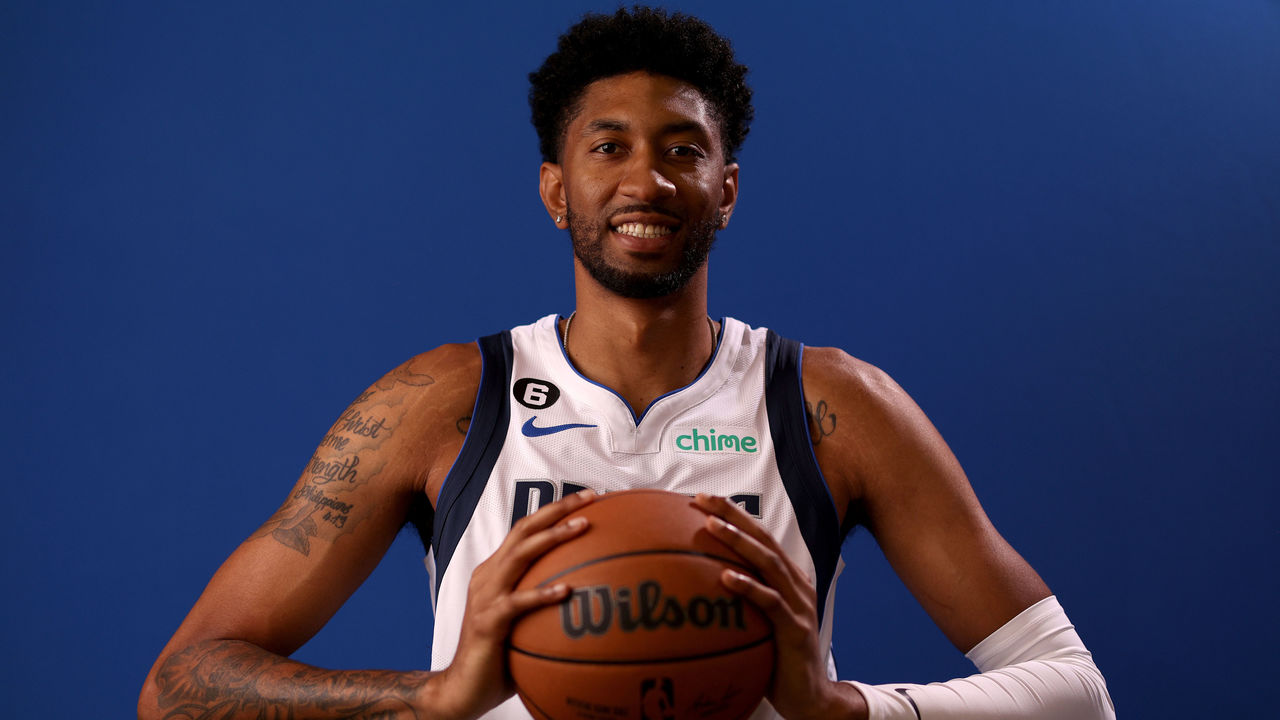 Current salary: $14.3 million; UFA at end of season
Wood was among the NBA's feel-good stories a few years ago. The undrafted center split his first four seasons between different NBA and G League clubs before a breakout 2019-20 season with the Detroit Pistons. He then parlayed his strong 62-game stint in the Motor City into a three-year, $41-million contract with the Houston Rockets.
Wood's solid play was no mirage as he averaged 19.1 points, 9.9 boards, 2.1 assists, and one block over a pair of seasons with the Rockets. The 27-year-old also shot nearly 40% from deep and finished each of those campaigns in the league's top 20 in total rebound percentage.
The Dallas Mavericks acquired Wood this offseason to strengthen their frontcourt. His ability to pick-and-pop and roll to the basket should be a natural fit alongside Luka Doncic. The Mavs' best lineups in last season's playoffs featured a stretch-five, which could be a role Wood finds himself in.
Despite posting strong offensive numbers, Wood struggled on the opposite end throughout his time in Houston. If the big man can make strides in Dallas' improved defensive system, then he might just earn himself another raise.
Gary Trent, Raptors
Current salary: $17.3 million; holds $18.6-million player option for 2023-24
Trent provided great value in his first full campaign with the Toronto Raptors, setting career highs in points (18.3 per game), rebounds (2.7), assists (two), and steals (1.7). The former second-round pick made 38.3% of his 3-point attempts and finished 17th in the Association in triples made (209). He performed at a peak level while producing the NBA's third-lowest turnover percentage (5.8).
Toronto's half-court offense wasn't great as a whole, but Trent proved to be one of the few players on the roster capable of creating his own shot. The 23-year-old averaged a point per possession in isolation scenarios. He also drilled the 11th-most field goals (69) from 16-to-24 feet and ranked 18th in points scored (489) off pull-up jumpers.
Trent's biggest improvement came on the defensive end, where he was a liability at Duke. He played a significant role in the Raptors' ninth-ranked defense, forcing turnovers with his smothering on-ball pressure and active hands. The fifth-year guard led his peers in defensive loose balls recovered (47) and was fourth in both total steals (122) and average deflections (3.4 per game).
Floor-spacers and multi-positional defenders are highly coveted in today's NBA. Expect Trent to test the market next summer if he can replicate similar numbers as last season.
Myles Turner, Pacers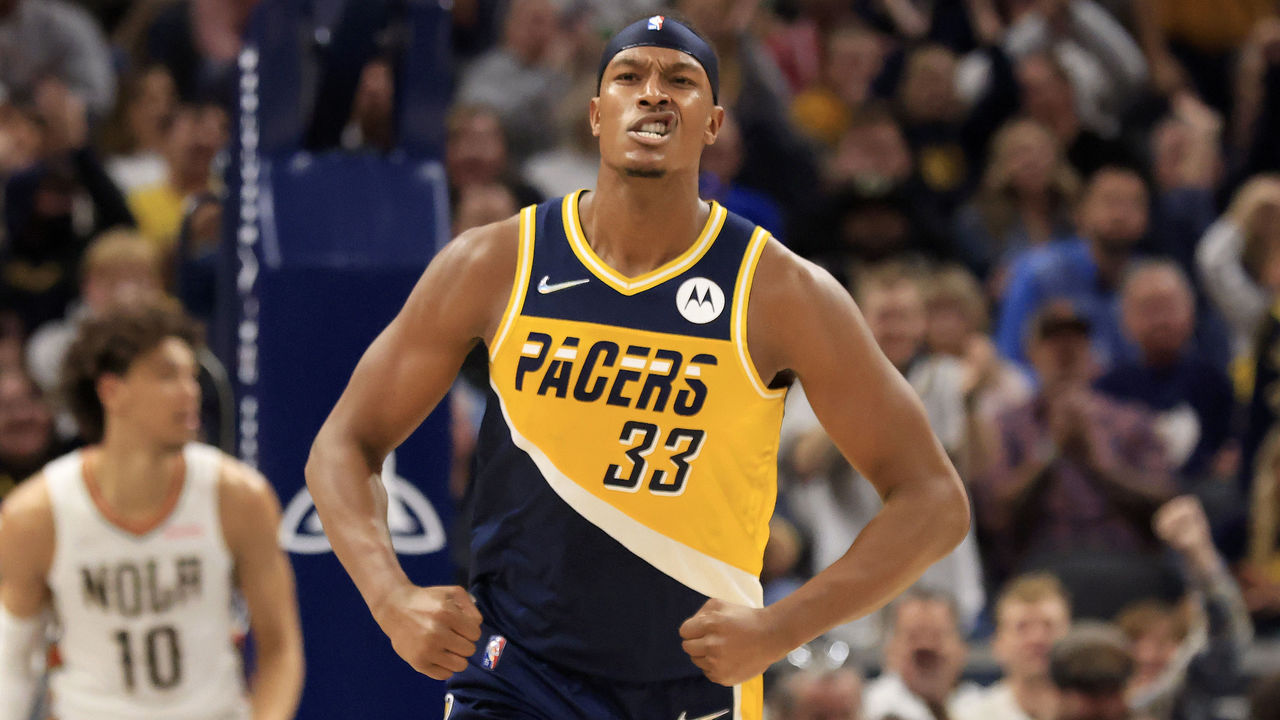 Current salary: $17.5 million; UFA at end of season
Turner has been vocal about his desire for a bigger role, and the big man will certainly have that opportunity regardless of where he finishes this season.
With Domantas Sabonis out of the picture, Turner will be the full-time man in the middle for the Indiana Pacers after sliding between center and power forward for most of his tenure. While the Texas product has developed into one of the game's top rim-protectors, he has taken a back seat to others on the offensive end.
Turner has averaged 10 shots or more in just two of seven NBA campaigns, but his efficiency may indicate some untapped potential. In just under 30 minutes per game, he's a career 48.9% shooter - including a respectable 34.9% from downtown - and has never averaged less than 10.3 points.
Last season, the 26-year-old registered 1.16 points per possession on post-ups, which ranked third among players with at least one post-up possession per game. He also recorded 1.41 points per possession as a cutter and knocked down 44.8% of his pull-up jumpers.
Turner's finishing ability in the paint should mesh well with Tyrese Haliburton's pick-and-roll prowess. He converted 76% of his shots at the rim and 56% from 4-to-14 feet, which placed him in the 85th and 93rd percentile, respectively, among big men, per Cleaning the Glass.
"When you show little tidbits and tastes of how you can play, you see the potential in that," Turner told The Athletic's Jared Weiss last December. "I hate that in year seven, you're labeled as a finished product, and I want to show that I'm not a finished product. I'm just scratching the surface, and I want to show that I'm ready to take the next step."
Josh Hart, Blazers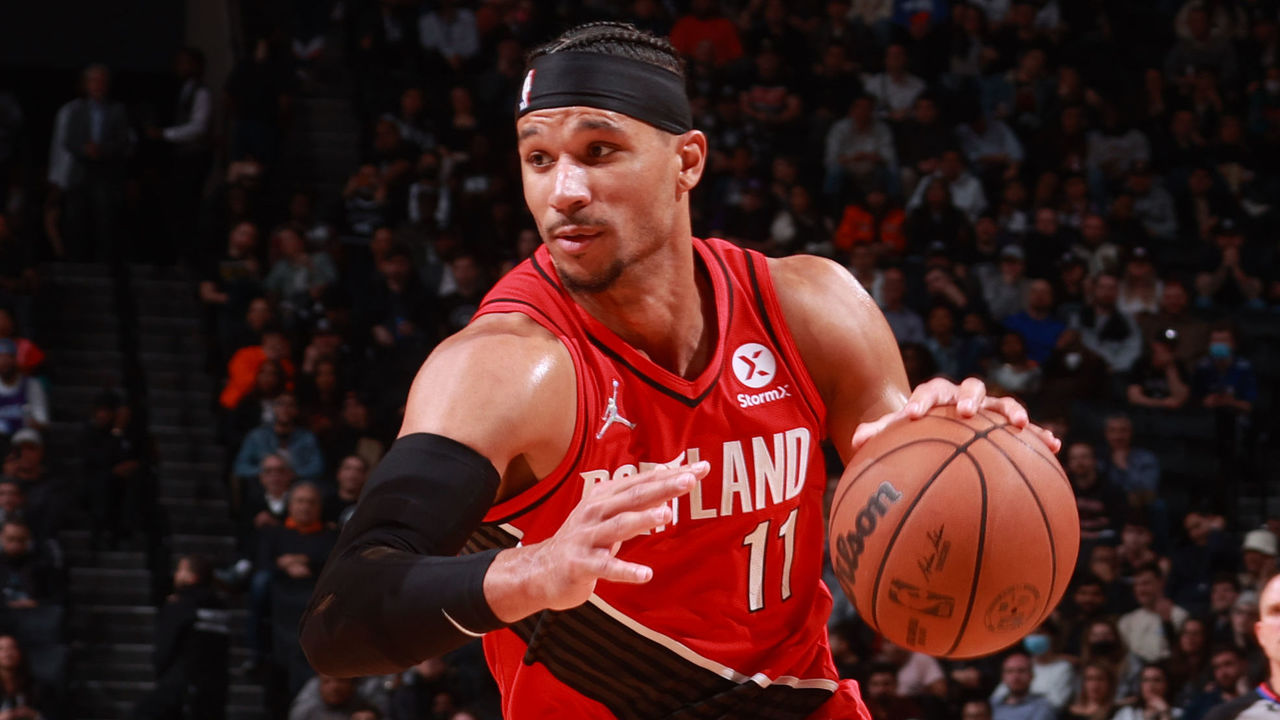 Current salary: $13 million; holds $13-million player option for 2023-24
Hart was a productive role player through the first four years of his career before taking on more responsibilities in 2021-22, especially after being traded midseason to the Portland Trail Blazers. The Villanova standout capitalized on injuries to multiple key Blazers, averaging 19.9 points, 5.4 rebounds, 4.3 assists, and 1.2 steals with a 23.5% usage rate. He also registered an effective field-goal percentage of 59.4% during that 13-game span, which ranked in the 94th percentile among combo guards, per Cleaning the Glass.
Hart's strong finish to the previous campaign should give him the inside track to start at the three. The 27-year-old won't have as much on his table with Portland's roster back to full health, but Hart's array of skills ensures he remains vital on both ends of the floor.
Hart can run the point when Damian Lillard or Anfernee Simons sits. He posted an assist percentage of 23.1% with the Blazers and was an effective scorer as a pick-and-roll ball-handler, tallying 4.5 points per contest in such scenarios.
Defensively, Hart can guard multiple positions and consistently competes at a high level. Portland allowed 4.8 fewer points per 100 possessions when Hart was on the floor. His relentless motor carries over to the glass, where he's been among the NBA's top defensive rebounding wings in each of the past three seasons.
Hart is unlikely to repeat the numbers he produced after the trade deadline. But a solid all-around performance for a potential playoff squad could lead to a multi-year payday following the campaign.
Jakob Poeltl, Spurs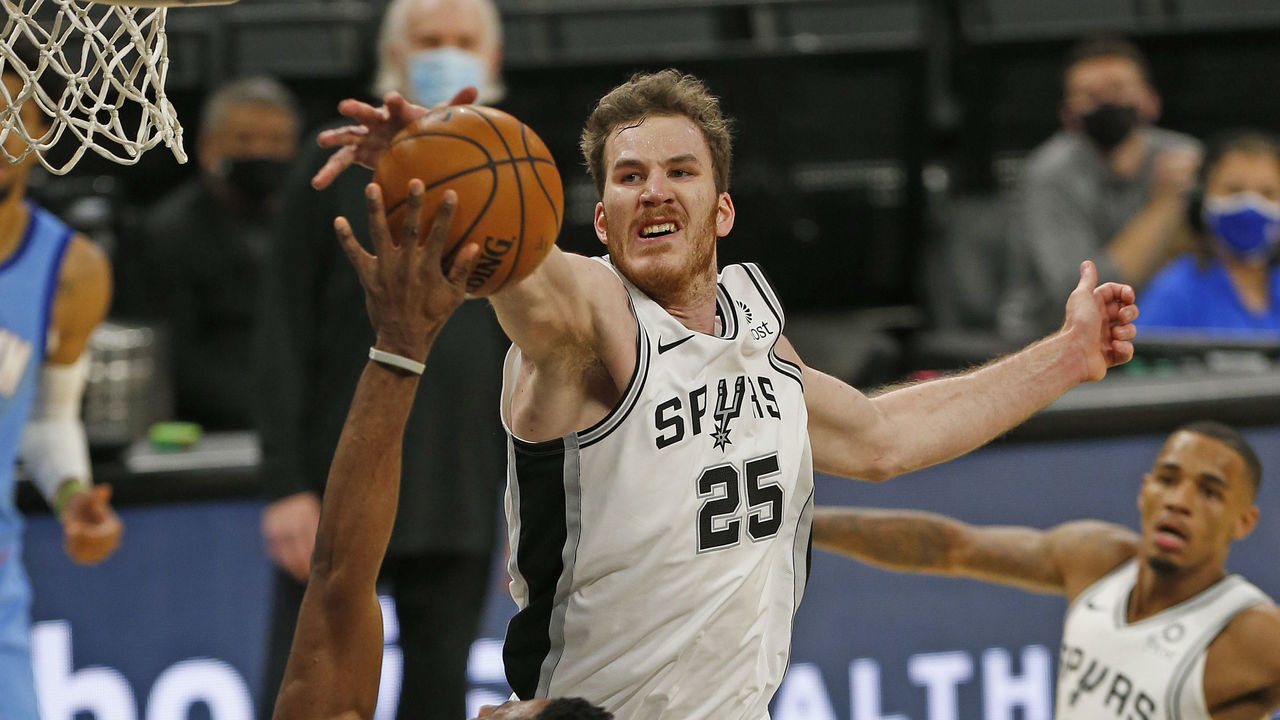 Current salary: $9.4 million; UFA at end of season
Poeltl is the forgotten piece from the Kawhi Leonard blockbuster trade. Over the past four seasons, the former lottery pick has quietly established himself among the Association's top defensive centers. He stays vertical when challenging shots at the rim, closes out on shooters, and is quite mobile for his size.
Poeltl has swatted the fifth-most shots in each of the past two campaigns. During the 2021-22 season, opponents shot 55.6% against the Austrian native on attempts within six feet of the basket, which ranked ninth among players who've defended at least 350 field goals from that range. He also finished the year with more contested shots than any other player, including an NBA-best 784 contested two-point shots.
Poeltl was equally impressive on the other side of the ball, averaging career highs in points (13.5 per game) and assists (2.8) across 68 appearances in 2021-22. The San Antonio Spurs big man was fourth in the league in total offensive rebounds (262) and sixth in field-goal percentage (61.8%). Poeltl was particularly effective as a screener in dribble-handoffs and pick-and-roll scenarios. He racked up the third-most screen assists and was sixth in total points as the roll man.