Ranking the 4 potential NBA Finals matchups
Joe Murphy / National Basketball Association / Getty
After two ferocious Game 7 beatdowns on Sunday, the NBA's two conference finals matchups are set. In the East, the Miami Heat (53-29) will face the Boston Celtics (51-31), and the Golden State Warriors (53-29) will battle it out with the Dallas Mavericks (52-30) in the West.
With just four teams left, that means there are just four possible matchups for the Finals. While each offers several intriguing storylines and contrasts in style, it's natural to expect some to be more entertaining for neutrals than others.
Here's how we rank the four possible Finals combinations.
4. Heat-Warriors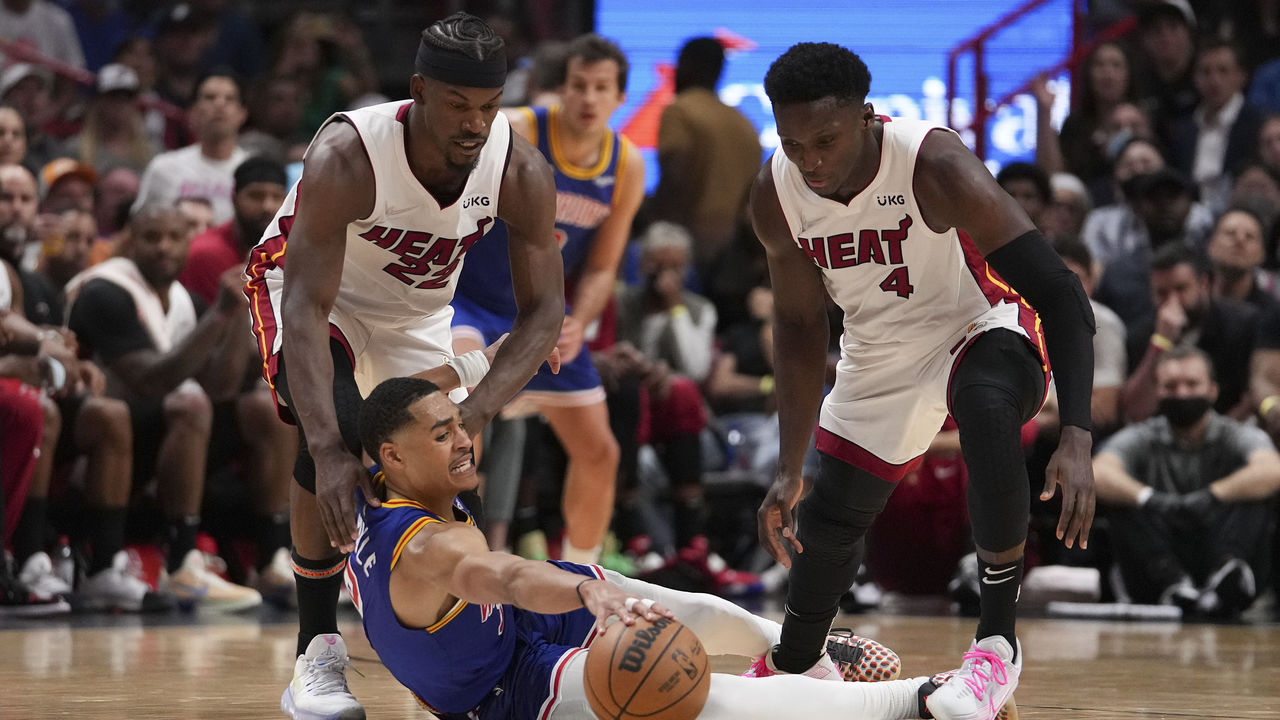 A Warriors-Heat clash is one of two potential never-before-seen Finals tilts on this list, but curiously, it may also be the one most afflicted by recent satiation. Golden State competed in five straight championship series from 2015-19, and Miami made five appearances of its own between 2011-20. The saving grace here is that these two avoided each other every time, so fans would at least be treated to something relatively new.
And it's not to say that this would be a bad series. If both teams are at their best, the Heat's wear-you-down style against the Warriors' quickfire movement-heavy offense would be a tactical tug-of-war between Steve Kerr and Erik Spoelstra, two of the best minds in the game today.
There's a slight chance it could get out of hand in the Warriors' favor, though. Golden State shoots 37.6% from deep as a team, second only to the Mavericks among squads left in the playoffs. The Heat, meanwhile, are the worst 3-point shooting team still standing, converting just 32.1% of their long-range attempts. If Golden State catches fire from distance, it could quickly spell trouble for Miami.
3. Heat-Mavericks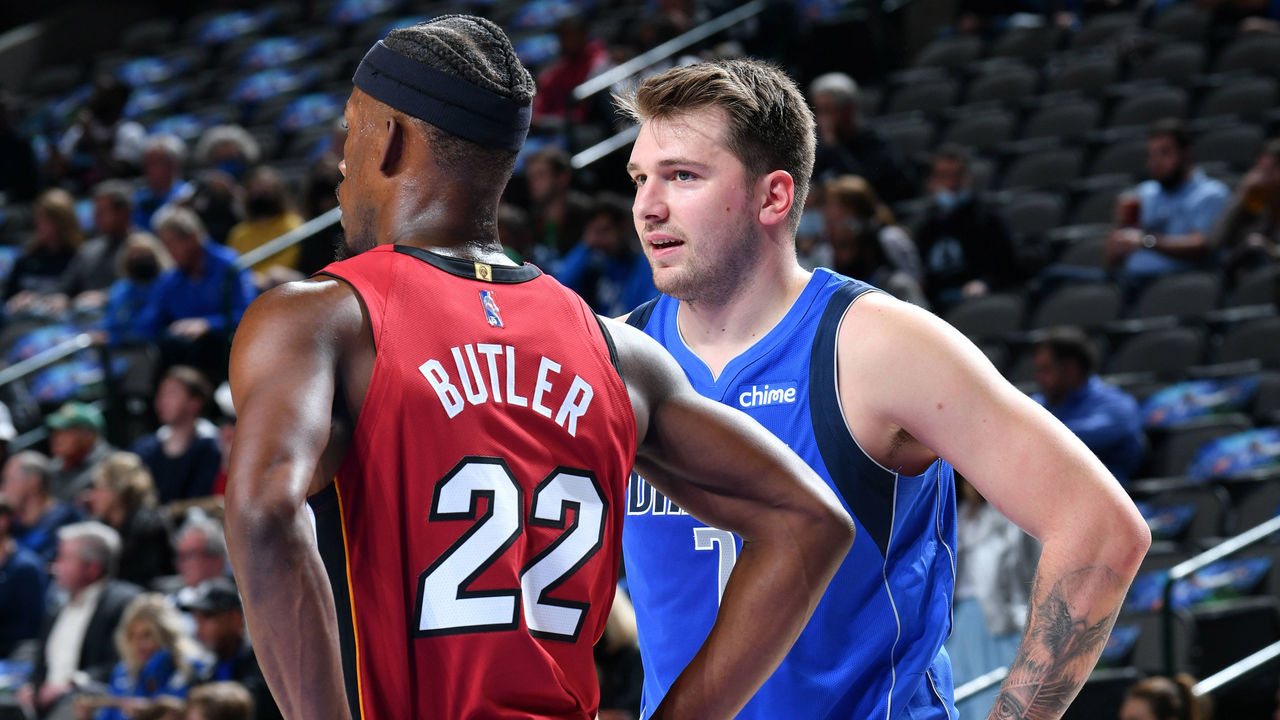 Save for LeBron James, the only player still in the league from when these two longtime cross-conference rivals met in the 2011 Finals is veteran Heat fixture Udonis Haslem, who turns 42 next month and hasn't appeared in a postseason game since 2016. Former Mavs point man Jason Kidd is on the sideline as a coach, though, as is longtime Heat bench boss Spoelstra.
Still, with the Heat winning the 2006 Finals and the Mavs responding with a shocking counterpunch in 2011, a rubber match offers plenty of intrigue - especially if legendary franchise stars like Dwyane Wade and Dirk Nowitzki find themselves courtside.
Stylistically, the matchup could be an old-fashioned defense-first chess match. Both sides ranked in the top seven in defensive rating in the regular season, and Miami would appear to have the right combination of veteran defenders - Jimmy Butler, P.J. Tucker, Bam Adebayo - to challenge the series' top offensive talent in Luka Doncic.
2. Mavericks-Celtics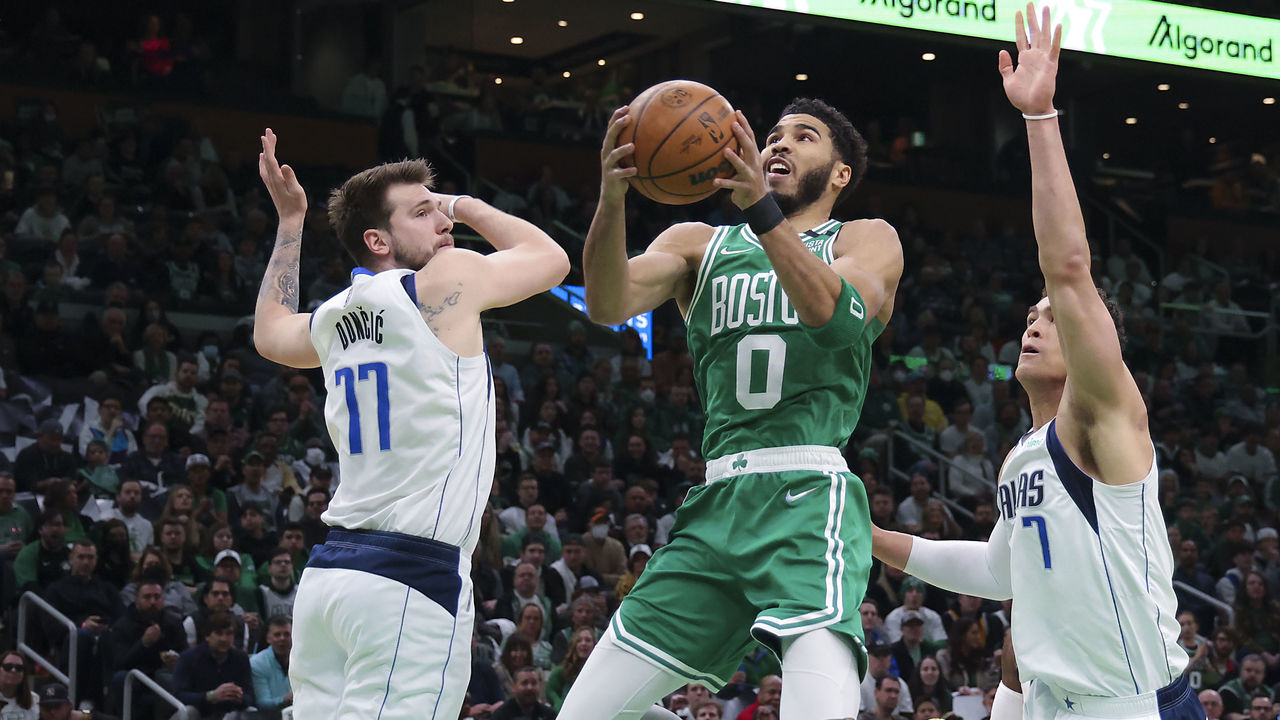 Dallas has made The Finals just twice in the franchise's 42-season history, and the team matched up against Miami on both occasions. Sure, a third meeting to break that 1-1 tie would be nice for fans of either side, but a clash against the Celtics might provide more entertainment value overall.
A possible pairing between the two would give us Jayson Tatum going toe-to-toe with Doncic, two of the best performers in these playoffs so far, with everything on the line. Doncic - who torched the defending champion Phoenix Suns repeatedly in their series - would be more than a handful for the league's top-ranked regular-season defense, but Tatum's own shot creation combined with his length could also wreak havoc on Dallas.
A Mavericks-Celtics showdown could quickly turn into a frenetic shootout beyond just their signature superstars dominating the narratives. Dallas and Boston are No. 1 and No. 2, respectively, in made 3-pointers per contest this postseason, with each hovering around a whopping 40 attempts a game. Some of that is due to poor perimeter defense by the Suns, Utah Jazz, Brooklyn Nets, and Milwaukee Bucks. But still, guys like Jaylen Brown, Dorian Finney-Smith, Grant Williams, and Reggie Bullock can all suddenly get hot from distance in addition to Doncic and Tatum.
1. Warriors-Celtics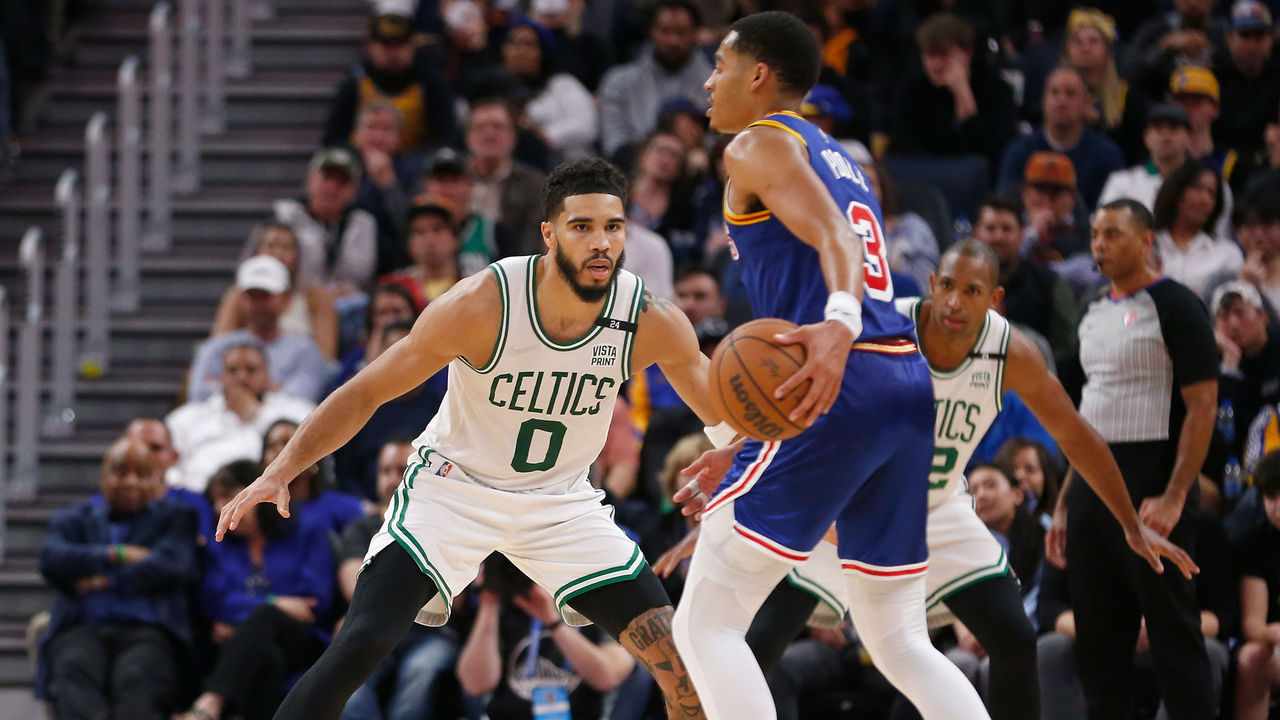 This matchup has everything. Both franchises possess a rich history dating back to the Association's early days, including a couple of playoff clashes between Bill Russell's Celtics and Wilt Chamberlain's then-Philadelphia Warriors in the 1960s.
The Warriors have had more success in recent years - with title wins in 2015, 2017, and 2018 - but the team's aging core of Stephen Curry, Klay Thompson, and Draymond Green are desperate to take advantage of what could conceivably be their last strong shot at adding to their Hall of Fame resumes.
Meanwhile, the Celtics have been knocking on the door for years, with four Eastern Conference finals appearances - but no further - since 2017. Setting aside the obvious desire for Tatum, Brown, and Marcus Smart to claim their first titles, 15-year veteran Al Horford has to consider this as his best shot to win a coveted ring at the pro level.
This is a clash between the NBA's two best defenses with a host of dynamic scorers who combined for 14 40-point displays - including four 50-point games - in the regular season. There is no shortage of strategic adjustments for longtime Warriors coach Kerr and first-year bench boss Ime Udoka to tap into.
Comments
✕
Ranking the 4 potential NBA Finals matchups
  Got something to say? Leave a comment below!