NBA Power Rankings: Each team's most unheralded player
The NBA Power Rankings are selected by a panel of theScore's basketball editors.
This week, we're breaking down each of the 30 teams' most unheralded player.
1. Phoenix Suns (36-9)
Previous: 1
Phoenix again sits atop the West thanks to its Big Three, but Cameron Johnson has been electric off the bench. The third-year sharpshooter's 42.3% 3-point percentage is among the best marks in the league.
2. Golden State Warriors (34-13)
Previous: 2
Nobody, except maybe his Hall of Fame father, predicted Gary Payton II to cement a pivotal rotation role for the Warriors. The guard boasts the team's second-best net rating, right behind Stephen Curry (min. 100 minutes).
3. Memphis Grizzlies (32-17)
Previous: 4
Tyus Jones is one of the league's most dependable backup point guards. The Duke product leads the NBA in assist-to-turnover ratio (5.4) and is shooting a career-high 38.6% from deep.
4. Brooklyn Nets (29-17)
Previous: 8
Out of Brooklyn's selection of bigs, it's rookie Day'Ron Sharpe who's starting games currently. He averaged 10.6 points and 7.7 rebounds on 56.7% shooting in seven contests since entering the starting five.
5. Miami Heat (30-17)
Previous: 9
Where do the Heat find these guys? Undrafted rookie Omer Yurtseven has been a key rotation piece since December and averaged 13.6 points and 13.9 rebounds in 10 starts while replacing Bam Adebayo.
6. Utah Jazz (30-17)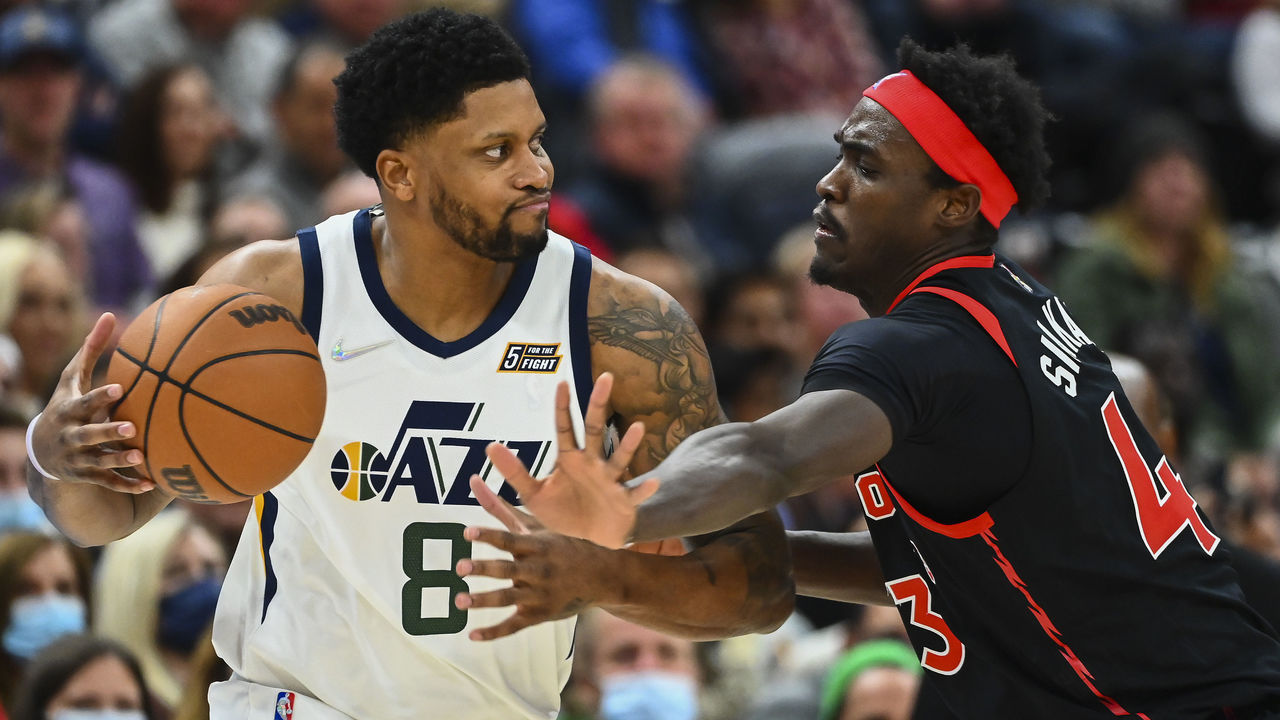 Previous: 6
Rudy Gay has been an important part of the Jazz's second unit. The veteran provides Utah with floor spacing, some size on the wing, and lineup flexibility.
7. Chicago Bulls (28-17)
Previous: 3
A former Illinois standout, Ayo Dosunmu has been a feel-good story for his hometown Bulls. The 38th overall pick is defying expectations and filled in admirably as a starter for injured star Zach LaVine.
8. Milwaukee Bucks (30-19)
Previous: 5
George Hill has been a welcome addition after the club shuffled through multiple backup point guards last season. While the 35-year-old's 3-point shooting has dipped, he leads the Bucks in individual defensive rating.
9. Philadelphia 76ers (27-19)
Previous: 7
Seth Curry is known for his 3-point marksmanship, but he quietly ranks in the top 20 in 2-point percentage at 58.7%. Unsurprisingly, the younger Curry sits near the top of the NBA in most shooting efficiency metrics.
10. Dallas Mavericks (27-20)
Previous: 10
Jalen Brunson may have played himself out of Sixth Man consideration - in a good way. The fourth-year guard is averaging 18.3 points, 6.4 assists, and 4.2 rebounds in 28 games as a starter.
11. Cleveland Cavaliers (28-19)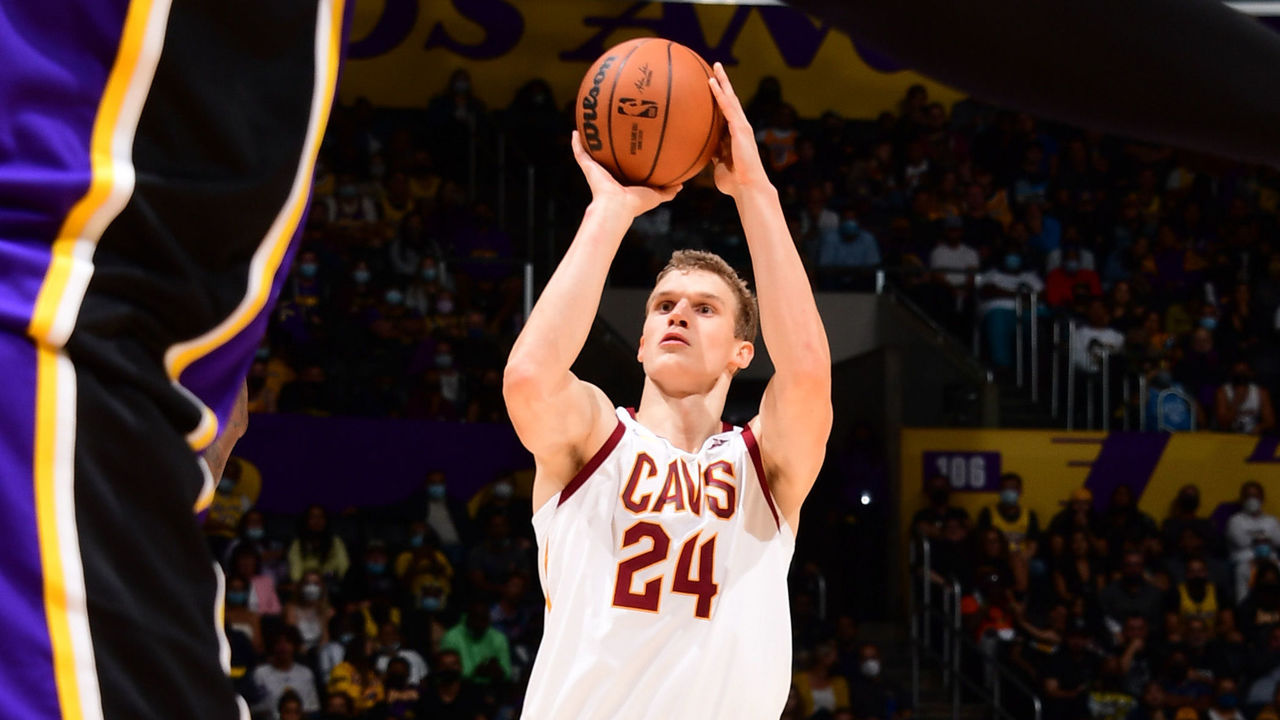 Previous: 12
The Cavaliers' addition of Lauri Markkanen to an already tall core drew doubts, but the Finnish forward has been a perfect fit. His outside play has made life easier for Evan Mobley and Jarrett Allen.
12. Charlotte Hornets (26-21)
Previous: 15
Mason Plumlee's acquisition wasn't the splashiest move last summer, but it addressed a major need for the Hornets. The big man's playmaking and rebounding have complemented Charlotte's young core nicely.
13. Denver Nuggets (24-21)
Previous: 14
Davon Reed has found a home with the Nuggets after beginning the season in the G League. The 2017 second-round pick's 3-and-D skill set has been a perfect match for a Denver squad that's sought wing depth.
14. Toronto Raptors (22-22)
Previous: 13
When healthy, Khem Birch has provided serviceable minutes at the five. The center is a solid screen-setter and averaging 1.23 points per possession as the roll man in pick-and-roll scenarios.
15. Los Angeles Lakers (23-24)
Previous: 11
It's been a miserable season for the Lakers but at least Austin Reaves appears to be a solid pickup. The undrafted reserve has had some impactful performances, including a game-winning overtime three against Dallas in December.
16. Minnesota Timberwolves (23-23)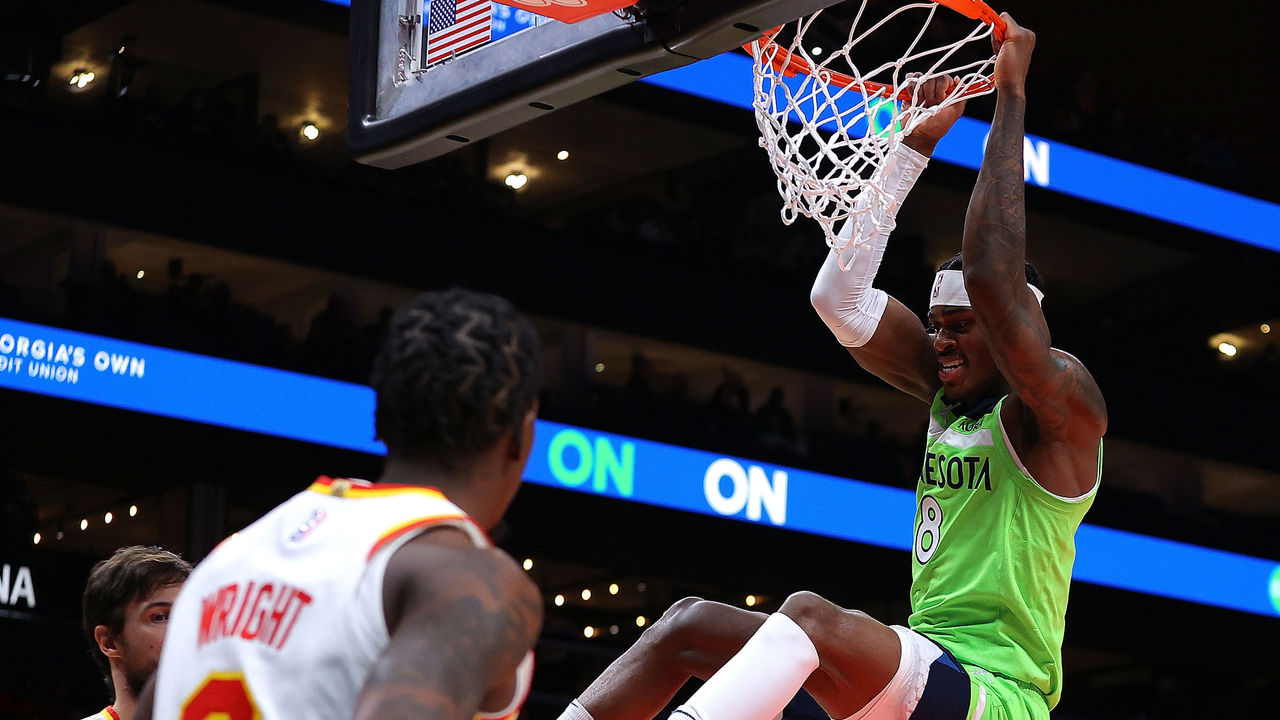 Previous: 17
An elite glue guy, Jarred Vanderbilt is the only player in the modern era to average at least nine rebounds, 1.5 steals, and fewer than seven points per game. Talk about doing the dirty work.
17. Washington Wizards (23-24)
Previous: 19
Montrezl Harrell won't light up the scoreboard like Bradley Beal or Kyle Kuzma, but, among players with at least 400 minutes, Washington is statistically at its best when he plays and its worst when he sits.
18. Los Angeles Clippers (23-25)
Previous: 16
There's something to be said about knowing your role, and Ivica Zubac plays his to perfection. The bruising big man is averaging close to a double-double while shooting almost 70% from the floor.
19. Boston Celtics (24-24)
Previous: 18
Hyper-efficient center Robert Williams has made at least 50% of his shots in every game he's finished this season. His dependability is key next to Jayson Tatum and Jaylen Brown.
20. New York Knicks (23-24)
Previous: 20
Before spraining his ankle Sunday, Mitchell Robinson was averaging a virtual double-double of 13.1 points and 9.9 rebounds over his last seven games. Knicks fans will hope the big man can avoid a lengthy absence.
21. Portland Trail Blazers (20-26)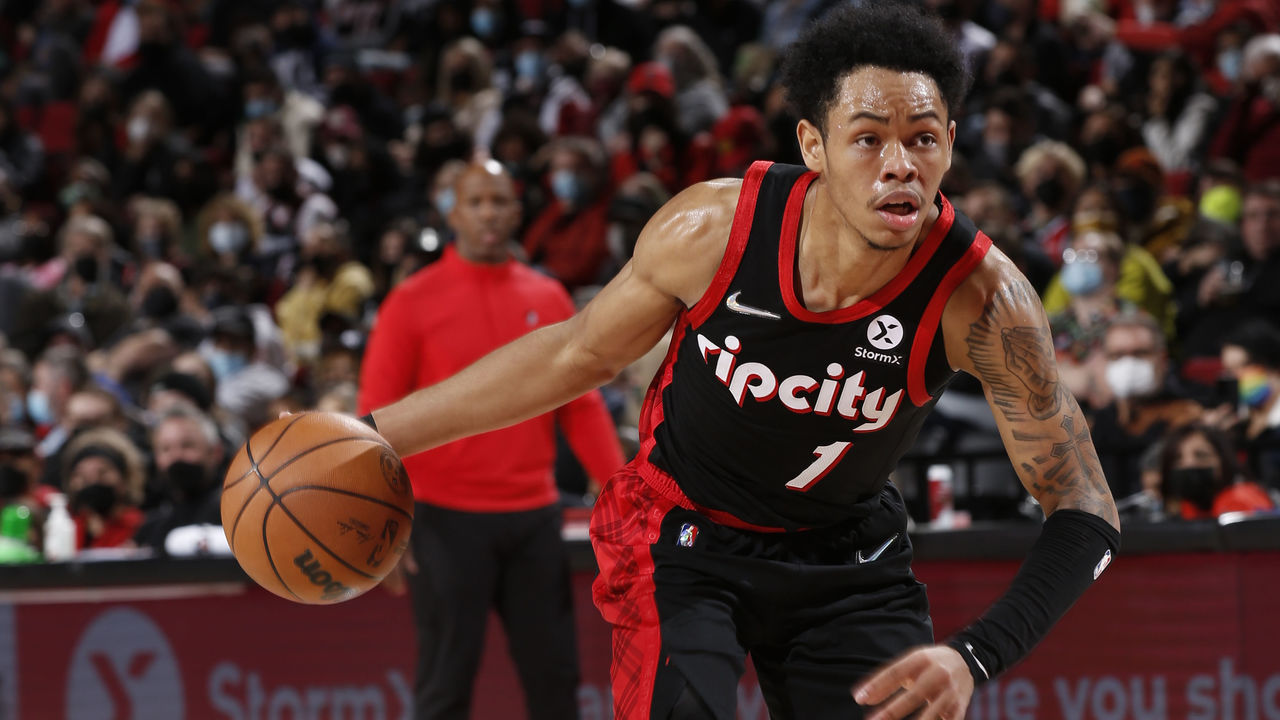 Previous: 25
Anfernee Simons is breaking out with Damian Lillard out of the lineup, but his major increase in production remains underrated. The fourth-year guard has averaged 25 points and 7.2 assists on almost 50% shooting in 2022.
22. Atlanta Hawks (21-25)
Previous: 21
Onyeka Okongwu missed the first 28 games after shoulder surgery but is doubling nearly all his rookie numbers. The second-year center also had a couple of solid appearances covering for Clint Capela as a starter last week.
23. New Orleans Pelicans (17-28)
Previous: 23
Defense was one of Jose Alvarado's calling cards in college and it's earning the point guard more playing time with the Pelicans. The 23-year-old is averaging 2.2 steals in 15.4 minutes over his last five appearances.
24. San Antonio Spurs (17-30)
Previous: 22
Keita Bates-Diop is carving a role for himself in San Antonio. The journeyman forward has become a multi-positional defender, using his mobility, length, and 229-pound frame to guard players in the post and on the perimeter.
25. Sacramento Kings (18-30)
Previous: 24
Chimezie Metu is averaging career highs in scoring (8.9 points per game) and rebounding (6.0). The USC product's energy and defensive activity have earned him consistent minutes throughout the season.
26. Indiana Pacers (17-30)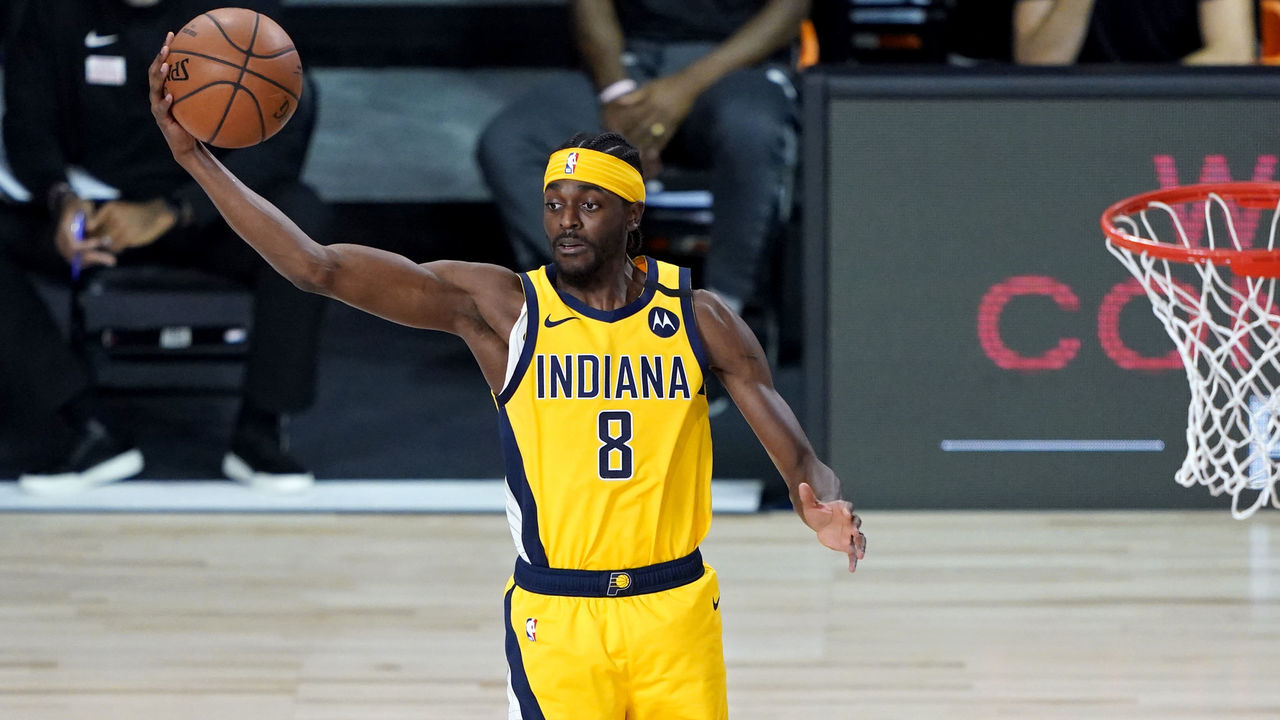 Previous: 27
Justin Holiday is working on his third straight season shooting over 37% from beyond the arc. The swingman is especially effective when the Pacers have their full array of players.
27. Houston Rockets (14-33)
Previous: 28
After a surprisingly productive rookie year, the undrafted Jae'Sean Tate is again furtively impressing at both ends for the rebuilding Rockets. Count the Ohio State product part of Houston's exciting young core.
28. Oklahoma City Thunder (14-32)
Previous: 26
Mike Muscala surprisingly leads the Thunder in PER this season. Playing on one of the worst teams in the NBA, the veteran big man has remained efficient and put himself on contenders' radar.
29. Detroit Pistons (11-35)
Previous: 29
Cory Joseph has been a stabilizing presence on and off the court. The veteran guard consistently takes care of the rock and has been a valuable mentor for the Pistons' youth.
30. Orlando Magic (9-39)
Previous: 30
Lost in his younger brother's tremendous rookie season, Moritz Wagner has been steady for the Magic. He leads the team in points per 36 minutes and player efficiency rating.
Comments
✕
NBA Power Rankings: Each team's most unheralded player
  Got something to say? Leave a comment below!