The All-Nobody Team: 5 NBA players who could become somebodies
Every season, a group of unheralded players who fell through the scouting cracks become NBA mainstays. They could be undrafted rookies or players whose skill sets had yet to be recognized or maximized until finding the perfect role in a new environment.
It's always fun and inspiring to watch virtual unknowns earn a name and an NBA paycheck. Approximately a quarter of the way through last season, we came up with the All-Nobody Team - players most fans never heard of who are now earning a future in the Association.
Last year's team featured Juan Toscano-Anderson, Yuta Watanabe, Jae'Sean Tate, Garrison Matthews, and Naz Reid, who are all now rotation players. Honorable mention Gabe Vincent has stepped up this season for the injury-battered Heat.
Here are the nobodies becoming somebodies through roughly a third of this campaign. Only undrafted players who entered this season with fewer than 500 minutes of NBA experience were considered.
Austin Reaves, Lakers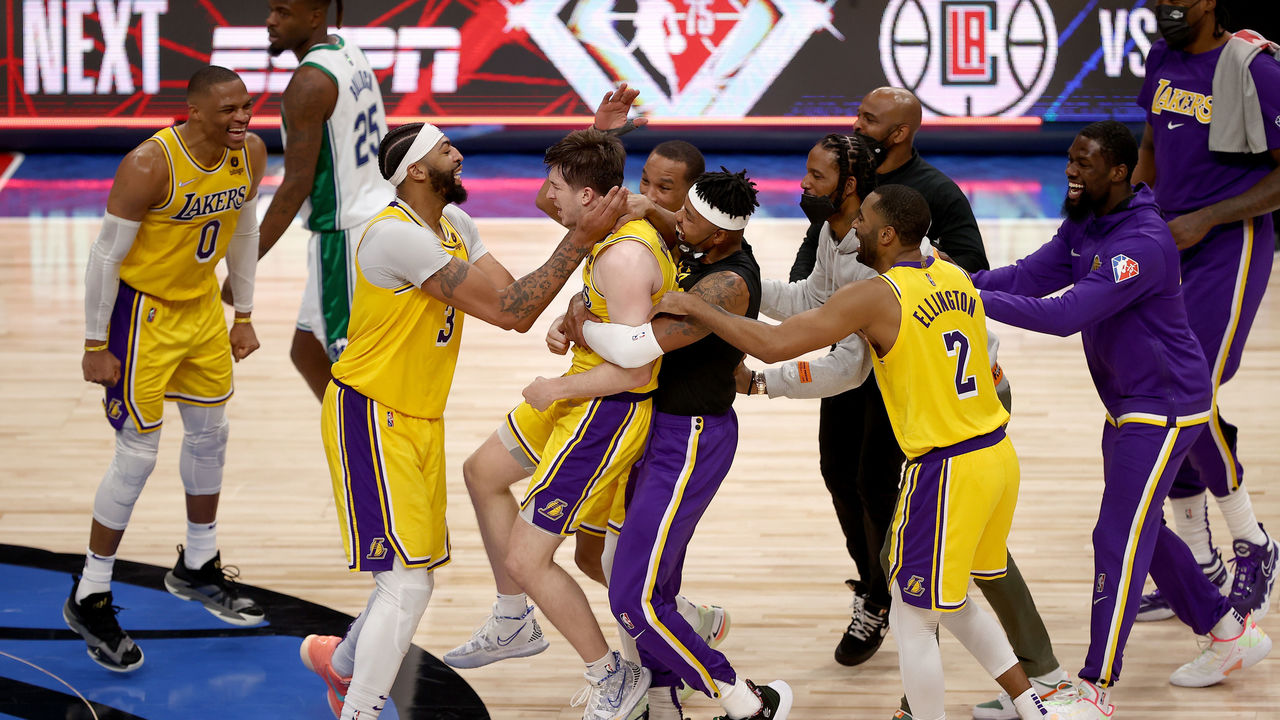 Fresh off his game-winning heroics in Dallas, Reaves headlines this season's All-Nobody Team.
The 23-year-old rookie went undrafted last summer following a couple of big seasons at Oklahoma. He initially transferred from Wichita State, where he underwent surgeries on both shoulders.
It's not hard to see why LeBron James and the Lakers have taken a quick liking to the 6-foot-5 youngster, or why Lakers fans have been clamoring for him to start over veteran Avery Bradley. Reaves is a smart, defensive-minded sharpshooter who knows his role and sticks to it.
Reaves is likely already the team's best point-of-attack defender. That says as much about Los Angeles' collection of guards as it does about him. But the rookie is always good for an honest effort on that end of the court, and he possesses both the size and lateral mobility to provide solid resistance on the perimeter.
On the offensive end, Reaves moves well off the ball to put himself in advantageous positions where playmakers like LeBron and Russell Westbrook can find him. More than 60% of Reaves' field-goal attempts have come from 3-point territory, where he's converting at a 39% success rate. He's also shooting 50% from 2-point range and has knocked down 15-of-17 free-throw attempts.
Reaves is much more of a catch-and-shoot guy right now than he is a self-creator, but offensive spacing and point-of-attack defense are what James and the Lakers need. Reaves is averaging just under 20 minutes per game for a team that fancies itself a title contender, and those minutes might only go up.
David Duke Jr., Nets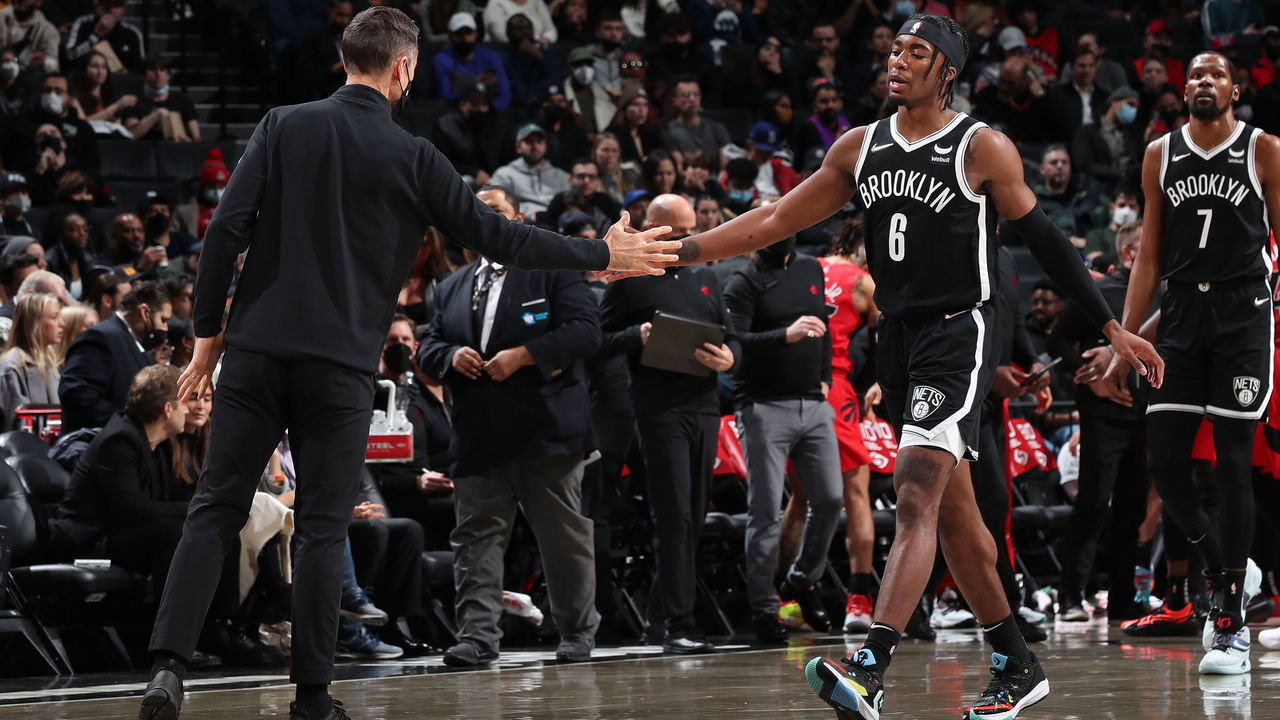 Duke has only played in four NBA games - all in the last week and a half - but he's shown enough in that time that he should be included on this year's team.
A second-team All-Big East selection last season in his junior year at Providence, Duke can do a little bit of everything as a 6-foot-5 role player.
An undrafted rookie who's playing on a two-way contract, Duke has good size for a guard, and he's incredibly active both on the glass and defensively on the perimeter. He can wreak havoc on an opposing team trying to get into its offense; he causes deflections and gets his hands on loose balls, and then has the open-court skills to turn those steals into points. He's also got some playmaking chops.
In a recent overtime victory over the Raptors in which he was one of Brooklyn's eight available players, Duke posted a 10-point, 13-rebound double-double that saw him log nearly 38 minutes of action. Six of those 13 rebounds were offensive boards, making him just the fourth guard this season to grab at least six in a game. He also recorded three assists, two steals, two blocks, and sunk the two overtime free throws that ultimately put the game out of reach.
Though Duke has yet to catch fire from deep as a pro, he did shoot better than 40% on more than four 3-point attempts per game over his final two years at Providence, so there's no reason to doubt his shooting ability, either.
Killian Tillie, Grizzlies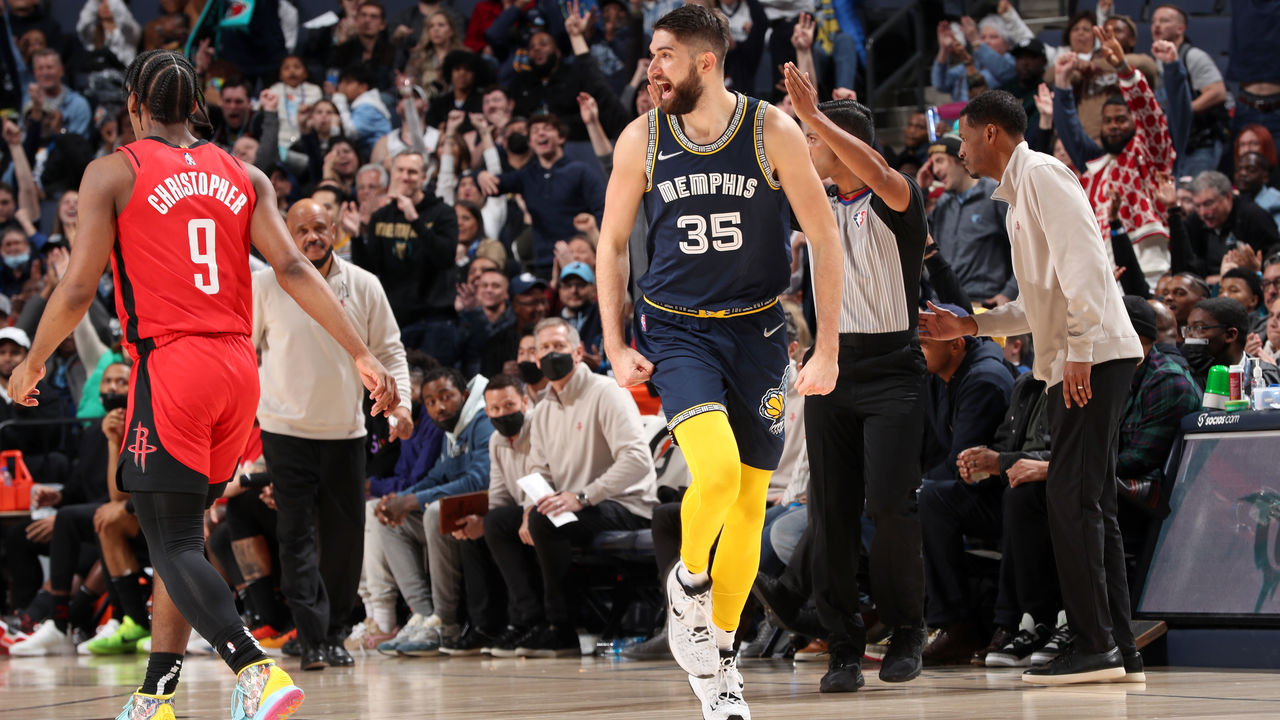 Once considered one of the finest international prospects, Tillie fell off the map following a collegiate career at Gonzaga that was disrupted by serious knee, foot, and ankle injuries. After going undrafted in 2020, Tillie has spent the last couple of seasons on two-way contracts in Memphis.
Though he has logged only 10 minutes per game in 15 appearances this season, his recent stretch in the Grizzlies' rotation has been a reminder of why many were once so high on the French big man.
Tillie has appeared in 10 of Memphis' last 11 games and had a recent six-day stretch in which he logged at least 17 minutes in four straight games. During that time, Tillie has shown an adept ability to shoot (12 of his last 29 from deep) as a 6-foot-9 big man. He also possesses a pick-and-roll IQ that pairs well with the Grizzlies' guards and has even shown flashes on the defensive end, where he was previously seen as a liability.
Memphis already has a frontcourt logjam when healthy, so it remains unlikely Tillie can earn a rotation spot on a team jostling for top-four seeding. But, he's a stretch-big who can play in the pick-and-roll and looks capable of guarding both bigs and wings - that's not the kind of youngster who remains a nobody for very long.
Armoni Brooks, Rockets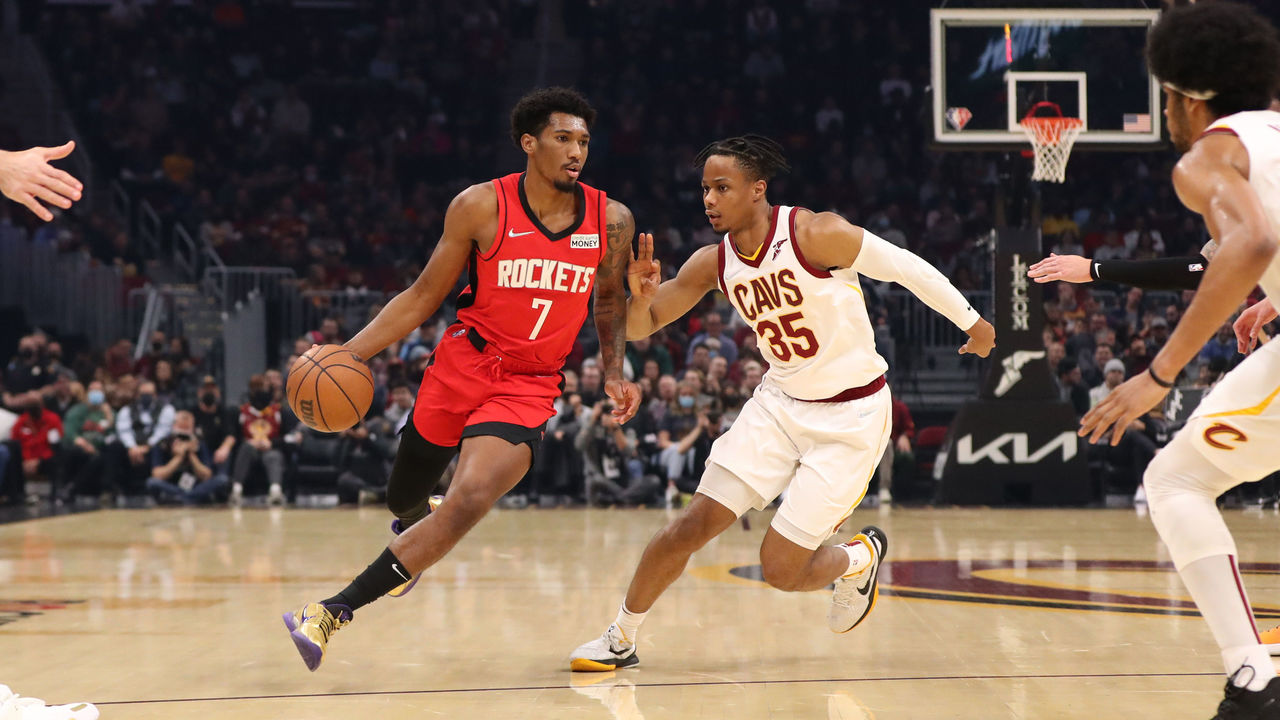 OK, I cheated. Brooks actually logged 520 minutes of action last season, but he's better than any of the other players who could've made this list.
Brooks is a 6-foot-3 Texas native who spent three collegiate seasons at Houston after being lightly recruited coming out of McNeil High School in Austin. He eventually returned to H-Town when the Rockets signed him to a two-way deal last April after playing in the G-League. He even signed a contract (though never played a game) in the Canadian Elite Basketball League.
The 23-year-old has found himself in the NBA following a whirlwind journey because he can shoot and understands that shooters shoot.
Though an early season slump has Brooks down to 33% shooting from deep for the year, his stroke has returned over the last few weeks (36.3% on 7.6 3-point attempts over his last 12 games). Through 44 games over the last two seasons, Brooks has converted 36% on fairly insane volume. The shooting guard has attempted 278 threes in 907 NBA minutes, good for a 3-point attempt every three-and-a-half minutes he's on the court. That works out to 11 attempts per 36 minutes with 81.8% of his overall shot attempts coming from long range.
However, Brooks has shown improvement this season with his decision-making. While he remains capable and willing to get his shot off against any defensive coverage, Brooks is now attacking closeouts with more variance and using the attention his shooting commands to open up driving lanes and show off his sneaky playmaking ability. The Rockets have even played him at point guard, which while not ideal, has led to some improved court vision.
Brooks remains a defensive liability, but he's a proven shooter who can leverage the advantages created by his gravity in other ways. He has a future as an NBA rotation player.
Justin Champagnie, Raptors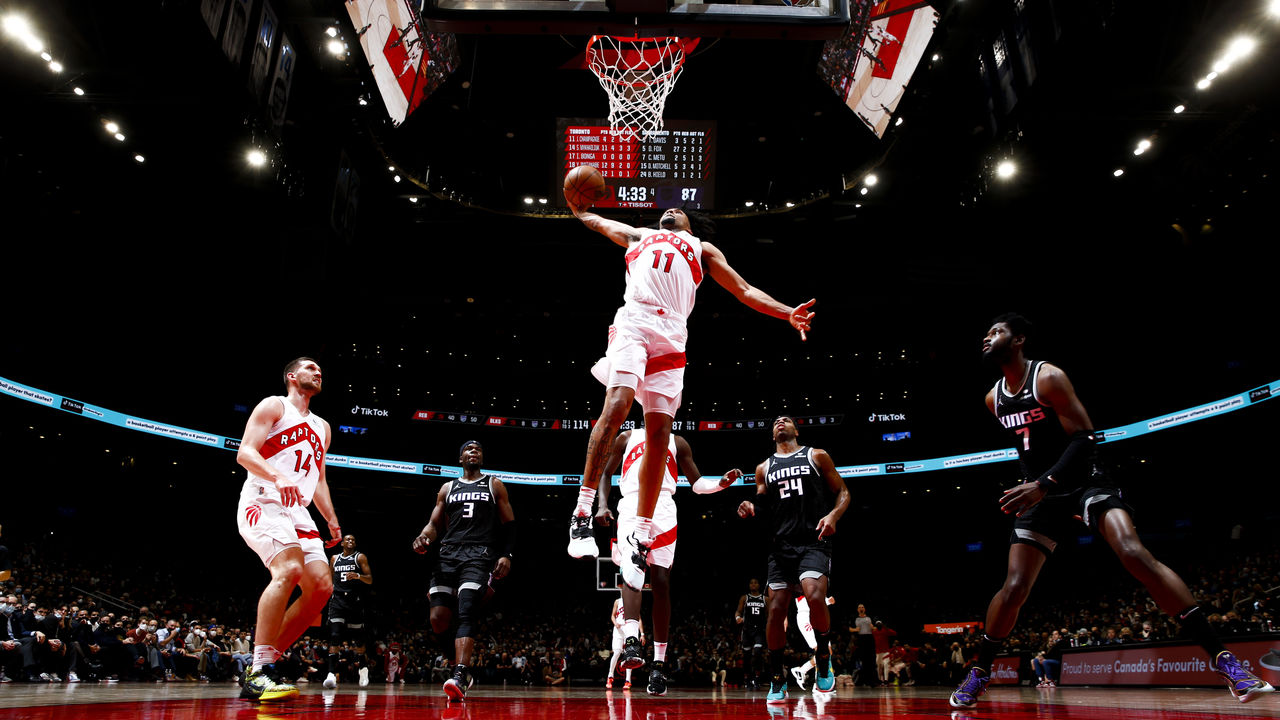 Another year, another Raptors player on this list. Toronto's scouting and development teams continue to put in work.
Champagnie, a standout 6-foot-6 forward over two years at Pittsburgh, went undrafted after some had him projected as a 2021 first-round pick. But he's making the most of his time with the Raptors and the team's G-League affiliate.
The 20-year-old has only appeared in 14 games but has started to earn a more consistent spot in Nick Nurse's rotation after his near-heroics in a nail-biting loss to Oklahoma City. Champagnie's potential game-winning tip-in just after the buzzer is what made headlines that night, but it was his overall performance during a fourth-quarter comeback that earned him a place on the floor when the final shot went up.
Champagnie showed off his defensive versatility, as well. At times he appeared to anchor a small Raptors lineup, while at other points in the quarter he was admirably hanging with Shai Gilgeous-Alexander on the perimeter, or helping and recovering at break-neck speed in Nurse's aggressive scheme.
Champagnie's shooting and overall offensive repertoire look like long-term projects, but he finishes well enough inside and does enough defensively that he should continue to earn minutes, especially if Toronto remains hobbled by injury.
Honorable mentions: Trent Forrest (Jazz), Lamar Stevens (Cavs), Omer Yurtseven (Heat), Kessler Edwards (Nets)
Joseph Casciaro is theScore's senior basketball writer
Comments
✕
The All-Nobody Team: 5 NBA players who could become somebodies
  Got something to say? Leave a comment below!