Patty Mills 'can light it up,' but he's the NBA's model role player
Lauren Bacho / NBA / Getty Images
The San Antonio Spurs were at cruising altitude, dozing between destinations on the NBA's longest road swing, when the backup guard with the Australian accent took control of the airplane intercom.
This was on Feb. 14 several years ago, during the Tim Duncan era and the San Antonio Stock Show and Rodeo, the annual cowboy confab that displaces the Spurs from their home arena for weeks in a row. The rodeo trip can seem endless. The mood on the plane was subdued. Everyone's spouse or partner was at home. So Patty Mills decided to speak from the heart.
"I know all we have is each other for this Valentine's Day. I just want to say happy Valentine's Day, everybody," Mills said to his teammates over the intercom. Then he played a song on the ukulele.
"It was actually pretty good," Matt Bonner, the retired Spurs forward, told theScore recently. He added, "That's Patty Mills, you know? Everybody clapped at the end, and it was a little feel-good moment in a long grind of a road trip."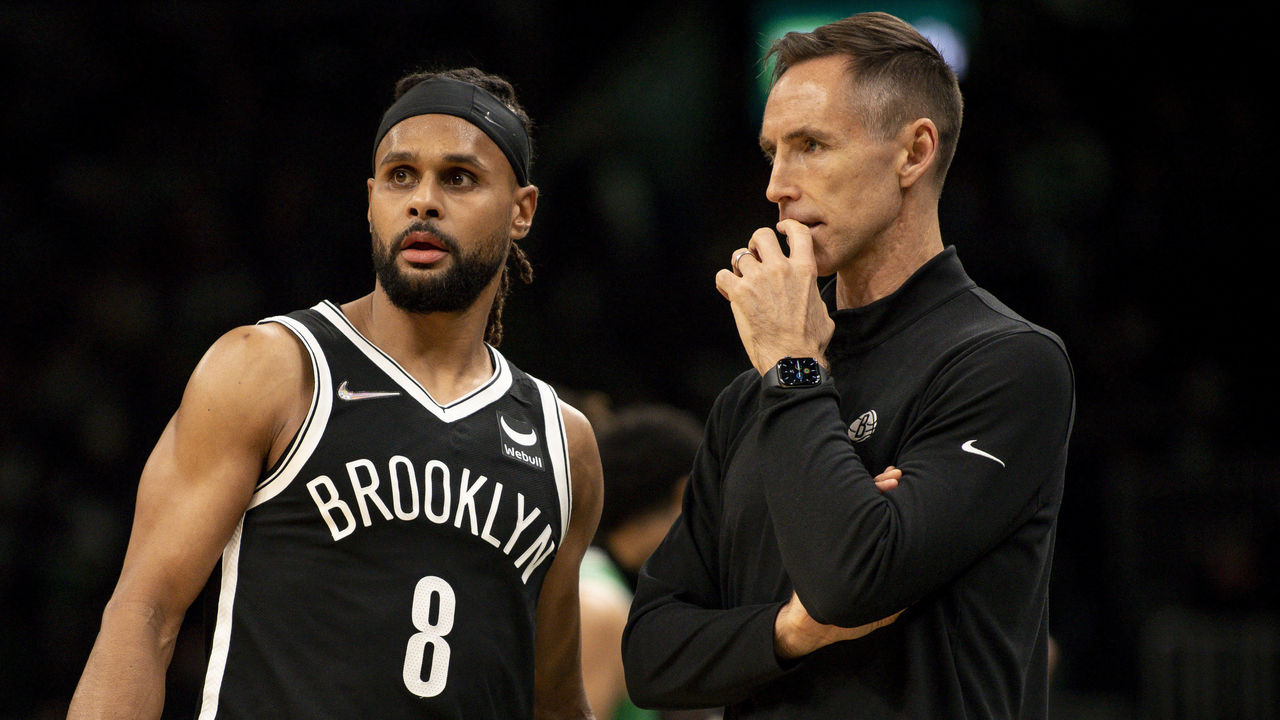 That sure is Mills, the 33-year-old glue guy from Canberra who's relied on to spark his teams, be it from behind the arc or from 30,000 feet in the air. Once an NBA champion in San Antonio, Mills mans the Brooklyn Nets' backcourt next to James Harden, spacing the floor for a title contender just as he long did for Duncan, Manu Ginobili, and Tony Parker.
The Nets lead the Eastern Conference at 15-6, riding high in a year during which Mills has struck a rare balance. He's one of the NBA's model role players, a consequential but deferential complement to the stars. In international play, he's the main attraction. Mills dominated on the ball at the Tokyo Olympics in August as Australia broke through to win bronze, the country's first medal at a Summer Games or FIBA World Cup in 27 combined tries.
Mills went off in the Tokyo third-place matchup, torching Luka Doncic's Slovenia squad for 42 points and nine assists. Days later, Brooklyn paid him $12 million in free agency. The two-year deal has looked worthwhile lately; Joe Harris just underwent ankle surgery and is out several weeks, while Kyrie Irving remains unvaccinated and away from the team. Mills is starting regularly for the second time in his 13-year career.
Mills has never been a volume scorer or logged huge minutes in the NBA. He's never won Sixth Man of the Year. Yet few reserves are as productive as Mills on a consistent basis and when it matters most.
Only Kyle Korver, Jamal Crawford, and Lou Williams have hit more career threes off the bench. Mills microwaved offense in the decisive game of the 2014 Finals, nailing four threes in the span of 4:15 as the Spurs ran away from the Miami Heat. He appeared in every game of that title run, San Antonio's most recent, and has missed all of 12 regular-season games since 2015.
"This is a guy who puts his body on the line. He plays hard. He's all over the place. He might pick up 94 feet defensively. He's always moving without the ball," said Bonner, who played with Mills in San Antonio for five seasons.
Offensively, "you never have to run plays for him," Bonner said. "He's going to find ways to get open. Find ways to score."
By drifting into space on the perimeter, Mills puts himself in position to exploit defensive gaps and punish inattentiveness. His quick release lets him hoist threes off the catch, off dribble handoffs, and when he pulls up in the pick-and-roll.
To let Mills heat up is to get burned when he scores in all of those situations. That happened to the Milwaukee Bucks in Brooklyn's season opener, when Mills shot 7-of-7 from deep …
… and to the Oklahoma City Thunder on Nov. 14, the night Harris hurt his ankle, when Mills' nine made threes off the bench set a franchise record …
… and to the Boston Celtics last week, when Mills connected on seven more treys in a blowout win.
Mills is second in the NBA in 3-point percentage among qualified shooters, and Brooklyn is plus-144 with him on the court, by far the best figure on the team. The Nets have made it clear that they value his contributions. Kevin Durant, head coach Steve Nash, and player development coach Tiago Splitter - a former Spur - have variously described Mills as a winner, a character guy, a diligent worker, and a student of the game who cares about details as subtle as footwork.
Contrast that measured praise with the player comps that Matisse Thybulle thought up after Tokyo. The Philadelphia 76ers swingman debuted for Australia's national team, the Boomers, at the Olympics and was awed to see Mills unleashed.
"You see him in FIBA and he's like, I don't know, Steph Curry. Or a small Michael Jordan," Thybulle said about Mills in September on JJ Redick's "The Old Man and the Three" podcast.
"He does everything. And he's doing it nonstop."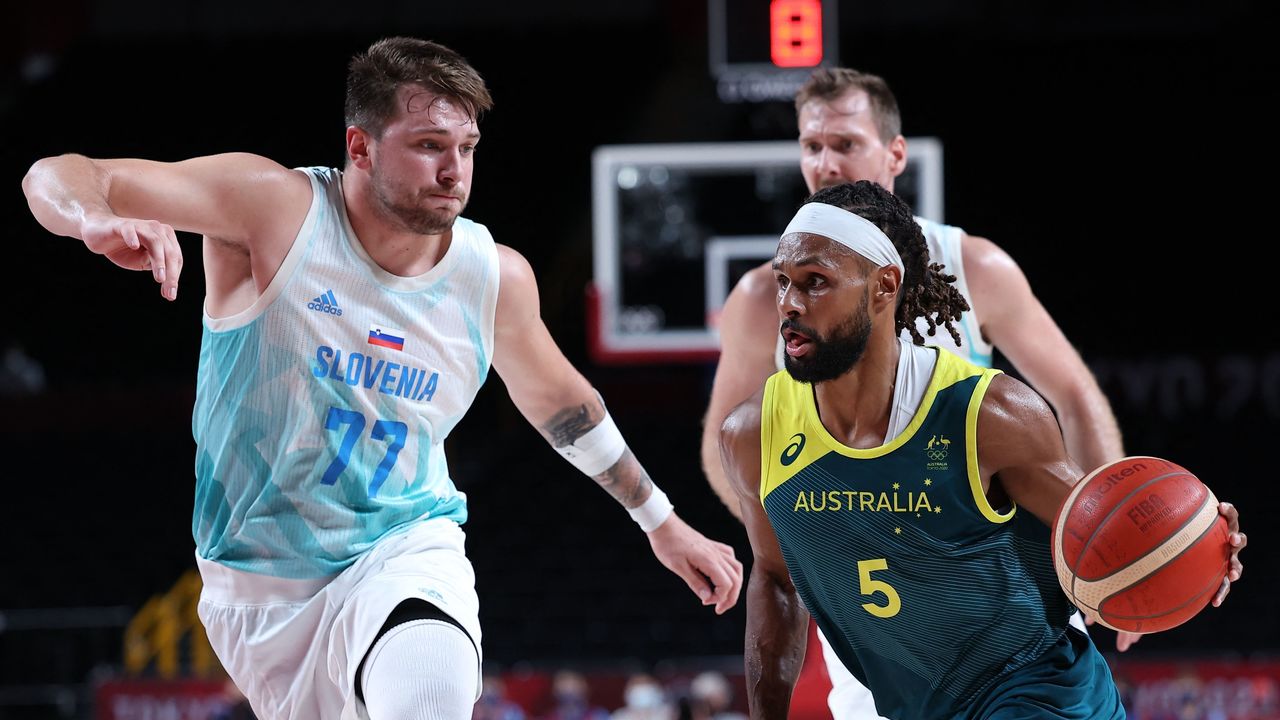 Just five countries have sent more players to the NBA than Australia, and according to Stathead, Andrew Bogut and Joe Ingles are alone among Aussies who've amassed more career win shares than Mills. He's represented the Boomers at four Olympics dating back to Beijing 2008, when Mills, ahead of his sophomore college season at Saint Mary's, paced Australia in scoring against competition that included the U.S. Redeem Team.
At Rio 2016, Mills dropped 30 points on Spain in the Olympic bronze-medal game but was whistled for a dubious foul with five seconds left. Sergio Rodriguez hit the free throws that sealed Australia's one-point loss. Mills and the Boomers endured a fourth-place finish at the 2019 World Cup before he was chosen to carry Australia's flag in Tokyo, splitting the duty at the opening ceremony with swimmer Cate Campbell.
When Ben Simmons opted out of the Olympics, Mills became Australia's lead ball-handler, a No. 1 option to counter Doncic and Durant.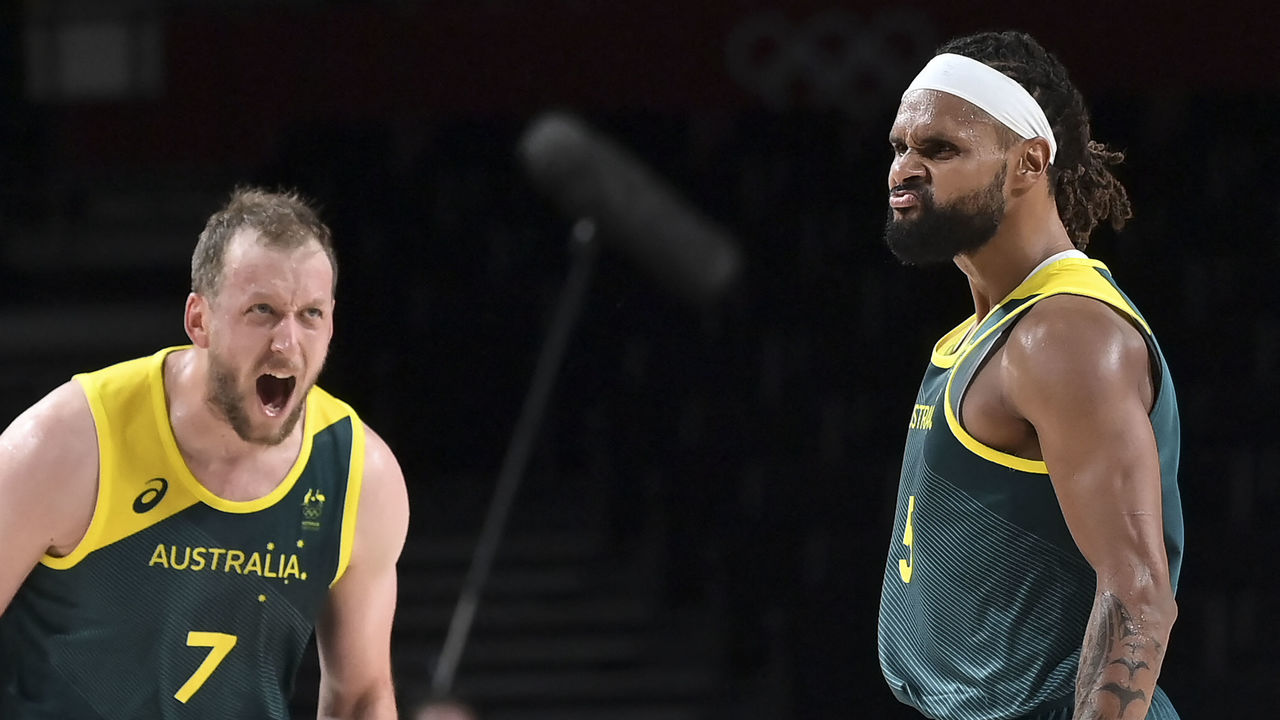 Mills ranked third in the tournament in points (23.3 per game) and assists (6.3), and no player in the knockout round topped his 42-point torrent. He looked like a born gunner against Slovenia, once crossing up Doncic at the top of the arc to splash a three over his contest. Australia won 107-93, and Mills teared up postgame as he embraced Ingles at midcourt.
"He's one of the great Australian sporting heroes of all time," said Boomers assistant coach Adam Caporn, who also coaches Brooklyn's G League affiliate.
"He plays both sides of the ball and is a relentless competitor," Caporn said. "I think those terms get thrown around a lot. Under great pressure (in Tokyo), under great adversity, his belief, his commitment, his competitiveness were on display on every possession."
When Australia kept placing fourth at major events, Mills didn't wear the losses alone. Ingles, Aron Baynes, and Matthew Dellavedova were Boomers in 2016 and 2019 and helped author this summer's redemption arc. So did 33-year-old guard Chris Goulding, who sensed that Mills started to think about medaling in Tokyo the moment that the last World Cup ended.
"He was preparing for the games as (if) it was the most important thing to him, more so than an NBA season," Goulding wrote in an email from Australia, where he plays for Melbourne United in the National Basketball League.
Last March, Mills texted skills trainer DJ Sackmann to book his time and attention in the offseason. They met up for two weeks in Hawaii, where Mills tried and failed to convince Sackmann to swim with sharks. More hours were spent on the court refining Mills' ability to run an offense. Sackmann put him in isolation scenarios that required Mills to change speeds, handle the ball deceptively, and create off the bounce in ways that the NBA has never demanded of him.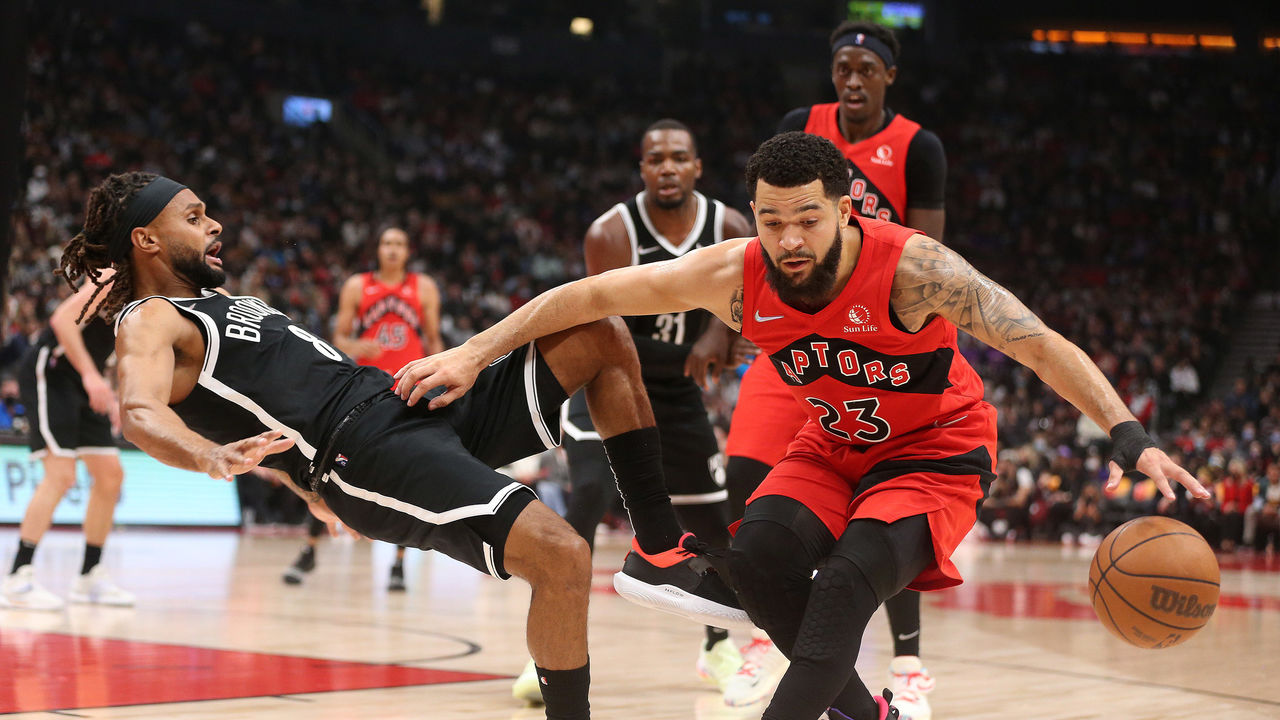 "He's going to do whatever it takes for his team to win. Period," Sackmann told theScore. "If that means he needs to score the basketball for the Boomers and score 42 in the medal game, then he's going to go ahead and get it.
"Knowing how talented he actually is and how he can light it up, it gives you a good perspective on how specific roles in the NBA determine different numbers and stuff like that. It's an interesting topic and conversation. It goes to show you how talented the NBA is."
Sackmann and Goulding maintain that Mills could lead an NBA offense; it's just that Brooklyn employs Harden and Durant. They take charge and Mills takes charges. Drawing an offensive foul in a blowout win on Halloween got Mills admitted to the Blue Collar Boys, Blake Griffin's nickname for the Nets' scrappiest players. To Mills, the label aligns with "the hardworking, blue-collar rawness of the borough," he said in a team-produced video.
Before Mills joined the Nets, he was the last Spur left from the 2014 title team and, except for Curry, Klay Thompson, and Udonis Haslem, the NBA player who'd been with his franchise the longest.
Nice company for the 55th pick in the 2009 draft. Mills broke into the NBA with the Portland Trail Blazers - he played fringe rotation minutes and got credit for coining basketball's "3 Goggles" gesture - and then signed to play in the NBL and in China during the 2011 lockout.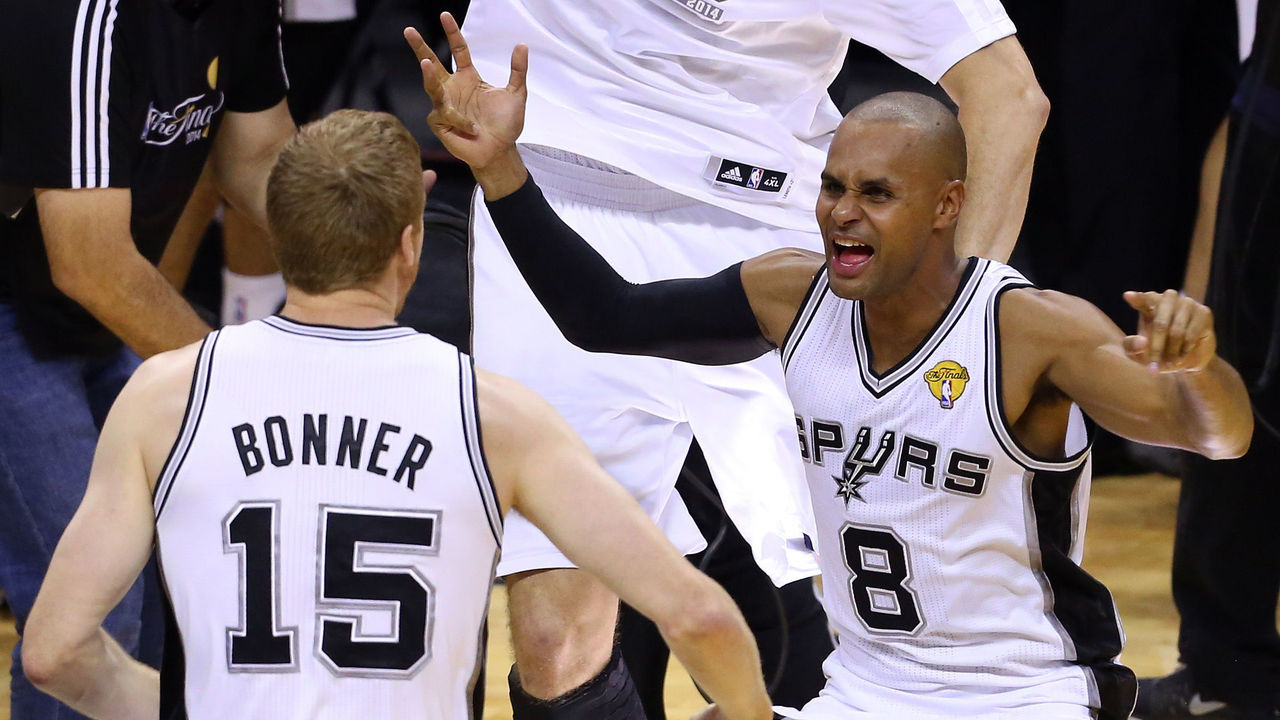 Back in the U.S., Mills found a lasting fit in San Antonio, not to mention a rapport with Bonner.
As teammates, Bonner gravitated to Mills' curiosity - "I could hit him up to go to some obscure indie rock show and he was all about it," Bonner said - and his humanitarianism. Mills, whose heritage is Aboriginal and Torres Strait Islander, has championed clean water access in Australia and created a nationwide Indigenous youth basketball league. He donated the salary he earned in last year's NBA bubble, more than $1 million, to Black Lives Matter Australia and other anti-racism initiatives.
Bonner, an NBAer for 12 years, saw the Spurs' rodeo trip as a microcosm of the season: a grind for all involved, veterans especially. Even a loaded team needs energizers to boost morale and carry some of the weight. In 2012, when Gregg Popovich rested Duncan, Ginobili, and Parker in San Antonio's regular-season finale, Mills scored 34 points and dished 12 assists in 43 minutes, all of which remain career highs.
San Antonio reached the conference finals that season, securing the first of Mills' 12 series victories with the Spurs. Two years later, his shotmaking buried Miami in The Finals, the stage that Brooklyn is aspiring to reach without Irving.
"He knows what it takes to win a championship and what that grind is, what that process is, what it entails. How hard it is," Bonner said. "He's stepped up in those big moments."
Nick Faris is a features writer at theScore.
Comments
✕
Patty Mills 'can light it up,' but he's the NBA's model role player
  Got something to say? Leave a comment below!