NBA Defensive Player of the Year rankings: Draymond takes early lead
Jed Jacobsohn / National Basketball Association / Getty
The NBA's Defensive Player of the Year award has historically gone to shot-blocking big men. However, the league's shift to positionless basketball in recent years has increased the value of versatile defenders.
Here's a look at five players in the running for the award at the quarter-way mark of the 2021-22 campaign.
5. Giannis Antetokounmpo, Milwaukee Bucks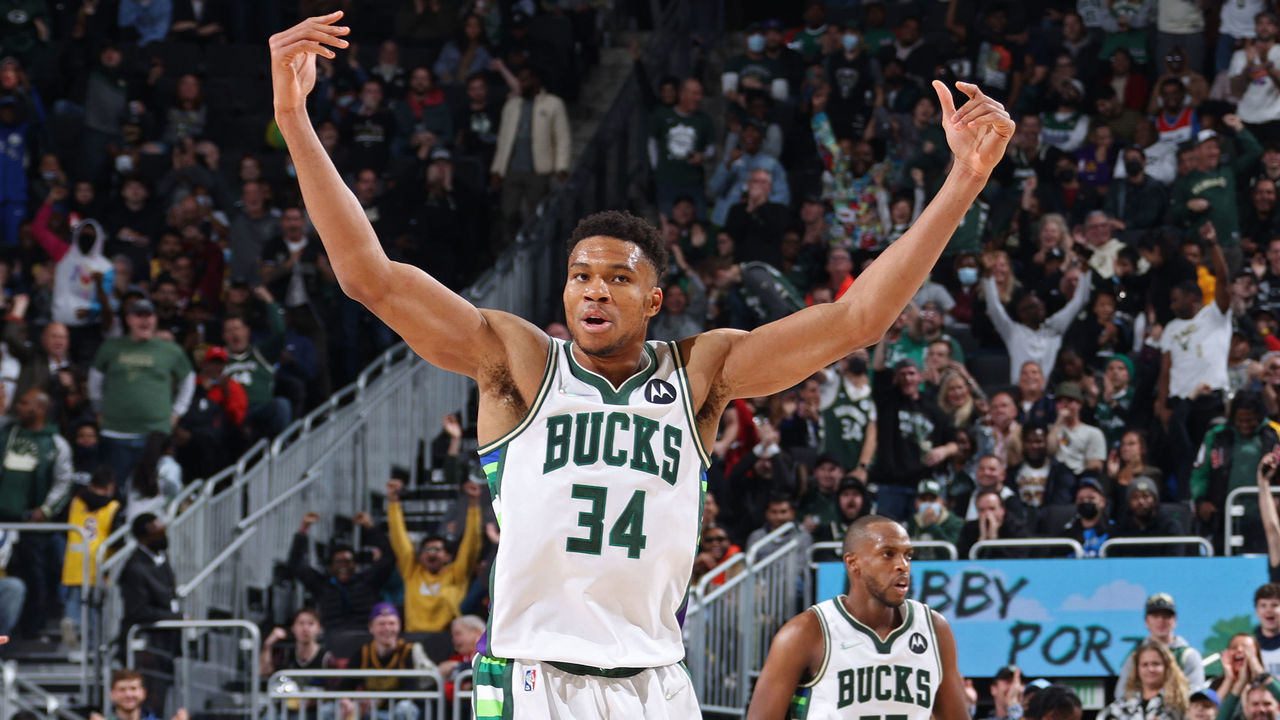 Antetokounmpo covers so much ground with his freakish athleticism and length. He routinely hunts down players in transition for chase-down blocks and is an excellent help defender. His ability to guard one through five is matched by few players. Opponents are shooting 34% from the field on attempts within 5-to-9 feet and 28.5% from 25-to-29 feet with Antetokounmpo defending them.
The Bucks superstar is averaging nearly 1.9 blocks per game and 1.2 steals over 18 appearances this season. Antetokounmpo ranks third in defensive win shares (1.3), third in defensive box plus-minus (3.6), and sixth in defensive rebound percentage (30.4%). He trails only Evan Mobley, Anthony Davis, Jonas Valanciunas, and Rudy Gobert in total contested shots (209).
4. Myles Turner, Indiana Pacers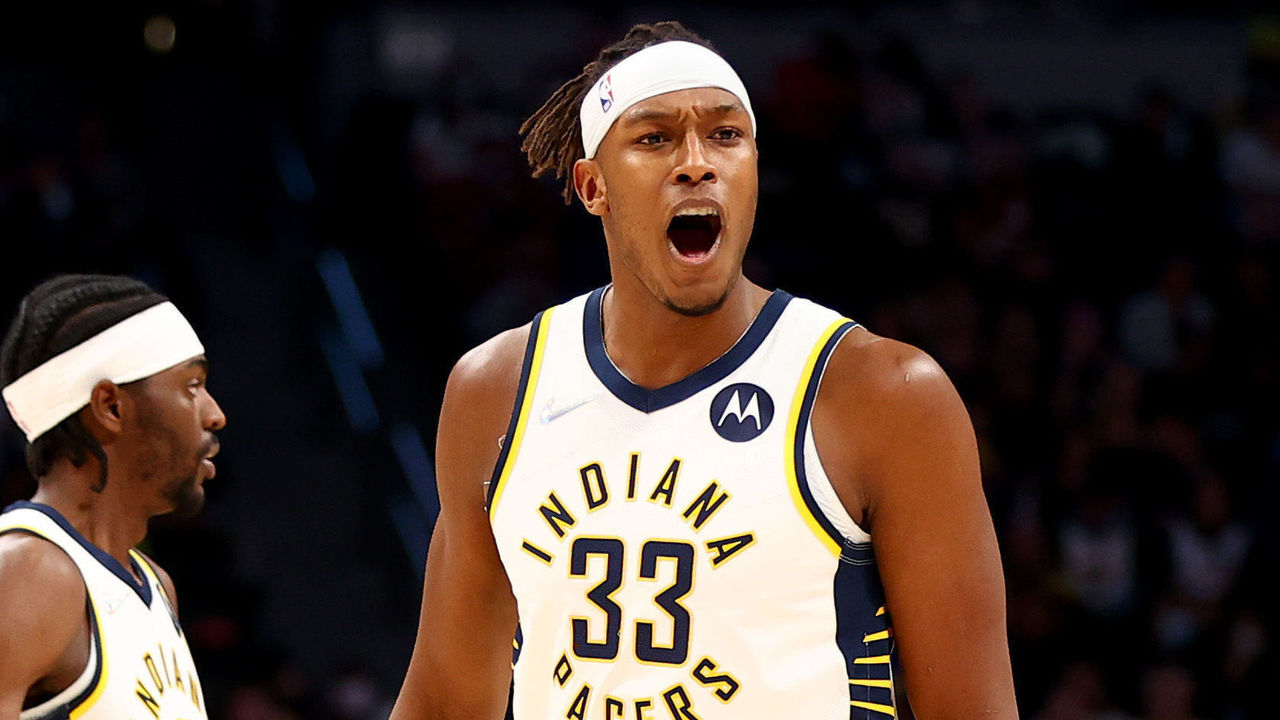 Turner remains one of the Association's premier rim-protectors. The Pacers big man leads all players with three swats per game and an 8.9 block percentage. Turner's presence is felt by his counterparts even when he isn't sending shots back their way.
The Texas product has registered the third-most box-outs (60), which prevents some second-chance opportunities. Additionally, Turner ranks third in contested 2-point shots (168) and is holding his adversaries to a 47.6% clip on shots within 6 feet of the basket.
Indiana is middle-of-the-pack defensively, but Turner raises his team's play to an elite level. The Pacers are allowing 10 more points per 100 possessions when Turner isn't on the floor.
3. Rudy Gobert, Utah Jazz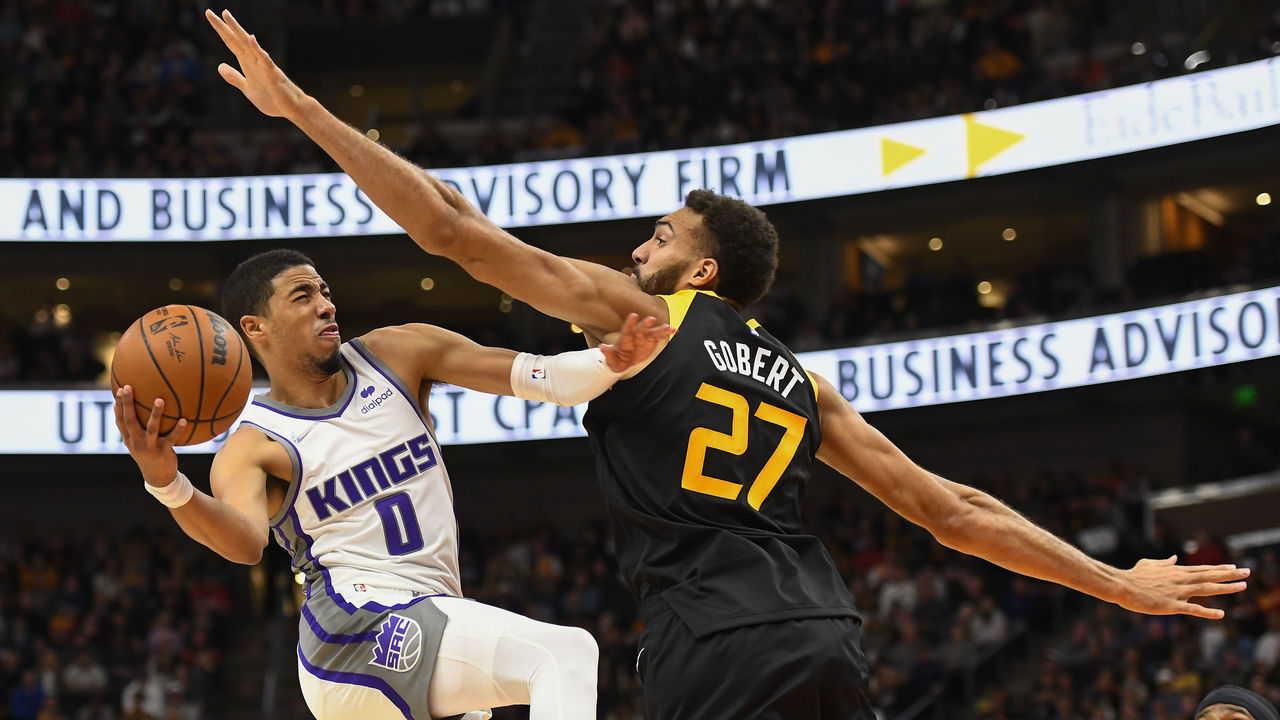 Gobert captured his third Defensive Player of the Year award in four seasons following the 2020-21 campaign. He now trails only Hall of Fame centers Dikembe Mutombo and Ben Wallace for the all-time NBA record. The towering Frenchman continues to anchor a perennially stingy Jazz squad.
Gobert leads the league in boards (15.1 per game) and defensive win shares (1.4). He also ranks second in contested 2-point shots per contest (10) and third in total swats (39). Opponents defended by Gobert are shooting 41.9% on attempts within 10 feet.
2. Bam Adebayo, Miami Heat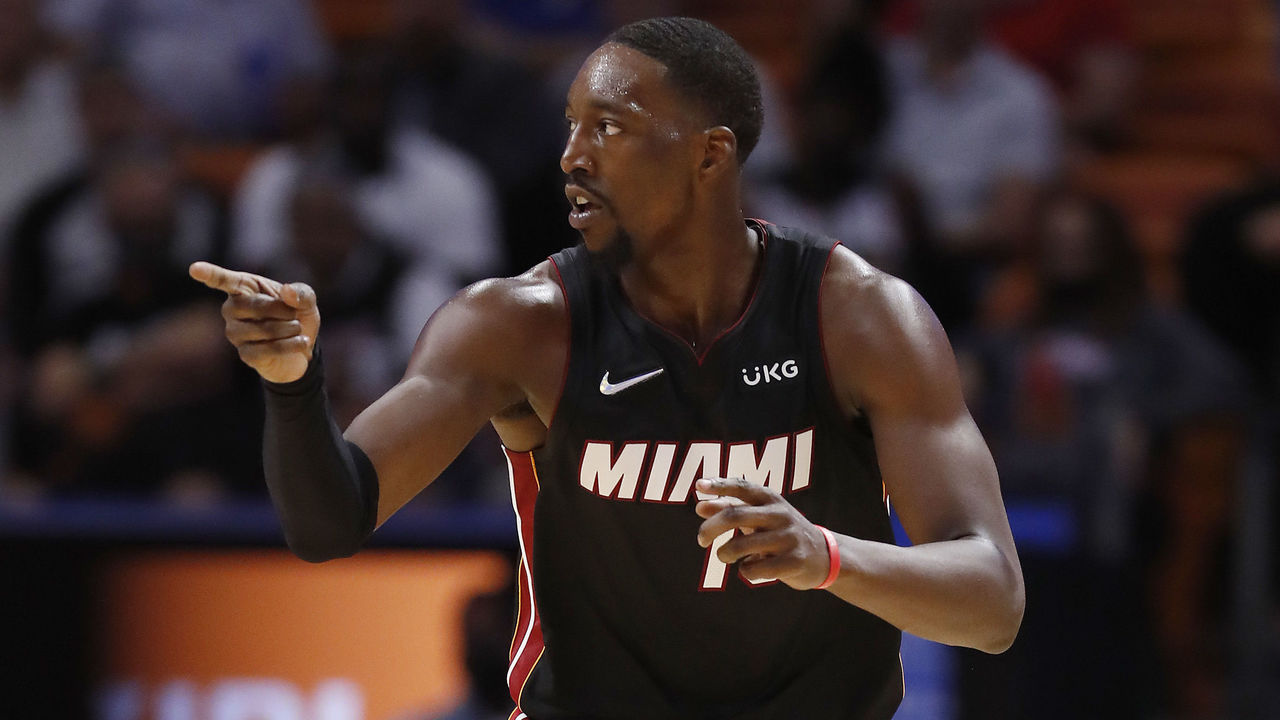 Adebayo is the heart of the Heat's talented defense. He's averaging 1.2 steals and 0.4 blocks, but those numbers don't fully quantify his impact on the defensive end. Adebayo is constantly switching on pick-and-rolls and has the lateral mobility to keep guards in front of him.
He's just as dependable in the post, using his strength and 7-foot-3 wingspan to make up for his lack of size. Opponents are shooting 37.5% overall when guarded by Adebayo. That's the fourth-lowest mark in the NBA among players who have contested at least 150 field goals. The two-time All-Defensive selection also ranks fourth in the league in box-outs per contest (3.5).
1. Draymond Green, Golden State Warriors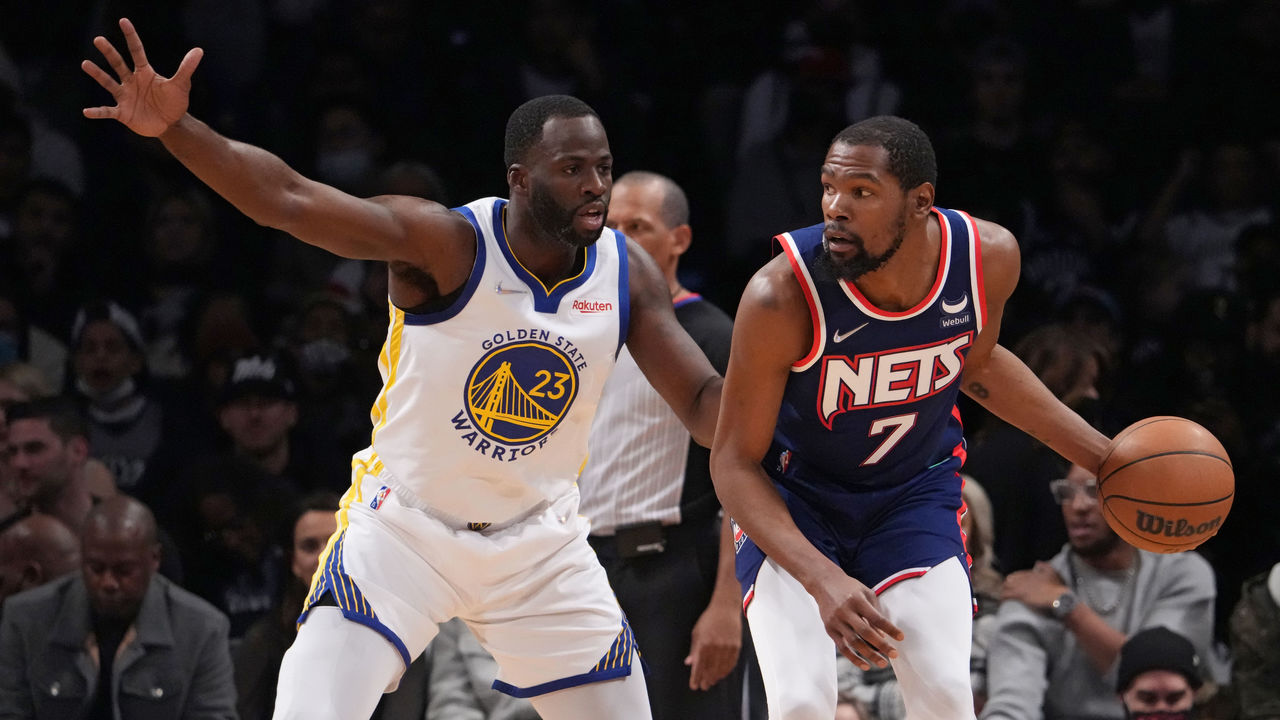 Green is the best defender on the NBA's top-ranked defensive team. The All-Star forward's physicality and versatility have made him a thorn in the side of opponents throughout his nine-year career.
He can completely shut down the game's best scorers on any given night. In last week's showdown between the Warriors and Brooklyn Nets, Green held Kevin Durant to five points on 2-of-7 shooting when acting as the primary defender.
Green ranks second in the Association in defensive box plus-minus (3.8), third in defensive rating (98.4), and is contesting 3.6 triples per contest. He's limited opposing players to just 32.5% shooting from deep and is averaging 2.4 deflections.
Honorable mentions: Evan Mobley (Cleveland Cavaliers), Anthony Davis (Los Angeles Lakers), Jimmy Butler (Miami Heat), Aaron Gordon (Denver Nuggets)
Comments
✕
NBA Defensive Player of the Year rankings: Draymond takes early lead
  Got something to say? Leave a comment below!