NBA Power Rankings: Breaking down red flags and Achilles heels
The NBA Power Rankings are selected by a panel of theScore's basketball editors.
This week, we touch on the biggest cause for concern facing all 30 teams at the season's quarter mark.
1. Golden State Warriors (18-2)
Previous: 1
It's hard to pick out any flaws when you're as hot as the Warriors. However, turnovers have been a constant issue and will need to be reduced if the club hopes to add another title.
2. Phoenix Suns (17-3)
Previous: 3
A 16-game win streak now has the Suns banging down the door for the NBA's best record. If there's a wart to be found, it's that they've faced the seventh-softest schedule, per ESPN.
3. Brooklyn Nets (14-6)
Previous: 2
Brooklyn has hit its stride, but questions persist about having a solid big man alongside James Harden and Kevin Durant. The team's 39 points in the paint per game rank last in the league.
4. Utah Jazz (13-7)
Previous: 8
Despite providing consistent scoring off the bench, Jordan Clarkson is on pace for his most inefficient season. The reigning Sixth Man of the Year is shooting just 28.2% from deep and 37.5% overall.
5. Milwaukee Bucks (13-8)
Previous: 12
Brook Lopez's extended absence exposed the Bucks' thin depth at the five. Aside from Giannis Antetokounmpo, Lopez is the club's only true rim-protector, and opponents have found success without the veteran big man patrolling the paint.
6. Miami Heat (13-7)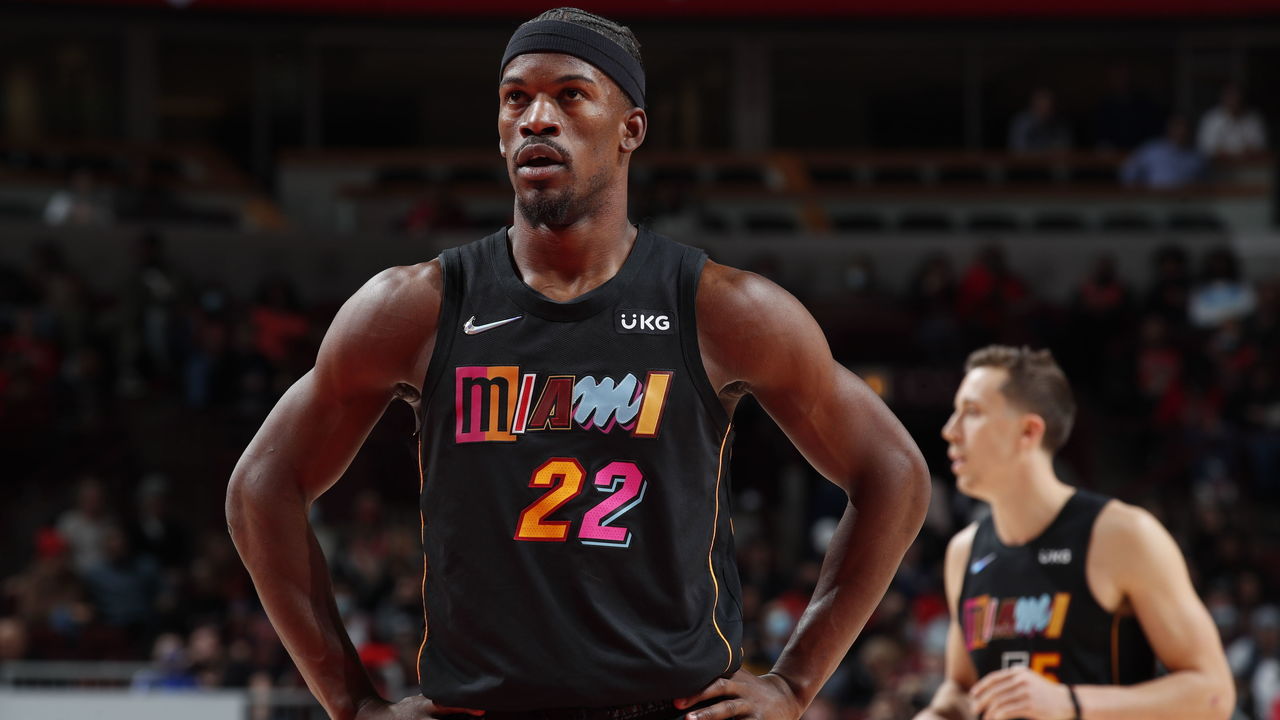 Previous: 9
It can't be too concerning since they're still winning games, but the Heat are among the more frequent foulers in the NBA. That could be an anomaly, or their defense may be taking unnecessary risks.
7. Chicago Bulls (13-8)
Previous: 4
Chicago's easily exceeding expectations early on, so it's tough to pick a single issue so far. One thing to potentially flag is its 10.7 threes per game, one of the league's lowest marks.
8. Los Angeles Clippers (11-9)
Previous: 6
Paul George has stepped up in Kawhi Leonard's absence, but can he maintain an elite level of production with such a high usage rate? PG-13 currently ranks in the 100th percentile among forwards, per Cleaning the Glass.
9. Washington Wizards (13-7)
Previous: 7
The Wizards are near the bottom of the league in points and still don't have a top-10 defensive rating. It makes one wonder whether the early season success was just a blip on the radar.
10. Atlanta Hawks (11-10)
Previous: 22
The Hawks now rank third in the NBA in offensive rating. However, they surprisingly place just 22nd in team assist percentage, despite employing one of the better passers in the game in Trae Young.
11. Charlotte Hornets (13-9)
Previous: 17
Winning eight of their last nine is great, but that one loss coming to the now 3-16 Rockets? Yikes. The Hornets' ups and downs have defined their play all season long.
12. Dallas Mavericks (10-8)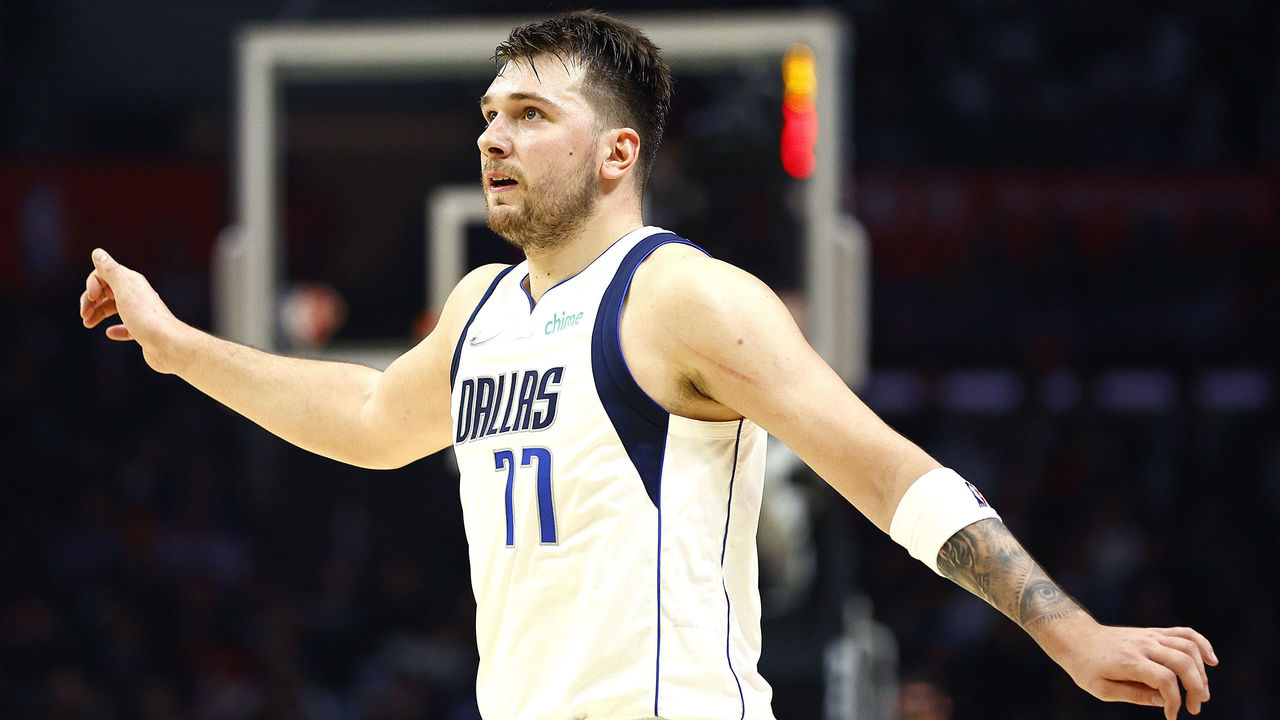 Previous: 10
It feels weird to call a team average when they have an MVP-level player on the roster, but that's been the reality for Luka Doncic and the Mavericks. Dallas ranks 17th in offensive rating and 19th on defense.
13. Philadelphia 76ers (10-10)
Previous: 13
Though the 76ers have stayed afloat through their early-season health and injury woes - plus a huge Ben Simmons-sized hole in the lineup - a 23rd-ranked defensive rating is a far cry from last year's second-ranked unit.
14. Boston Celtics (11-10)
Previous: 16
The Celtics have struggled to score efficiently this season. The team ranks in the bottom-10 across the league in both field-goal and 3-point percentages, giving them the 25th-ranked effective field goal rate of 50.2%.
15. Portland Trail Blazers (10-10)
Previous: 20
Damian Lillard and the Trail Blazers have found their groove, but a 1-8 road record that includes a lone victory against a Houston side fundamentally opposed to winning is a cause for concern.
16. Denver Nuggets (9-10)
Previous: 5
With no timeframe for Jamal Murray's return and Michael Porter Jr. and PJ Dozier shelved long term, Nikola Jokic and the Nuggets are beginning to resemble a title-caliber side entirely wasted on misfortune.
17. New York Knicks (11-9)
Previous: 18
The Knicks' starting five of Kemba Walker, Evan Fournier, RJ Barrett, Julius Randle, and Mitchell Robinson is the league's most-used lineup, and they've posted a remarkably grotesque minus-15.7 net rating over 287 minutes.
18. Los Angeles Lakers (11-11)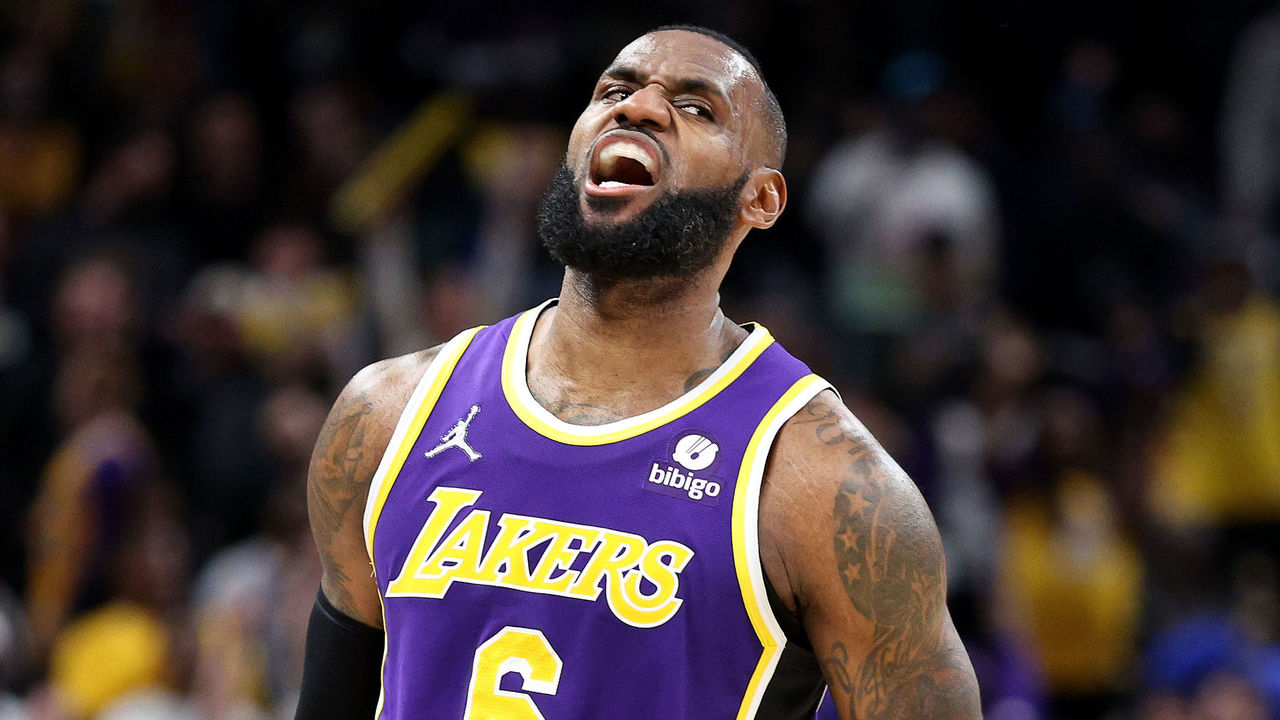 Previous: 14
The Lakers continue hovering around .500 as new rotation pieces get integrated. LeBron James' health is arguably L.A.'s greatest concern right now, with The King missing 11 of the team's 22 games.
19. Memphis Grizzlies (10-10)
Previous: 19
The Grizzlies' decision to trade nightly double-double threat Jonas Valanciunas to New Orleans for Steven Adams grows increasingly puzzling. With Adams, Memphis owns by far the league's worst defensive rating at 114.8.
20. Minnesota Timberwolves (10-10)
Previous: 25
Having the 10th-ranked net rating overall is fantastic for this Timberwolves team, but climbing the standings will be tough when they're being outscored in fourth quarters by 11.2 points per 100 possessions. They need to learn how to close.
21. Cleveland Cavaliers (10-10)
Previous: 11
Staying healthy's been tough for Cleveland. Collin Sexton's out long term after tearing his ACL, Kevin Love and Lauri Markkanen missed time in protocol, and Evan Mobley's absence due to an elbow injury coincided with a five-game skid.
22. Indiana Pacers (9-13)
Previous: 21
The Pacers are 2-6 this season in games decided by five points or less. Indiana's inability to eke out close results early on could cost them a postseason berth.
23. Toronto Raptors (9-12)
Previous: 15
After an extended period away from Scotiabank Arena, the Raptors have gotten off to a slower start than they'd hoped since returning to Toronto. A 2-7 home record doesn't inspire much confidence.
24. Sacramento Kings (8-13)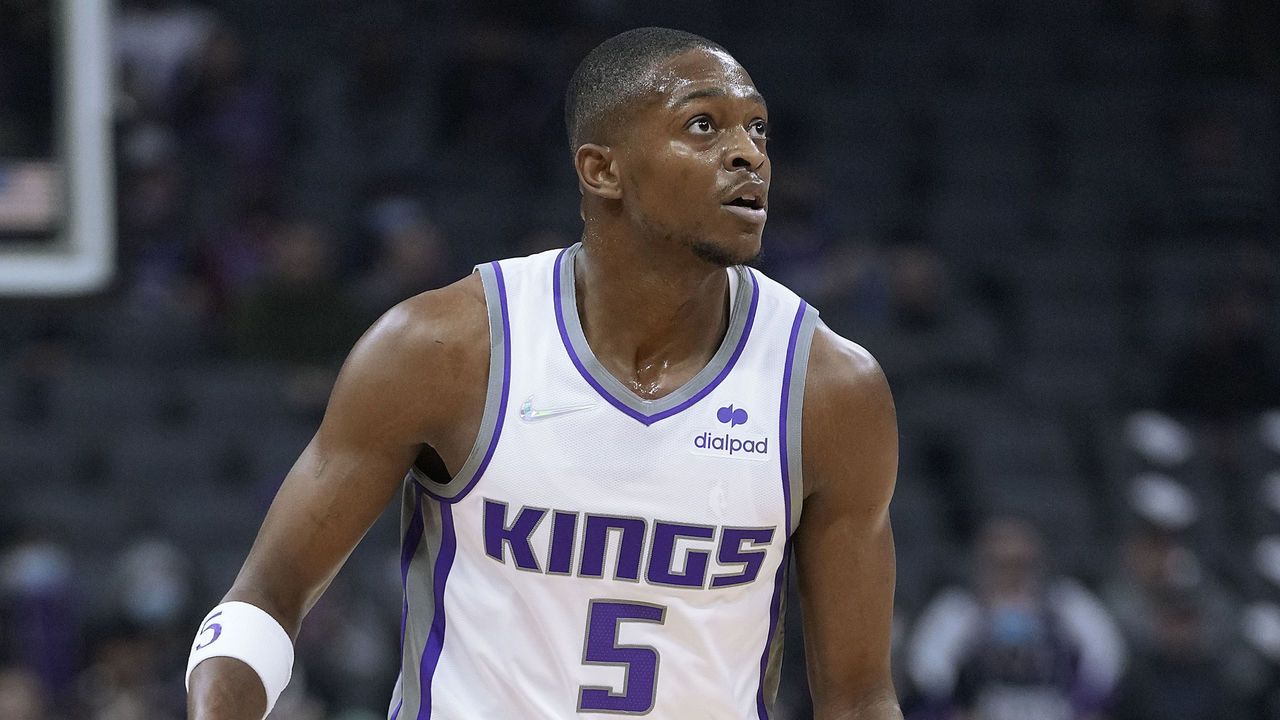 Previous: 24
After taking a step forward last season, star point guard De'Aaron Fox's offensive numbers have noticeably regressed in 2021-22. The Kentucky product is shooting just 42.9% from the field and a career-worst 25.8% on threes.
25. Oklahoma City Thunder (6-13)
Previous: 23
Losers of five in a row, the Thunder aren't getting enough from third-year forward Darius Bazley, who is shooting a career-low 36% from the field and 28% from deep on 3.9 attempts per game. Yikes.
26. San Antonio Spurs (5-13)
Previous: 26
The Spurs are dead last in both made 3-pointers per game (9.8) and made free throws (11.4), highlighting the shortcomings of a young side that will lose numerous contests due to those glaring margins.
27. Detroit Pistons (4-16)
Previous: 28
Cade Cunningham unsurprisingly can't fix the Pistons' offense overnight. Detroit is one of three teams averaging fewer than 100 points per game and owns the lowest team field-goal and 3-point percentages league-wide.
28. New Orleans Pelicans (5-17)
Previous: 30
Despite Valanciunas playing at an All-Star level, the Pelicans' guard play is bringing them down. Josh Hart is the team's only backcourt player shooting above 40% from the floor this season.
29. Orlando Magic (4-17)
Previous: 27
Orlando was delighted when Jalen Suggs fell to them in the draft, but the ex-Gonzaga star has struggled to find consistency as a pro. Growing pains are expected, but the Magic need him to find his footing.
30. Houston Rockets (3-16)
Previous: 29
Two straight wins must be nice for Rockets fans, but it doesn't change the team's inability to take care of the ball. Houston owns far and away the worst assist-to-turnover ratio in the league.
Comments
✕
NBA Power Rankings: Breaking down red flags and Achilles heels
  Got something to say? Leave a comment below!