Rookie of the Year rankings: Barnes off to fast start
As we approach the quarter mark of the 2021-22 season, a handful of first-year players are separating themselves from the rest with impressive performances early on in their NBA careers.
In our first edition of the Rookie of the Year rankings, we select the top-five players who are making their case for the award.
5. Josh Giddey, Oklahoma City Thunder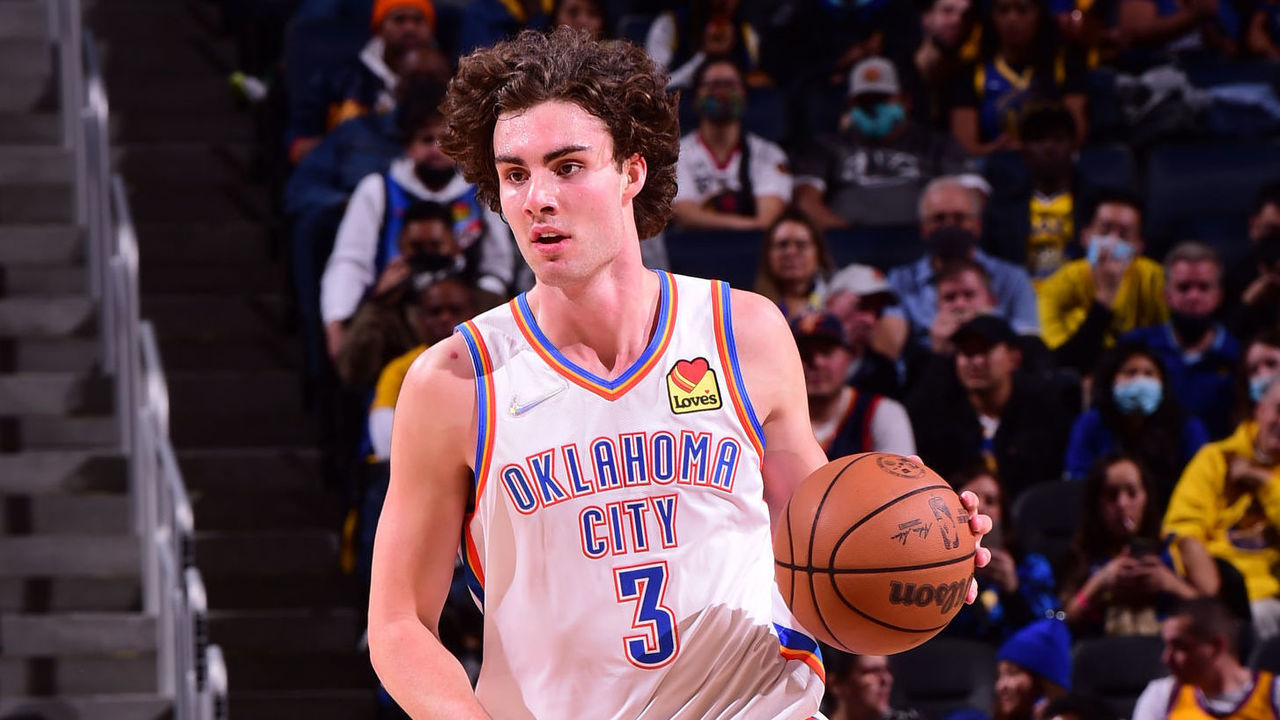 Josh Giddey looks impressive with the Oklahoma City Thunder. While his efficiency still leaves a lot to be desired - he's producing an underwhelming 40/27/65 shooting line - the Australian floor general has quickly showcased why he's the top passer of his class.
Giddey is averaging 5.7 assists per game, which easily ranks first among all rookies. His 109 total assists are nearly 40 more than the next closest rookie, Cade Cunningham, who's dished 70 so far. Giddey leads all first-year players and ranks top-30 overall with 11.7 potential assists per game.
At 6-foot-8, Giddey is also an above-average rebounder for his position and currently hauls in 7.3 boards per contest.
4. Franz Wagner, Orlando Magic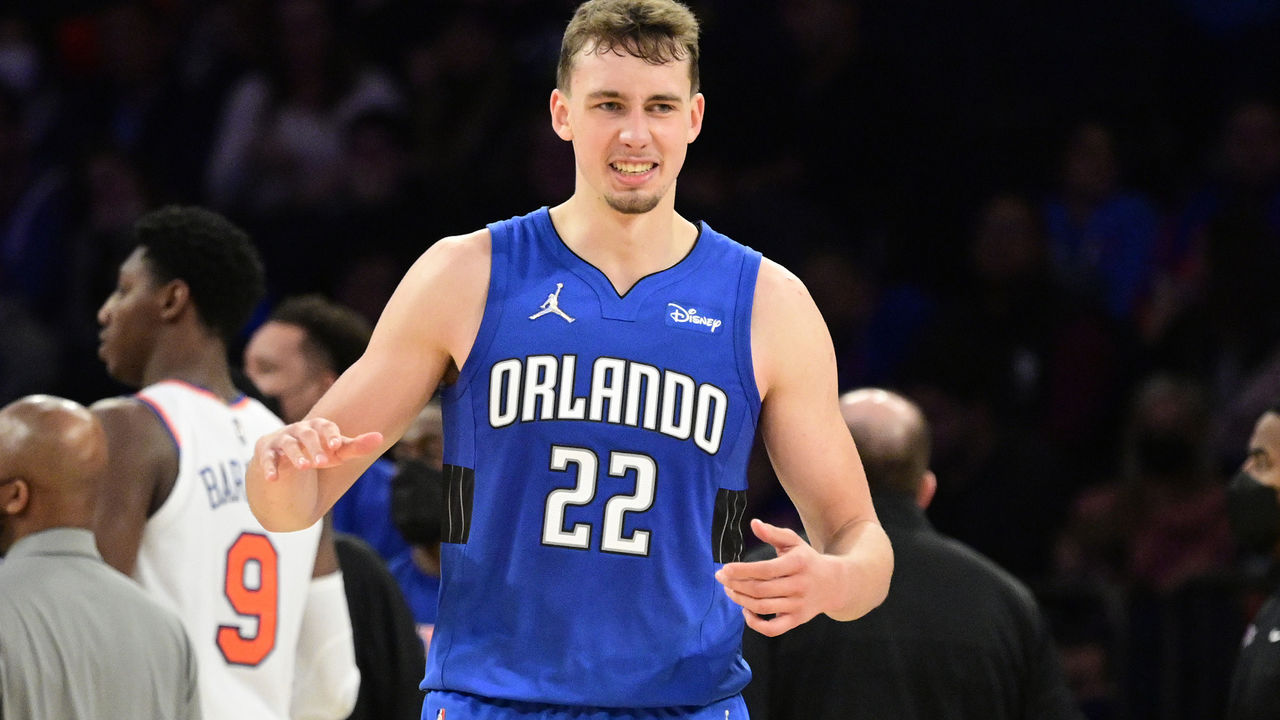 Magic wing Franz Wagner has been the most exciting rookie in Orlando with fellow lottery selection Jalen Suggs struggling to score efficiently out of the gate. Wagner's 3-and-D skills have translated well to the next level following a strong freshman year at Michigan, with the 20-year-old shooting 36.3% from 3-point range and swiping one steal per contest through 20 appearances.
Wagner should have plenty of opportunities to produce on both ends the rest of the way as he's locked into a starting role and playing upward of 30 minutes per game.
3. Cade Cunningham, Detroit Pistons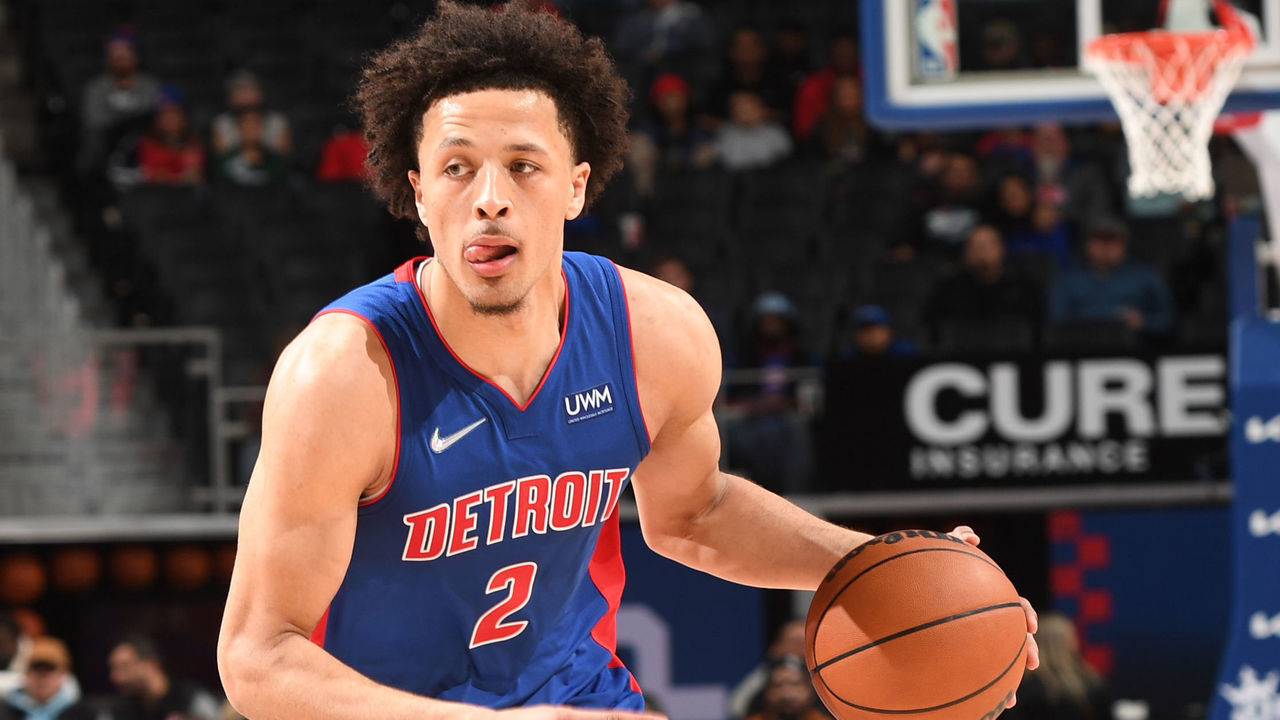 After missing five of the Detroit Pistons' opening six games due to an ankle sprain suffered in training camp, No. 1 overall pick Cunningham is beginning to make up for lost time and quickly climbing up the rookie leaderboard.
In just his 12th NBA game, Cunningham became the youngest Piston and eighth-youngest player ever to record a triple-double at 20 years and 57 days old, finishing with 13 points, 12 rebounds, and 10 assists. The Oklahoma State product is now averaging 12.9 points, 6.2 rebounds, and five assists in 14 starts.
Cunningham is only connecting on 33.2% of his field-goal attempts and 23.8% of his threes, but those shooting percentages should start to climb as he continues shaking off the rust.
2. Evan Mobley, Cleveland Cavaliers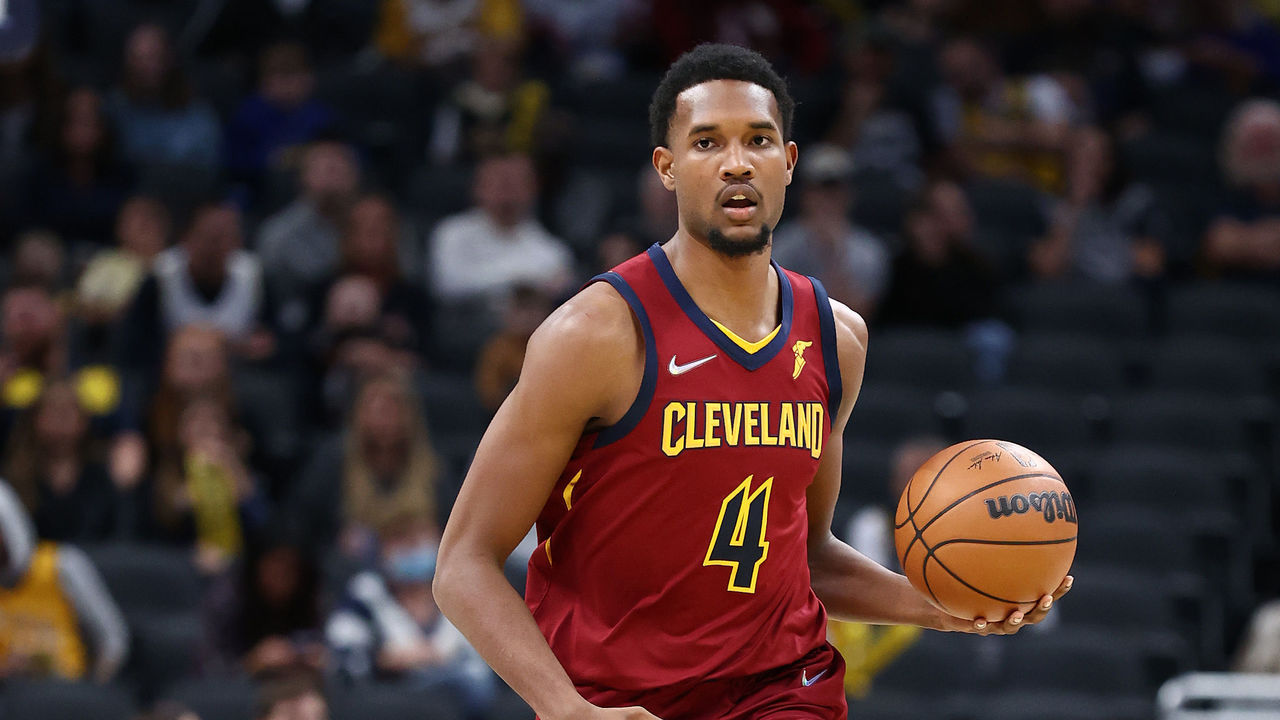 Evan Mobley would likely be atop this list had he not suffered a sprained elbow on Nov. 15. Before going down, the No. 3 overall pick was simply brilliant on both ends for Cleveland, averaging 14.6 points, eight rebounds, 2.5 assists, 1.6 blocks, and one steal per game. Mobley still leads all rookies in total blocks (24) and ranks third in total rebounds (120) despite missing the Cavaliers' last four games.
Mobley has established himself as a difference-maker on the defensive end, in particular, with Cleveland surrendering 10.5 fewer points per 100 possessions when he's on the court, according to Cleaning The Glass. The impact of Mobley's absence has been noticeable, as the Cavs have gone 0-4 since he's been out of the lineup after an encouraging 9-6 start.
The dynamic 20-year-old is expected to return on Saturday - far ahead of his original two-to-four-week recovery timeline - which should give him plenty of time to reclaim his spot as the Rookie of the Year favorite.
1. Scottie Barnes, Toronto Raptors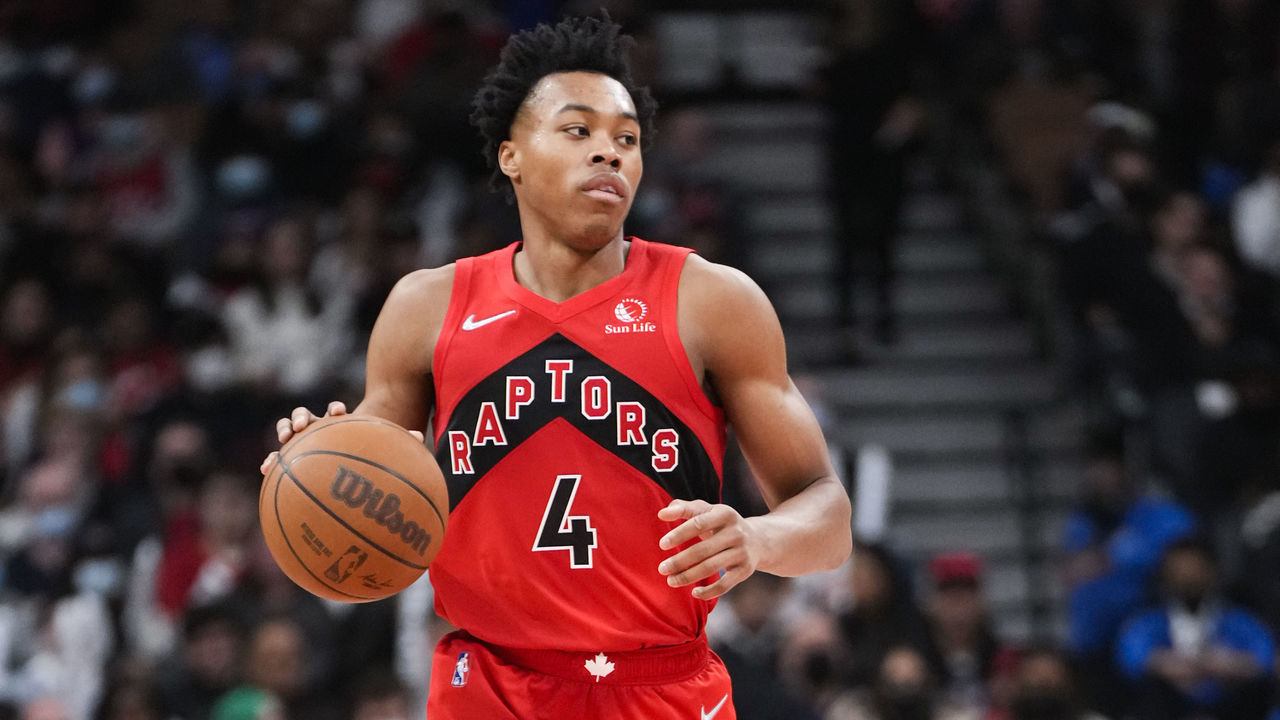 Although he was already regarded as one of the top defenders in his draft class, Scottie Barnes entered the NBA with plenty of question marks surrounding his offensive production. However, through 18 games, Barnes has helped silence some of his doubters, displaying solid offensive instincts as both a scorer and playmaker for the Toronto Raptors.
Despite not having developed much of an outside shot to this point, Barnes still manages to pile up buckets by attacking and finishing around the rim. He's taken 64.4% of his field goals within 10 feet of the basket and connected on 54% of those attempts, courtesy of NBA.com. Barnes has also surprisingly showcased an ability to score from the mid-range in spurts, which is a new wrinkle to his game he didn't display much of in college.
Barnes ranks first in the rookie class in points scored (268), leads the group in total rebounding (150), and leads all first-year forwards in assists (60). Even if his scoring numbers continue to slightly dip - he's averaging 12.2 points in his last eight games - Barnes should remain firmly in the mix for top rookie as long as he continues rebounding, distributing, and defending at a high level.
Honorable mentions: Chris Duarte (Indiana Pacers), Jalen Green (Houston Rockets), Alperen Sengun (Houston Rockets)
Comments
✕
Rookie of the Year rankings: Barnes off to fast start
  Got something to say? Leave a comment below!