Lowry made the Raptors' golden era possible. His departure signals its end
Vaughn Ridley / Getty Images
Ask a group of Raptors fans what the Kyle Lowry statue outside Scotiabank Arena should look like, and you'll probably get a wide range of answers.
Should it depict him standing in to take a charge? Lunging for a loose ball in traffic? Leveraging his lower-body strength to stymie a bigger player in the post? Using every millimeter of his 6-foot frame to offer a vertical contest and stop a fast-break layup? Frantically demanding the ball from a referee so he can inbound before the defense has a chance to get set? Stealthily snatching the ball from an unsuspecting big man who just rebounded it under the basket? Futilely pleading his case to the officials that he was fouled in the act of shooting? Trying to nutmeg George Hill with his entire body? Should there just be statues of various iconic Lowry poses scattered throughout Toronto, as the city did with all those moose that one time?
The type of play that typifies Lowry's unique brand of winning basketball isn't a majestic feat of athleticism or a balletic display of ball-handling, but a moment that harnesses his special blend of ruggedness, intuition, and warp-speed processing to create some microscopic advantage. It's a perfectly timed weak-side rotation, an on-the-money bounce pass in the pocket, a beautifully executed 2-for-1 at the end of a quarter, and, yes, a shameless grift. The great thing about low-hanging fruit is you don't need to be tall to pluck it.
Lowry plundered every last piece of produce from the vine over nine years and 685 regular-season and playoff games with the Raptors. In the process, he molded the team in his own image: pugnacious, defiant, resilient, smart. All those gain-any-advantage-at-any-cost plays, coupled with crisp and audacious passing and a pull-up jumper that ranged from solid to elite (depending on the year), added up to six All-Star appearances, a metric ton of regular-season wins, a championship, and the greatest Raptors tenure of all time.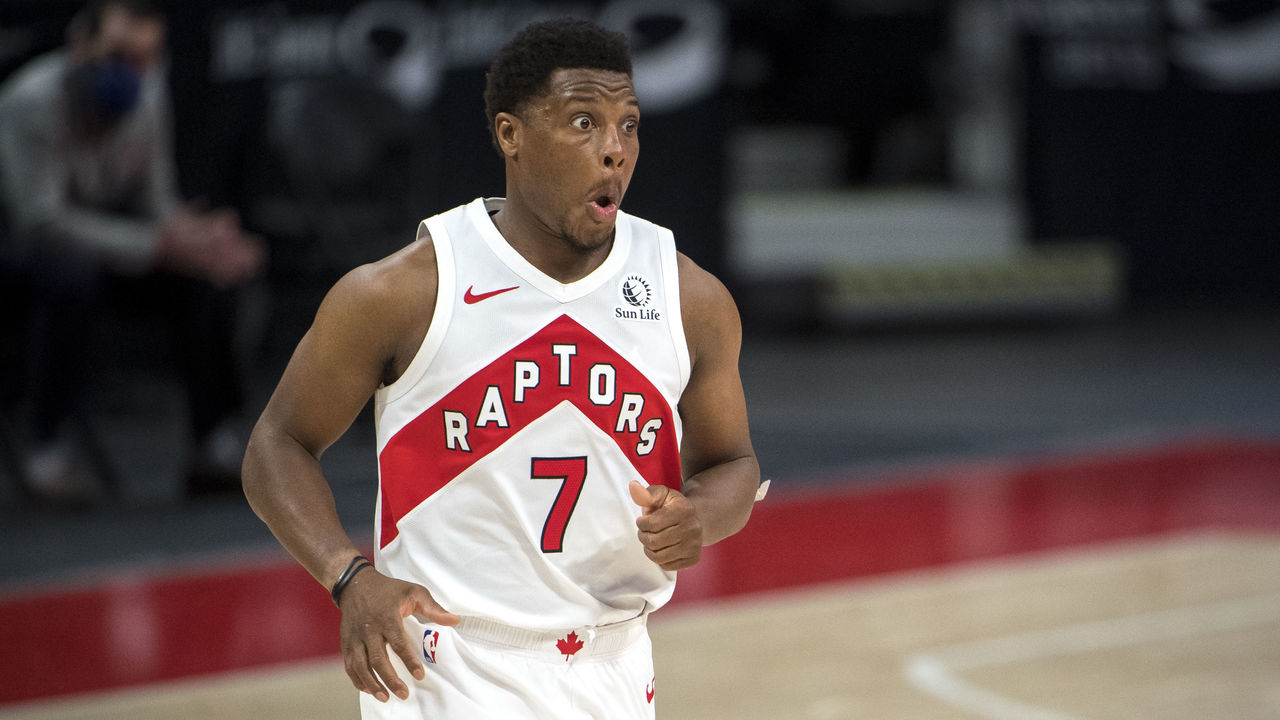 That tenure officially ended Monday when Toronto signed and traded him to the Miami Heat, his preferred free-agent destination. It's been a long time coming, but that won't make it any easier for fans to imagine Lowry in a different uniform, or to imagine the Raptors without Lowry. He's been synonymous with the franchise for so long; how will it define itself now?
Apart from team president Masai Ujiri (whose contract status bizarrely remains unclear), Lowry was the last thread connecting this version of the team to the roots of the We The North era. His departure closes the book on by far the most successful chapter in franchise history.
Perhaps there's some solace in knowing that the seeds he planted in Toronto will continue to grow through Fred VanVleet, Pascal Siakam, OG Anunoby, and everyone else who came up under his leadership and tutelage. Lowry was capable of working individual wonders from time to time, but he was the common denominator in every successful iteration of the Raptors primarily because he helped almost everybody he played with unlock the best versions of themselves.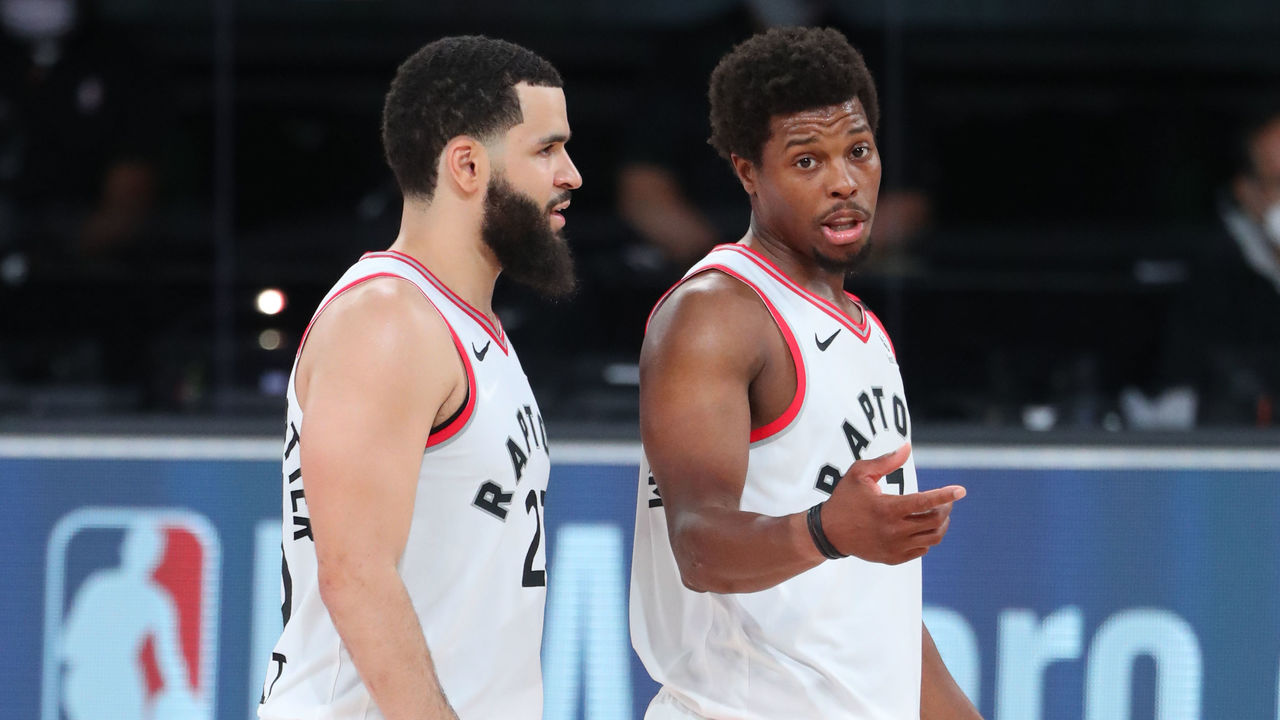 He could make replacement-level bigs look like stars (and sometimes, he got them paid as such). He could seemingly grab any four bench guys and shape them into a deadly transitional lineup. Lowry's drawn heaps of praise over the years for his craft, his intelligence, and his dogged competitiveness, but he's never gotten enough credit for the way he's made everyone around him better.
Of course, the most amazing thing about Lowry's Raptors career is that it was never supposed to happen. He arrived in 2012 with a reputation as a hard-headed malcontent and had no intention of sticking around beyond the two years left on his contract. He was almost traded to the Knicks before those two years elapsed - had his bags packed and everything. Lowry becoming the franchise's defining player was quite literally inconceivable at the time.
It's popular to say the Raptors got good by accident, and it's true. Ujiri was planning to rebuild, and DeMar DeRozan was prepared to demand a trade if Lowry was shipped out. But it would be just as accurate to say the Raptors got good because they realized what they had in Lowry once he got to take full control of the reins. If Ujiri had seen the next seven years coming, he never would have offered Lowry to the Knicks for Iman Shumpert and a pick.
The would-be Knicks trade is often rehashed because it's the demarcating line between what the Raptors were (and possibly still are, in some alternate universe) and what they became. To be clear, they were a laughingstock. And they became a paragon of consistent excellence. The seven seasons they put together before everything fell apart amid displacement and COVID-19 outbreaks in Tampa last year were the seven winningest seasons in franchise history. That included five straight 50-plus-win campaigns (an arbitrary benchmark that loomed as a white whale for the franchise up to that point) and nine playoff series victories (after they notched just one in their first 20 years of existence), including the 2019 Finals.
But that famous James Dolan blunder was far from the only fork-in-the-road moment for Lowry and the Raptors. He could've left as a free agent after his (and Toronto's) breakout 2013-14 season, but he stayed. He could've left again in 2017 after a second-round sweep at the hands of the Cavaliers in which he'd sat out the final two games. By all accounts, he was at least open to doing so. But teams like the Spurs, 76ers, and Timberwolves that might've been able to pry him away opted not to seriously pursue him, so he re-signed again.
"If you're looking for people to believe in - choose the people who believed in you first," Lowry wrote of that decision. "And if you start something? Man, you finish it." Over the next three seasons, the Raptors won 72% of their games, and a Gold Ball - but not before a rumored trade proposal that would've sent Lowry to the Grizzlies in exchange for Mike Conley burbled up midway through the eventual championship campaign.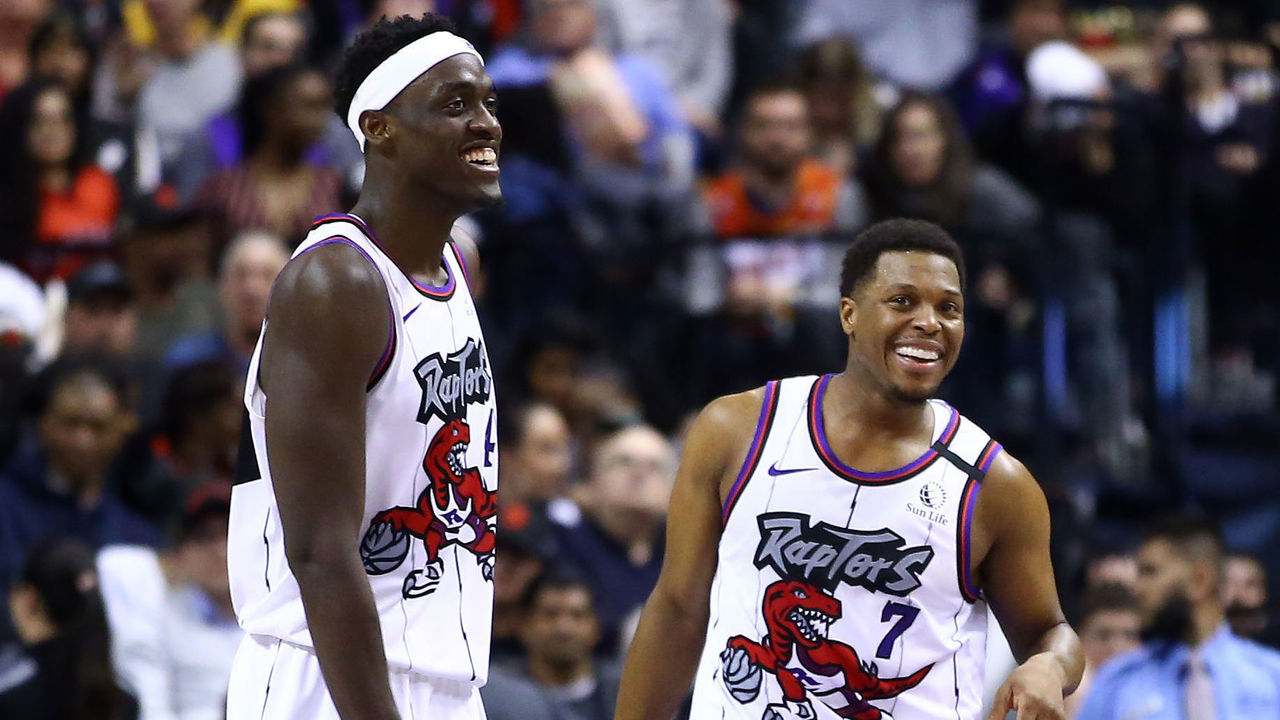 This past season, Lowry seemed as good as gone at the deadline. Free agency beckoned, the team was underwater, deals were discussed, pre-emptive goodbyes were bid, tears were shed. But when the deadline passed, Lowry was still a Raptor. You'd have been forgiven for thinking that he and the organization would simply never be able to get rid of each other. But when he hit free agency this time, the rest of the NBA seemed to course-correct from its ambivalence in offseasons past. Opposing teams, including the Heat, made him their No. 1 priority. And so this time, finally, he left.
It will never feel right that Lowry played his last year as a Raptor in Florida. That's not how this story was supposed to end - with a dreary sub-.500 season played in the middle of a pandemic 1,300 miles from home. It feels especially cruel because back in Toronto, Lowry had finally gained the kind of citywide adulation he'd long deserved, and those fans didn't get a chance to say a proper farewell.
Two of Lowry's most indelible playoff moments - the picture-perfect inbound pass he threw to the far corner, over a guy a foot-and-a-half taller than him, to set up Anunoby's miracle buzzer-beater against the Celtics, and his all-time performance in Game 6 of that series to push it the distance - happened in an empty gym at Disney World. A year later, Raptors fans still haven't gotten a chance to show him just how much those moments meant to them, how much they appreciate him, and how much they'll miss him.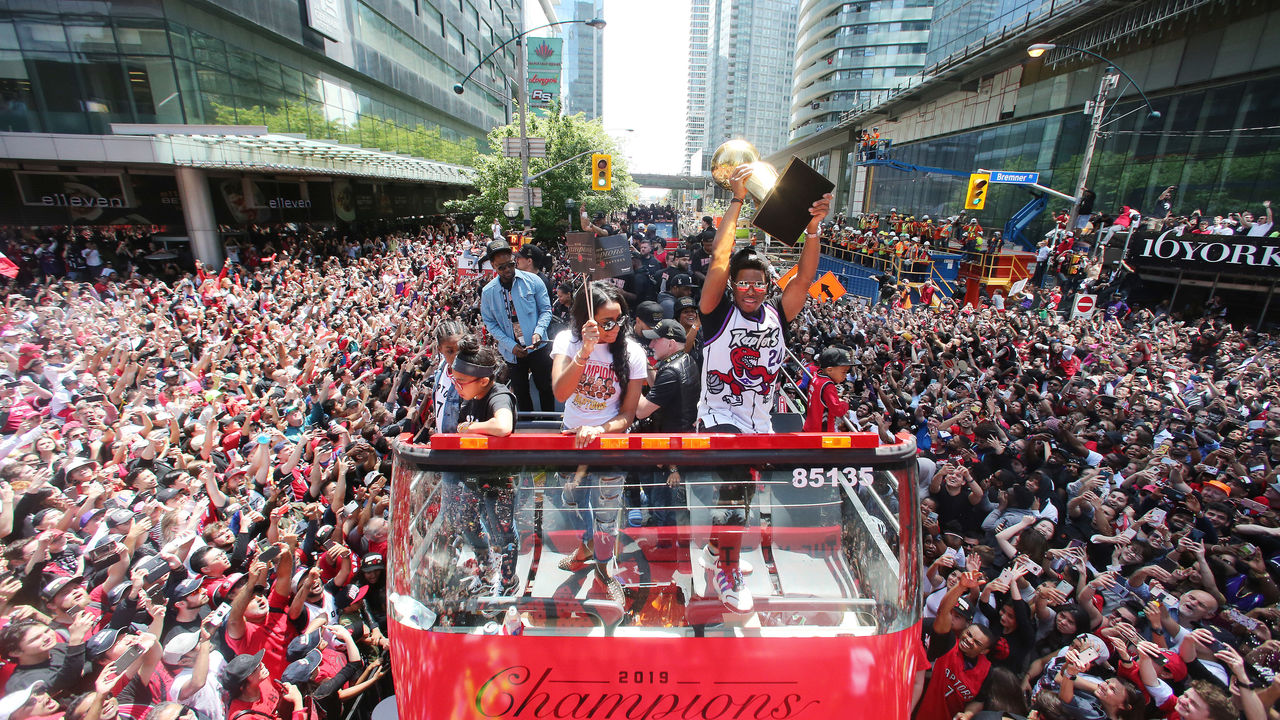 Lowry has always delighted in the success of his teammates, whether it means they've gotten paid or exercised their agency and decamped for a destination of their choice. When Kawhi Leonard left the Raptors a few weeks after winning Finals MVP, Lowry simply said, "He made a decision to go home and he's happy with that and I'm happy for him. Truly. I am genuinely happy for him."
Now it's Raptors fans' turn to extend that sentiment to Lowry. As he nears the end of his runway as a player who can meaningfully affect a championship pursuit and the franchise transitions to a new era, the vast majority of those fans should be able to recognize that it was time; he and the organization simply didn't have enough left to offer each other. There will be no bitterness, no hard feelings, no sense of emptiness or unfinished business. Just nostalgia, and gratitude, and a sincere wish to see Lowry continue to thrive in his new NBA home.
No matter what jersey he puts on, no matter how the rest of his career plays out, Lowry will always be a Raptor in spirit, and the spirit of the Raptors will always be imbued with the spirit of Lowry. He is, until much further notice, the unquestioned GROAT. All that's left to decide is what the statue should look like.
Comments
✕
Lowry made the Raptors' golden era possible. His departure signals its end
  Got something to say? Leave a comment below!