Top 25 NBA free agents: From stars to role players
The 2021 NBA offseason is nearly upon us. The rumors are already flying as agents and front-office executives attempt to barter and bluff their way to backchannel agreements.
Technically, teams are unable to start negotiating deals with free agents until 6 p.m. ET on Aug. 2. But to be sure, it's likely more than a few marquee free agents have already agreed to new deals on the sly, the signing moratorium and tampering rules be damned.
In any case, we've seen players renege on reported agreements in the past, as nothing can be officially signed until 12:01 p.m. ET on Aug. 6. Until the ink has dried on all of the free-agent contracts, here are the top 25 unrestricted free agents available.
(Note: We're excluding restricted free agents for now; you won't see the Atlanta Hawks' John Collins or the Cleveland Cavaliers' Jarrett Allen, who are both likely to remain with their current clubs.)
1. SF/PF Kawhi Leonard, Clippers
Leonard has a $36-million player option for 2021-22, but the two-time NBA Finals MVP will almost certainly decline it in favor of a mega extension with the Los Angeles Clippers, or a shocking defection.
Even at 30 and coming off a partially torn ACL, Leonard will command an immense windfall. In his past two seasons with L.A., the reigning All-NBA first-team forward has averaged 26 points, 6.8 rebounds, five assists, and 1.7 steals per game while providing generational defense.
2. *PG Chris Paul, Suns
What Paul does with his astronomical $44.2-million player option is trickier to forecast. The legendary point guard's most financially lucrative path is probably opting in for 2021-22. After all, why not give it another go with the Phoenix Suns, who were just two wins away from NBA Finals glory?
On the other hand, Paul is 36, and time is running out for him to win a ring. If money isn't his top priority, there'll be no shortage of suitors for his talents. If he thinks there's another team that gets him closer to a career-redefining championship, perhaps he'll seriously consider moving on from Phoenix after just one feel-good year.
*Note: Paul reportedly will return to the Suns on a 4-year deal worth up to $120 million.
3. *PG Kyle Lowry, Raptors
Teams that strike out on luring Chris Paul will be able to reuse their pitch on Lowry, a similarly heady point man with a wealth of experience piloting playoff teams.
Like Paul, the 35-year-old Lowry is on the older side but still very productive. He put up 17.2 points and 7.3 dimes per game for the Toronto Raptors last year. Lowry would be a perfect fit with the Lakers, a team the veteran guard is reportedly open to joining.
*Note: Lowry signs reported 3-year, $90-million deal with Heat via sign-and-trade
4. SG/SF DeMar DeRozan, Spurs
Despite scoring at least 20 points per game in eight straight years, DeRozan's reputation as one of the league's pre-eminent bucket-getters has fallen from the public eye thanks in part to the San Antonio Spurs' decline.
Can the soon-to-be 32-year-old be the second-best player on a championship team? Third, even? Perhaps not, but DeRozan still averaged close to 22 points, seven assists, and four rebounds per game last year. There aren't many players capable of that production available this summer.
5. *PG Mike Conley, Jazz
Conley is also in the vein of Paul and Lowry: a steady distributor who'll be 34 when next season tips off. After an uneven first year with the Utah Jazz, he bounced back with 16.2 points, six assists, and 1.4 steals per game. The Jazz outscored opponents by 16.7 points per 100 possessions with him on the floor en route to a league-best 52-20 record.
Since Utah will still be capped out even if it lets Conley walk, it seems likely the Jazz will look to lock him in on a long-term deal using his Bird rights.
*Note: Jazz re-sign Conley to 3-year, $72.5-million deal
6. PG/SG Victor Oladipo, Heat
In early March, the oft-injured Oladipo reportedly turned down a two-year extension with the Houston Rockets worth more than $45 million. He ultimately suffered a season-ending knee injury after making just four appearances with the Miami Heat.
The 29-year-old is now a few calamitous years removed from his breakout 2017-18 season, in which he made the All-NBA third team after averaging close to 23 points, five rebounds, four assists, and a league-leading 2.4 steals per game.
If he can get healthy, Oladipo is one of the league's top two-way guards. How many teams will be willing to gamble on that if remains to be seen. It seems unlikely he'll get a blockbuster deal.
7. *PF/C Richaun Holmes, Kings
Holmes has averaged 13.4 points, 8.2 rebounds, and 1.4 blocks per game with the Sacramento Kings over the past two seasons, steadily outperforming more highly touted players like former No. 2 pick Marvin Bagley. Whether from the Kings or elsewhere, the 27-year-old is in line for his first big payday.
*Note: Holmes staying with Kings on 4-year contract worth up to $55 million
8. PG Spencer Dinwiddie, Nets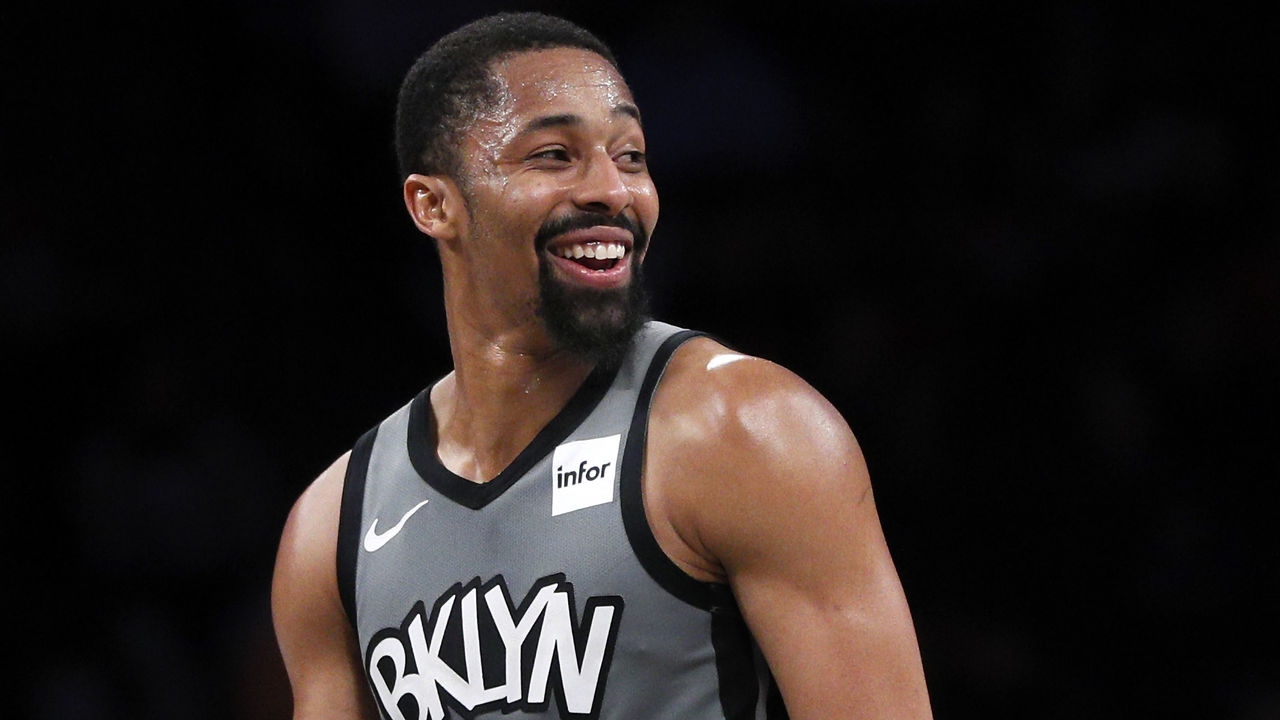 Dinwiddie put up 20.6 points and 6.8 assists per game in 2019-20, when the Brooklyn Nets were without Kyrie Irving for much of the season and Kevin Durant for the entire campaign. Then he made three appearances in 2020-21 before suffering a partially torn ACL.
Given the uncertainty around Dinwiddie's health and the Nets now employing Irving and James Harden in the backcourt, a sign-and-trade might be best for both sides.
9. *SG Tim Hardaway Jr., Mavericks
Hardaway has quietly hit a shade below 39% of his threes since arriving in Dallas midway through the 2018-19 season. Not coincidentally, Luka Doncic is the best player he's played alongside in his eight seasons to date. The 29-year-old shooting guard will continue to be best used as an off-ball scorer next to someone with Doncic's on-ball skills.
*Note: Hardaway reportedly returning to Mavericks on 4-year, $72-million deal
10. *SG/SF Norman Powell, Trail Blazers
Powell had a career year split between the Raptors and Portland Trail Blazers, recording 18.6 points and 1.9 assists per game with 41.1% shooting on threes.
He's earned a raise on the $11.6-million player option he declined. Powell can fill either starting spot on the wing or come off the bench as a sixth man, which was the role he occupied during the Raptors' 2019 title run.
*Note: Trail Blazers re-sign Powell to 5-year, $90-million deal
11. *PG T.J. McConnell, Pacers
Someone will sign McConnell to a steal of a deal. He's the perfect backup point guard - an efficient scorer who boasted a significantly better assist-to-turnover rate (3.3) this season than many other reserves - to say nothing of his preternatural ability to force turnovers.
*Note: Pacers re-sign McConnell to four-year, $35.2-million deal
12. *PG Derrick Rose, Knicks
Rose the MVP is long gone, but Rose the elite sixth man is the real deal. After acquiring the former three-time All-Star from the Detroit Pistons, the New York Knicks outscored opponents by 10.6 points per 100 possessions with Rose on the floor.
A return to New York is a solid bet. Teams with a strong defense but a weak bench offense - the Heat, for instance - might want to take a look as well.
*Note: Knicks reportedly ink Rose to new 3-year, $43-million deal
13. PG Dennis Schroder, Lakers
Tasked with carrying the Lakers' backcourt scoring duties, Schroder wilted after a career year with the Oklahoma City Thunder in 2019-20. While 15.4 points and 5.8 dimes per game looks solid on the surface, a 48.4 eFG% and an assist-to-turnover rate of 2.2 underscores his inefficiency.
Schroder will soon know the costliness of his reported decision to reject a four-year, $80-million extension four months ago, though the Lakers' cap situation means he'll probably still get a healthy deal, perhaps a sign-and-trade.
14. *PF/C Bobby Portis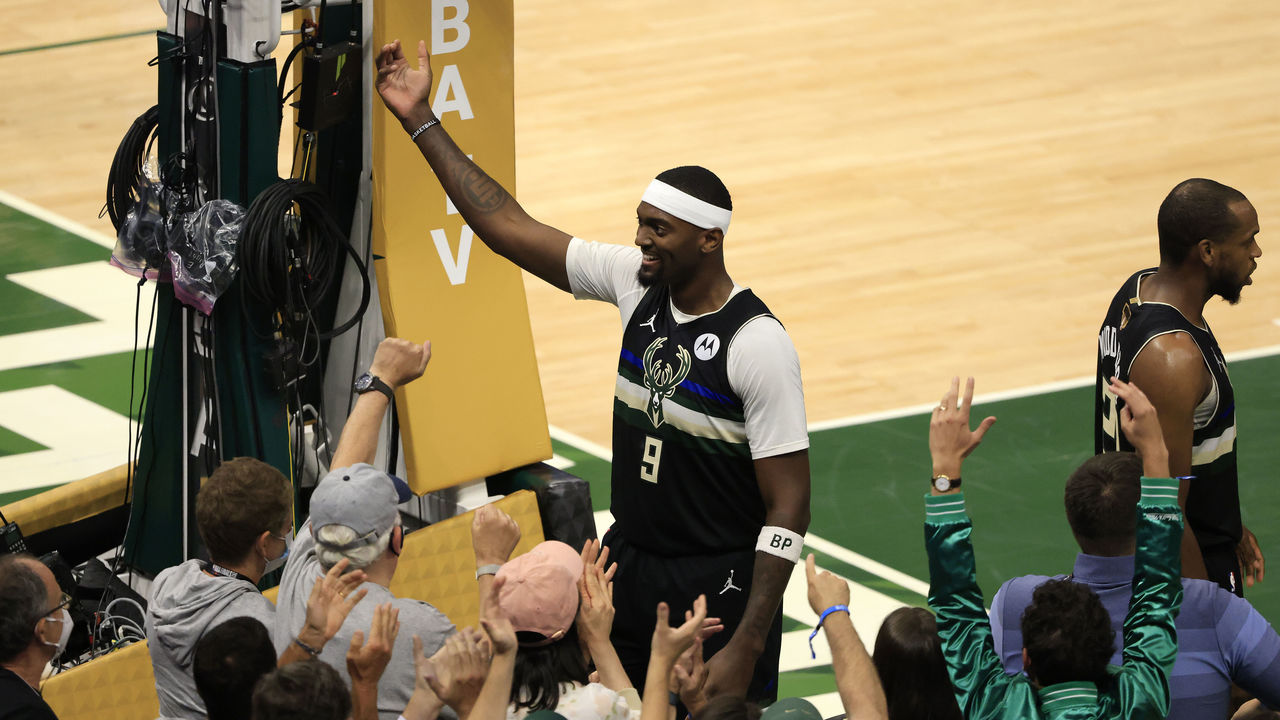 A key role player on the reigning NBA champions, expect Portis to decline his $3.8-million player option. At the very least, he'll find a similar payday on the open market. More likely, he'll get a raise while continuing to play a meaningful role on a winning team, whether or not it's the Milwaukee Bucks.
*Note: Bucks re-sign Portis to reported 2-year, $9-million deal
15. *SG Evan Fournier, Celtics
Contracting COVID-19 soured Fournier's impact with the Boston Celtics, though he still nailed 46.3% of his threes with his new club. Though he was brought to Boston by former general manager Danny Ainge, new basketball ops boss Brad Stevens saw what the Frenchman can do when healthy. The Celtics can re-sign Fournier using his Bird rights.
*Note: Knicks, Fournier agree to reported 4-year deal worth up to $78 million
16. *C Nerlens Noel, Knicks
There's plenty to like about Noel. The journeyman center averaged 5.4 points, 6.1 rebounds, 2.2 rebounds, and 1.1 steals per game in just over 24 minutes per contest. He also shot 61.4% from the floor.
Most importantly, opponents only shot 51.1% within six feet of the hoop against Noel, a better mark than higher-profile rim-protectors like Clint Capela (51.4%) and Joel Embiid (53.9%), per NBA Stats.
*Note: Noel reportedly signs new 3-year, $32-million deal with Knicks
17. SF Danny Green, 76ers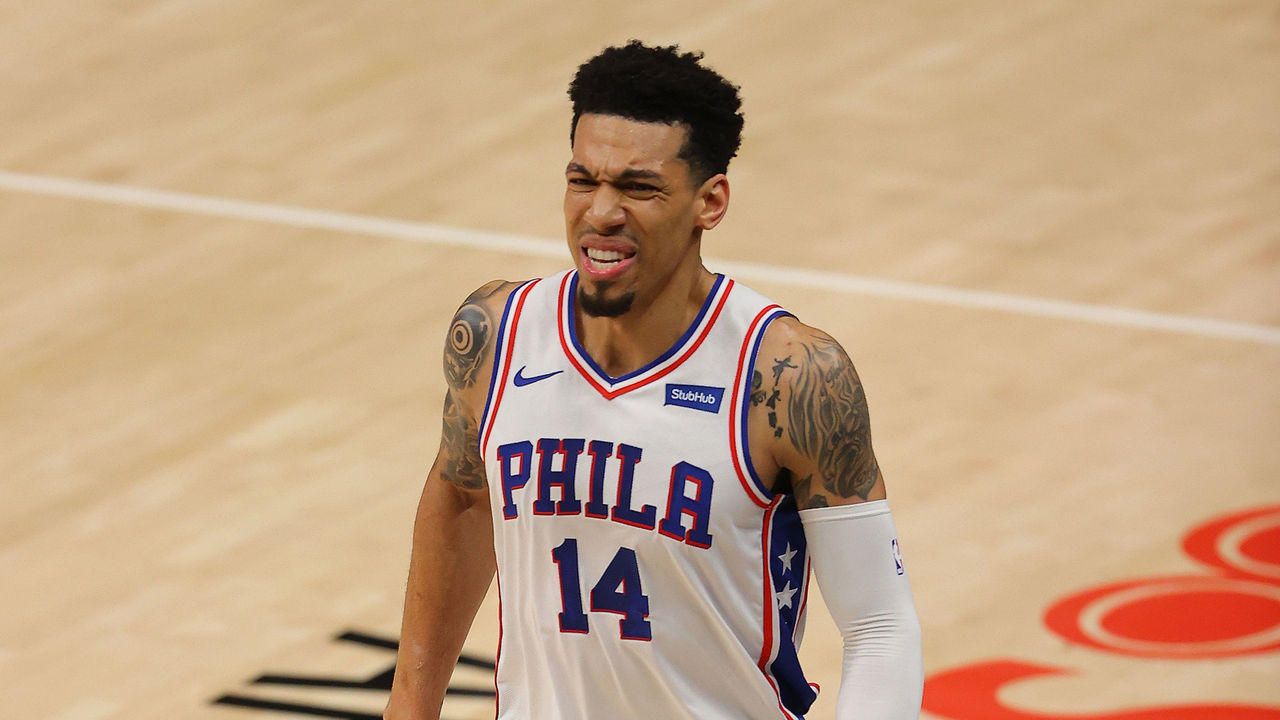 Four seasons, four different teams, four top-five defenses; Green may be 34, but he's still one of the league's preeminent 3-and-D wings.
The Philadelphia 76ers maintain Green's early Bird rights.
18. PG Reggie Jackson, Clippers
Jackson rebounded nicely with 10.7 points, 3.1 assists, and 2.9 boards with strong outside shooting in his first full year with the Clippers. L.A. can re-sign the 31-year-old using his early Bird rights for about $10 million per season for a minimum of two years.
19. SG/SF Will Barton, Nuggets
Barton reportedly declined his $14.7-million player option for next year. He knows the Denver Nuggets will make him whole (and then some) with a new deal thanks to the team's jammed salary cap and the fact that Jamal Murray will be out for much of 2021-22.
20. C Khem Birch, Raptors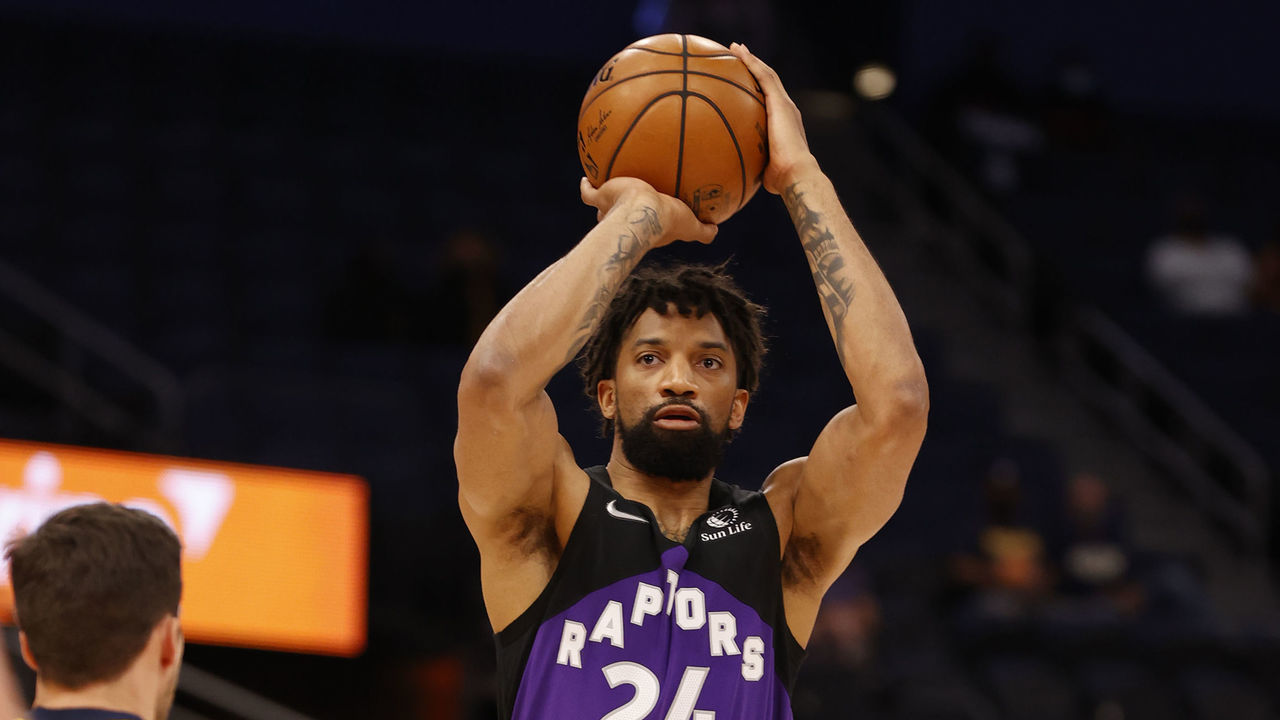 After three-and-a-half years as a bit player with the Orlando Magic, Birch received real playing time with the Raptors down the stretch this season. In over 30 minutes per game, the 28-year-old averaged 11.9 points and 7.6 rebounds per contest. The Canadian has earned a more sizeable role next year.
21. *PF/C Blake Griffin, Nets
Griffin was a fine addition to the Nets. However, he wasn't a star. This is a key distinction.
Brooklyn would surely love to hold onto the 10 points, 4.7 boards, and 2.4 assists per game Griffin provided, but the team doesn't have his Bird rights, leaving only a minimum contract or the $5.9-million mid-level exception as means of retaining his services.
*Note: Griffin returns to Nets on 1-year contract
22. *PF/C Kelly Olynyk, Rockets
Olynyk finished the season strong, ending up with 13.5 points, seven rebounds, 2.9 dimes, and 1.1 steals per game. You're not going to find many 6-foot-11 players with a career 37% 3-point rate.
*Note: Olynyk reportedly signs 3-year, $37-million deal with Pistons
23. *PG Alex Caruso, Lakers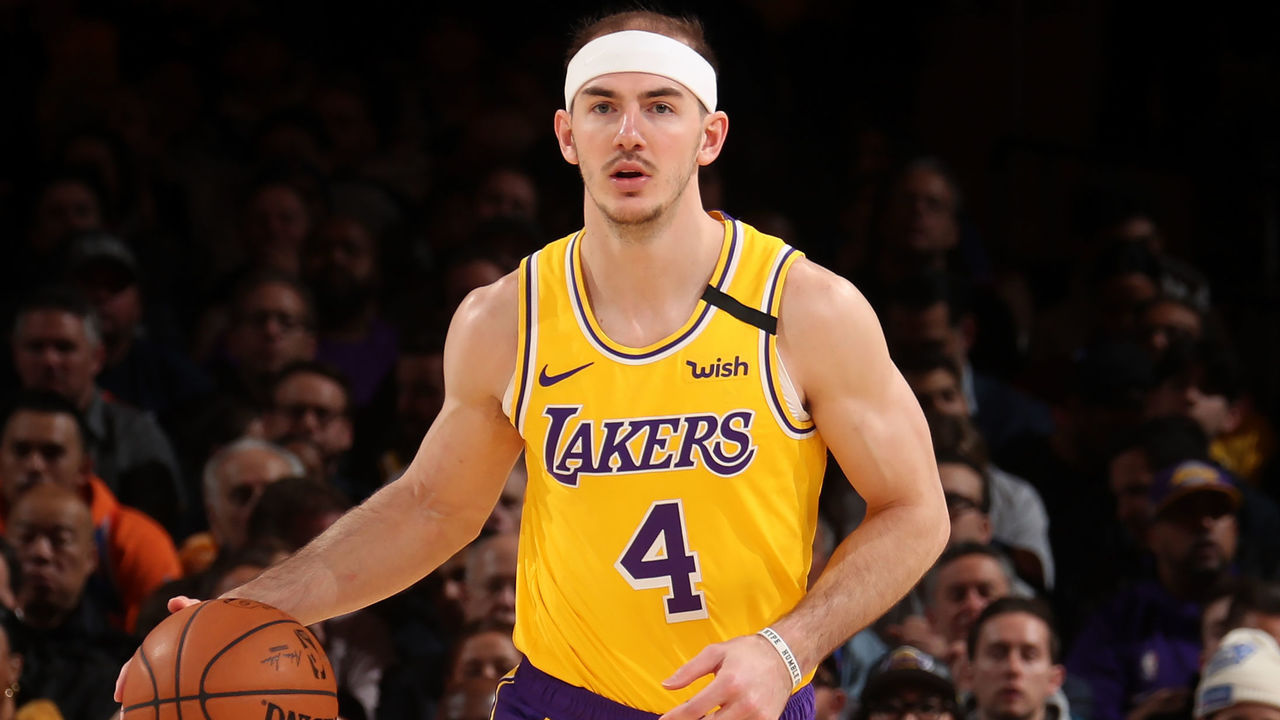 Caruso returned incredible value relative to the two-year, $5.5-million deal he signed in 2019. And while he wouldn't be the first periphery Lakers player to be overhyped, he's much more than an internet punchline. Caruso's a plus-defender who's quietly shot 37.7% on threes for his career, albeit on just under two heaves per game.
*Note: Bulls, Caruso agree to 4-year, $37-million contract
24. C Andre Drummond, Lakers
Despite averaging at least 12 rebounds per game for eight straight seasons, Drummond's stock remains low thanks to his inefficient scoring contributions and fledgling defense. The Lakers could use cap space to re-sign him, but chances are they'll look elsewhere to fill out their center rotation.
25. *PG Cameron Payne, Suns
A strong playoff run - including a massive 29-point, nine-dime outing in Game 2 versus the Clippers with Chris Paul sidelined - should net the soon-to-be 27-year-old Payne a decent multi-year contract to be a team's backup combo guard.
*Note: Suns to reportedly reward Payne with 3-year, $19-million deal
Comments
✕
Top 25 NBA free agents: From stars to role players
  Got something to say? Leave a comment below!