Inside Jalen Green's evolution from 'Bench Bro' to top 3 pick
Chris Marion / National Basketball Association / Getty
Jalen Green will be among the first players to hear his name called in Thursday's NBA draft, but years earlier, he was simply looking for an opportunity.
Few had a better perspective of his humble basketball beginnings than Arizona State standout Josh Christopher, a former AAU teammate with the Oakland Soldiers who alongside Green spent more time riding the pine than competing on the hardwood.
"We joke around about it and called each other the 'Bench Bros' just because we didn't really play a lot," Christopher told reporters, including theScore, during his NBA draft combine media availability in June.
Green's career has since been on an upward trajectory. He ultimately tore up the AAU scene, and his highlight-reel plays made him a viral sensation before playing a single high school game.
The eager student
It wasn't only Green's ability that impressed San Joaquin Memorial High varsity head coach Brad Roznovsky when they first met in April 2016, though.
"He's brought up right," Roznovsky told theScore. "His family has done a great job with him ... just very well-spoken. Kind of beyond his years a little bit maturity-wise, even as an eighth-grader."
Green joined the Panthers that fall and continued to show Roznovsky he wasn't a typical freshman. The 6-foot-6 guard solidified his spot in San Joaquin Memorial's first five after winning MVP honors at an early season tournament. He was only the second ninth-grade varsity starter in Roznovsky's 14 years at the helm.
Not only was it clear Green was at an advanced skill level for his age, but he was also receptive to the coaching staff.
The Fresno, California, native ultimately averaged 18.1 points, nine boards, 3.2 assists, and two steals over 33 appearances during the 2016-17 campaign. He led the Panthers to a 26-7 record, though the team fell short in the California Interscholastic Federation - Central Section (CIF-CS) Division II championship game.
The following season, Green led by example. It started with long nights in the gym working on his jumper. Roznovsky laughed thinking about the times he had to kick Green out because he had class the next morning.
"Kids respected him. Not only for his athletic prowess, but just because of the type of person he was," Roznovsky said. "He was in the gym before practice, after practice. He put the time in. I think that's the respect he gained from his peers because of the hard worker that he was.
"It really just kind of had a domino effect with the rest of our program. You saw how hard he was working and kids followed suit."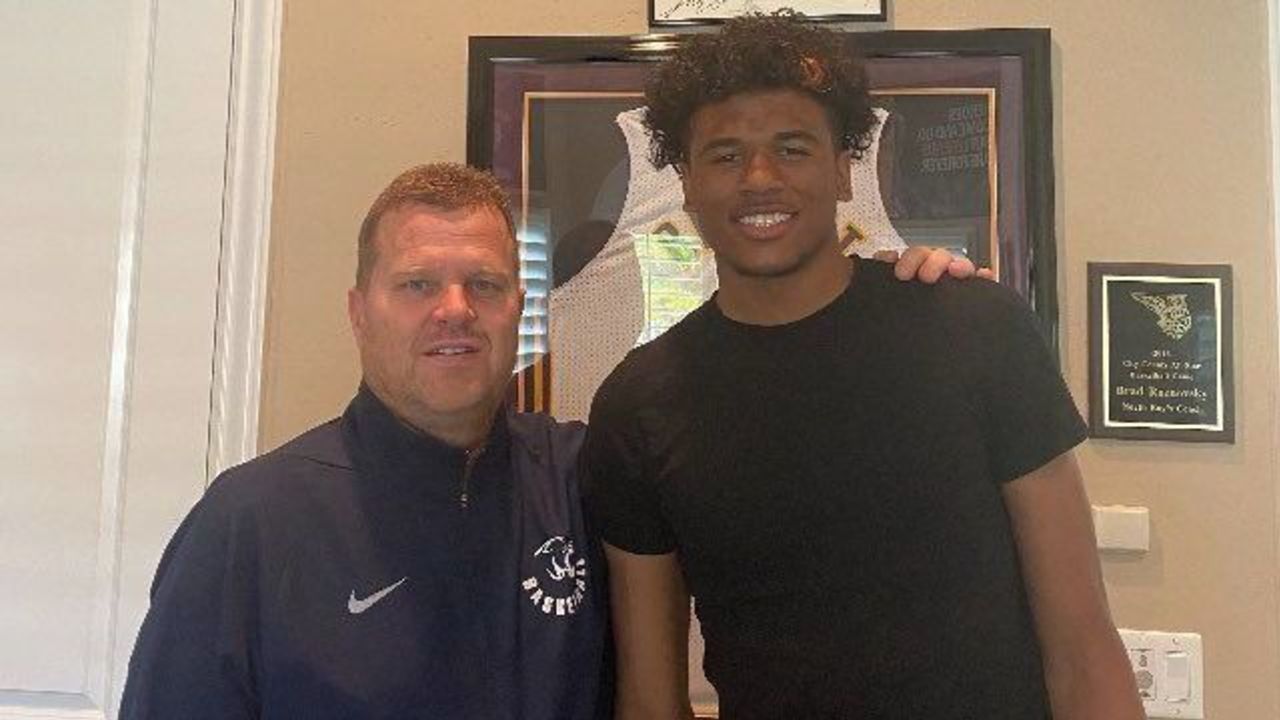 Green's dedication to his craft paid dividends. He averaged 27.9 points - nearly a 10-point increase from his freshman year - and shot 35% from deep in 2017-18. Meanwhile, San Joaquin Memorial posted a 25-7 mark and redeemed themselves with a CIF-CS Division II title.
In late March, 247Sports ranked Green as the No. 1 prospect in the 2020 recruiting class. He joined Team USA that summer for the FIBA U17 World Cup and made his mark despite being the youngest member on the squad.
Green recorded a team-high 15.7 points on 51.3% shooting in seven appearances off the bench. The U.S. cruised to the championship and Green edged out the likes of Evan Mobley, Jalen Suggs, Scottie Barnes, and Isaac Okoro for MVP honors.
"Take away what he can do on the court," Roznovsky said. "Here's a kid that's quite possibly the No. 1 player in the draft this year. He didn't even start on that team and you never heard a peep out of him ... If somebody ever wants to know about Jalen Green, you can just look at that situation."
Green's junior year was more of the same story. He set new personal bests in scoring (30.1 points per game) and assists (3.6) en route to leading the Panthers to their second straight CIF-CS Division II crown. His 2,291 points through three seasons at San Joaquin Memorial was a new school record, exceeding the production of numerous NBA alumni, including Brook Lopez, Robin Lopez, and Quincy Pondexter.
Following the 2018-19 campaign, Green transferred to Prolific Prep for his senior year in search of better competition. His high-level intensity and hard-working reputation followed him to his new school, and it allowed Green to take charge of the Crew's locker room from Day 1.
"He was the most competitive guy on our team ... if you don't raise your level of competitiveness, you'll look like a fool," Prolific Prep head coach Joey Fuca told theScore.
Green registered a career-high 31.5 points per contest while facing the nation's top teams throughout the 2019-20 season.
His biggest improvement that year was arguably his playmaking. Green averaged five dimes at Prolific Prep compared to 3.2 per contest across three years at San Joaquin Memorial. He spent time running the point at both schools and continued his progression as a passer in ball screens and in transition. The Crew's roster also had plenty of spot-up shooters, who provided Green with plenty of assist opportunities when defenses collapsed on his drives downhill.
"Any time you have a kid with that much talent at the high school level, sometimes it's a matter of trying to figure out when to go (score), when to pass, and when to create for others," Fuca said. "I think Jalen really found that balance his senior year."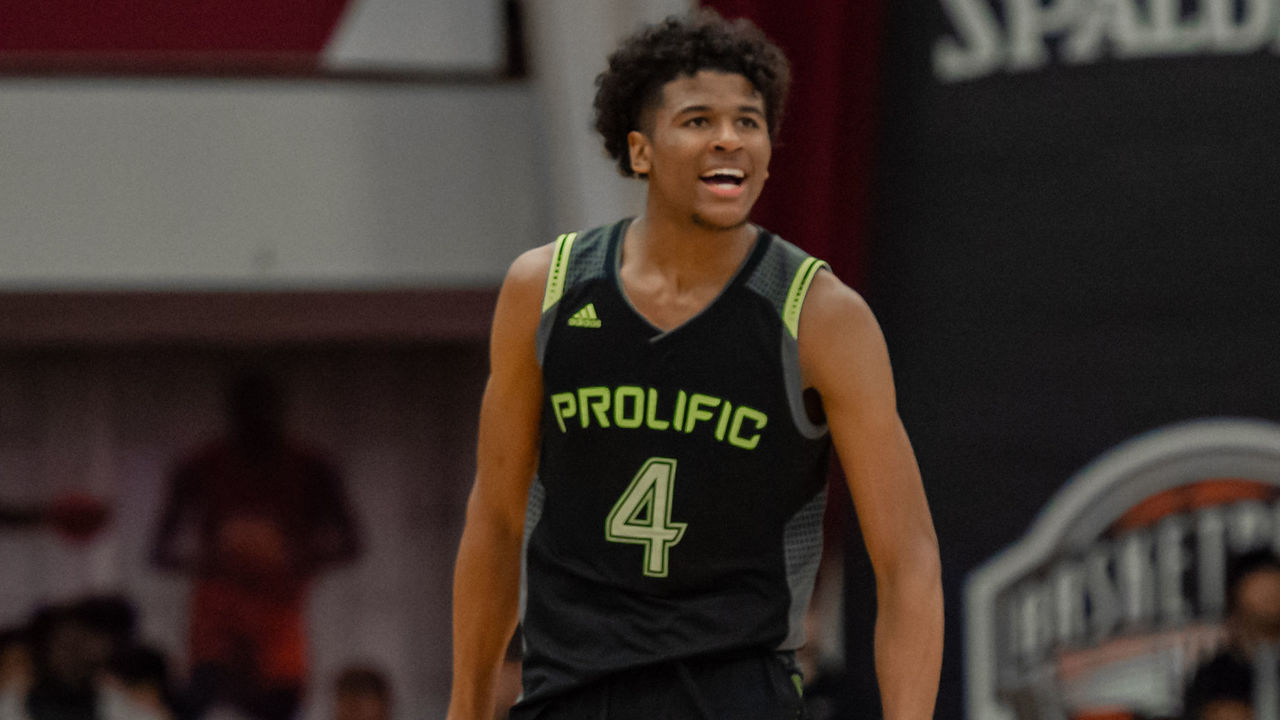 Prolific Prep went 31-3 and captured the Grind Session World Championship. Meanwhile, Green was selected to play in the McDonald's All-American Game, Jordan Brand Classic, and Nike Hoop Summit.
Uncharted territory
At 18, Green was poised to be the next top-rated recruit to head off to college, but instead, opted to become the face of the G League Ignite. The new developmental team featured some of the top high school prospects worldwide and provided them with NBA-level coaching and mentorship in preparation for this year's draft.
Due to the COVID-19 pandemic, the Ignite's inaugural season consisted of 16 games in the G League bubble. Green displayed his elite talent against former collegiate stars and experienced pros, averaging a team-high 17.9 points, 2.8 assists, and 1.5 steals. He shot 36.5% on nearly six triples per contest and 46.1% from the field overall.
Green proved his offensive repertoire was more than acrobatic above-the-rim finishes. He drilled 3-pointers from NBA range when defenders went underneath screens, developed into a threat off the ball as a cutter, and often used step-backs and side-steps to create separation from opponents.
In choosing this path, Green also got valuable experience playing under NBA rules and in various pro-style sets, including the famous triangle offense employed by Phil Jackson.
"Jalen is a sponge. He learns and he picks up," Fuca said. "He wants to understand all the options and variations … He processes the game at a different level."
Fuca added: "There will be a learning period for all kids that are entering the NBA. But I think with Jalen, he's got an advantage because he studies the game."
While Green's playmaking and defense remain inconsistent, progress was made. When Ignite head coach Brian Shaw put Green in pick-and-roll scenarios, he made some high-level reads when handling the rock. His assist numbers improved as the 2020-21 campaign progressed, earning a career-high seven dimes in the Ignite's season-ending playoff loss.
Green's also shown two-way potential when maximizing his lateral quickness and length, though there can be times when he loses focus.
"I think he can be a really good defender ... it's just a matter of wanting to do it because he's got all the God-giving ability and athleticism," Fuca said.
Green has evolved at each step of his NBA journey and has become a cerebral player, but how much more can his game grow in the coming years? Some have compared his playing style to the late Kobe Bryant, a player Green has watched countless hours of film on.
Shaw, a former teammate of the Los Angeles Lakers legend, has spoken about Green's desire for excellence, and Roznovsky similarly sees some of that Mamba Mentality in the ascending talent.
"I look at the competitive fire that Kobe had and I compare that to Jalen," Roznovsky said. "Jalen just wants to be great and he's not going to take anything less."
Comments
✕
Inside Jalen Green's evolution from 'Bench Bro' to top 3 pick
  Got something to say? Leave a comment below!