Doncic and what else? Where do the Mavs go from here?
Juan Ocampo / NBA / Getty Images
There's nothing surprising or incredibly disappointing about Luka Doncic's Dallas Mavericks failing to win a playoff series for the second consecutive year.
The team overachieved and jumped the line in 2020. On paper, the 2021 Mavs always figured to slot somewhere between third and seventh in the Western Conference. They finished fifth and got a bad break in drawing a Kawhi Leonard-led, contending Clippers team in the first round.
But it does make for one fascinating offseason in Dallas, where the Mavs haven't advanced beyond the first round since winning the 2011 championship.
The good news is that the presence of Doncic alone gives the Mavericks a leg up on the competition, and assuming the All-NBAer signs a supermax extension this summer, Dallas could have him under team control through 2027.
Luka's the type of transcendent, generational superstar upon which perennial NBA contenders are built. Those descriptors might be overused when discussing top-tier NBA talent, but Doncic is among the rare breed of stars who truly fit the bill.
Having a player like Doncic in the fold gives the Mavs a wider margin for error. Consider that in the seven-game loss to the Clippers, Dallas won the 226 minutes Doncic, Leonard, and Paul George were on the court at the same time (by four points). In 55 minutes without Doncic in that series (regardless of who was on for the Clips), the Mavs were outscored by 43.
Having Doncic means Dallas doesn't need to be perfect, but the team needs to be better than this.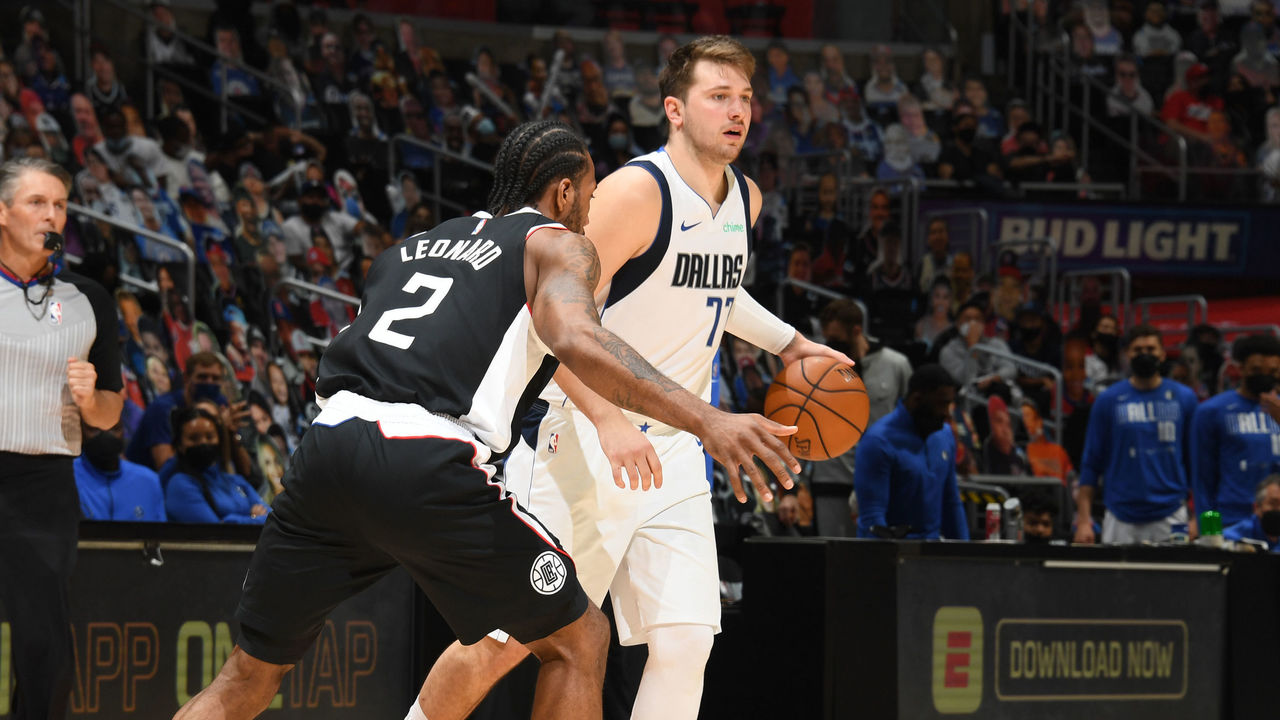 What Doncic does is both mesmerizing and astonishing, but it's also no wonder why the 22-year-old appears to wear down as games and series wear on. During the broadcast of Game 7, Jeff Van Gundy and Mark Jackson expressed confusion and disbelief over Doncic's poor late-game shooting numbers. Perhaps they weren't watching the same series everyone else was.
Every Mavericks possession was a taxing slog for Doncic, who often had to manufacture something out of nothing. One second-quarter possession from Game 7, in particular, perfectly captured the amount of energy required of Doncic to keep the Mavs' offense afloat.
He first needed to create space - and a shot - for himself against George (after getting a switch off Leonard), got a second crack at it after Dorian Finney-Smith grabbed an offensive rebound off Doncic's initial miss, drove into traffic against Terrence Mann and Leonard, and converted an and-1 that saddled Kawhi with a foul.
Watch that possession, look at the underwhelming talent around Doncic, and try to figure out how he can possibly maintain consistent energy and shooting numbers over the course of a single contest, let alone a seven-game series against a good defensive team.
The Mavs finished eighth in offensive efficiency this season after boasting the league's top-ranked offense last year, but the postseason makes it painfully clear that Doncic needs help.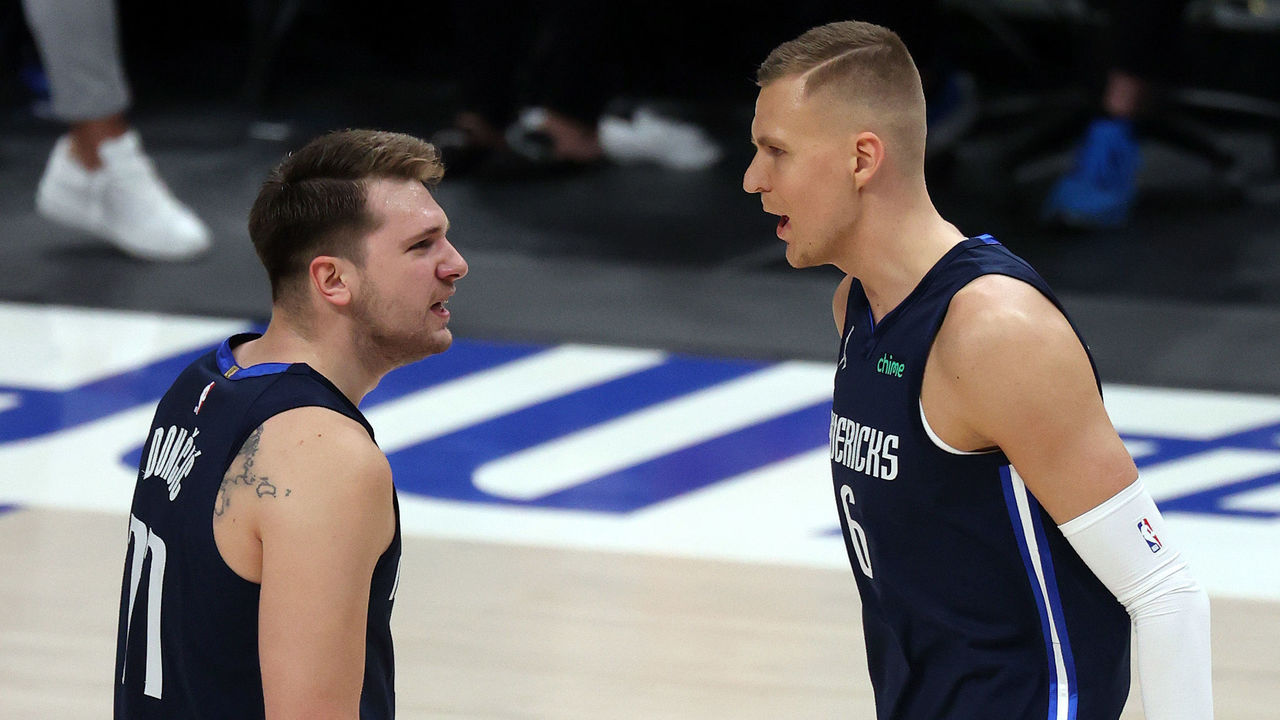 Kristaps Porzingis was supposed to be the perfect costar, but he's failed to live up to expectations in Dallas, and the Mavs can't afford to hold out hope he'll ever regain the All-Star form he found in New York.
Porzingis doesn't shoot or protect the rim consistently enough to be the floor-spacing, defensive anchor modern teams crave. He doesn't go inside enough to be the rim-running, pick-and-roll partner Doncic needs. And he averaged just 5.4 rebounds in 33 minutes per game against the Clippers despite standing 7-foot-3.
He's also owed more than $101 million over the next three years, so moving him will be no easy task for general manager Donnie Nelson, who will likely have to take bad money back in return. One popular hypothetical trade among fans is Dallas sending Porzingis to the Boston Celtics in exchange for Kemba Walker, whose lucrative, long-term contract is concerning given his recent knee issues.
Whether it's acquiring a player like Walker via trade or carving out more cap space to pursue players like Kyle Lowry and DeMar DeRozan in free agency, the Mavs desperately need to find another quality offensive initiator and shot-creator to ease the burden on Doncic and keep their offense flowing. Head coach Rick Carlisle needs to find some variance and unpredictability within the offense as a whole, though that would be easier to do with a less Doncic-reliant roster.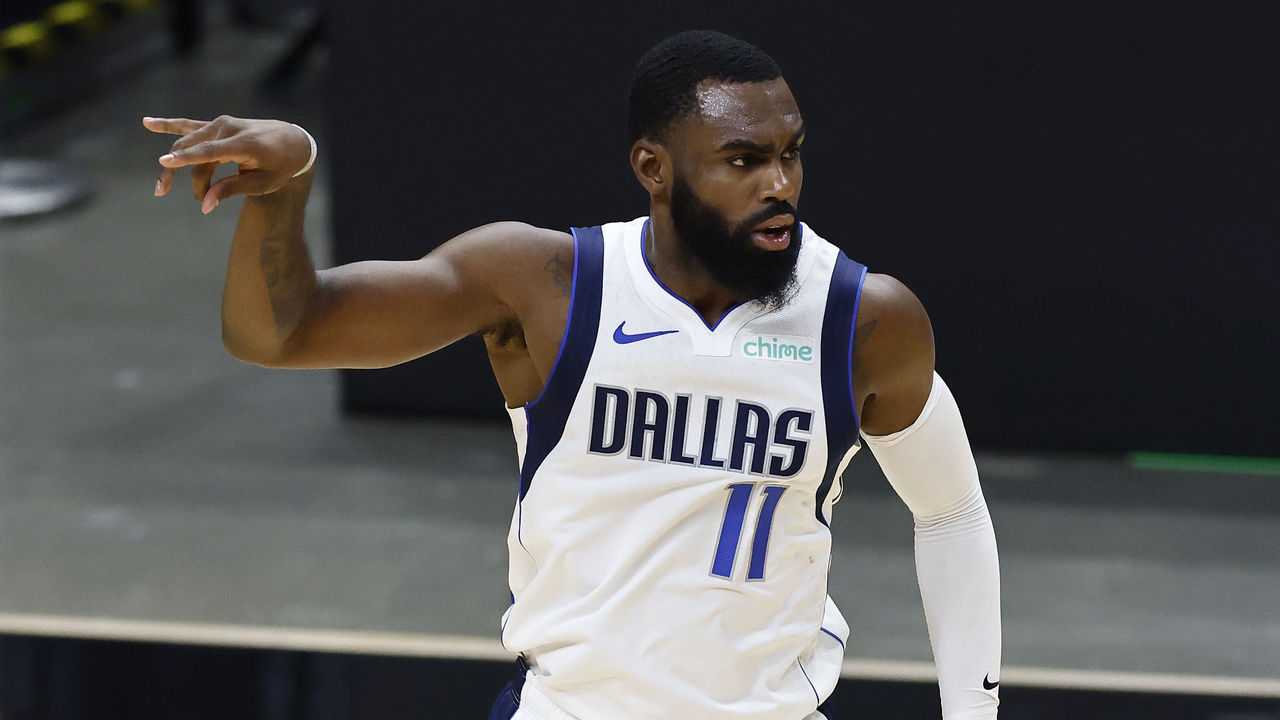 Re-signing Tim Hardaway Jr. should also be a top priority, but between Hardaway's cap hold and Josh Richardson's $11.6-million player option for next season, Dallas may not have the flexibility to be the splashy, free-agent player it wants to be.
Neither Walker nor DeRozan would address the Mavs' glaring defensive needs, either. Dallas finished 21st on the defensive end this season and hasn't finished in the top half of the league in defensive efficiency since 2016-17.
There are plenty of holes to fill on that end of the court, but what Leonard, George, and the Clippers exposed in two straight postseasons is that the Mavs' biggest defensive need is a big wing defender to guard the league's star wings and forwards. If the Mavs are out on the top tier of 2021 free agents, targeting players like PJ Tucker or Otto Porter Jr. to pair with Finney-Smith might be a more cost-effective approach.
What might a more balanced, flexible closing lineup of Doncic, Walker, Hardaway, Finney-Smith, and Tucker be capable of, with some combination of Dwight Powell, Maxi Kleber, Boban Marjanovic, and Willie Cauley-Stein still around to provide more traditional size when needed?
With Doncic in tow and continuing to progress at a rapid rate, the Mavs are capable of knocking on the door of Finals contention as soon as next season. But they need more to ensure they don't waste the head start Luka's brilliance has provided them.
Joseph Casciaro is a senior writer for theScore
Comments
✕
Doncic and what else? Where do the Mavs go from here?
  Got something to say? Leave a comment below!