Who ya got? Previewing Nets vs. Celtics
Two years after his split from the Celtics, Kyrie Irving matches up against Boston - in the playoffs to boot. NBA feature writers Joseph Casciaro and Joe Wolfond are here to break it down.
Prediction
Casciaro: Nets in 5
If you had told me before the season started that the Nets and Celtics would clash in the first round, I'd have so many questions about what I'd assume was a mouth-watering matchup. Instead, I expect this to be one of the first round's least interesting series.
I'm giving Boston a game out of respect for Jayson Tatum's legitimate superstar abilities and Brad Stevens' tactical prowess, but beyond that, Brooklyn should roll. Though Kemba Walker seems a bit more sure of himself as a scorer again in Jaylen Brown's absence, the Celtics as a whole are far less dangerous without Brown. Even at full strength this season, I don't think Boston's a match for Brooklyn.
The Nets boast vastly superior star talent, they're deeper, and if Steve Nash's first regular season as a head coach is any indication, they aren't giving up much from an Xs and Os perspective.
The one thing I'm fascinated to watch is Irving's return to Boston. Though it's been nearly two full years since Kyrie left for Brooklyn as a free agent, he's yet to play in front of the TD Garden crowd as a member of the Nets.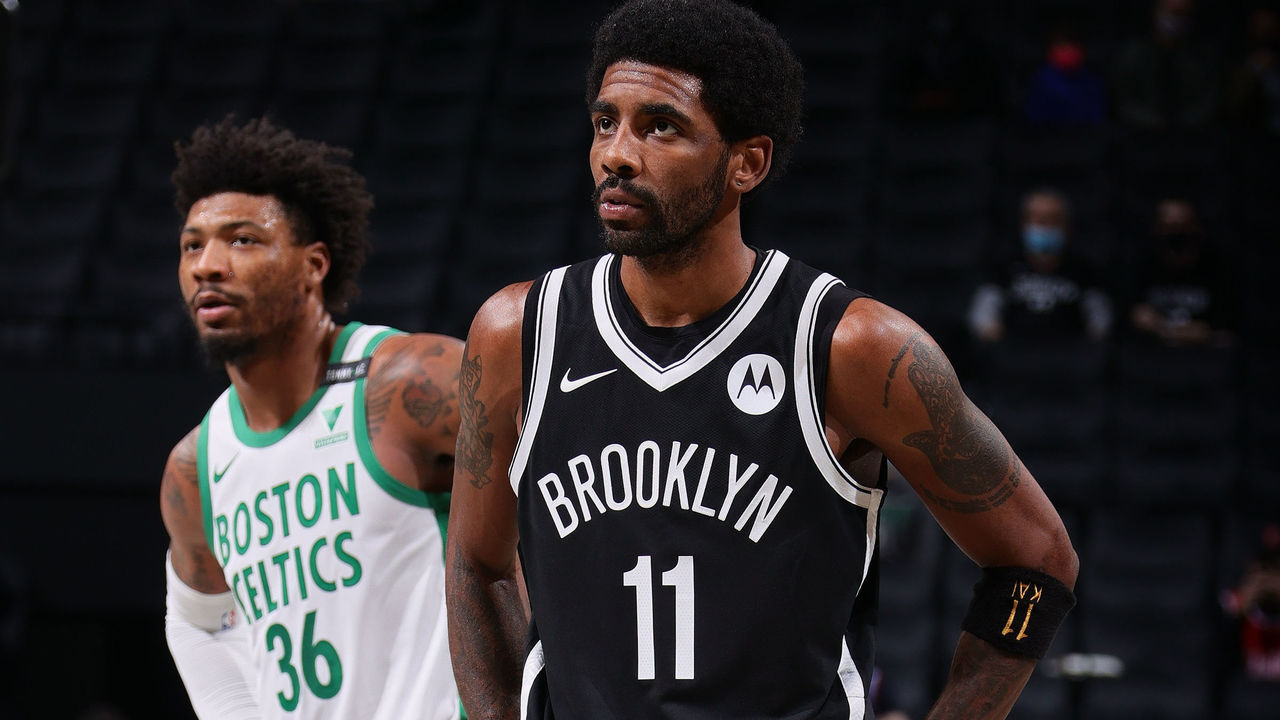 Wolfond: Nets in 5
Brooklyn's biggest weakness, as I see it, is its flimsy interior defense. Boston, unfortunately, isn't built to exploit that weakness.
Getting to the basket has been a struggle for the Celtics basically throughout the Brad Stevens era, and this season is no exception. They rank 25th in the league in at-rim attempt rate and 23rd in free-throw attempt rate. And their interior scoring presence may have taken another hit when explosive, rim-running center Robert Williams hyperextended his toe during the first play-in game against Washington. His status for this series is unclear.
Tatum is a transcendent talent, as he demonstrated with a 50-burger against the Wizards. I think he can have a big series against a Nets defense that's only marginally more imposing on the perimeter than at the rim. But Brooklyn, unlike Washington, at least has a wing defender in Kevin Durant with the size to match up with Tatum. It's not a perfect option for the Nets - I'm not sure they want to tax Durant so much this early in a potentially long playoff run - but it gives them a credible one-on-one counter for high-leverage possessions. They also have stout smaller guys like James Harden and Bruce Brown who can disrupt Tatum's dribble and body him in the post.
All that to say: I don't think Tatum is going to be able to do nearly enough on his own to make up for the damage Brooklyn's offense will inflict on Boston's compromised, Jaylen-less defense.
Series X-factor
Casciaro: Marcus Smart
Tatum and even Walker should be able to get their numbers against the Nets, who I don't think will be at full postseason throttle until they're tested by a more worthy contender in the second round. If the Celtics want to hang around in this series, however, they'll need additional scoring, and Smart - as always - remains Boston's wild card.
The defensive pest has his work cut out for him against Irving and Harden, but if Smart can also catch fire from deep on the other end - as he's randomly wont to do despite his overall lack of shooting ability (ask Toronto) - Boston's chances go from impossible to … improbable.
Grasping at straws like "maybe Marcus Smart will get hot" as a path to giving the Celtics a puncher's chance tells you everything you need to know about this matchup.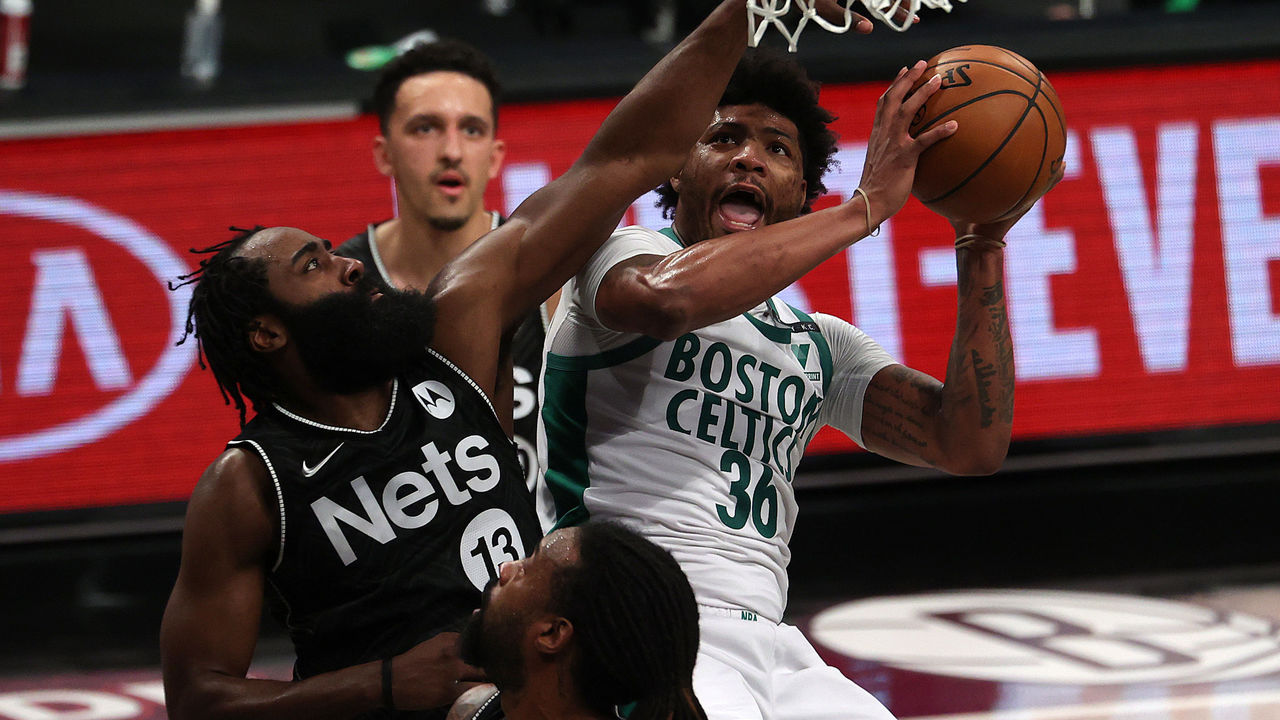 Wolfond: Tristan Thompson
And you thought you were grasping at straws.
In all seriousness, though, Thompson was quietly excellent in the first play-in game, to the point that Boston didn't miss a beat after Williams went down. And he's going to be extremely important in this matchup, especially if Williams is hobbled or remains out.
A big part of the Nets' shoddy interior defense is their struggle to protect their own glass. Few players can take advantage of that like Thompson, one of the very best offensive rebounders in the league. The Nets routinely opt to play small, and it will be incumbent on him to punish them for it on the boards without giving too much back at the defensive end against Brooklyn's spread-out, up-tempo attack.
Given the Nets' sizeable edge in firepower, the Celtics' chances of making this a competitive series may rest on their ability to handily win the possession battle. Thompson gives them the chance to do that.
Comments
✕
Who ya got? Previewing Nets vs. Celtics
  Got something to say? Leave a comment below!