NBA Power Rankings: Clippers, Knicks climbing quickly as season winds down
The NBA Power Rankings are selected by a panel of theScore's basketball editors.
This week, we're assessing where things stand as the regular season runs down.
1. Utah Jazz (44-16)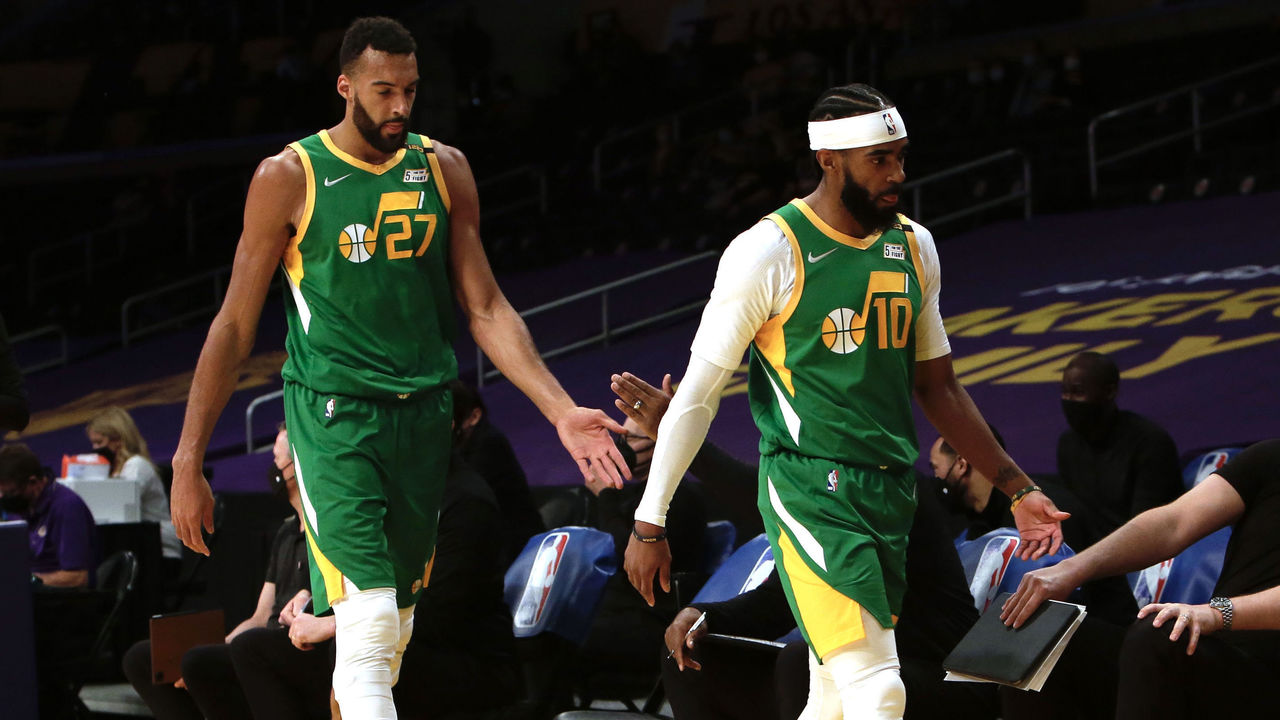 Previous rank: 1
Having home-court advantage throughout this year's playoffs might not mean much with limited crowds. But in the Jazz's case, the high altitude in Salt Lake City could still give Utah a competitive edge.
2. Phoenix Suns (42-18)
Previous rank: 3
The Suns are becoming increasingly adept at matching up when opponents go small. Phoenix's credible victories in April against small-ball teams Sacramento, Miami, and Milwaukee boost its hopes of a deep playoff run.
3. Philadelphia 76ers (39-21)
Previous rank: 4
Joel Embiid's MVP-caliber season shows no signs of slowing as the big man dominates possessions amid the 76ers injury woes. Consistent production elsewhere while the team works back to full strength should only help.
4. Los Angeles Clippers (43-19)
Previous rank: 8
Despite numerous injuries, the Clippers have hit their stride, winning 10 of their last 11. Paul George has been the biggest performer, exploding for at least 30 points in six of his previous seven games.
5. Brooklyn Nets (41-20)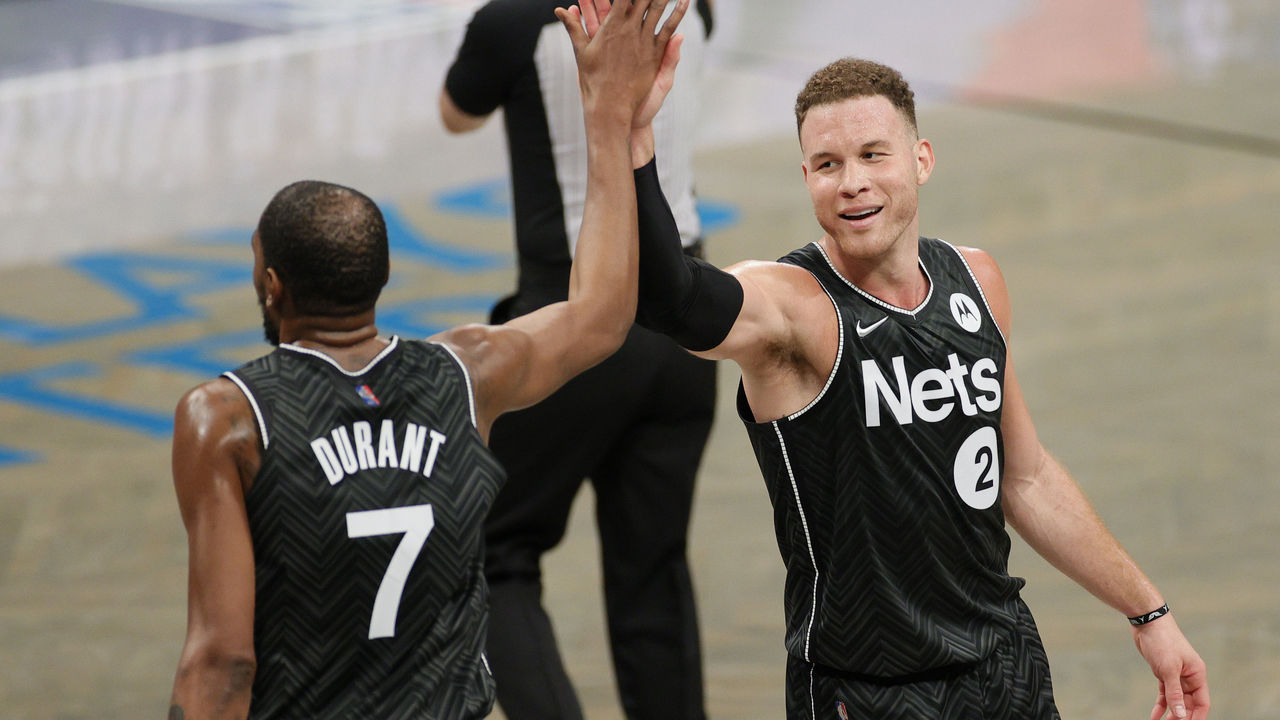 Previous rank: 2
Kevin Durant, Kyrie Irving, and James Harden have played just seven games together. Harden's hamstring strain means the ensemble's eighth outing might have to wait until playoff time.
6. Denver Nuggets (39-21)
Previous rank: 5
Jamal Murray's ACL tear lowered the Nuggets' ceiling, though you wouldn't know it as Nikola Jokic and Co. have gone 5-1 in the Canadian's absence. They've averaged 108.2 points per contest during that span.
7. Milwaukee Bucks (37-23)
Previous rank: 6
Consistency hasn't exactly been the Bucks' forte since they strung together an eight-game winning streak in March, but recent back-to-back wins over the 76ers were a pretty emphatic statement with the postseason quickly approaching.
8. Los Angeles Lakers (35-25)
Previous rank: 7
The Lakers are a threat regardless of where they're seeded. Los Angeles' top priority during the home stretch is getting Anthony Davis and LeBron James back into game condition ahead of the playoffs.
9. Dallas Mavericks (33-26)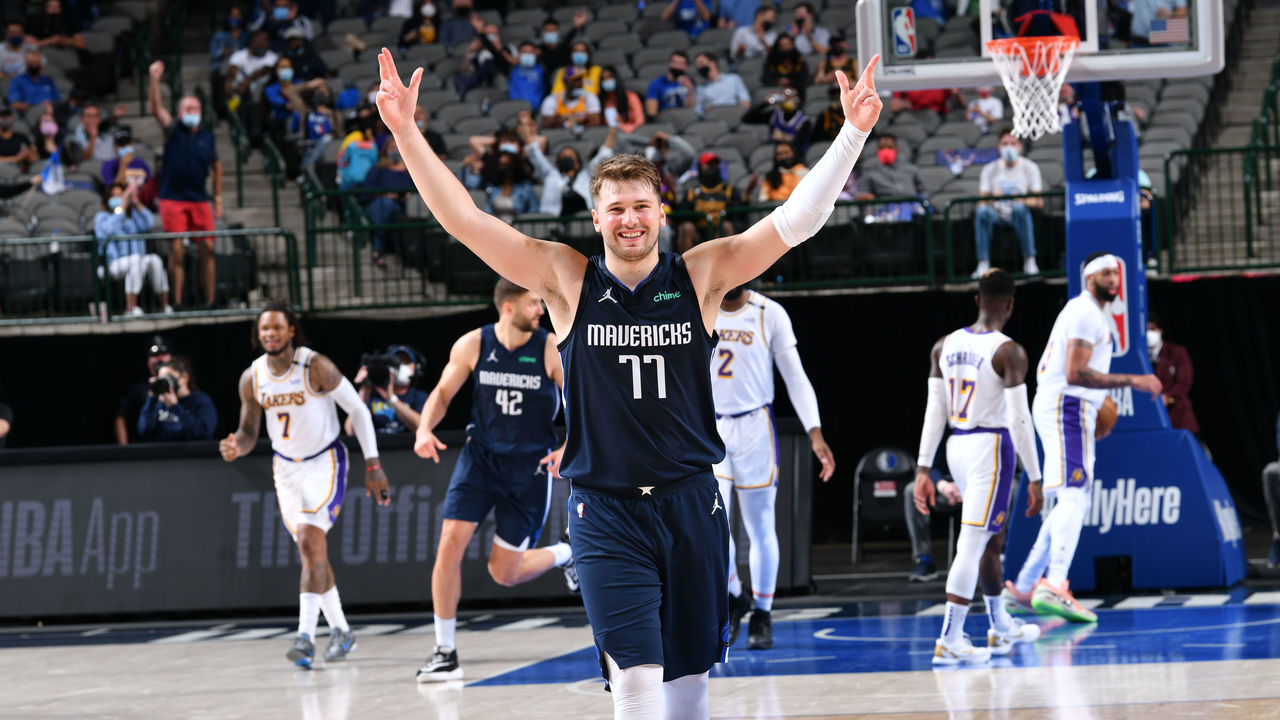 Previous rank: 9
Mavericks owner Mark Cuban and franchise player Luka Doncic recently criticized the NBA's play-in tournament. Fortunately, the team might avoid it altogether if they can capitalize on a favorable schedule down the stretch.
10. Boston Celtics (32-29)
Previous rank: 12
The Celtics boast the fifth-best defensive rating (108.8) over the last 15 games, holding opponents to under 100 points four times during that stretch, something they did just four times previously this season.
11. New York Knicks (34-27)
Previous rank: 16
Riding a nine-game winning streak, the Knicks are on their way to a playoff berth for the first time since 2012-13. If that alone isn't worth celebrating, Julius Randle's incredible April stretch is.
12. Atlanta Hawks (34-27)
Previous rank: 14
Atlanta breathed a sigh of relief once Trae Young's ankle sprain wasn't as bad as initially feared. The Hawks need him back quickly if they want to edge the Knicks for home-court advantage in the first round.
13. Portland Trail Blazers (32-28)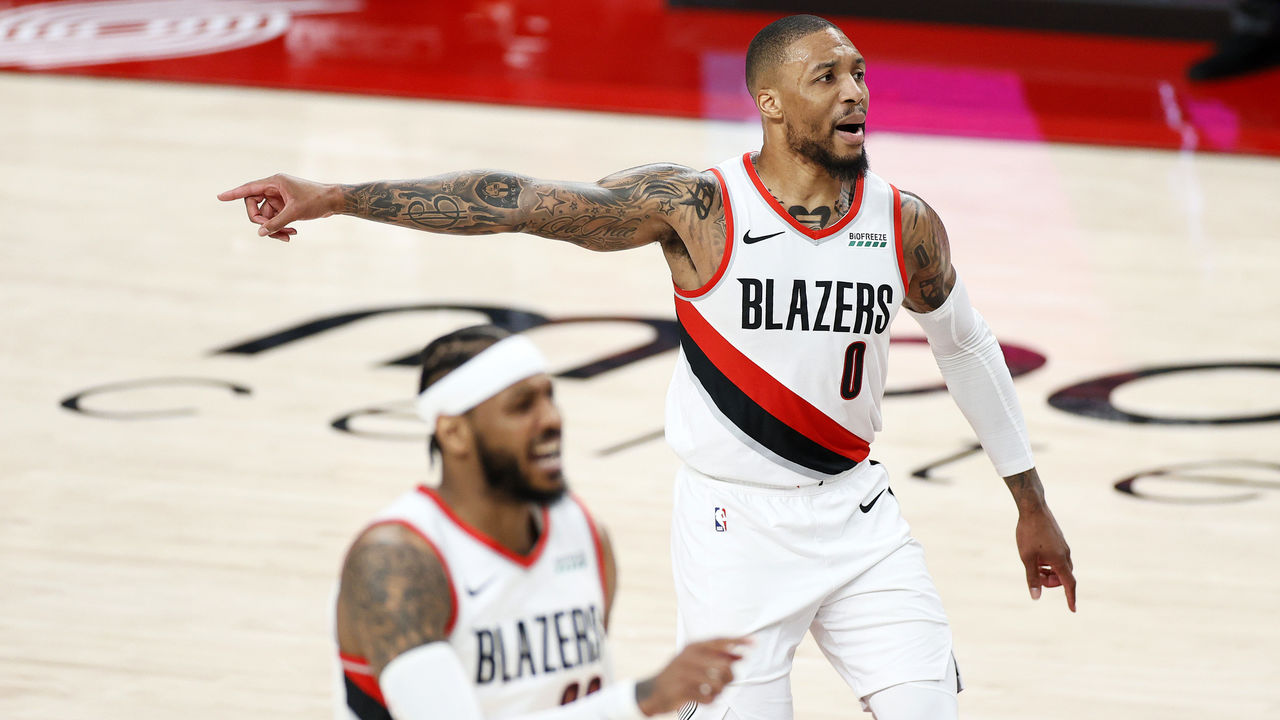 Previous rank: 11
Opposing defenses have excelled at limiting Damian Lillard's powers amid a 3-9 slide that's put a top-six spot in peril. Only three of the Blazers' last 12 contests come against sub-.500 sides.
14. Miami Heat (32-29)
Previous rank: 10
Tyler Herro hasn't taken the leap many expected after an outstanding postseason last year. If Miami wants to return to the Finals, it'll need to get the second-year guard back on track ahead of the playoffs.
15. Memphis Grizzlies (31-28)
Previous rank: 13
Jaren Jackson Jr.'s long-awaited season debut has boosted the Grizzlies' hope of nabbing the final automatic playoff spot. It also helps to have the league's best offensive rating in April (119.1).
16. Golden State Warriors (31-30)
Previous rank: 17
Not only is James Wiseman's rookie season ending early thanks to meniscus surgery, but he may miss developing over an entire offseason due to injury rehab. Will he still be in the Warriors' future plans this summer?
17. Charlotte Hornets (30-30)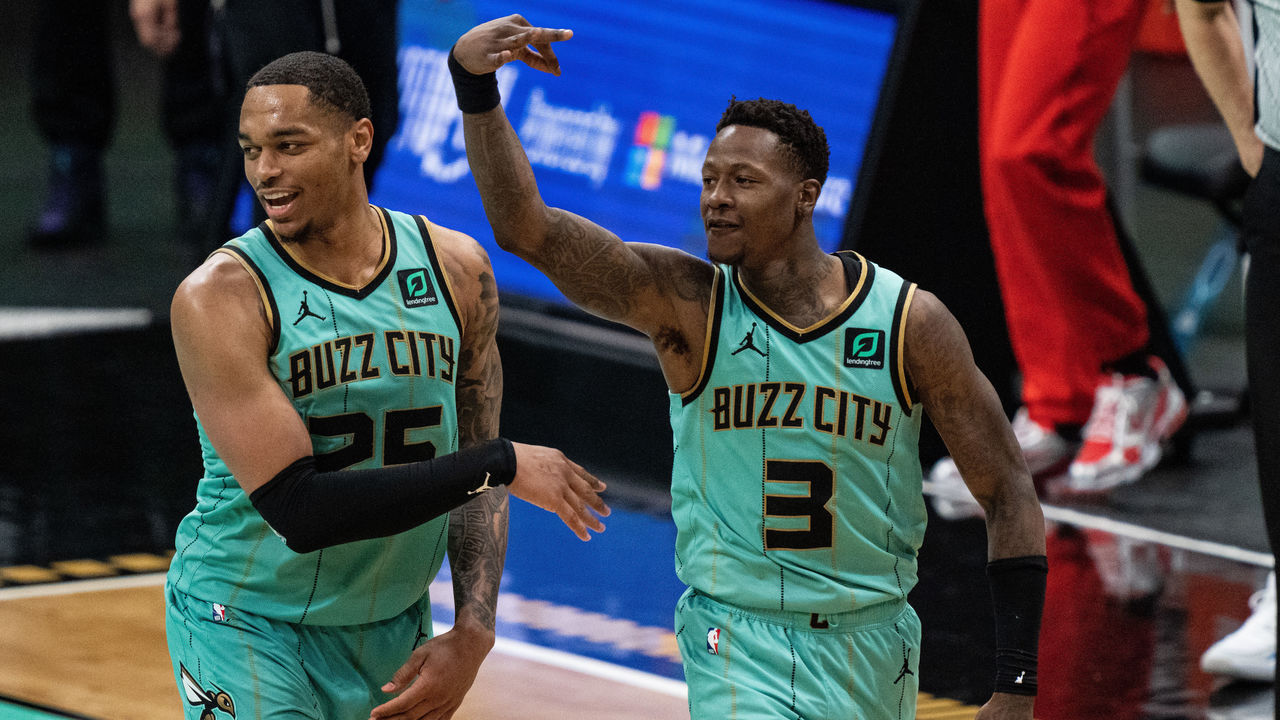 Previous rank: 15
Without Gordon Hayward and LaMelo Ball - both are expected back shortly - Terry Rozier and Miles Bridges have stepped up for the Hornets. Bridges has really caught fire, averaging 20.7 points over the last seven.
18. San Antonio Spurs (30-29)
Previous rank: 19
The Spurs haven't been shy about resting their players but keep finding ways to stay competitive in the West. There's no better example than a 26-point win over the Suns without DeMar DeRozan.
19. Washington Wizards (27-33)
Previous rank: 25
Washington is getting hot at just the right time. The Wizards have tallied eight straight wins thanks to a torrid stretch from Russell Westbrook and Bradley Beal, but they're still not safe in the East.
20. Indiana Pacers (29-31)
Previous rank: 20
Oshae Brissett may have been an incredibly underrated late-season pickup for Indiana. The Canadian forward is averaging 12.3 points, 6.2 rebounds, and shooting 44.4% from three in his last six games.
21. Chicago Bulls (25-35)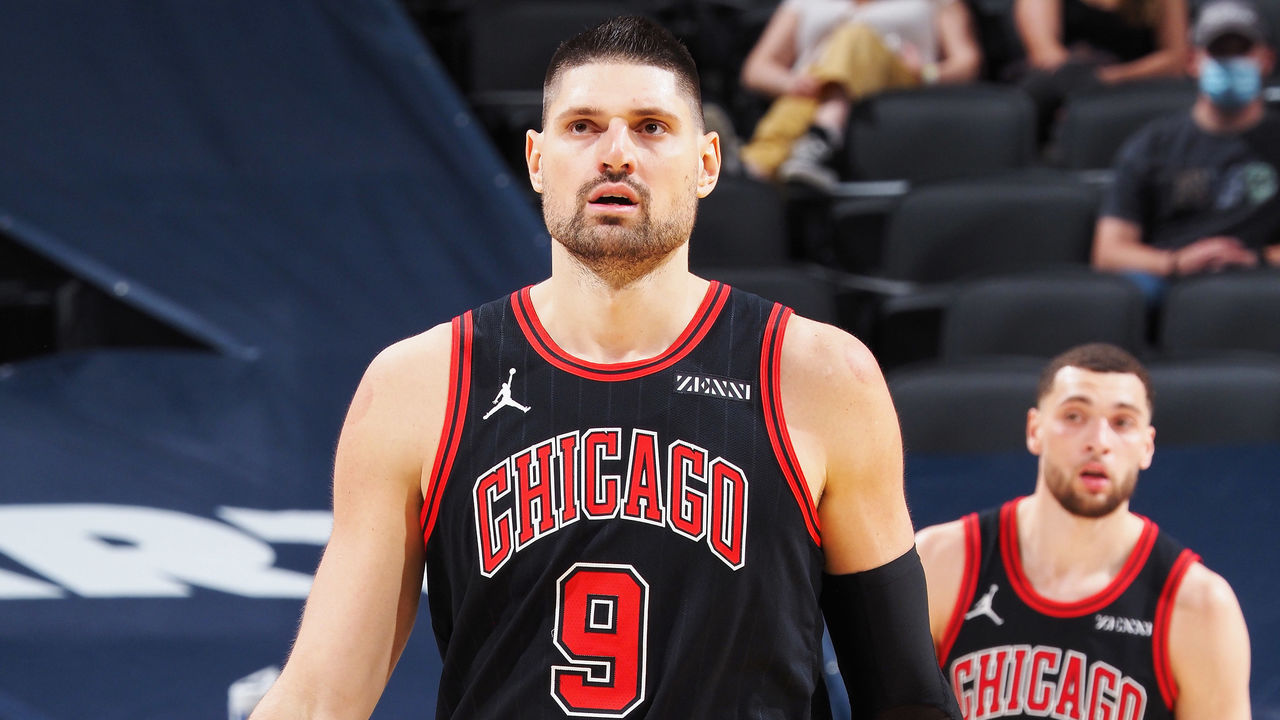 Previous rank: 18
Chicago is the league's most disappointing team since the trade deadline. Despite adding All-Star center Nikola Vucevic, the Bulls have lost to the Timberwolves, Magic, and Cavaliers over the last two weeks.
22. Toronto Raptors (25-35)
Previous rank: 23
To tank or not to tank? Despite continuously resting players, the Raptors keep finding ways to win. Toronto is two games out of the play-in round and may sneak into the playoffs - intended or not.
22. New Orleans Pelicans (26-34)
Previous rank: 21
Zion Williamson's time at the point will pay dividends down the line. The Pelicans phenom was already an interior force, but allowing him to develop his playmaking skills further could unlock more possibilities going forward.
24. Cleveland Cavaliers (21-39)
Previous rank: 24
The Cavaliers are narrowly within striking distance of that 10th seed, but time is running out. Not only do they need to turn it up quickly, but they also need the Wizards, Raptors, and Bulls to collapse down the stretch.
25. Sacramento Kings (24-36)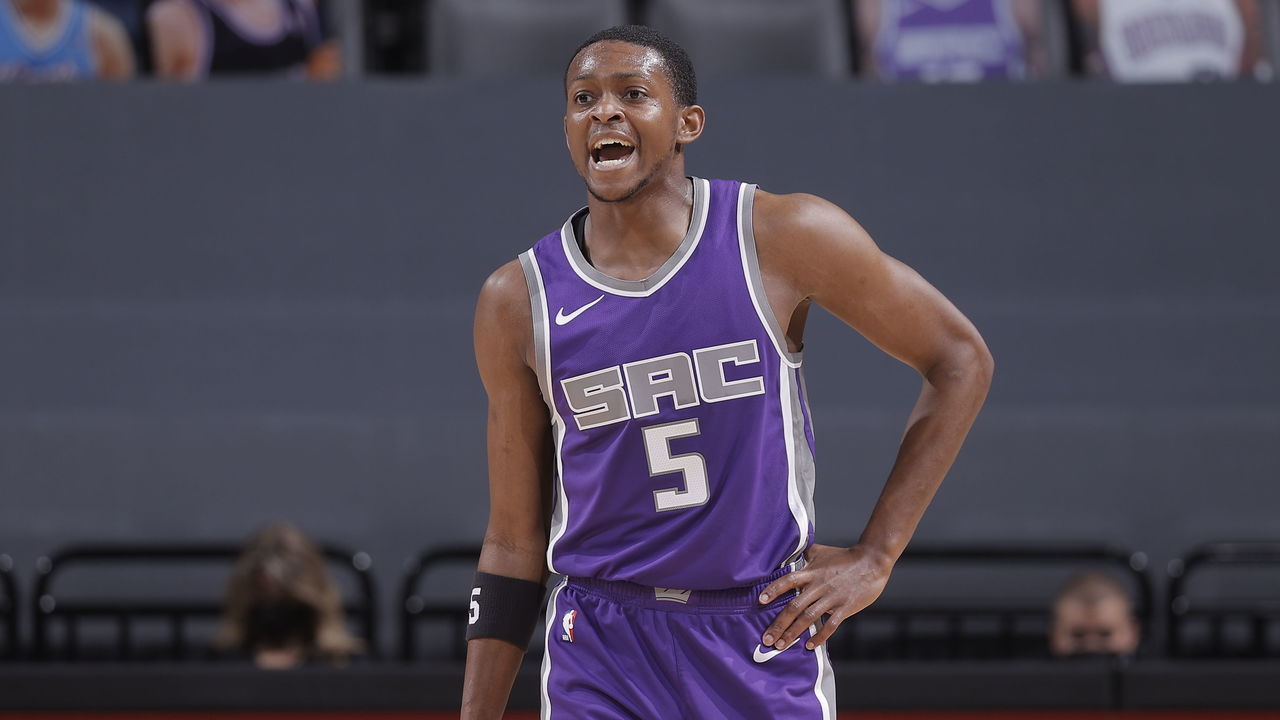 Previous rank: 22
The Kings were hardly in the play-in mix, and they're now reportedly without De'Aaron Fox for up to two weeks due to health and safety protocols. At least Marvin Bagley's back soon.
26. Minnesota Timberwolves (17-44)
Previous rank: 30
Minnesota is out of playoff contention, but Anthony Edwards remains in the Rookie of the Year race. The T-Wolves guard has been red-hot since the All-Star break, averaging 23.3 points per game on 43.6% shooting.
27. Detroit Pistons (18-43)
Previous rank: 28
Killian Hayes' growth is a positive for the rebuilding Pistons after the rookie missed most of the season with an injury. He's averaging almost seven assists per game over his last four.
28. Oklahoma City Thunder (20-40)
Previous rank: 26
Losers of 13 straight, the Thunder are giving their young players free rein to show out. Lu Dort's 42-point game and Moses Brown's 10 double-doubles are benefactors of the team's pressure-free situation.
29. Orlando Magic (18-42)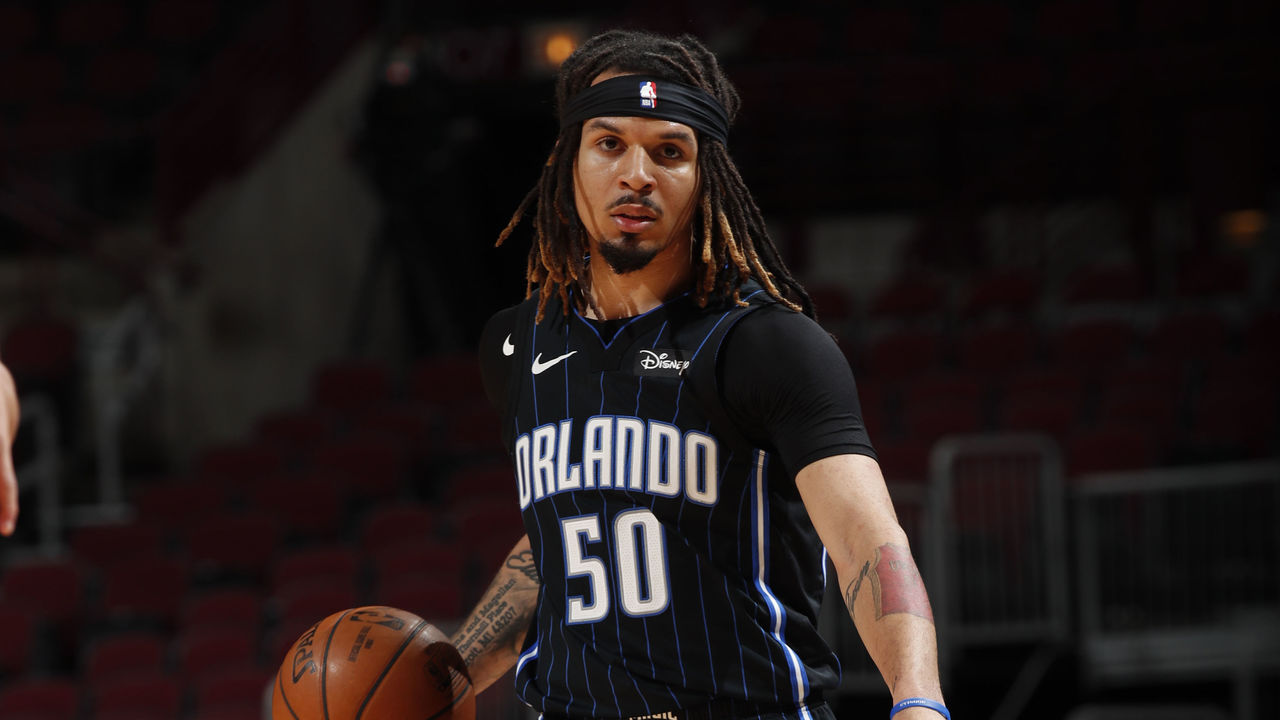 Previous rank: 27
April has been brutal for the Magic, who have little left to play for. Orlando ranks dead last in defensive rating this month and sits second-last in both offensive and net ratings during the same span.
30. Houston Rockets (15-46)
Previous rank: 29
Houston, we have 99 problems, though Jae'Sean Tate ain't one. The 25-year-old undrafted forward is one of two rookies to average at least 10 points, five rebounds, and one steal - LaMelo Ball is the other. Tiny victories.
Comments
✕
NBA Power Rankings: Clippers, Knicks climbing quickly as season winds down
  Got something to say? Leave a comment below!