The NBA Power Rankings are selected by a panel of theScore's basketball editors.
This week, we take stock of where each team stands following last Thursday's trade deadline.
1. Philadelphia 76ers (32-14)
Previous rank: 3
After reportedly balking at the price for Kyle Lowry, Philadelphia acquired George Hill instead. The savvy veteran should provide a huge boost to the 76ers' backcourt depth as another ball-handler.
2. Utah Jazz (34-11)
Previous rank: 1
Utah was relatively quiet as the deadline passed, landing only sharpshooter Matt Thomas for a second-rounder. The Jazz are still the team to beat out West though, and Thomas will fit in well.
3. Brooklyn Nets (32-15)
Previous rank: 2
After adding Blake Griffin and LaMarcus Aldridge through the buyout market, the Nets now boast a 2019 All-Star at every position. It also helps that James Harden continues to perform at an MVP level.
4. Phoenix Suns (31-14)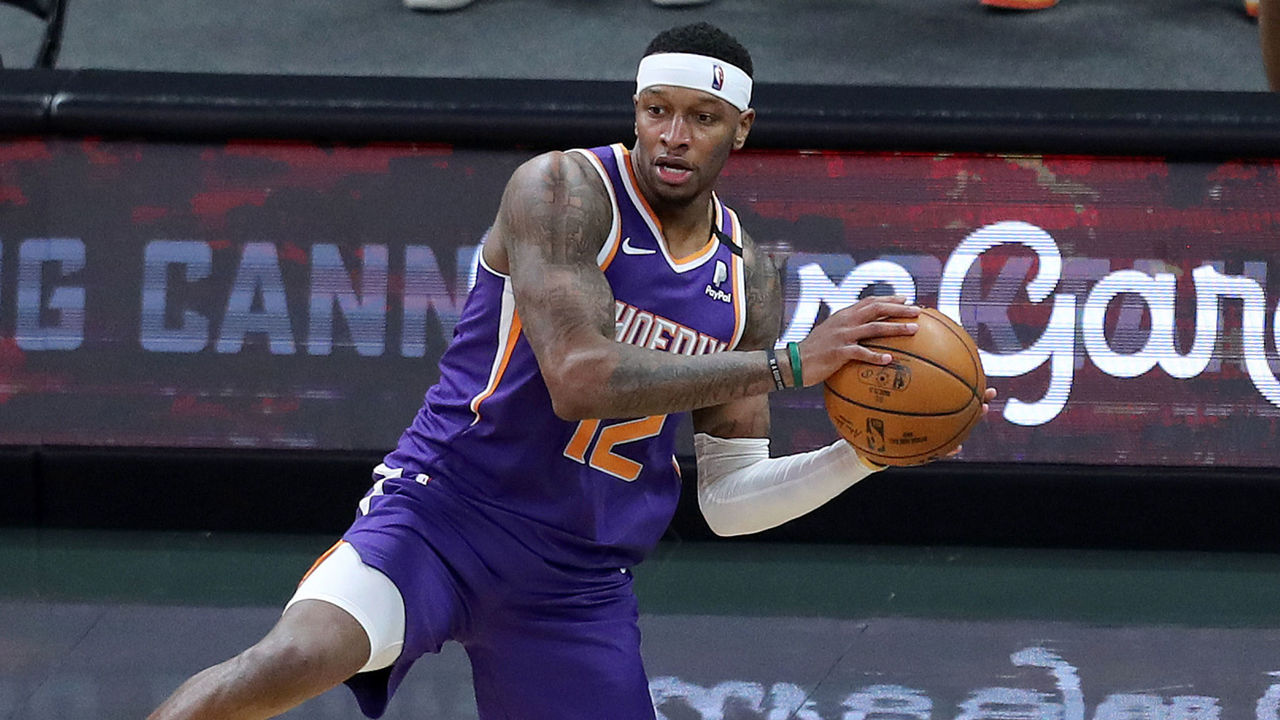 Previous rank: 6
The Suns snatched Torrey Craig from the Bucks for cash, and he brings 33 games of playoff experience over the past two seasons (14 starts) to a quality Phoenix team lacking postseason experience.
5. Milwaukee Bucks (29-16)
Previous rank: 7
P.J. Tucker should provide Milwaukee with added defensive versatility during the playoffs. The forward is a solid addition for a Bucks club looking to overcome recent playoff disappointments.
6. Denver Nuggets (28-18)
Previous rank: 8
Aaron Gordon makes the Nuggets' starting five even more formidable. Parting with promising prospect RJ Hampton stings, but this win-now move was necessary for Denver to solidify its standing as a championship contender.
7. Los Angeles Lakers (30-17)
Previous rank: 4
The Lakers were one of three teams that didn't make an in-season trade, though Andre Drummond was picked up on the buyout market. Now LeBron James and Anthony Davis need to get healthy.
8. Los Angeles Clippers (31-16)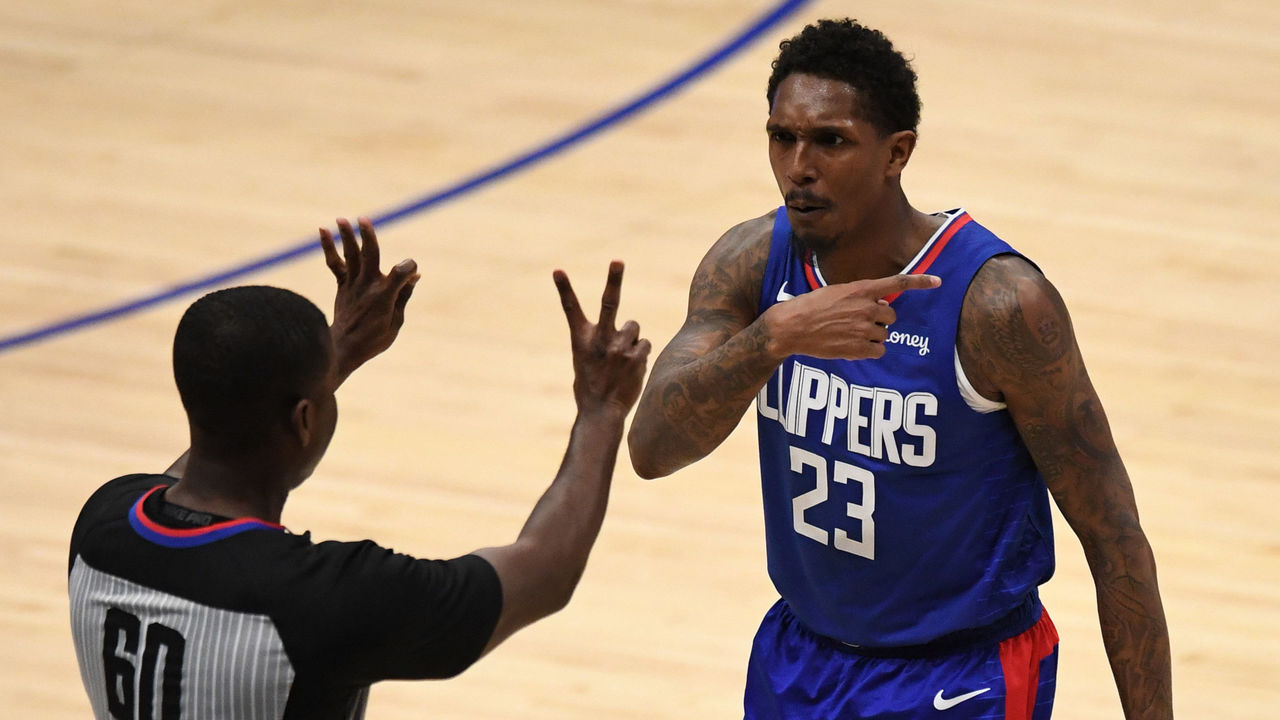 Previous rank: 6
Landing Rajon Rondo gives the Clippers the point guard they've sought for months, and the acquisition should end their playoff woes. However, the move led to Lou Williams' departure, and losing him may weaken the Clippers' bench scoring.
9. Portland Trail Blazers (28-18)
Previous rank: 9
Newcomer Norman Powell is playing well, and he'll pair nicely with CJ McCollum and Jusuf Nurkic, who recently returned from injury, to give the Blazers an extra edge come playoff time.
10. Dallas Mavericks (23-21)
Previous rank: 11
JJ Redick's arrival gives the Mavericks another long-range threat and a key veteran voice in the locker room. However, he likely won't improve their defense, which ranks near the bottom of the league.
11. Boston Celtics (23-23)
Previous rank: 13
Pending unrestricted free agent Evan Fournier is a proven scorer (career 37.6% mark from three), and he's a source of much-needed depth. Also, Daniel Theis getting swapped for Moe Wagner is the second all-German trade in NBA history. Wunderbar.
12. Miami Heat (22-24)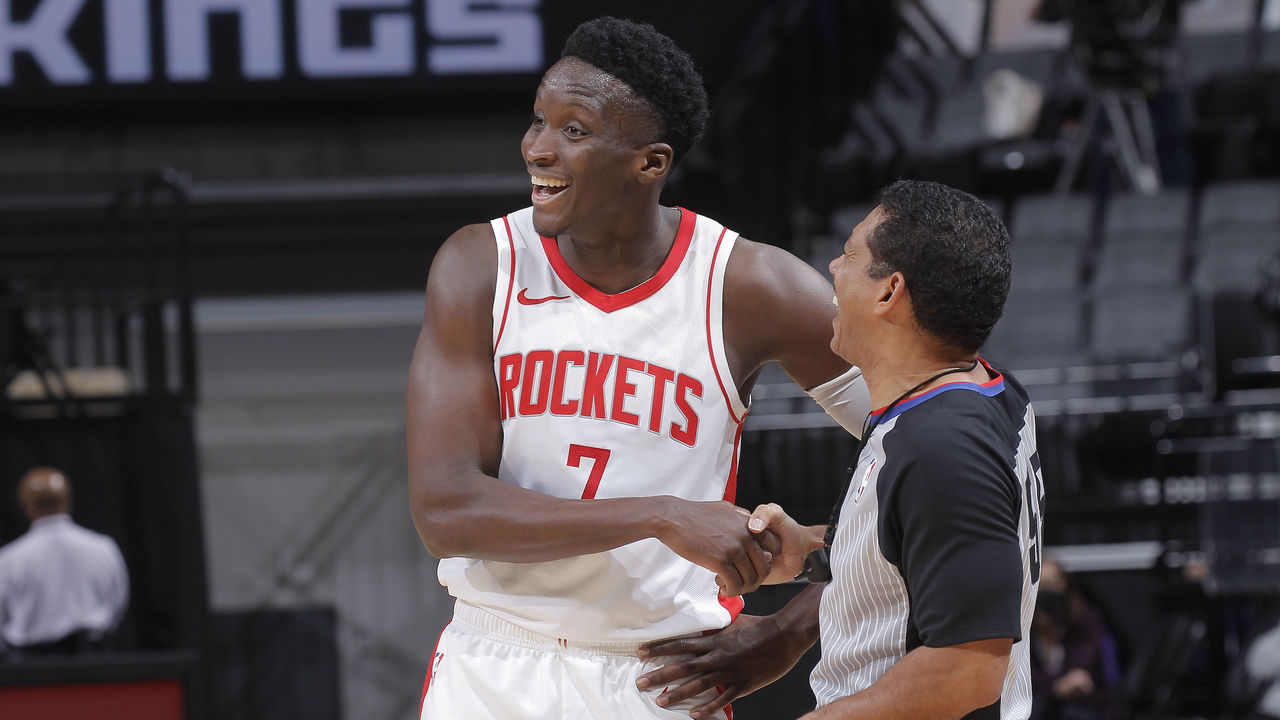 Previous rank: 10
Itching for an NBA Finals return, the Heat were among the most active buyers while acquiring Victor Oladipo and Nemanja Bjelica, though reported interest in Lowry didn't result in another deal.
13. San Antonio Spurs (23-20)
Previous rank: 12
It was a busy few days for the Spurs, as Aldridge was bought out and Cady Lalanne's draft rights were sent to Golden State for Marquese Chriss, who was swiftly waived to make room for Memphis castaway Gorgui Dieng.
14. New York Knicks (24-22)
Previous rank: 15
The Knicks were part of a thrilling three-team trade that effectively amounts to an Austin Rivers-Terrance Ferguson swap, and the latter was then waived. It looks like Tom Thibodeau wants to dance with the ones that brought him.
15. Atlanta Hawks (23-23)
Previous rank: 19
Rondo wasn't much use to the Hawks, and shedding his 2021-22 guaranteed deal creates wiggle room under the tax line to re-sign restricted free agent John Collins. Now for some of that Lou Will hometown cooking. Try the wings.
16. Golden State Warriors (22-24)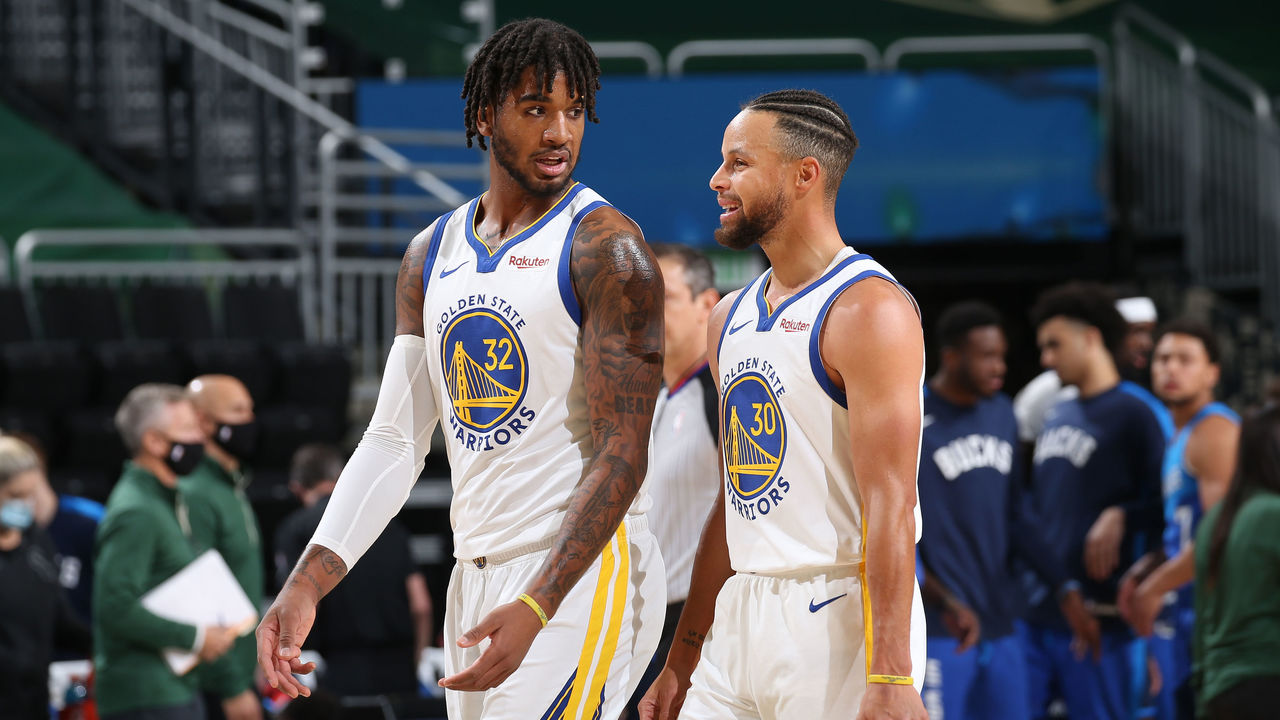 Previous rank: 14
The Warriors didn't use the prime T-Wolves pick to add reinforcements, instead dumping Chriss and Brad Wanamaker to trim $11 million off the luxury tax. Their focus on next season continues.
17. Memphis Grizzlies (21-22)
Previous rank: 16
Memphis is comfortable letting the team develop at its own pace, which is why the Grizzlies stood pat at the deadline. A key reinforcement is expected in late April anyway when Jaren Jackson Jr. is likely to return.
18. Charlotte Hornets (23-22)
Previous rank: 17
Charlotte did virtually nothing at the deadline (apologies, Mr. Wanamaker). It's Devonte' Graham's chance to shine as the Hornets sweat LaMelo Ball's possible season-ending injury, hoping to maintain playoff spoiler status.
19. Chicago Bulls (19-25)
Previous rank: 21
Chicago made the most of the deadline while acquiring Nikola Vucevic from the Magic. Their moves imply the Bulls' management wants the team to take another step sooner than later.
20. Indiana Pacers (21-23)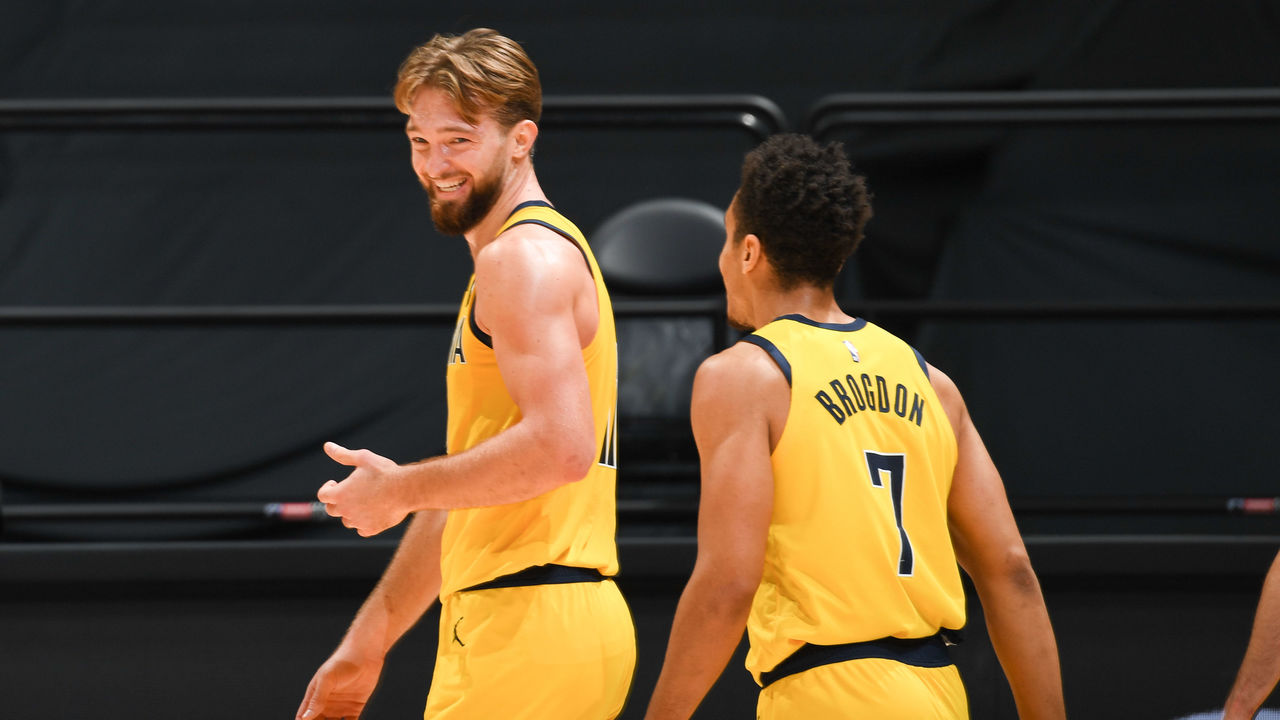 Previous rank: 18
Indiana didn't make any deadline moves to improve its chances at pushing for the playoffs. But the Pacers should remain in the hunt with a core of Domantas Sabonis, Myles Turner, Caris LeVert, and Malcolm Brogdon.
21. Sacramento Kings (21-25)
Previous rank: 24
Cory Joseph, Nemanja Bjelica, Mfiondu Kabengele, and Jabari Parker are gone, and Delon Wright, Moe Harkless, Chris Silva, and Terence Davis have arrived. If that does anything for you, congrats, you're a Kings fan.
22. New Orleans Pelicans (20-25)
Previous rank: 25
The Pelicans can taste that second play-in spot, but it's tough to gauge their hopes for this season. The team's only move was swapping Redick and Nicolo Melli for James Johnson, Wes Iwundu, and a second-rounder.
23. Toronto Raptors (18-28)
Previous rank: 20
Lowry stays, for now, leaving the Raptors in a positional purgatory between tank mode and play-in hopefuls. Their center position remains a nightmare, and buyout options are becoming increasingly grim. Kelly Olynyk, anyone?
24. Cleveland Cavaliers (17-29)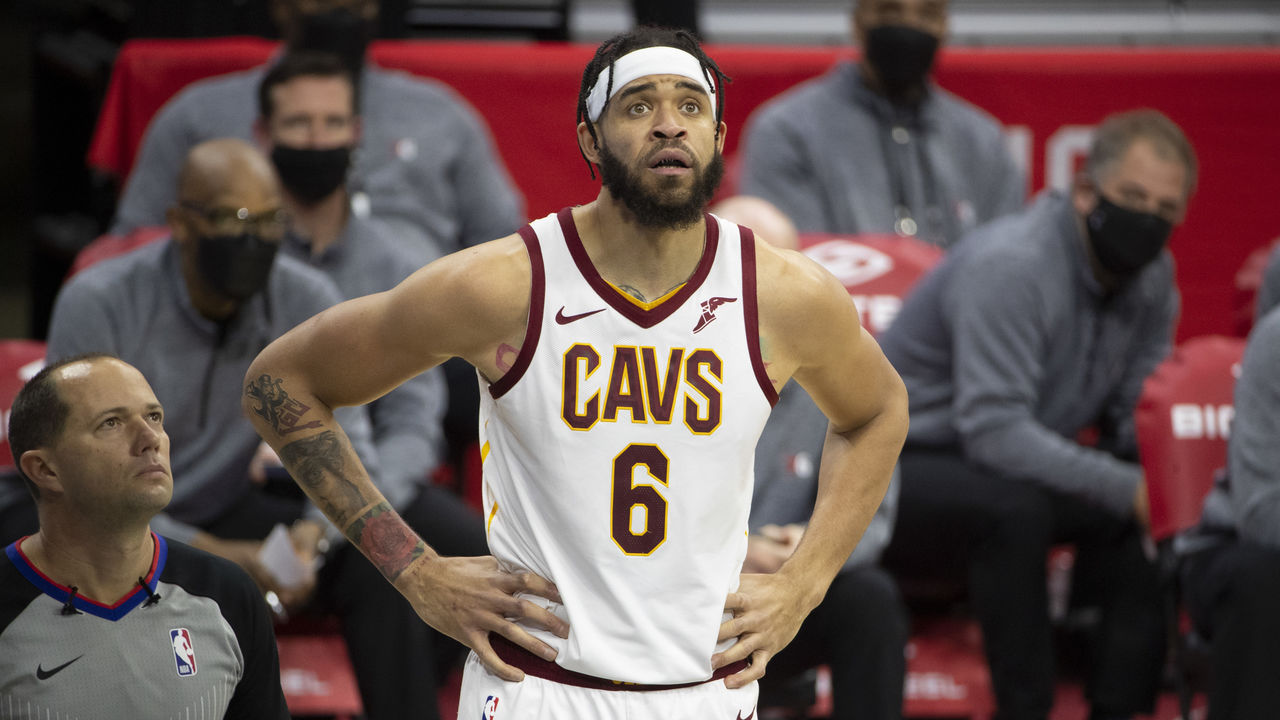 Previous rank: 26
Denver-bound JaVale McGee was a dependable back-up big man for a Cavaliers team with priorities that are now to land a top-five draft pick, and to re-sign Jarrett Allen this summer.
25. Washington Wizards (16-28)
Previous rank: 22
Acquiring Daniel Gafford won't bring Washington up from the East's bottom rungs, but the hope is the 22-year-old can offer much-needed stability at center. He'll be competing with Alex Len and Robin Lopez for minutes.
26. Oklahoma City Thunder (19-26)
Previous rank: 23
Thunder architect Sam Presti adding more draft capital was the one lock prior to the trade deadline. However, he wasn't able to trade Al Horford, who will now get paid to sit out the rest of the season.
27. Minnesota Timberwolves (11-35)
Previous rank: 30
After a tame deadline, Timberwolves fans can at least still be excited about Anthony Edwards. With LaMelo Ball potentially out for a while, Ant-Man is the new front-runner for Rookie of the Year honors.
28. Orlando Magic (15-31)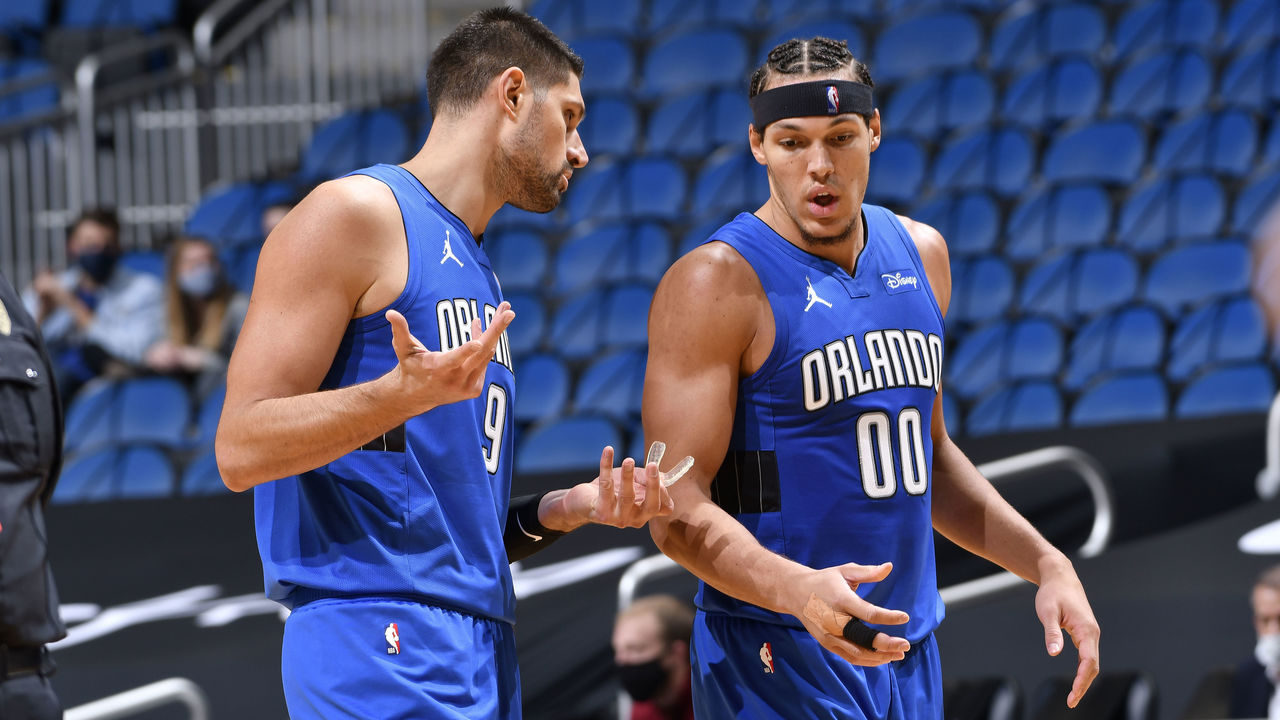 Previous rank: 27
Disney World departures for Vucevic, Gordon, Fournier, and Al-Farouq Aminu signal an imperative face-lift for a threadbare Magic club in full-fledged Fade for Cade/Lowly for Mobley/Failing for Jalens mode.
29. Detroit Pistons (12-33)
Previous rank: 28
The Pistons acquired a possible building block in Hamidou Diallo from the Thunder. The stretch run should also give Detroit a chance to see how youngsters Saddiq Bey and Isaiah Stewart fare in larger roles.
30. Houston Rockets (13-32)
Previous rank: 29
An underwhelming return for Oladipo has left Houston even more depleted. The fan base's only hope is for draft lottery balls to bounce the right way. The Rockets aren't cleared for takeoff.