Jordan Clarkson was with the Utah Jazz for only a little over a month when head coach Quin Snyder knew the two parties were a perfect match.
"I love him. I love him. Write it down - I love him," Snyder told reporters in January 2020.
Clarkson's relationship with Snyder and the Jazz has continued to grow since his acquisition from the Cleveland Cavaliers in December 2019.
The 6-foot-4 guard immediately flourished as the No. 1 option on Utah's reserve unit, and he reaffirmed his commitment to the club last offseason when he inked a four-year, $51.5-million contract in the early stages of free agency.
Clarkson's new deal is already paying dividends for the Jazz. The 28-year-old is arguably the leading candidate for the NBA's Sixth Man of the Year Award, averaging a career-high 18.3 points per game in 26.1 minutes of play.
His breakthrough campaign has been an integral part of the Jazz's red-hot run that has many labeling them as legitimate title contenders.
Here are three factors contributing to Clarkson's scorching first half.
Playing the percentages
Clarkson has virtually eliminated long mid-range attempts from his repertoire over the past two seasons, focusing instead on higher-percentage shots in the paint and beyond the arc.
Through 32 appearances in 2020-21, only six of his 470 field-goal attempts have come from between the free-throw line and 3-point arc, according to Cleaning the Glass. Over half of Clarkson's attempts have been from deep, and approximately a quarter of his shots are within four to 14 feet. His 8.5 attempted triples per contest are nearly double his career average heading into this season.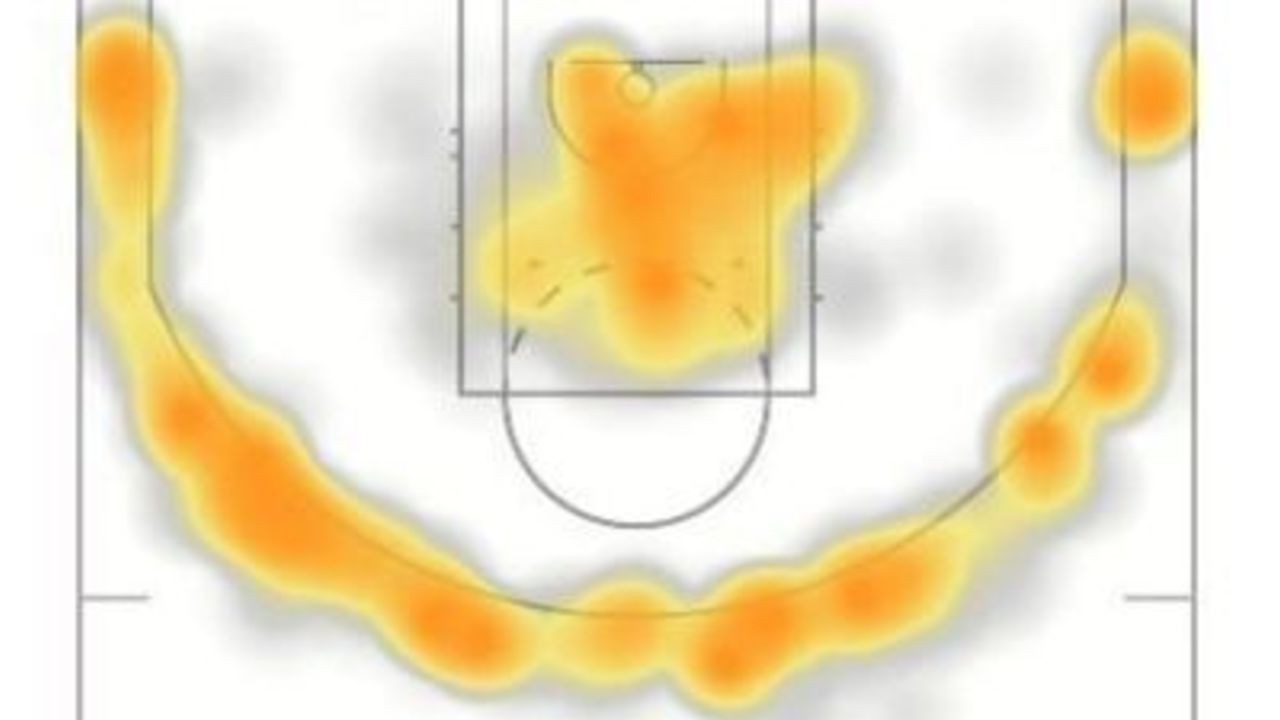 Clarkson's revamped shot selection has improved his overall offensive efficiency. He's shooting personal bests on both 2-point (56%) and 3-point field goals (38.1%).
More shot creation
Clarkson's production doesn't hinge on a point guard, as he's an excellent shot-creator. He increased his rate of unassisted baskets from 54.6% a year ago to 61.1% this season.
Utah's plethora of 3-point threats open up driving lanes for Clarkson to expose, from which he generates a lot of his own offense. He can blow by defenders on his way to the rim or ease up just outside the restricted area for a soft floater. Clarkson is averaging 6.3 points per game off drives and scoring on 70% of such sequences. His 56% clip on shots from four to 14 feet ranks in the 87th percentile among combo guards, according to Cleaning the Glass.
Clarkson is also able to get to his spots in the paint using ball screens. When he combines with Rudy Gobert in pick-and-roll actions, teams must respect the Frenchman on the roll as a lob threat. This often allows Clarkson to get downhill into the teeth of the defense and finish with his patented floater.
He's tied for 12th in the Association with 1.16 points per possession as the ball-handler on pick-and-roll plays, a mark that barely trails Kawhi Leonard's and is higher than Giannis Antetokounmpo's and Damian Lillard's.
Additionally, the threat of Clarkson penetrating the lane off a screen has created opportunities for him on the perimeter to rise up for a jumper instead.
Clarkson has knocked down the eighth-most pull-up triples (52) this season at a 41.6% success rate, with a fair number of those looks being unassisted.
A perpetual green light
Clarkson has been a high-volume shooter throughout his career, averaging 12.7 field-goal attempts per game over the previous six seasons. He's increased that output in 2020-21 to a career-high 14.8 shots, which trails only All-Star guard Donovan Mitchell for the team lead.
Some have labeled the Missouri product as a chucker, though that's a bit harsh considering the Los Angeles Lakers and Cavs squads he played for were consistently among the league's worst and lacked firepower.
Utah hasn't messed around with Clarkson's style of play since his arrival. Instead, the Jazz have further empowered Clarkson, giving him the green light to aggressively seek scoring opportunities.
"Probably the biggest thing for me is (Utah) believing in me, letting me be myself, and embracing me ... that gives me confidence in its own," Clarkson told reporters after dropping a season-high 40 points against the Philadelphia 76ers on Feb. 15. "Those guys always come over to the bench and tell me to keep shooting. Even when I'm having an off-night, even when I'm hot, they still tell me to shoot the ball, no matter what."